When choosing a table for a bedroom or a living room, all kinds of tables are available in a huge range of different styles and many kinds of materials that make us confused. While the acrylic coffee table is surely a very stylish as well as a unique category that
'
s worthy of your complete attention. In case you're wondering why it is highly recommended to choose an acrylic table instead of a regular one, we
'
d like to point out some of the essential benefits:
You may also like: 5 Useful Tips To Clean And Maintain Your Acrylic Table
 1. An Acrylic Table is 50% lighter than a Glass table but much stronger
The natural advantage of the material acrylic is: it weighs 50% less than glass, but it
'
s more durable. At the same time, it remains 10 times more impact-resistant than glass. imagine when cleaning your room, an acrylic table is easier to move over to any corner of the room. Childs or pets may knock down the table while playing, but don
'
t have to worry about it cause you know that your acrylic table is made of material hard enough, not as fragile as glass.
2. Acrylic table has more shapes and colors to choose
Acrylic plastic becomes malleable when it's heated and can be molded into many shapes. It holds its formed shape as it cools down, that's why we can find acrylic tables of different shapes. At the same time, it can be dyed into any color you want, even
a table of colors of laser effect
, or 
a table of mirror effect
. Isn't it really cool?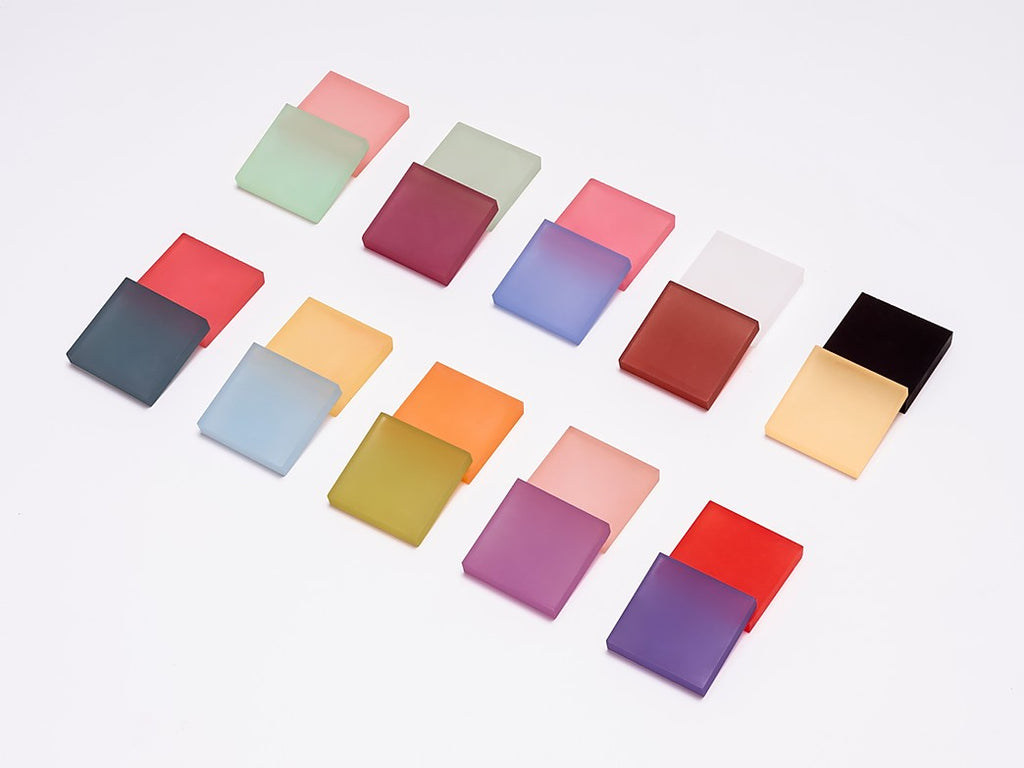 3. Acrylic table is easy to clean and easy to maintain
Acrylic plastic remains transparent as it gets older without excessive yellow tinting, it
'
s an easy material to clean and to maintain. Clean your acrylic cafe table or breakfast table with soap and a soft cloth is enough for daily cleaning. 
4. Pet friendly 
we pet parents all know that an upholstered coffee table or a wood table won
'
t survive long if pets exist in our room, cause the former may be ruined by a kitten's long hair and paws, and the latter may be corroded by a puppy
'
s urine. Even without pets, the dust in daily life and accidentally spilled coffee or juice can be unpleasant for a table owner. But, with an acrylic table, none of these troubles exist. First, this material is not as sticky as knitted fabrics, and second, it is corrosion-resistant enough.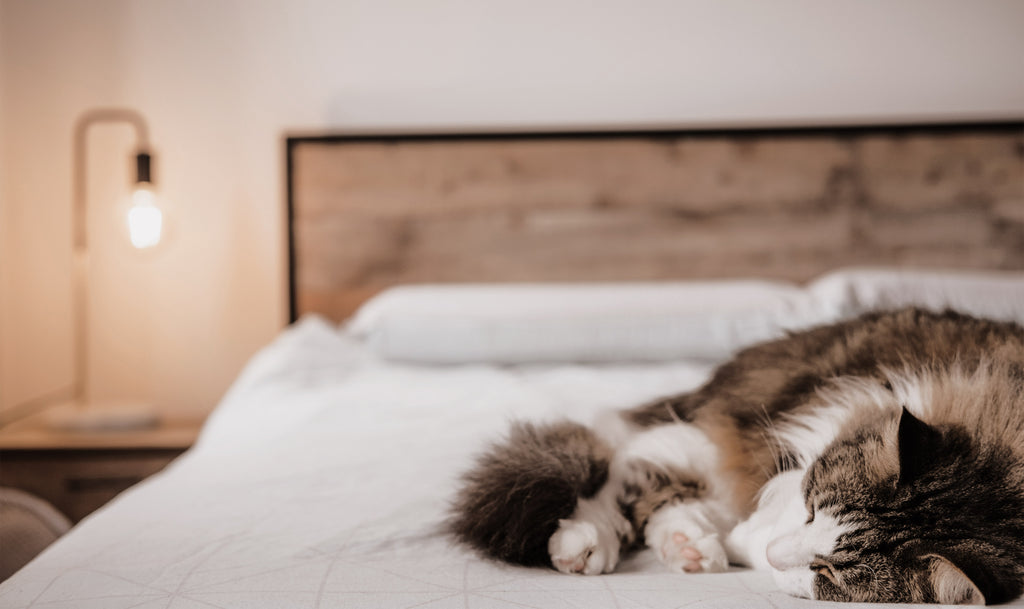 5. An Acrylic table doesn't mean expensive 
You will find that the price of an acrylic table is usually cheaper than that of a glass table. If you only need a beautiful decorative bedside table, of course, it is more economical than a wood or marble table.
6. Inspo of small spaces decor: multiple uses for one table
Because they are easy to assemble, some tables can even be folded for easier storage. The lightweight means that we can move the acrylic table to different places as needed. At night, it is your bedside table. When you want a cozy corner with a coffee table or breakfast table during the day, move it! When the weather is good, it can even be moved to the outdoors as an outdoor dining table. As long as you have an idea, although the space may be small, you can inspire its various uses.
7. Easy to become a new table through creative DIY
When you are tired of this frequently used table, pick up your paintbrush, it can easily become a new table through your creative DIY even with a few simple colored lines or a few cartoon patterns.
8. Fancy enough for adding an avant-garde touch to your space
I have to say that your space will come alive with an acrylic table due to its gorgeous. The acrylic table is what makes a little cottage full of avant-garde touch. Coco Chanel once said: "fashion becomes out of date, style never". the acrylic tables are always simple in shape and fluent in lines,
this may be the aesthetics of minimalism and avant-garde: less is more.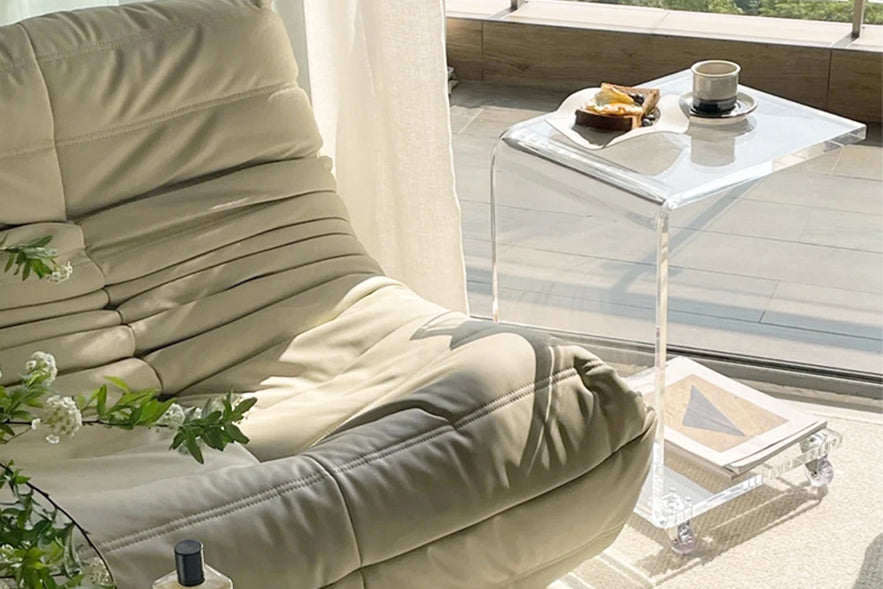 For those of you looking for an acrylic table for your home, take a peek at those we found on LIREECO Home & Gift
↓