Charlotte Taylor can be said to be an architect who shuttles between virtual and reality. The reason why she is described like this is that her architectural design works are expressed using 3D technology, and every creative space is full of her precise grasp of structure and perspective. Be prepared, a surreal world is about to appear before our eyes.
You may also like:
Colorful Spring Home Decoration Inspiration from Duncan
Black dining chairs: Stylish home decor ideas for dining room 2022
Recall the Office Furniture History through the Movie
As the founder of Maison de Sable studio, Taylor has created a large number of digital architectural art spaces. Her unconstrained creativity and rigorous and meticulous structural modeling have made her works appear as cover modeling by Wallpaper many times.     
Originated from a two-dimensional picture 
Taylor spent her childhood with her father who was a lighting designer, and she was obsessed with Lego since she was a child, so her childhood has been surrounded by design and architecture. Her unique taste and aesthetics for them are revealed in her early illustrations.
She summarized the key words of her visual works as "architecture, fiction and playfulness", using rich colors and clever spatial relationships to eliminate the seriousness of the rigorous structure, and achieve the effect of norms without losing the sense of pleasure.
Taylor initially studied design, but later transferred to the Department of Fine Arts out of his love for aesthetics and completed his degree. Through the cross-study of the two subjects, she has completed the attention to the details of graphic materials and the possibility of more expressions.
It can be said that design has given her a basis for practice, and art has made her way of thinking more free and unconstrained. So her visual illustration is called a combination of "art practice and design process". 
Immerse yourself in the three-dimensional world
The following is Architoys, a 3D rendering virtual architectural work she collaborated with digital designer Anthony Authié. An aluminum capsule the size of a headset contains a visual structure that can display a series of digital images of its virtual architectural environment. 
The recent popularity of NFT (Non-Fungible Token) has created a booming market for its virtual construction industry. She believes that digital technology has created a kind of liberation of architectural forms, allowing it to develop in new forms, without being restricted by financial and material resources, even transcending time and space to break professional boundaries. Architoys is also sold on the market as NFT. 
The first NFT project in collaboration with @zyvastudio, a collectible construction toy.  
Immersed in Taylor's 3D architectural works, you can clearly feel the concept of transcending geography. Whether it is desert, seabed or city, it will become her best choice of location, breaking the limitation of space and evoking the infinite possibilities of architecture and design. 
In 2020, Taylor co-created "Futurism of the past", which is also a 3D rendering of virtual architectural works. It contains a series of villas inspired by futuristic visions that were outdated in the 1960s and 1970s. For example, in the furniture display of Canyon Villa, you can see the iconic thick carpets of the 60s, as well as metal and leather elements. 
Futurism of the past design sketch
In the Villa Venezia space designed in collaboration with evoquelab, a large number of classic furniture appeared, such as the Papillona floor lamp designed by obia and Afra Scarpa for flos, the Wave chair by Giovanni Offredi, the Soriana armchair designed by Tobia and Afra Scarpa, and so on.
In the new series CHROMATIC Axminster, there can also be outstanding works by designers such as Flos' IC floor lamps, Molo armchairs, and Pierre Paulin chairs.
The forest log house Michigan, built in collaboration with Thomas Dreux, hides in the quiet jungle, creating the most idealistic utopia for people in the real world. In the choice of furniture, the focus is still on designer models such as Astep Model548 table lamps, which play a finishing touch to the entire wooden space.
In fact, in Taylor's daily sharing, it is easy to see her enthusiasm for classic furniture, and integrating classic furniture into modern space is also her creative vision.
Taylor's case sharing on Instagram, Die Es in Camps Bay, Cape Town by Gwen and Gabriel Fagan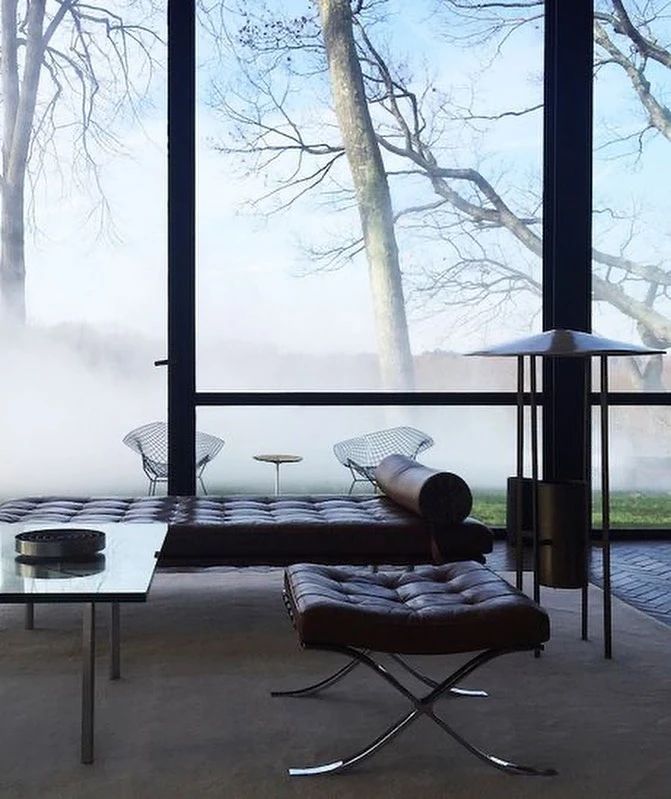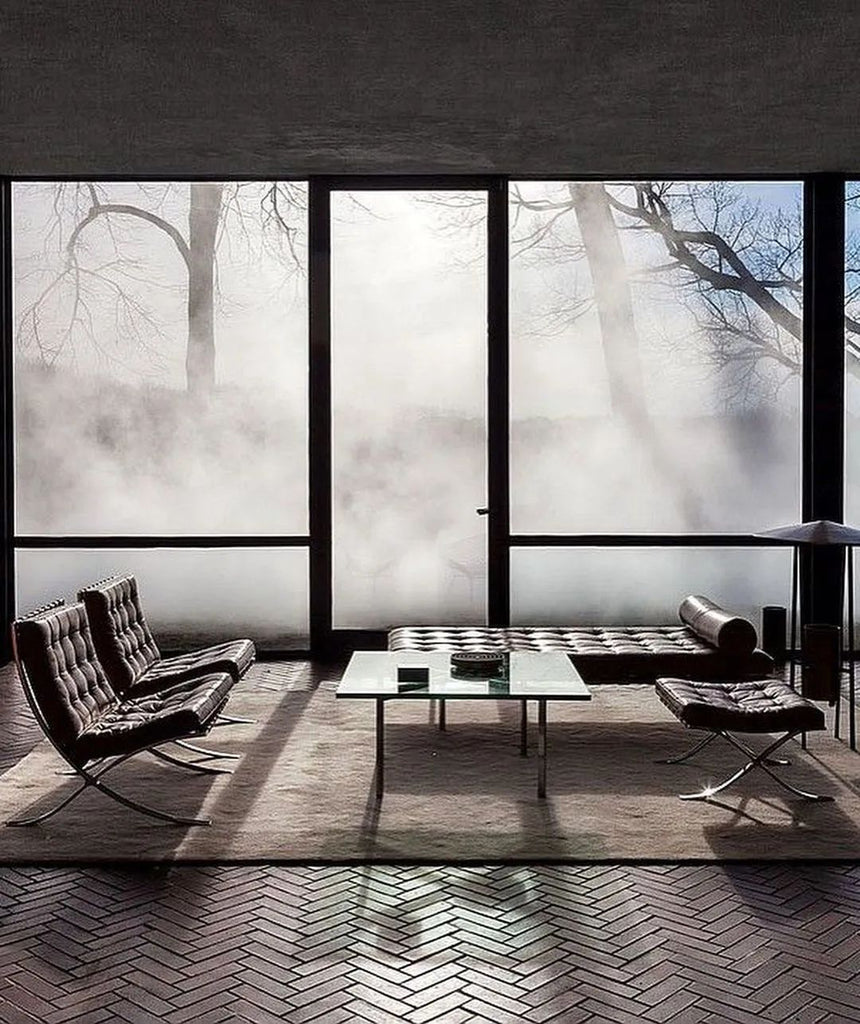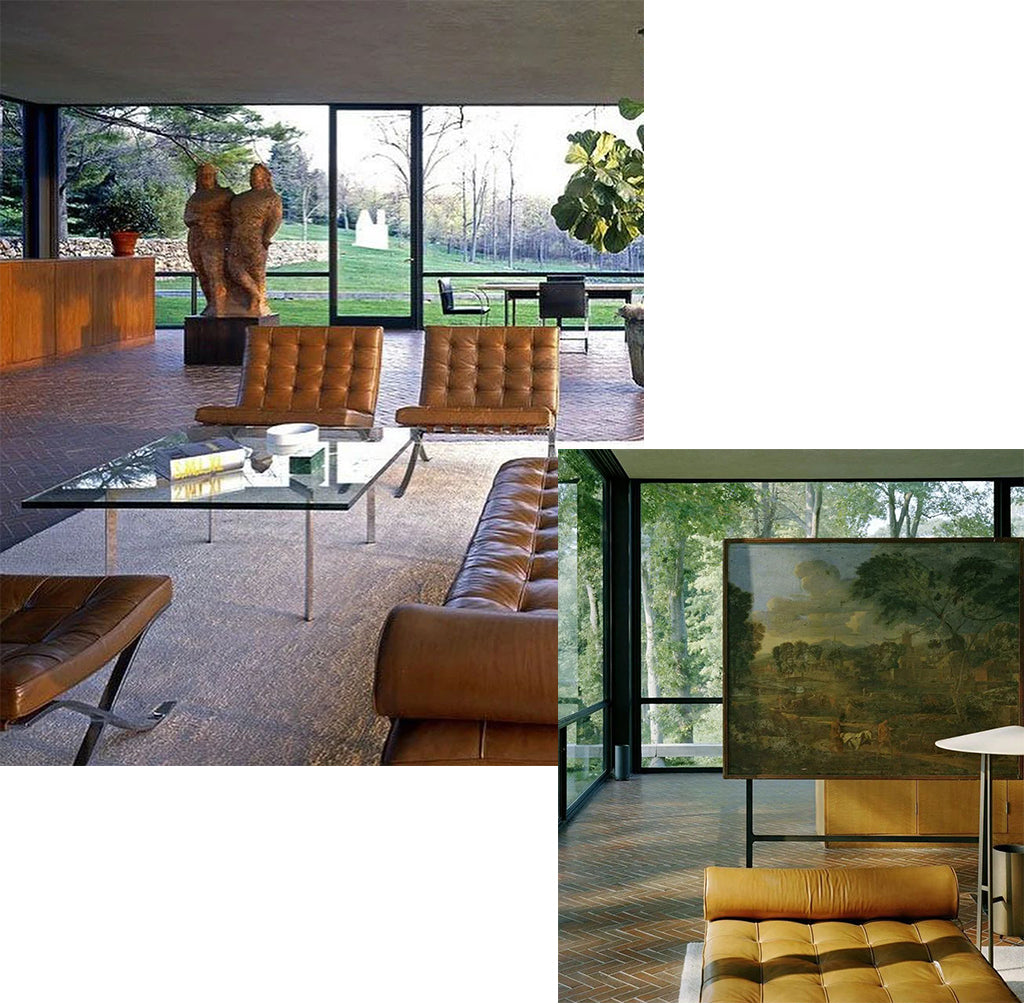 Taylor's case sharing on ins, Glass House in Connecticut by Philip Johnson, classic Barcelona chairs frequently appear.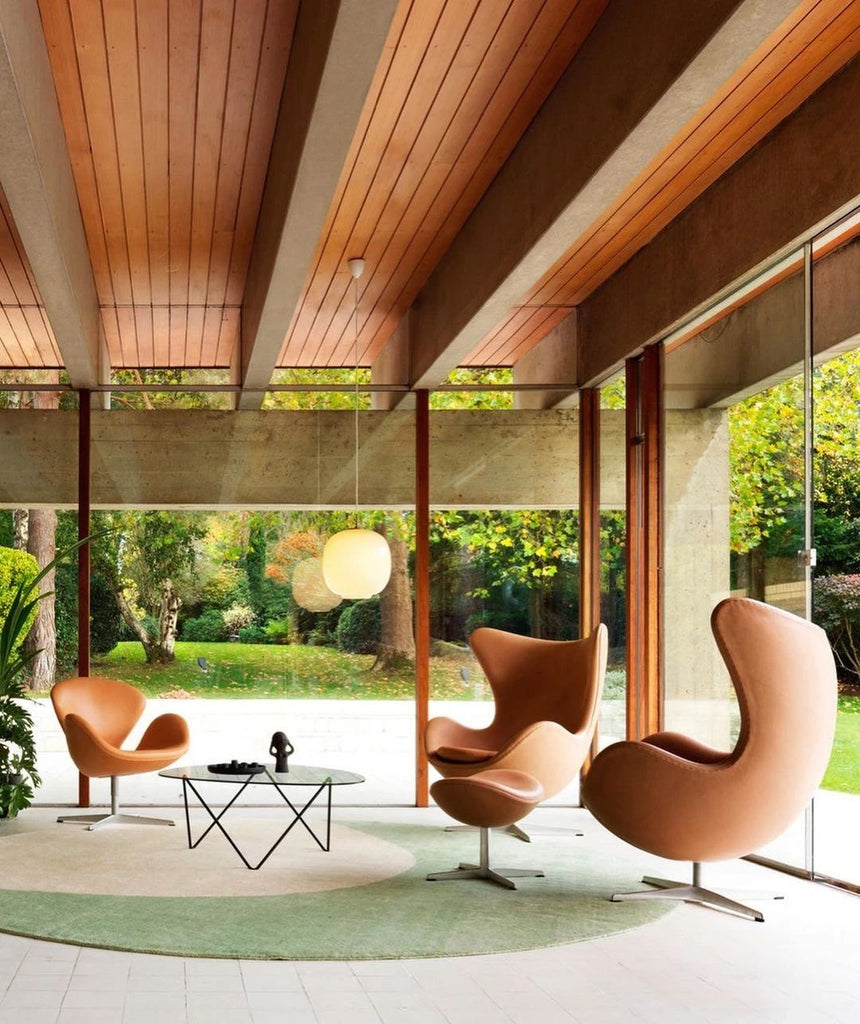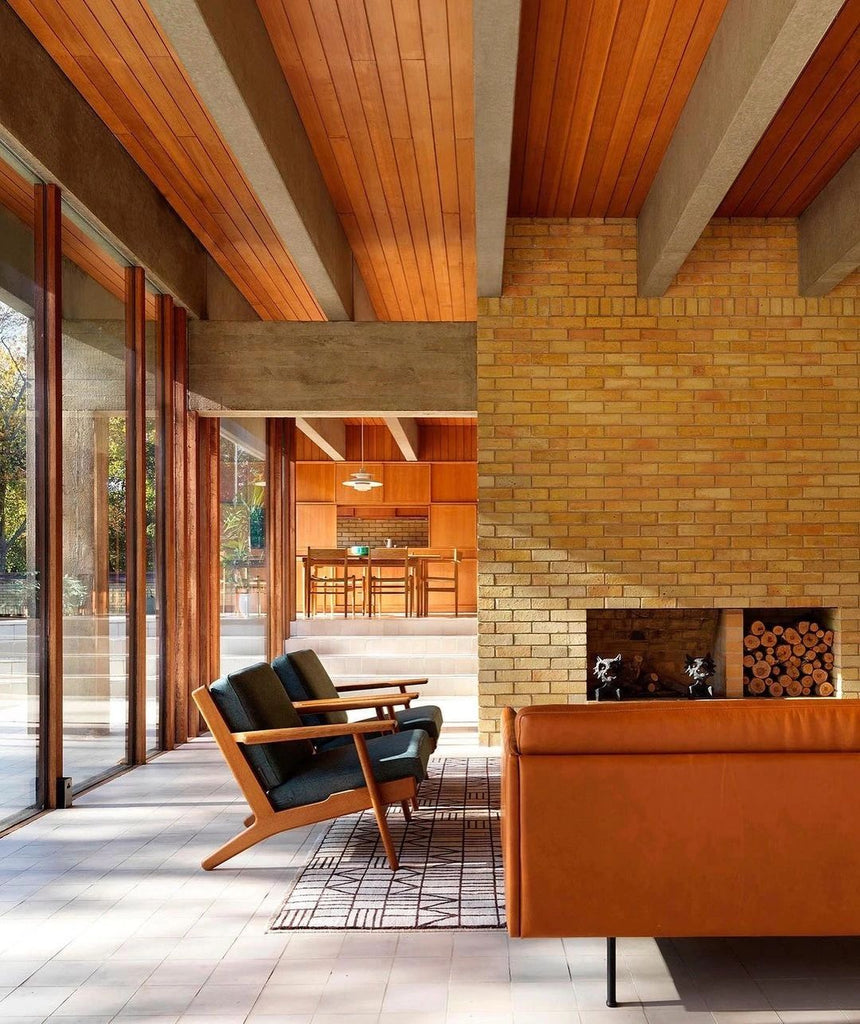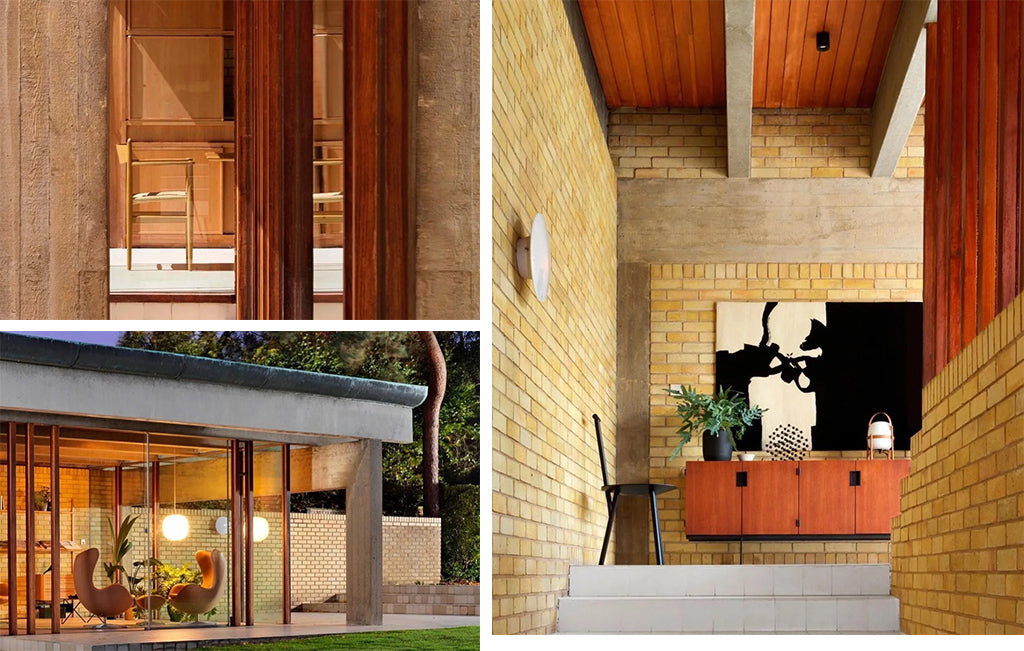 Taylor's case sharing on Instagram, Ahm House in Harpenden, Hertfordshire, UK-refurbished and designed by coppin_dockray. From Fritz Hansen, the classic Egg chair and swan chair become the protagonist of the picture.   
Taylor and Victor Roussel collaborated on Black Desert House, whose original intention was entirely out of admiration for materials, combined with her long-term love for architectural furniture, and successfully integrated furniture elements into the architectural structure.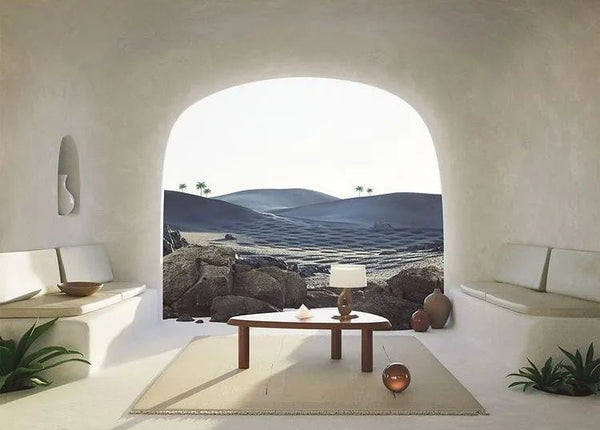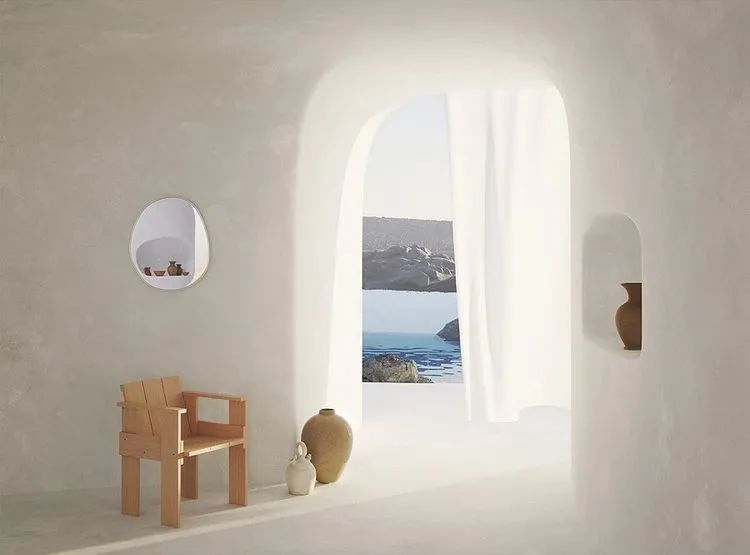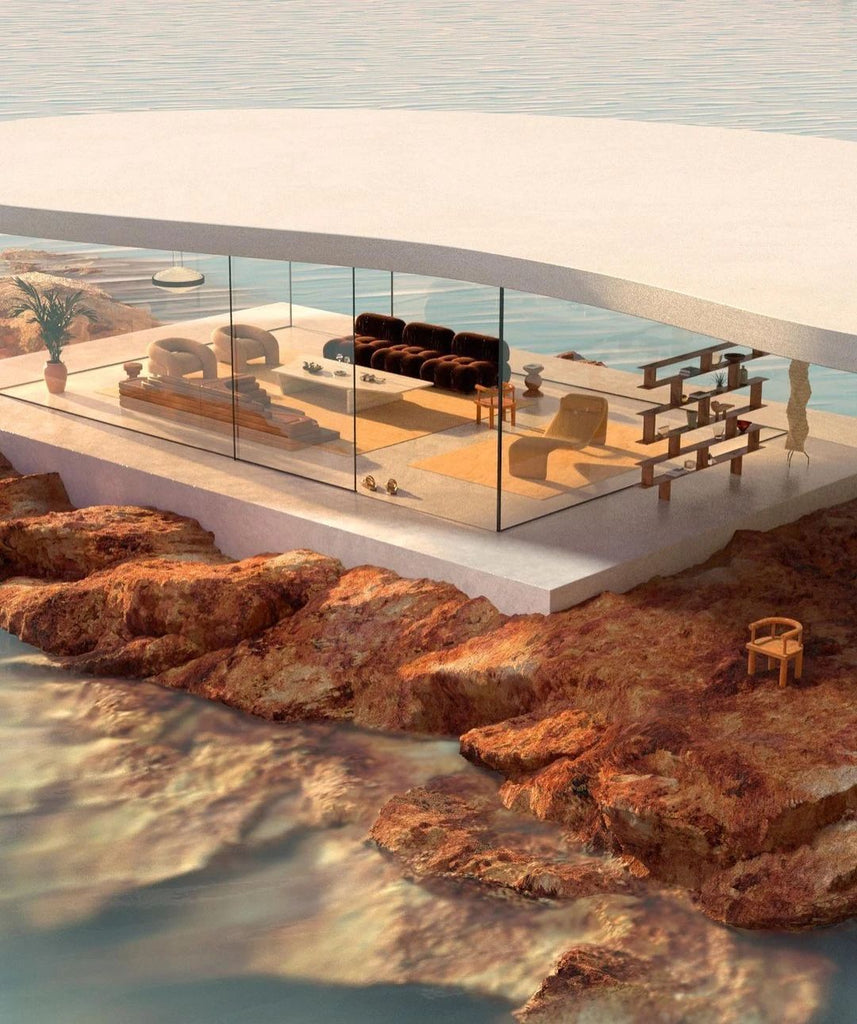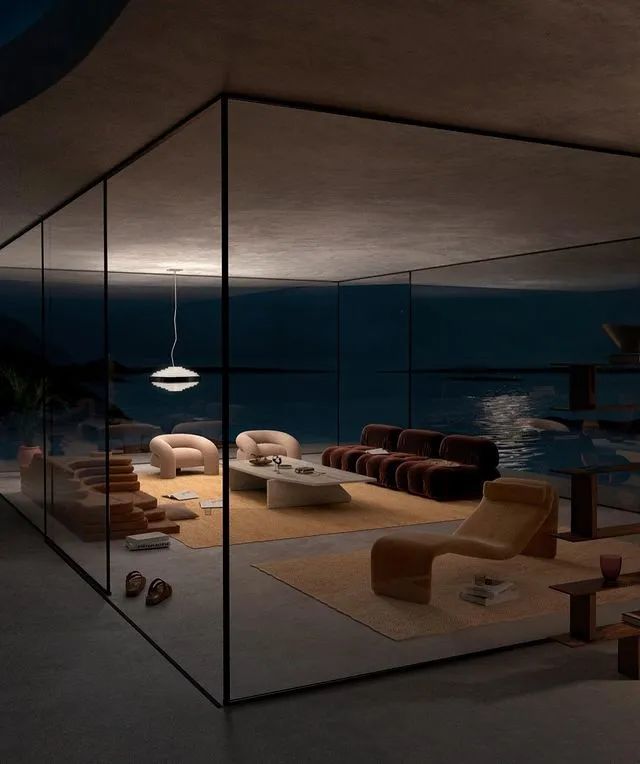 Rock Island House, sofa CAMALEONDA, KOSA armchair lamp designed by Mario Bellini   
Real life space
Returning to Taylor's home in real life, it was renovated and transformed from a textile factory. She also found her self-assertive personality in the details and corners. She originally settled in Paris because of the bright light of this house. Moved to London to live.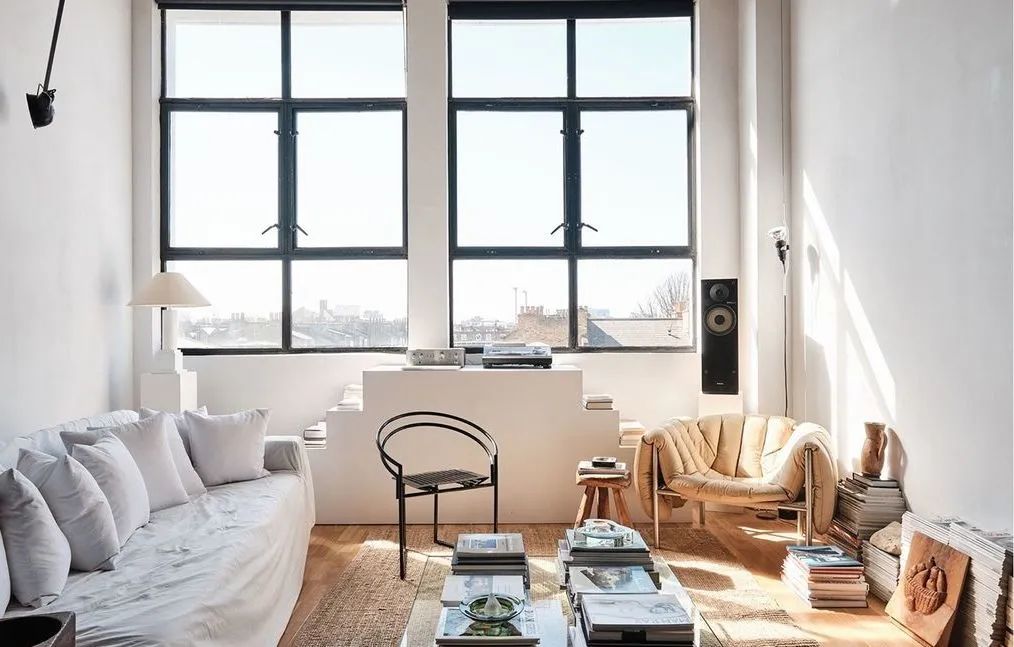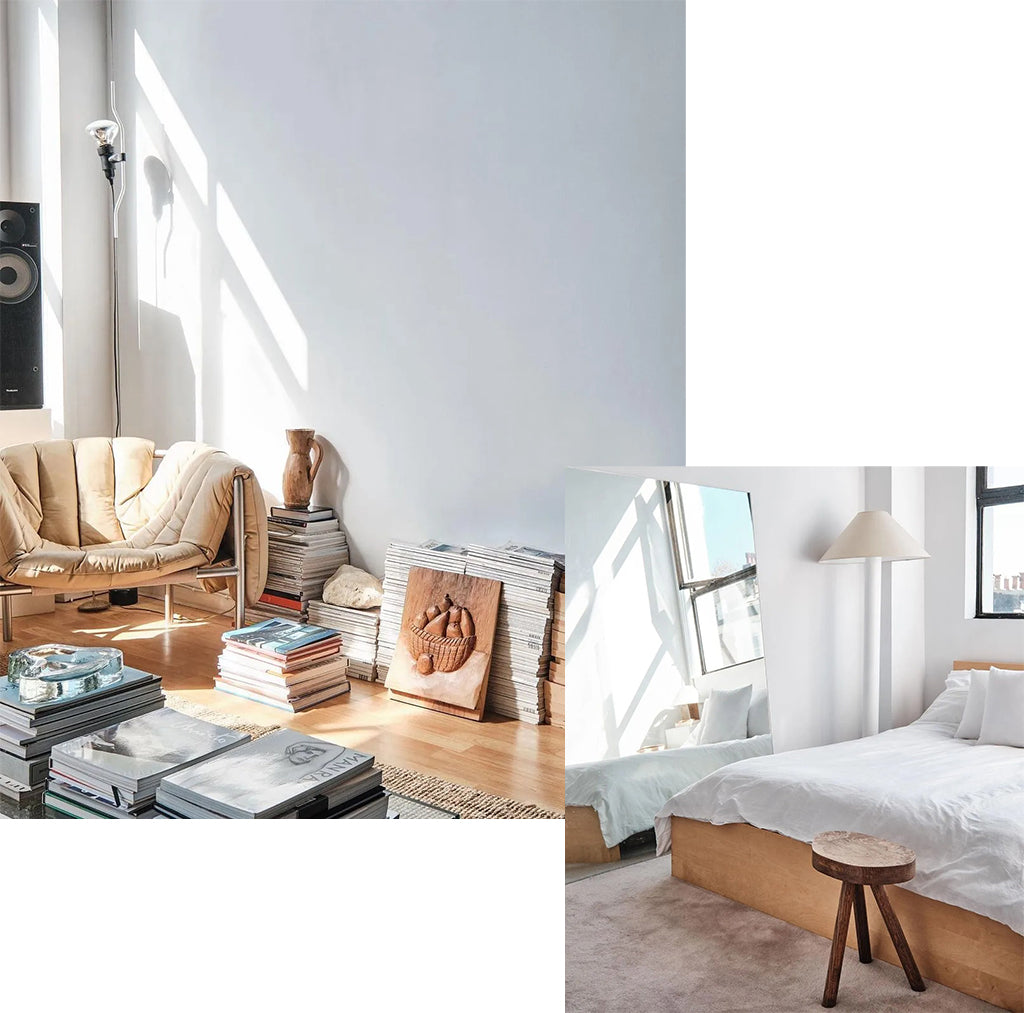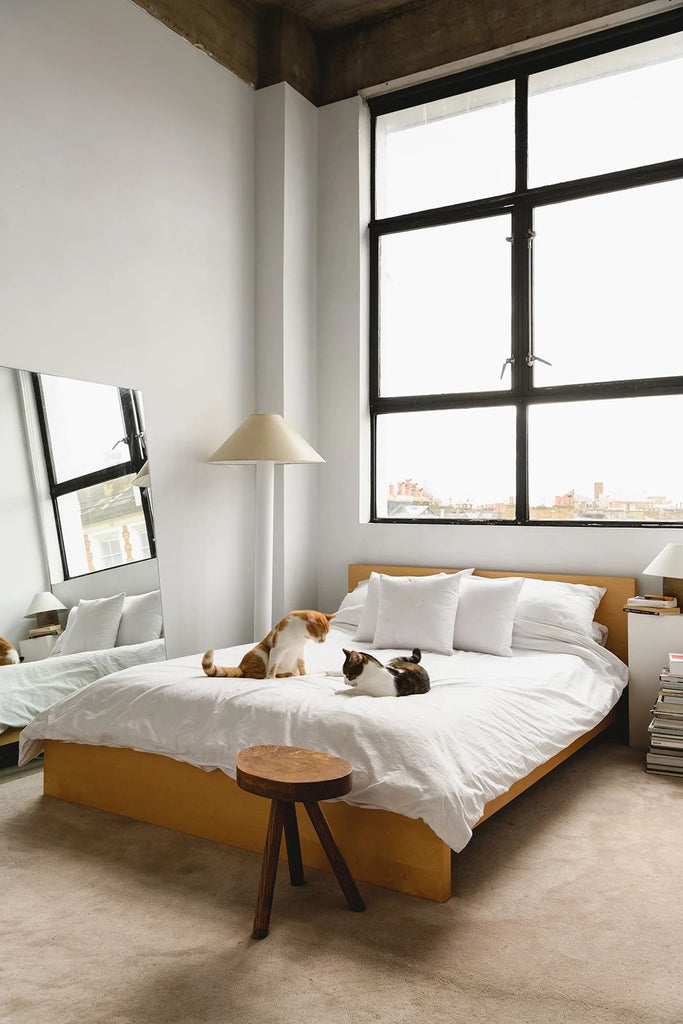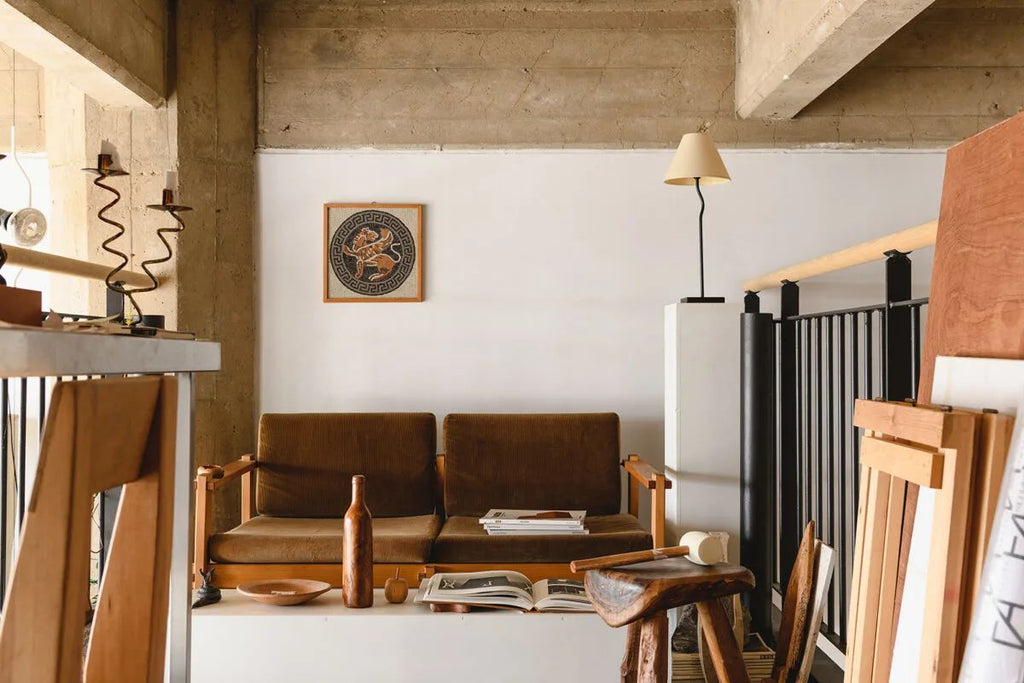 Breaking boundaries has always been something Taylor is good at. In her home, she uses a large number of wooden and fabric elements to neutralize the empty and cold feeling brought by the factory structure, turning the living room and bedroom into a warm and comfortable sun room.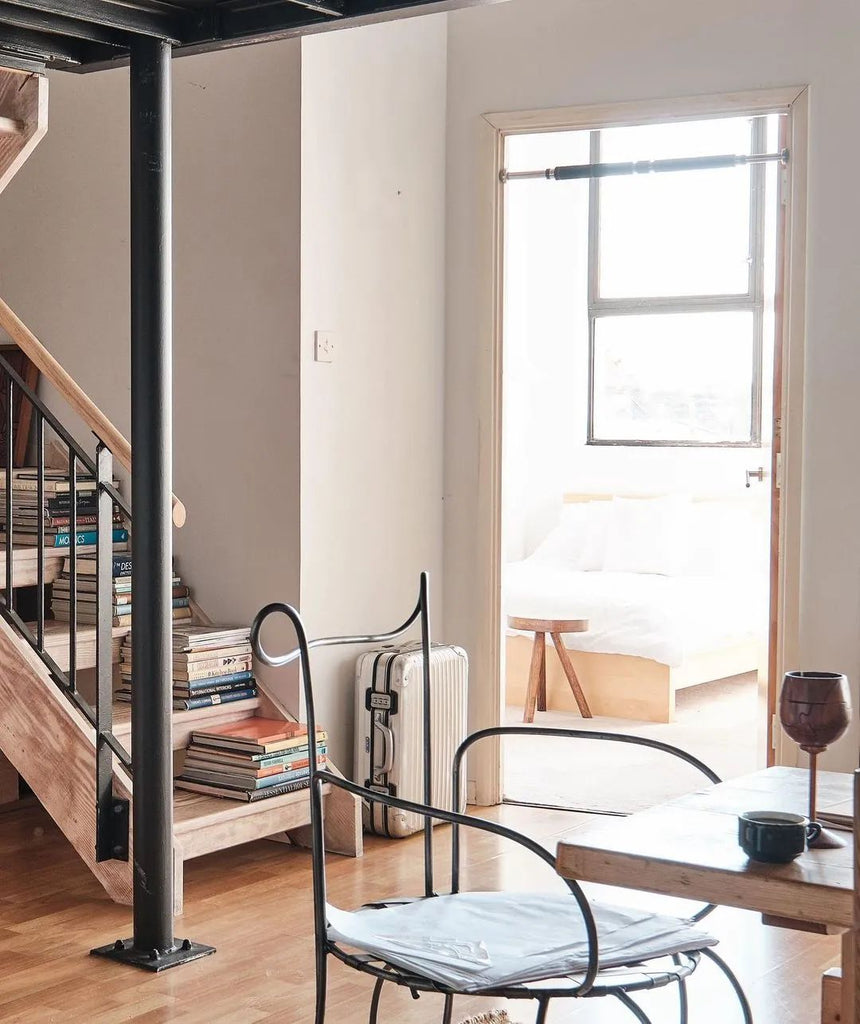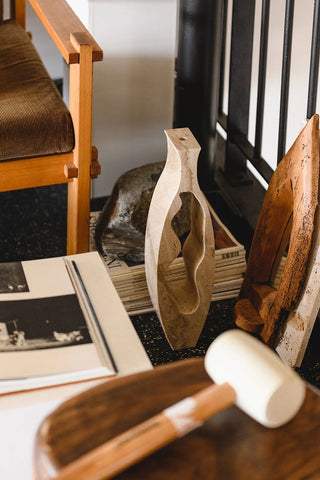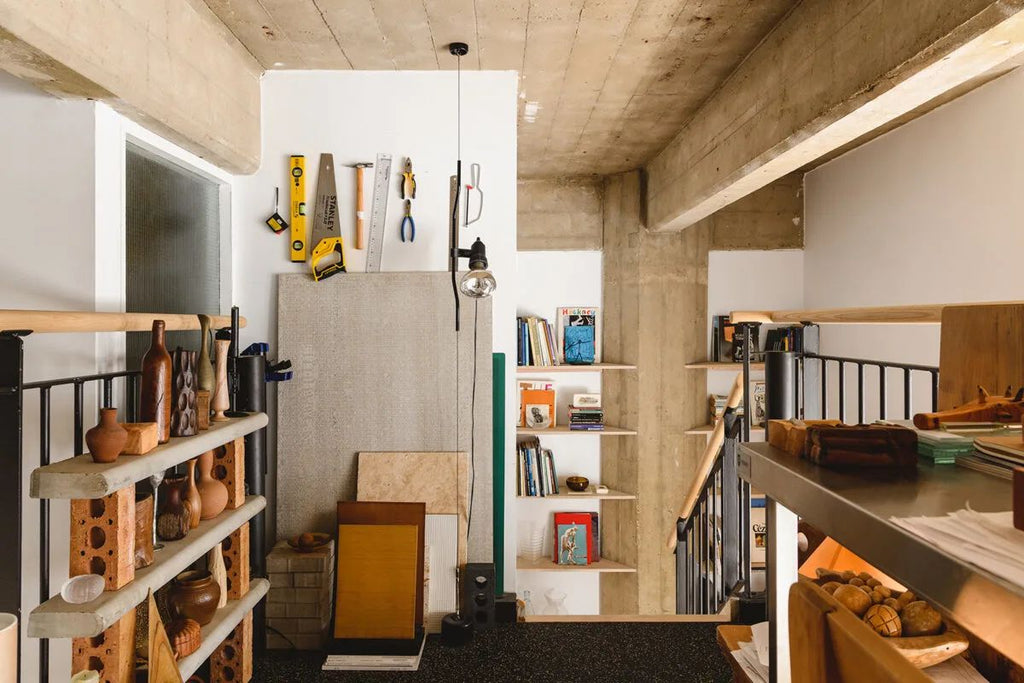 At the same time as a studio space, Taylor is also filling his learning and office atmosphere with strong structural furniture.  
It can be said that this architectural artist who has broken through two-dimensional and three-dimensional, virtual and reality has found the most suitable source of inspiration in his own life territory.