In the fast-moving internet era, we can get a lot of information and pictures with just a snap of our fingers, and the same accelerates the time to stay and think. And there are still some people in this world who persist in exploring aesthetics, slowing down time and sharing life through magazines.
You may also like: 
How to Clean Velvet Chairs in 5 Easy Steps
7 Plant Lovers' Home - Plants are the best decorations at home
15 Beautiful Rattan Dining Chairs We Love
In this issue, we look at the world from the magazine, exploring design, travel, fashion and the philosophy of life with the theme of "home". Explore the new and exciting ways of living in different languages and cultures in different parts of the world, learn about the latest trends related to home, and reap the benefits of the creativity and inspiration that permeate the craftsmanship and aesthetics.

ARK JOURNAL
-Copenhagen 
-Semi-annual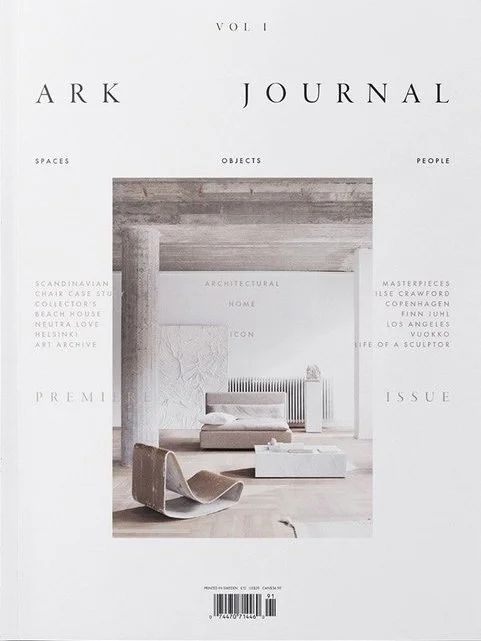 Ark Journal was founded in 2019 by editor-in-chief Mette Barfod. She explores the stories between the makers of space and objects in terms of the space around them, connecting architecture, design and art to each other in a three-way relationship. And showcases Scandinavian values and aesthetics.
In the magazine, the alternative spaces visited around the world are not only documented in the spaces themselves, but also express the lifestyle and aesthetic attitudes within them.

RUM International Edition
-Denmark
-Bimonthly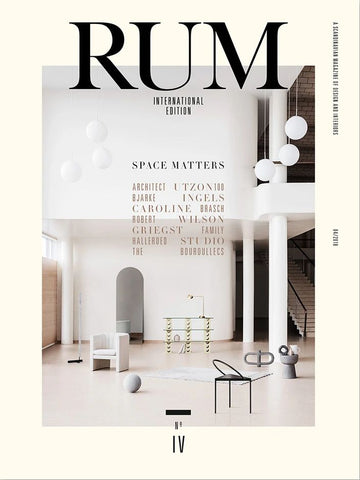 RUM is an authoritative magazine on design and architecture, based on the Nordic lifestyle and offering rich and powerful content from a professional, international perspective.RUM travels the world in search of great homes with history, character and style; collaborating with the best and most renowned photographers, designers and writers to create a unique aesthetic world.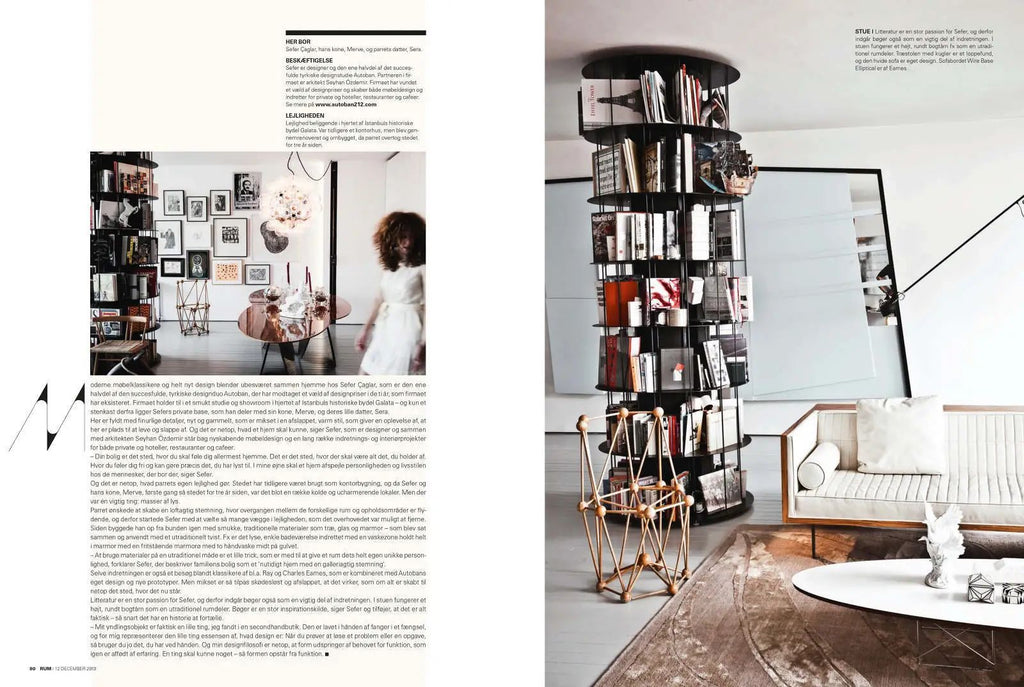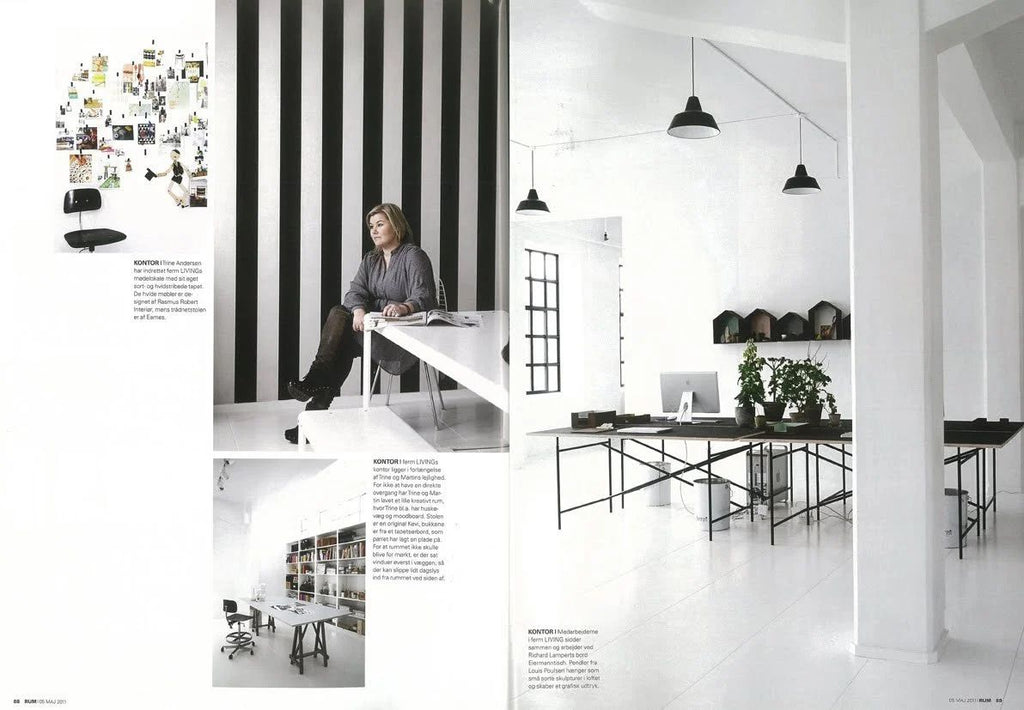 MY RESIDENCE
-Sweden
-Annual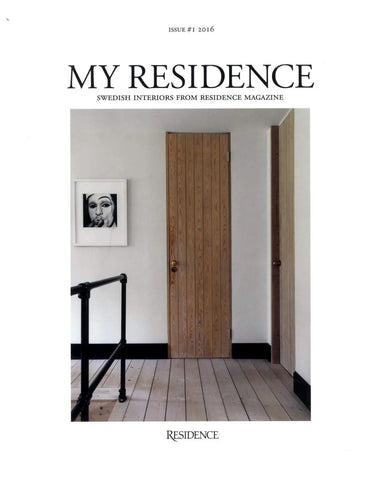 <My Residence> is a yearly English publication published in Sweden. A collection of the best work published in <Residence> magazine throughout the year, showcasing the most beautiful houses and creative spaces. Also inside is, for example, the <Scandinavian Guide>, containing the hottest names in interior design and design as well as the most interesting places to visit in Scandinavia.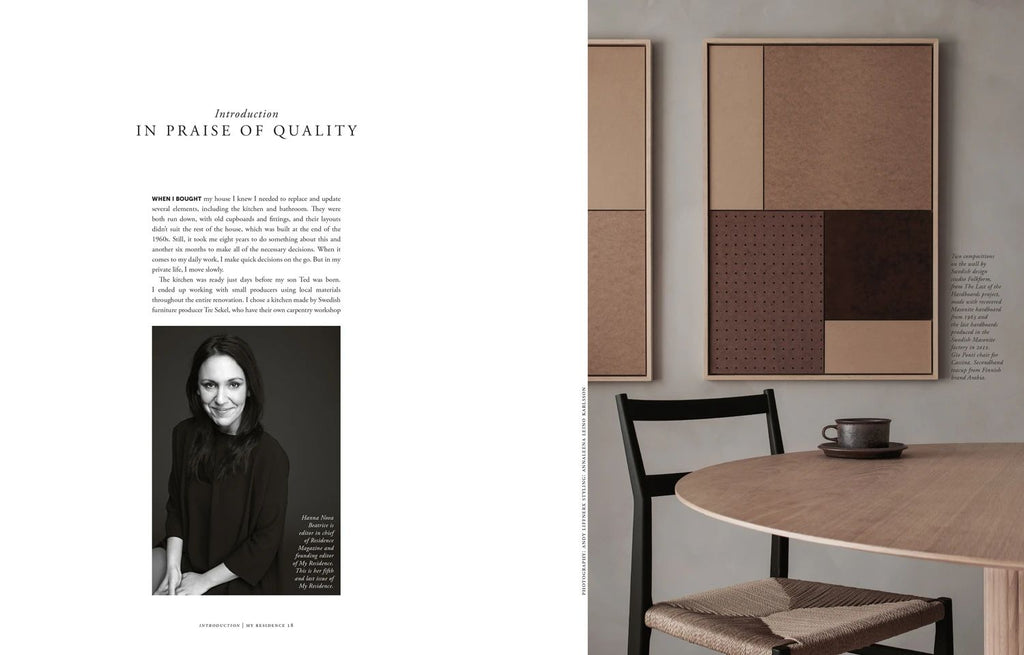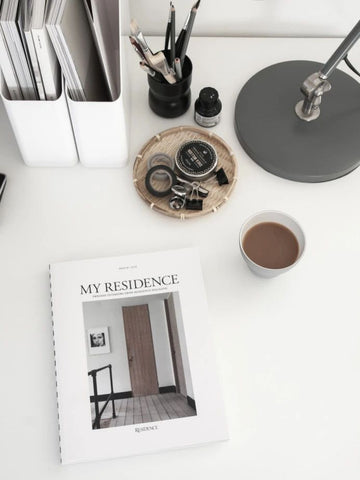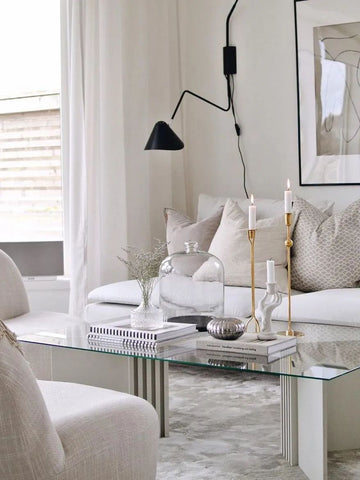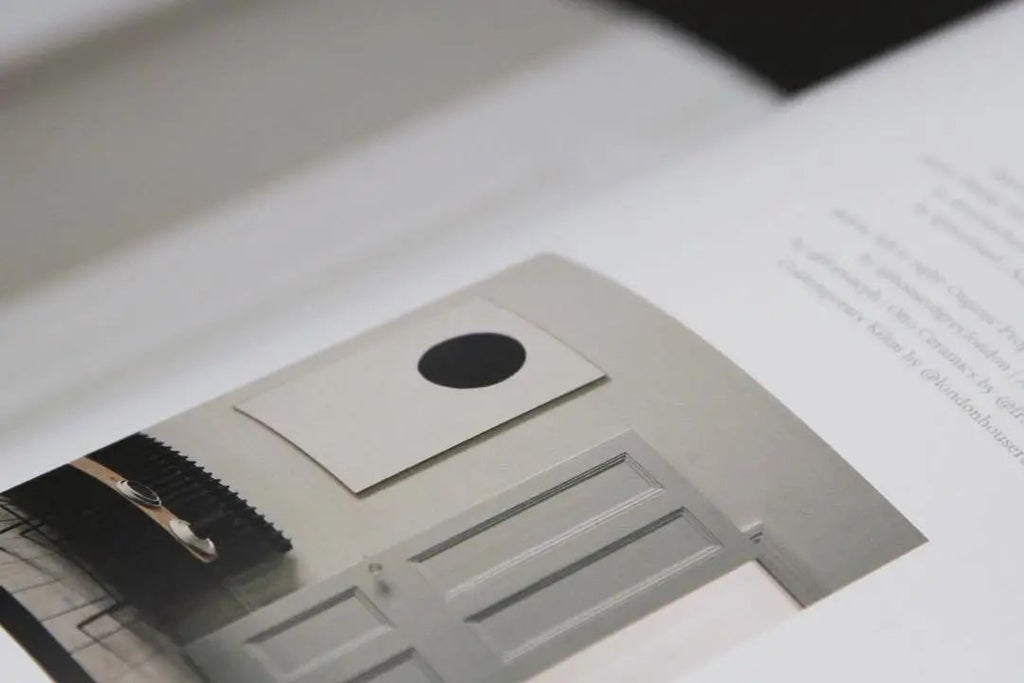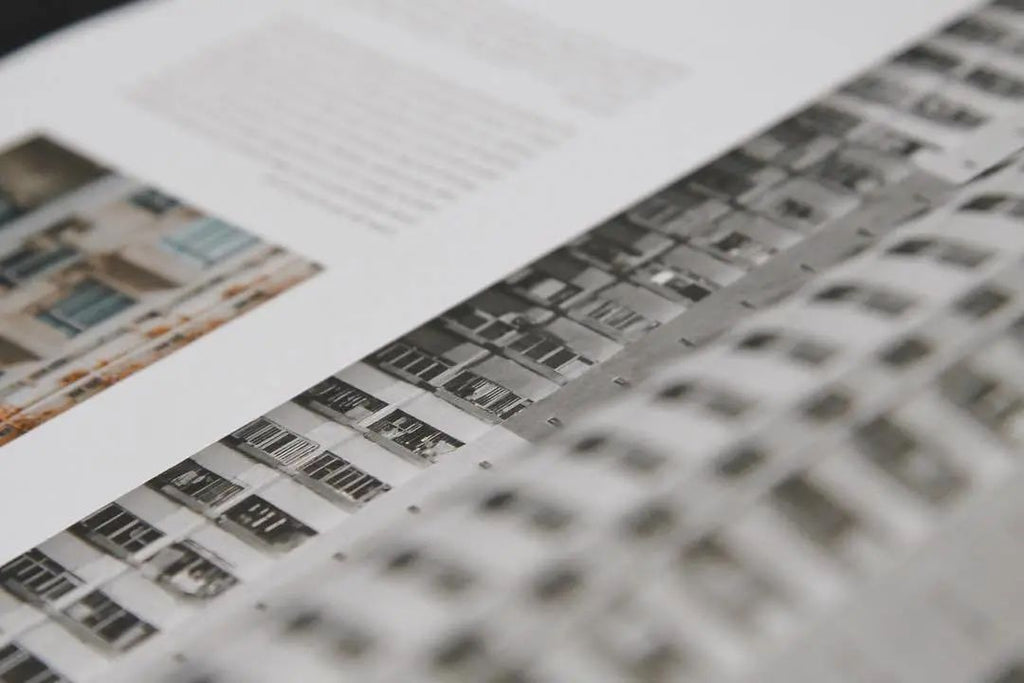 WATER JURAL
-London 
-Semi-annual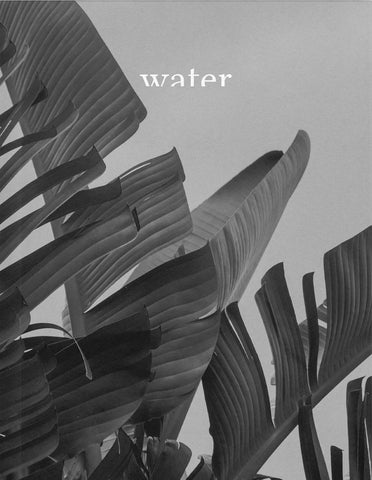 Water Journal is a biannual publication based in London that explores the beauty and complexity of 'water'. It exists to tell real stories about the relationship between people and water, starting with the element of water and extending to related forms of architecture, design, art and craft, exploring both personal and global issues.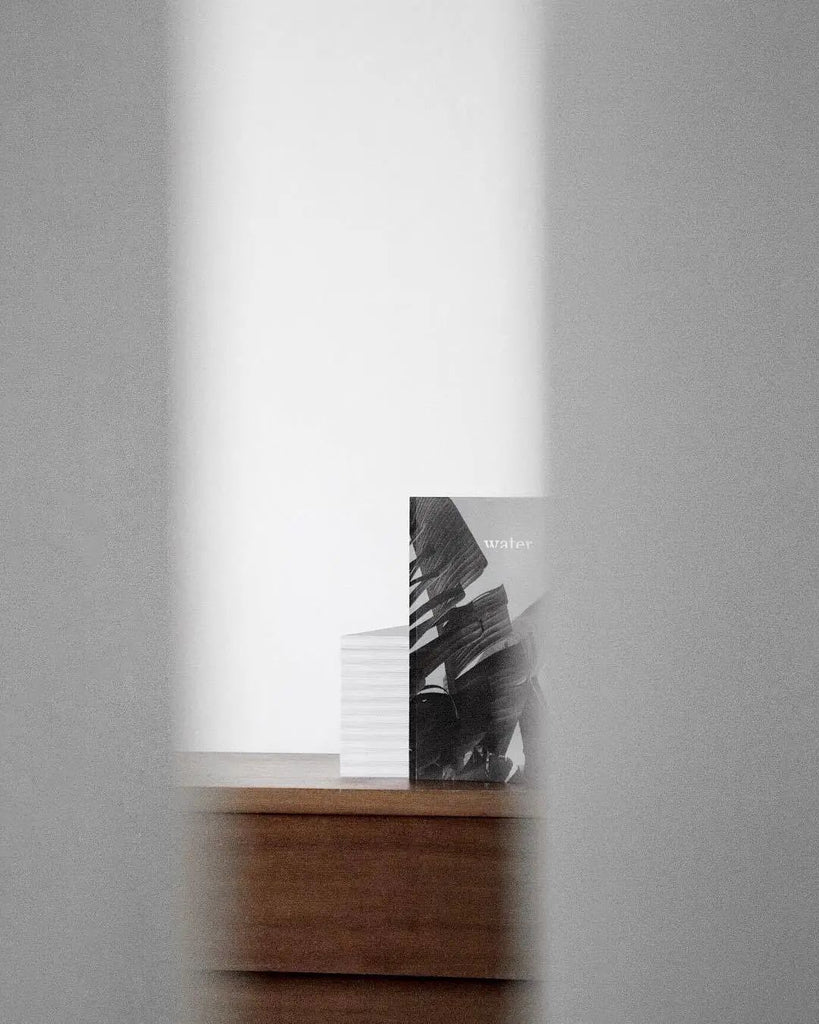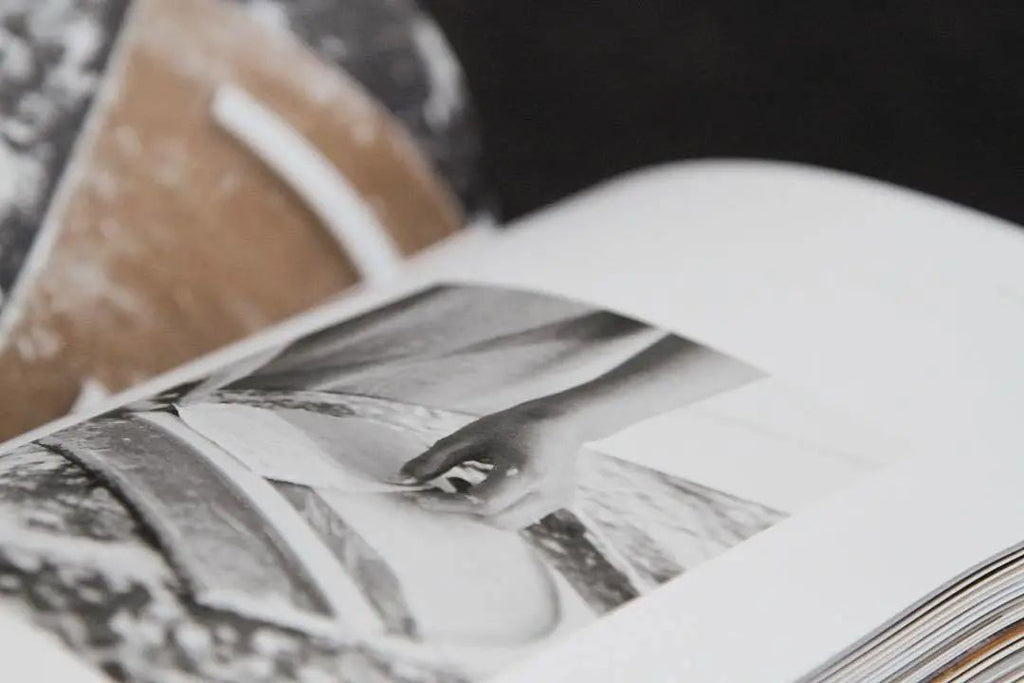 HOLE&CORNER
-Bruton
-Semi-annual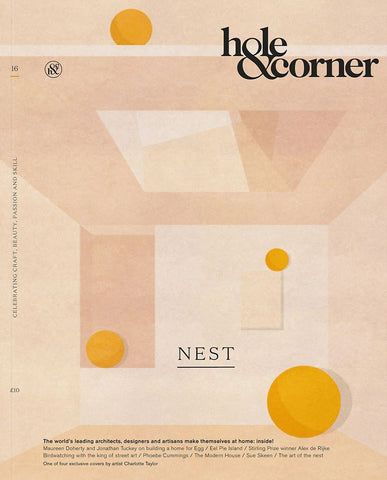 Founded in May 2013 and published semi-annually, Hole & Corner takes its name from an old English phrase: "Hole-and-Corner: adj, a secret place or a life lived away from the mainstream. "As a magazine that conveys lifestyle, it is dedicated to stories of craft, aesthetics, passion and craftsmanship. The magazine features interviews with people whose work is their life.
Hole & Corner Shop opens in 2019 in the creative hub of Bruton, Somerset. It is a working platform for emerging and established manufacturers who create timeless, functional products for everyday life.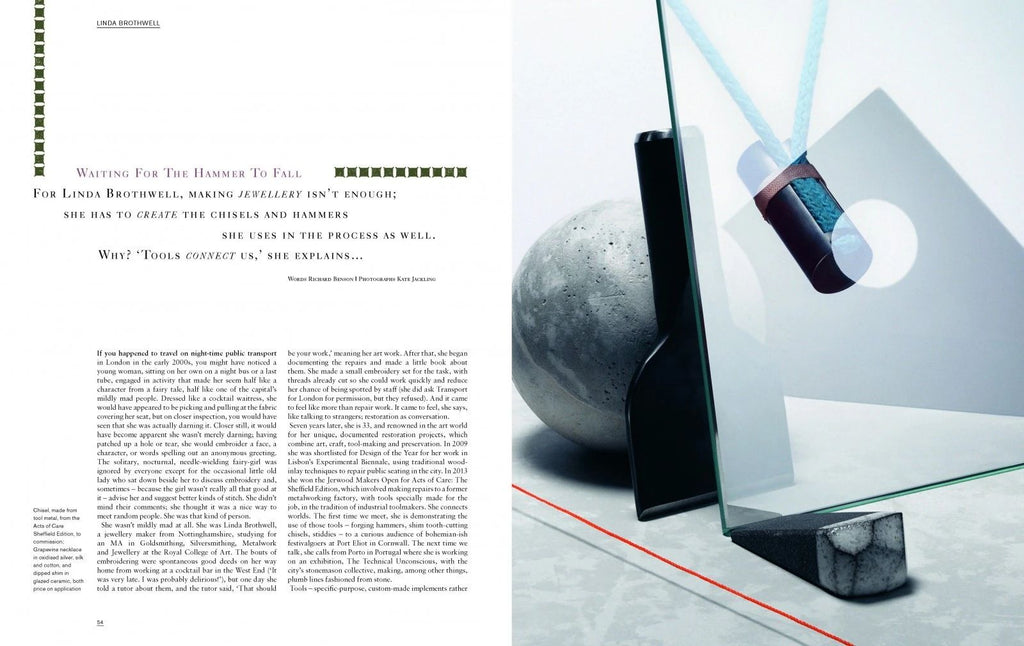 Dirty Furniture
-UK
-Annual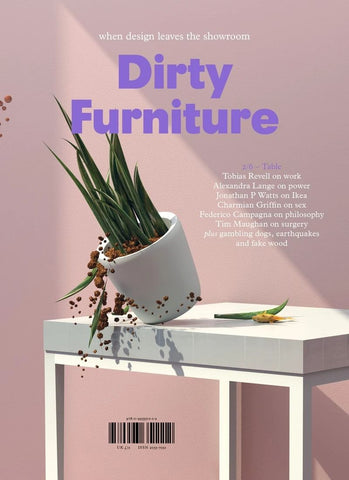 <Dirty Furniture> is an independent design magazine that reveals the relationship between people and the things they live in. Printed in a limited series of six, each issue showcases the best of design and emerging design from the design world. Each issue features furniture and uses it as a springboard to explore themes such as politics, design, history, technology, psychology, manufacturing, and art.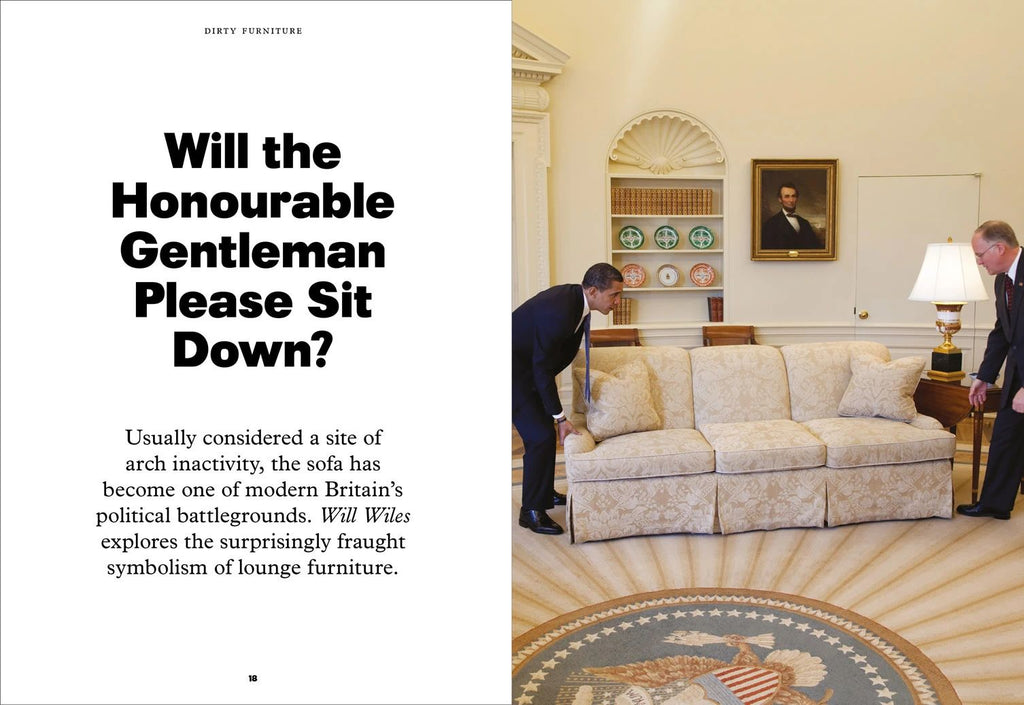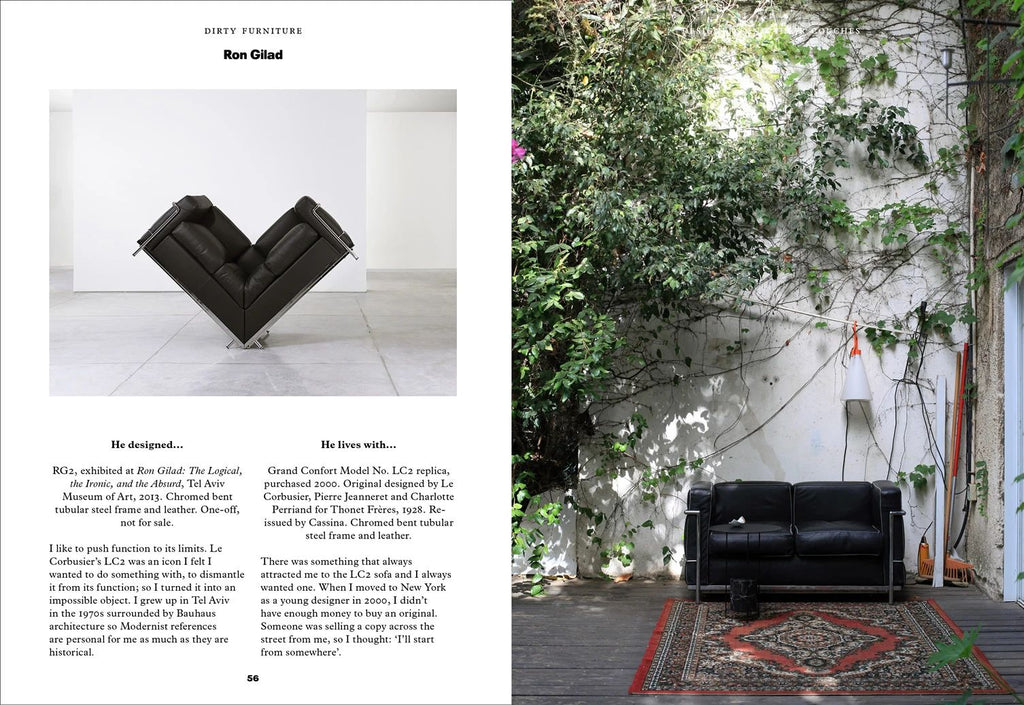 CEREAL 
-Bass 
-Semi-annual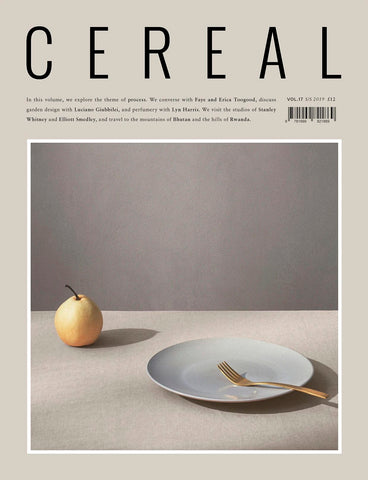 CEREAL is a series of reads focusing on travel and life, based in the UK and published twice a year. Each issue focuses on a certain number of destinations alongside interviews and stories about independent design, art and fashion. The in-depth reading experience offered is also a visual feast. It is rooted in our love of travel, of reading, of all that is good in the world; and in our belief that getting to know more new and beautiful things will teach us to live better.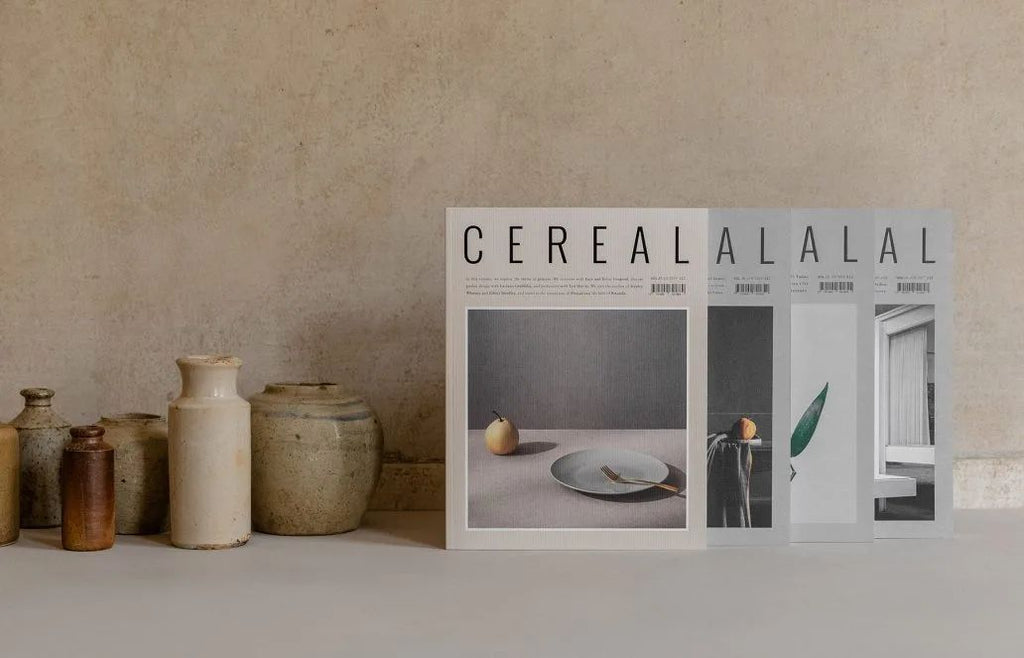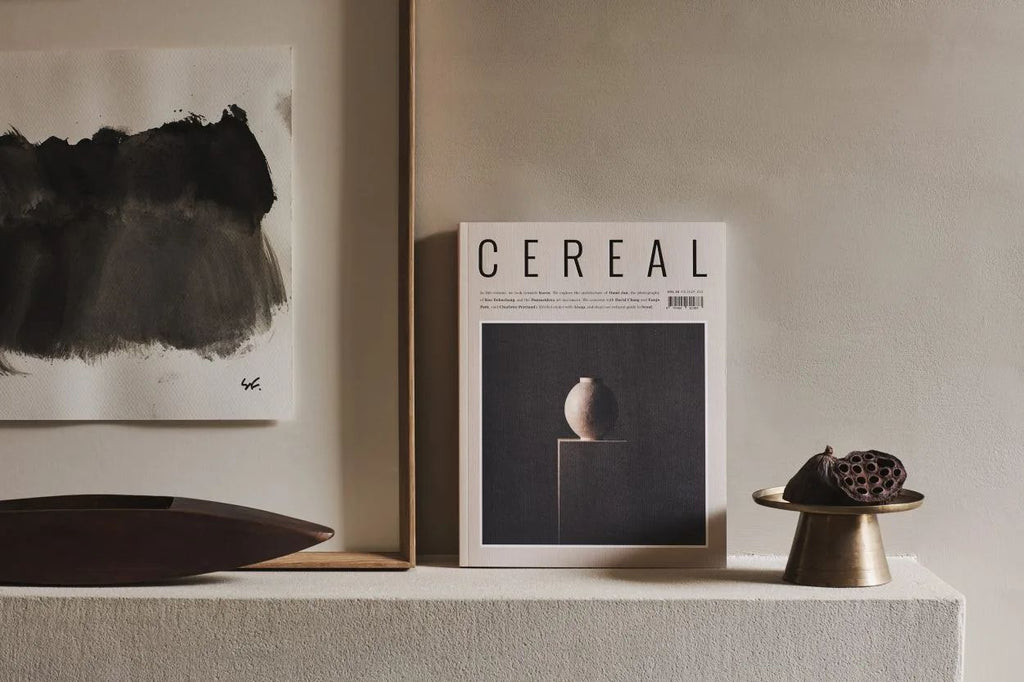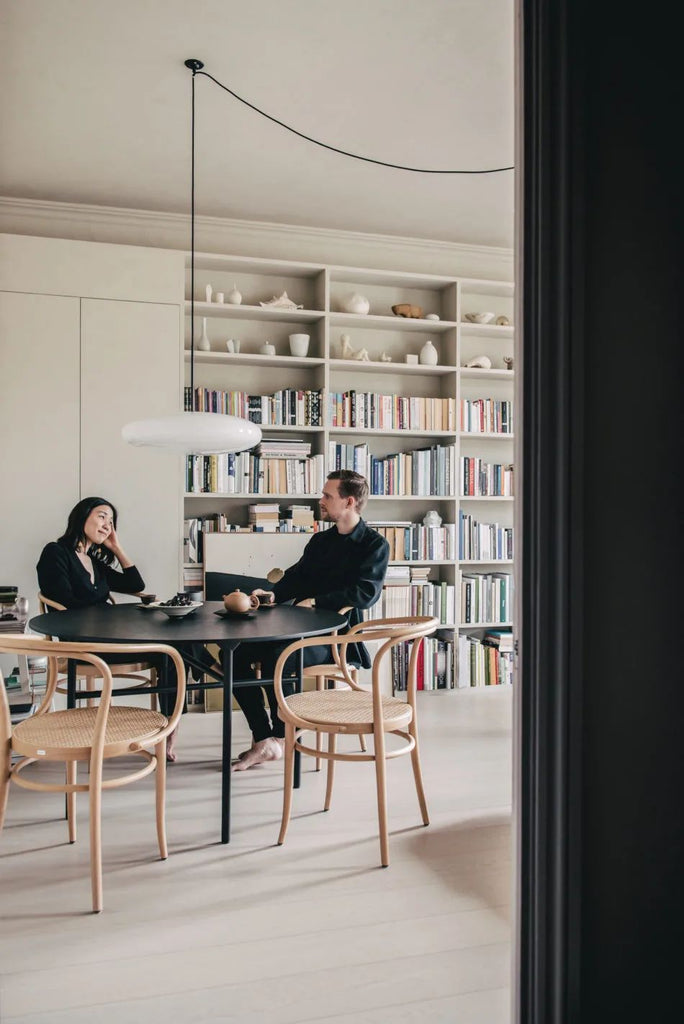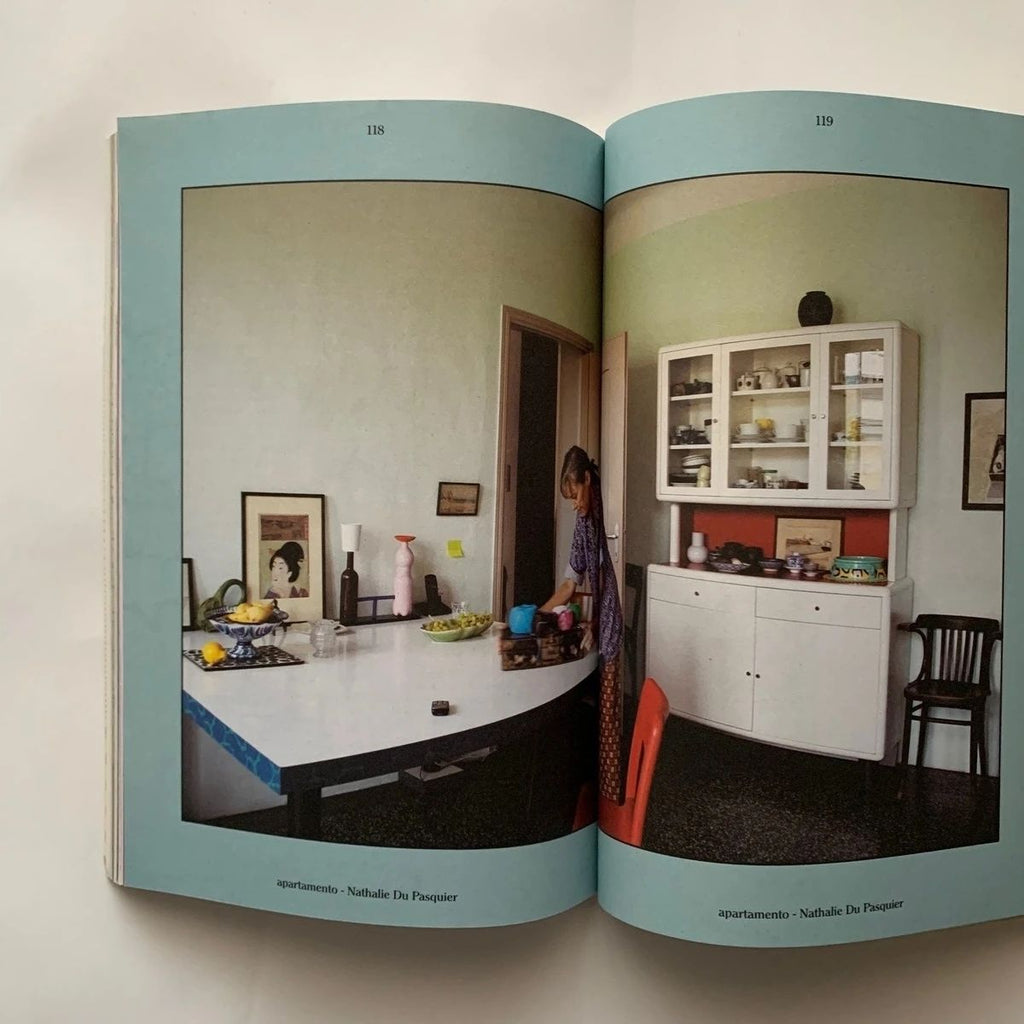 APARTAMENTO
-Barcelona, Spain 
-Semi-annual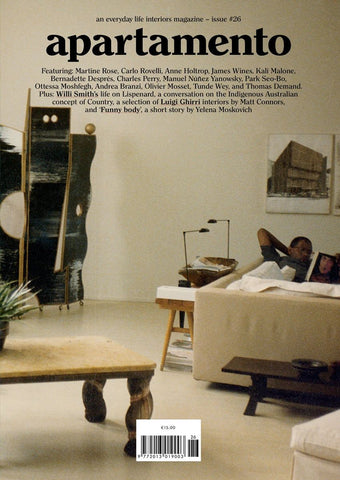 Apartamento - which can be translated as "apartment style" - and the small line above the title: an everyday life interiors magazine. Launched in Spain in 2008, the first issue of apartamento is an essential resource for those who love lifestyle: international, well-designed, and tasteful content. Despite the increasing homogenization, commercialization, and even commodification of the market, apartamento is a seemingly old-fashioned way of exploring the possibilities that a paper publication can carry and create. "Home" , not house or interior design, is the most crucial spiritual core of apartamento.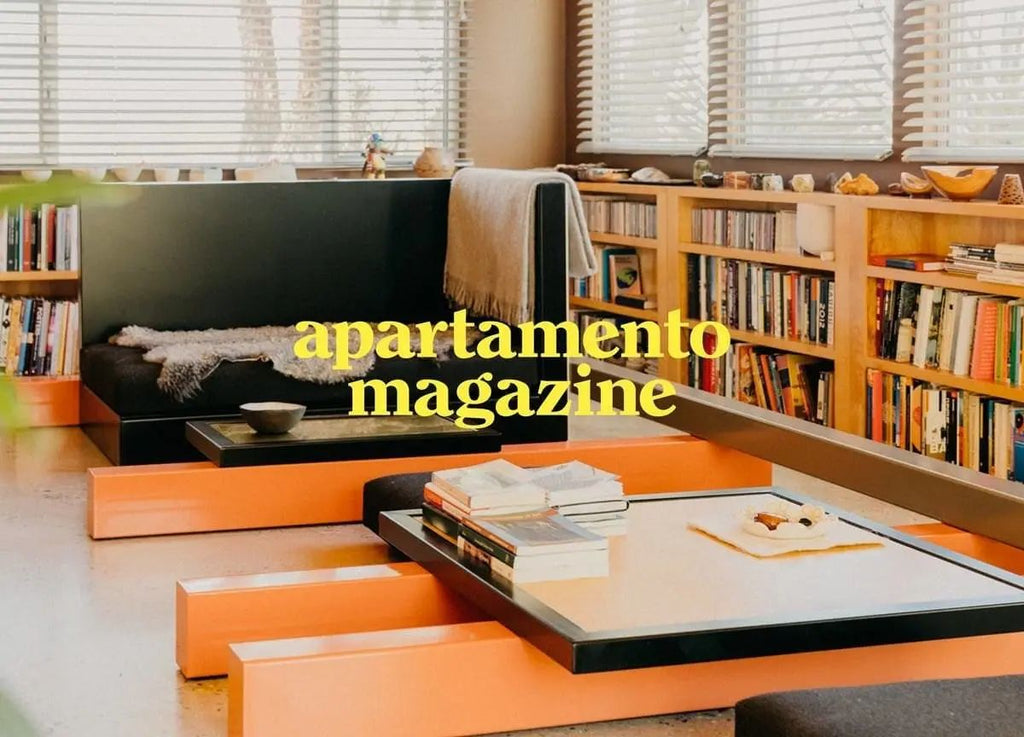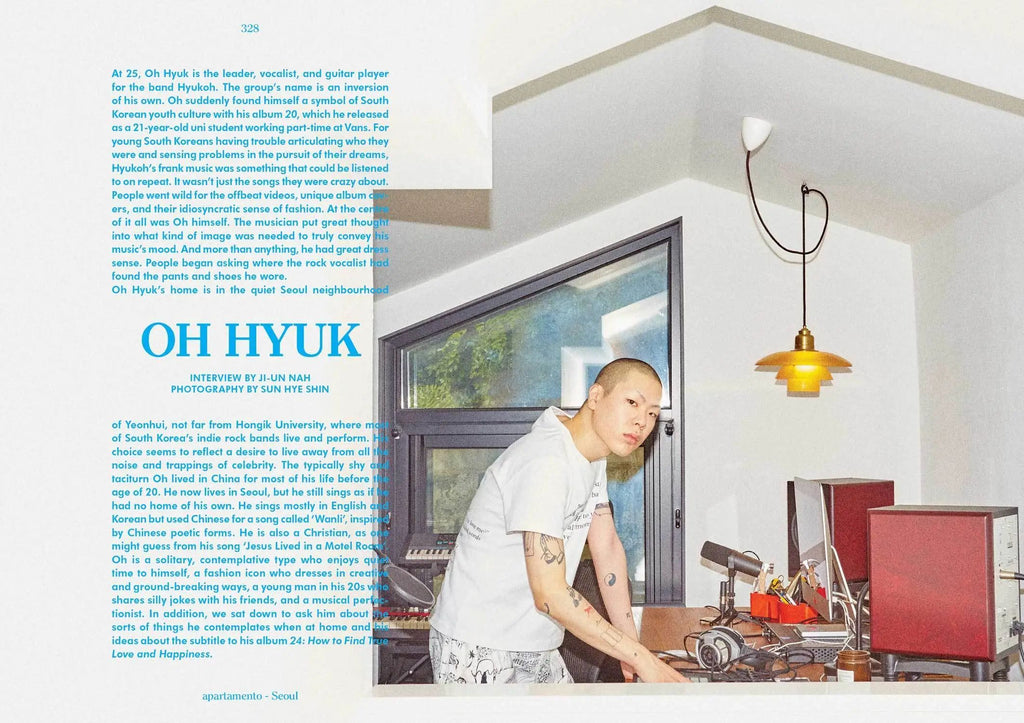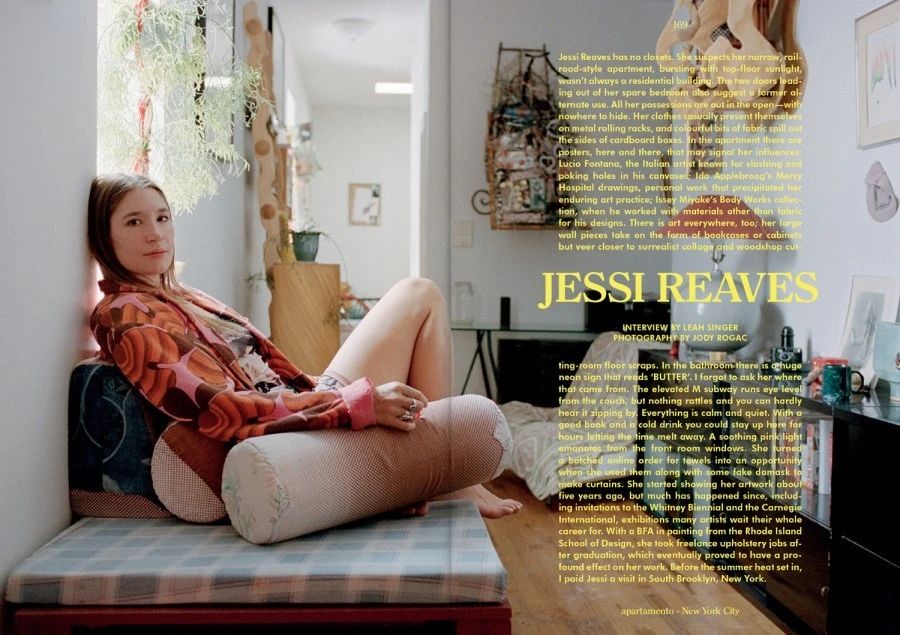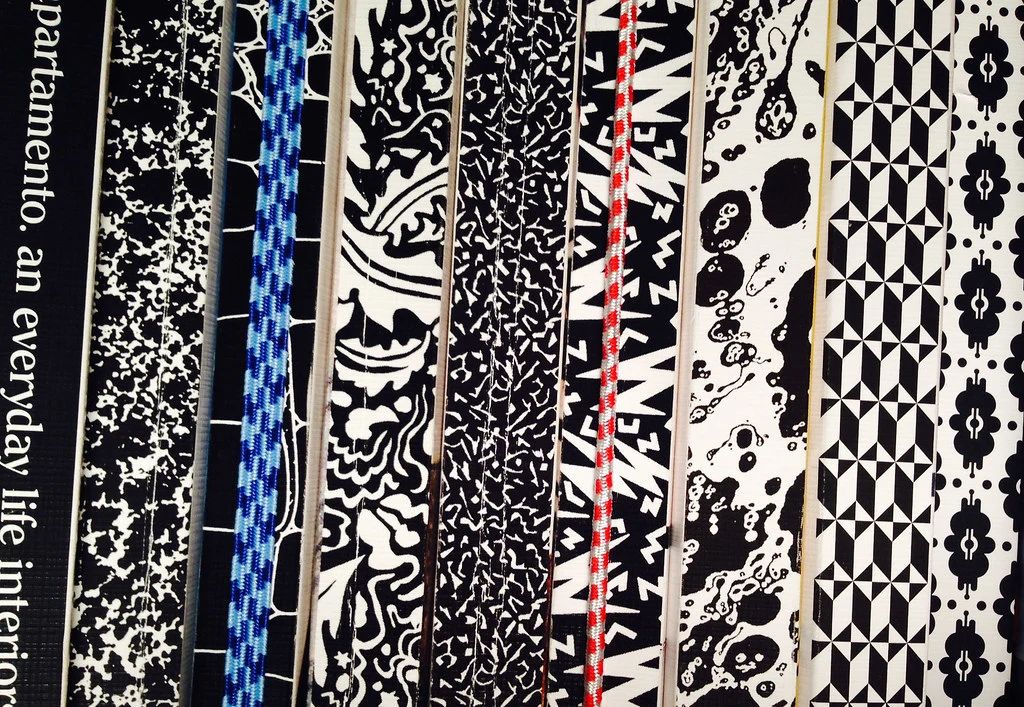 Form magazine
-Germany 
-Bimonthly
Form magazine was founded in 1957 and comes from Germany. Printed in German and English throughout, it provides in-depth coverage of the latest trends in product design and commercial design and features outstanding design work. Each issue is devoted to a cover theme, such as stylized and functional furniture, creative imagery, aesthetic ideas for communicating art, environmental themes, visual music, feminism in design, and crisis and design have all been cover themes.
FRAME MAGAZINE
-Amsterdam
-Bimonthly
FRAME magazine is a magazine dedicated to interior design, architecture, product design and exhibition design in Amsterdam, the Netherlands. The magazine was first published in 1997 by Frame Publishers and is issued six times a year.
MILK DECORATION
-France 
-Bimonthly
MilK Decoration is a French magazine for high-end home living. It aims to inspire families, contemporary design professionals, enthusiasts and city dwellers. In other words, this magazine is for anyone who loves fashion and lifestyle.The MilK Decoration team's focus on interior design provides readers with inspiration and the latest trends in design. Each issue presents a multitude of topics and ideas, and with the help of engaging articles, readers find the perfect items that will meet the needs of their entire home.
RADDAR
-Switzerland 
-Annual
RADDAR is the first Swiss annual publication dedicated to design research, founded in 2019. Its theme reflects the ubiquity of design in our lifestyles and environments. The second issue of the publication presents the work of many European scholars. In their contributions, the authors of RADDAR invite us to reflect on the subject of interior design and the problems - including paradoxes - that the field may bring together.RADDAR provides a space for young and experienced researchers to express themselves on topics related to design theory. The bilingual version of the text within the publication is juxtaposed and acts as a bridge between French and English language studies.
Nomad
-Germany 
-Semi-annual
<nomad> is a magazine about design and community. It looks at design as a process that shapes the future, as a catalyst for social development and individual lifestyles. As well as focusing on the end result of design and the designers themselves, it explores other aspects through which the influence and future potential of design culture on individuals and society as a whole is examined within the framework of a broader understanding of design.
Openhouse
-Spain 
-Semi-annual
Openhouse is a biannual magazine from Barcelona, Spain, with the positioning "The Life we share", visiting and sharing stories from around the world where private spaces such as homes, studios and kitchens are open to the public, holding events and sharing ideas. It covers art, design, architecture and culture. We invite creative people to share with us a guide to the philosophy of life while maintaining the values of tradition, nature, art and identity.
Science of the Secondary
-Singapore 
-Biannual
<Science of the Secondary> is a magazine created by Atelier HOKO, a Singaporean independent studio. The term "secondary" refers to the details and experiences that we often unconsciously overlook in our daily interactions with our surroundings, while "science" is the purposeful, planned and systematic exploration of a matter.
The Science of the Secondary is based on the seemingly "invisible" objects in our lives. We hope that as we explore the little things in life, we will retain a high level of curiosity about all the potential possibilities of everyday life, and make more exciting discoveries of the "secondary" kind.
New Norm Magazine
-Hong Kong 
-Semi-annual
A biannual travel and lifestyle magazine, each issue focuses on a selection of travel, cultural and lifestyle features presented through a combination of articles, interviews and visual narratives. Dedicated to inspiring individuals to explore and experience new cultures and traditions, New Norm magazine works with a community of photographers, writers, artists, designers and locals from around the world to provide a platform for creatives to share their stories and celebrate their work and passions.

Casa brutus
 -Japan
 -Monthly
Ark Journal is a magazine created by Mette Barfod as editor-in-chief that looks at the space around it and explores the stories between the makers of the space and the objects. Connecting architecture, design and art to each other, linking the three. And incorporating Scandinavian values and aesthetics.
In visiting alternative spaces around the world, not only are the spaces themselves documented, but the lifestyles and personal narratives and influences within them are also expressed.
LiVES

ライヴズ 

-Japan 

-Bimonthly
LiVES is a new housing and lifestyle magazine that gives you access to your own unique housing and lifestyle. Each time, we'll tell you about the latest lifestyle and how to make it happen.
Pen Magazine International
-Japan 
-Monthly
Pen Magazine International is a lifestyle media outlet based in Tokyo. The mission is to deliver stories of creativity with Japanese inspiration, bringing together and showcasing the best in art, culture, design, food and travel. It is a subsidiary of Pen and has become one of Japan's most prominent lifestyle magazines since its launch in March 2017. The name Pen denotes appreciation and commitment to Pen. Before the advent of the fickle digital world, people used pens to tell stories on paper.
I'm home
-Japan 
-Bimonthly
Since its launch in January 2000, the interior design magazine I'm home has had the theme "High-end design and lifestyle." The magazine is aimed at an upscale reading audience who are knowledgeable about quality lifestyles. They present ideas for comfort in living, combining new things with traditional classic styles, covering a wide range of projects starting from home design, architecture, kitchen and bathroom construction/materials.