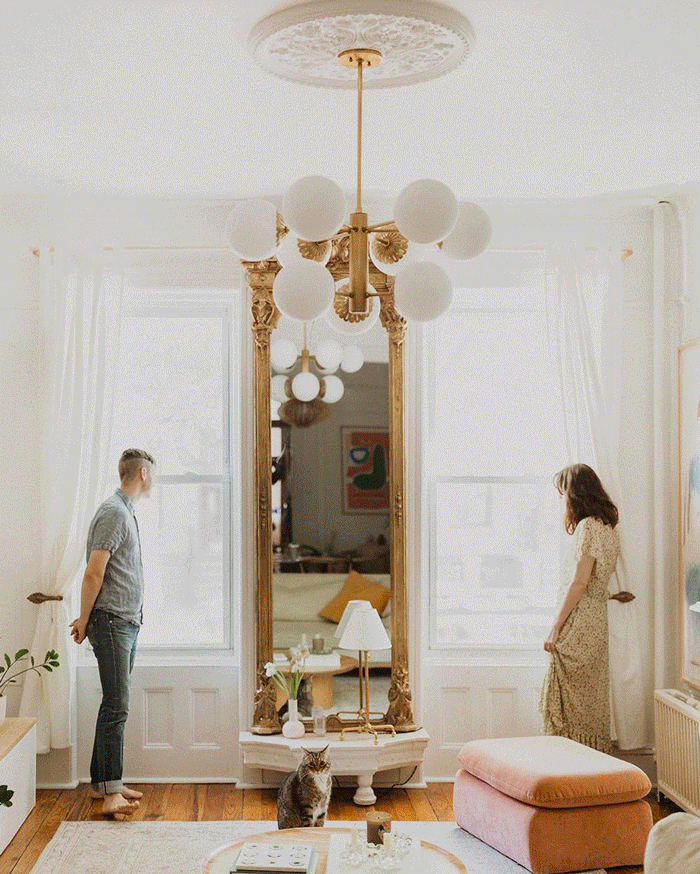 Dopamine, which dominates love, allows people with different personalities, occupations, and hobbies to live together because of love, and the family builds their own way of life for intimacy. Everything in the mid century modern living room can tell stories and evoke beautiful and exclusive memories. 
There is no need to say more about romance. We will take you to relive the mid century modern living room of 15 couples, and feel how wonderful it is to design your own romantic living room with your loved ones.
You may also like:
7 Plant Lovers' Home - Plants are the best decorations at home
5 Designers' Home: When a designer becomes a mother, fill home with love
Garden | How to Grow and Care for Stromanthe Triostar
01 Collector couple
Terry Ellis & Keiko Kitamura's Mid Century Modern Living Room
📍

London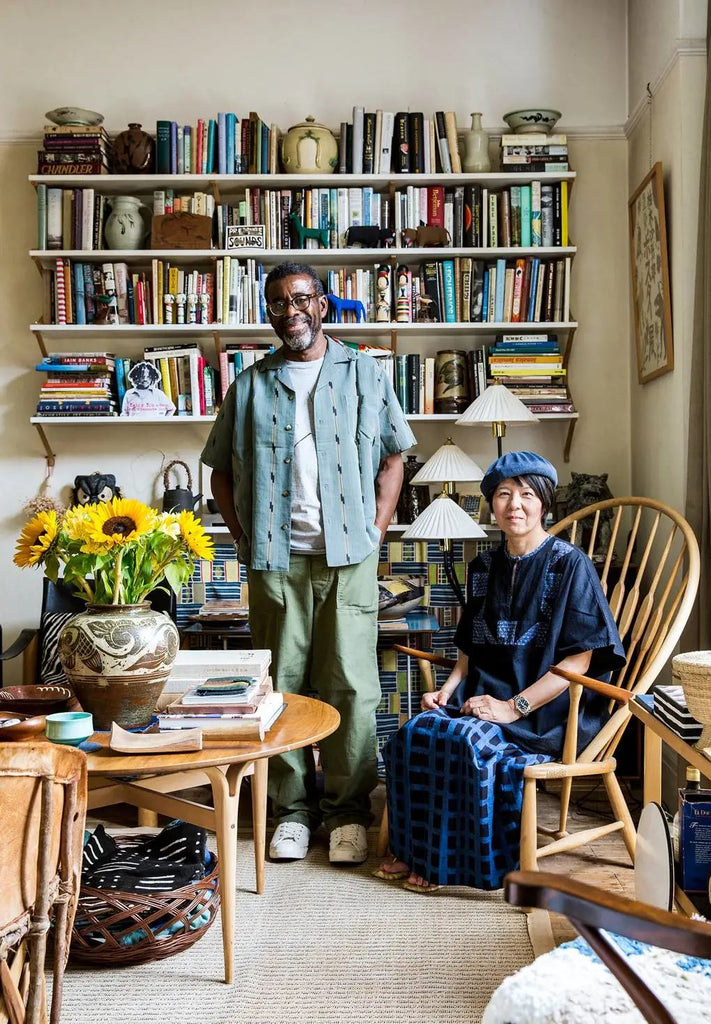 The Japanese and Jamaican lifestyles merge together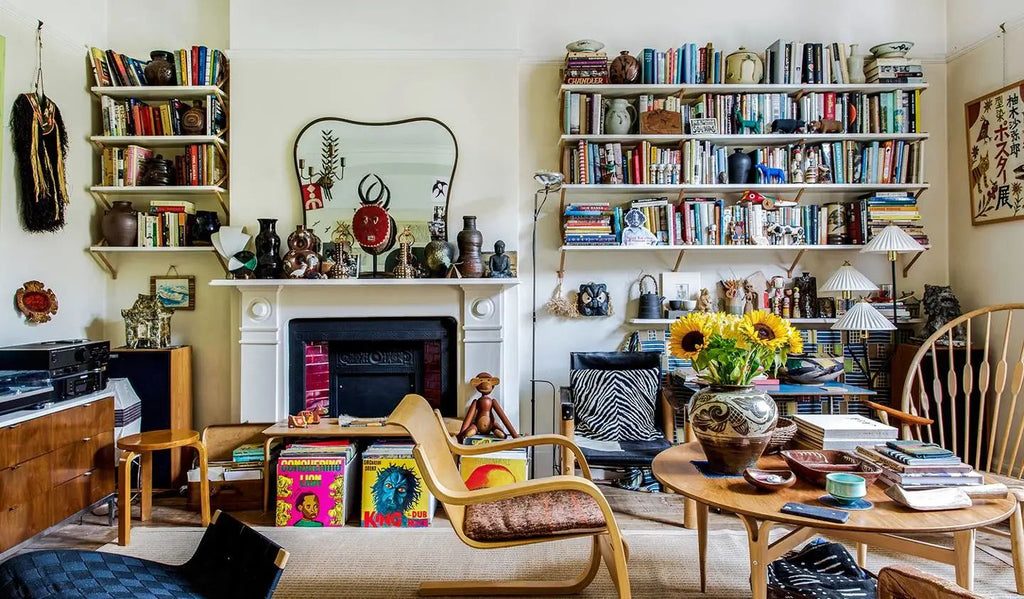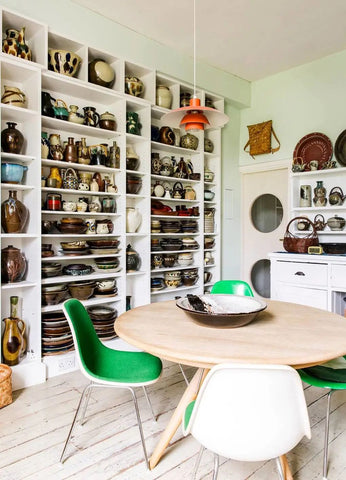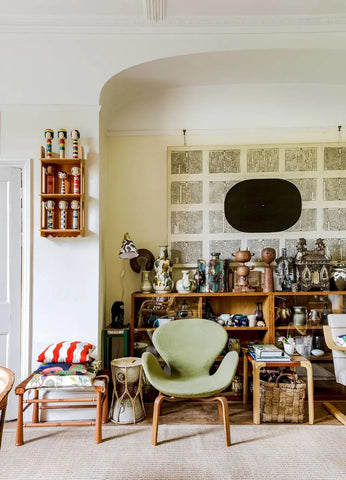 The home of Terry Ellis and Keiko Kitamura in London houses their collection, furniture and all textile and ceramic collections.
Their mid century modern living room style is a fusion of Japanese and Jamaican lifestyles: Japanese folk handicrafts, African and South American textiles and Scandinavian style modern furniture constitute their entire home. The house has undergone many changes in 25 years, but the style still follows their unique artistic aesthetic taste—challenging the narrow definition of art and beauty, and being good at discovering the "beauty of everyday things" in every corner of the world that is not paid attention to.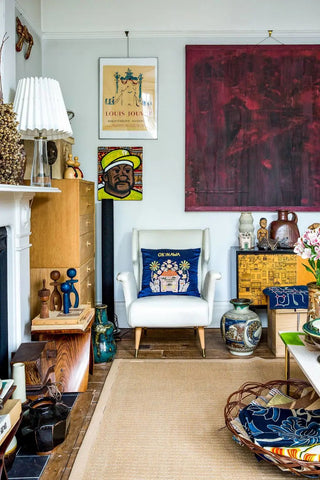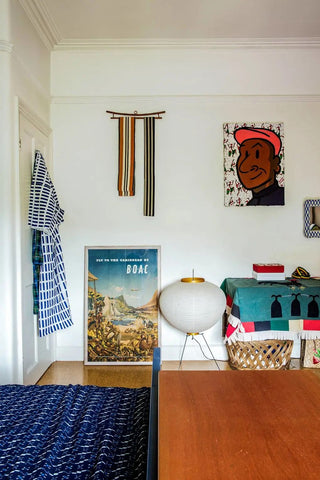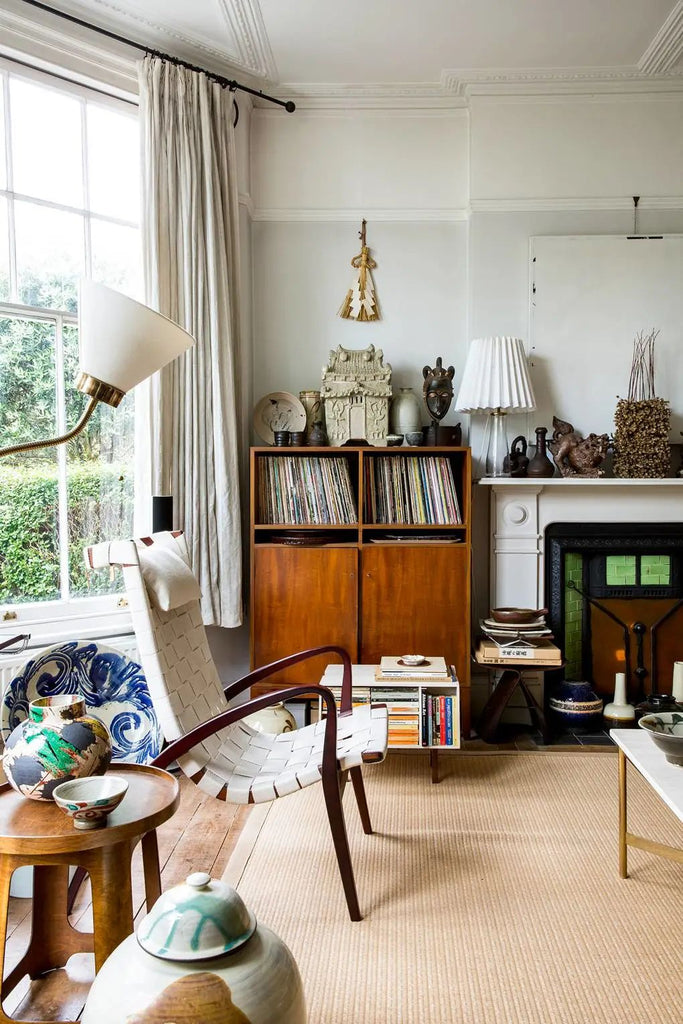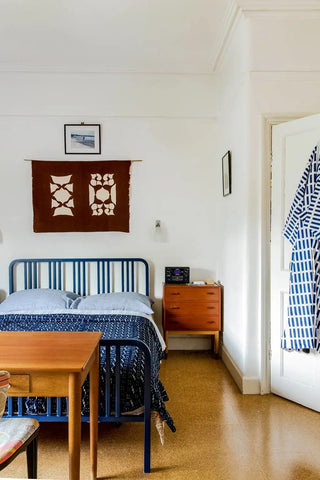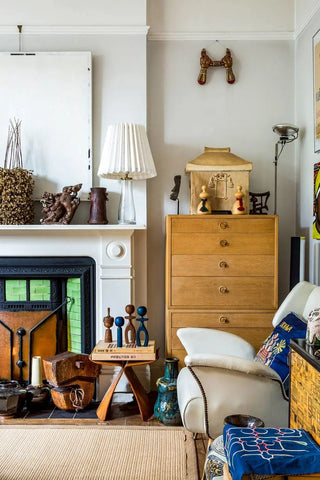 02 Manager of Reserve Home
Mallory and her boyfriend's Mid Century Modern Living Room
📍

New York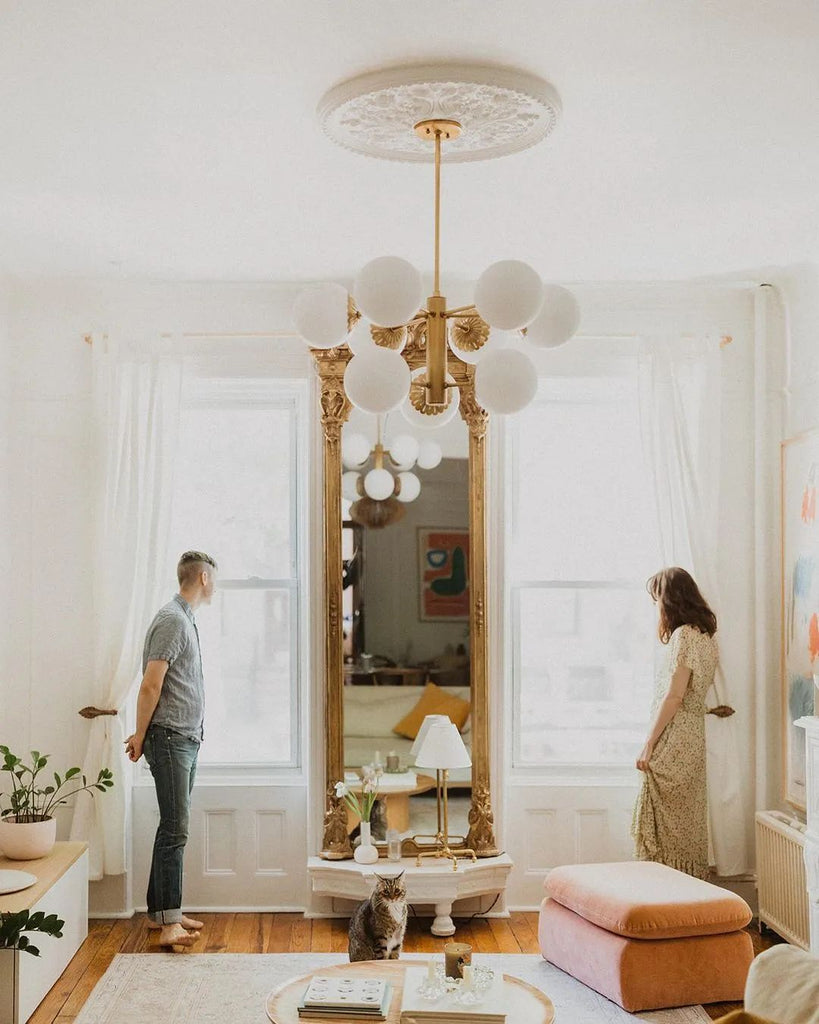 Experience French romance in Brooklyn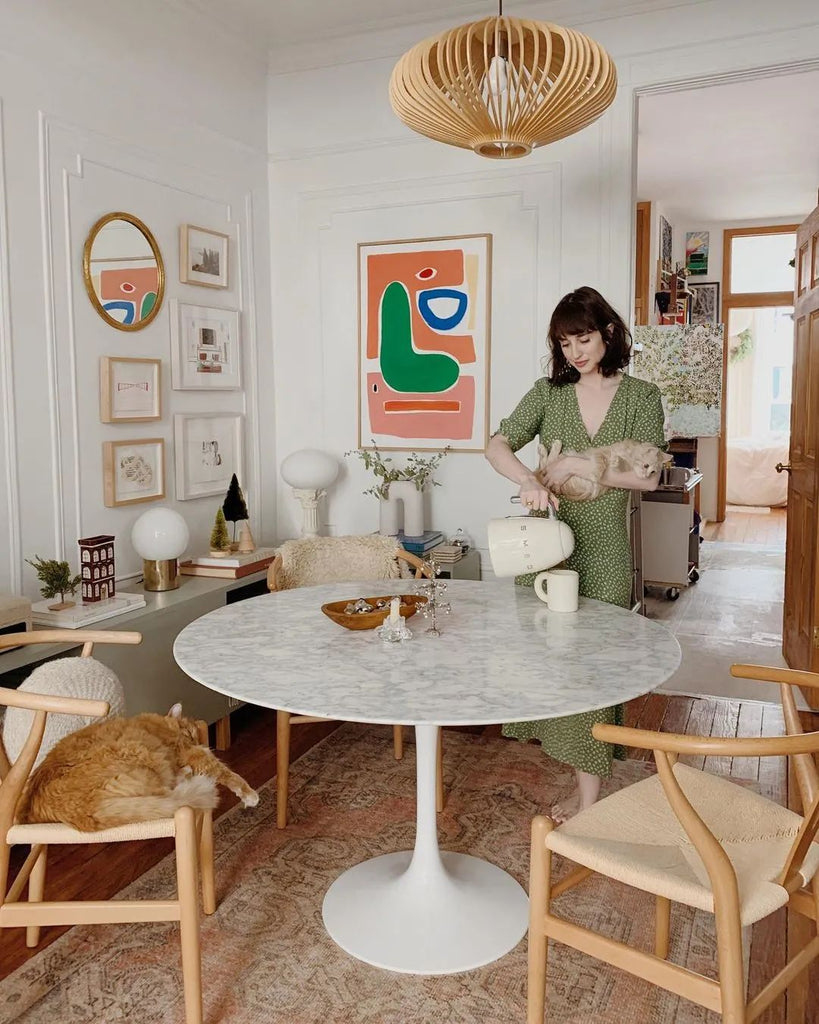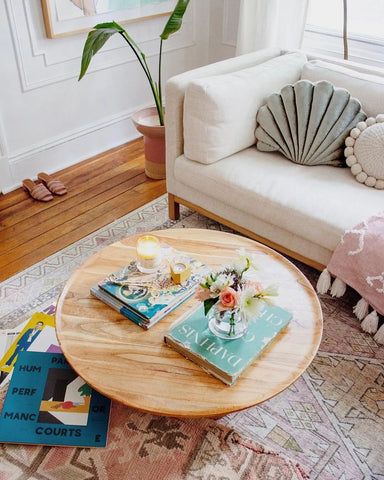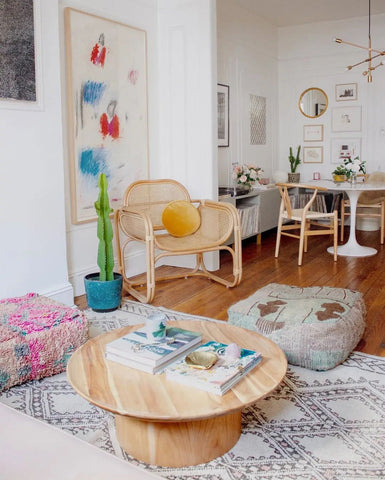 This French-style retro apartment in Brooklyn, New York is the home of reserve home manager Mallory and her boyfriend. Cream color is the main melody, matched with a variety of smart decorations, to interpret French laziness and romance to the extreme.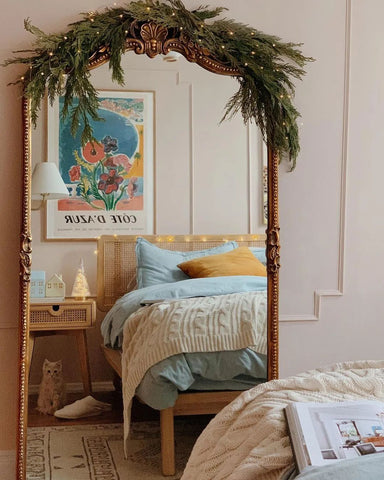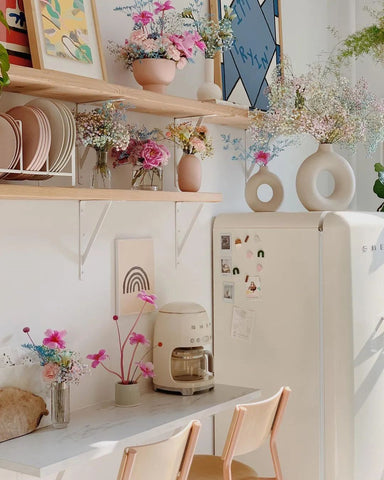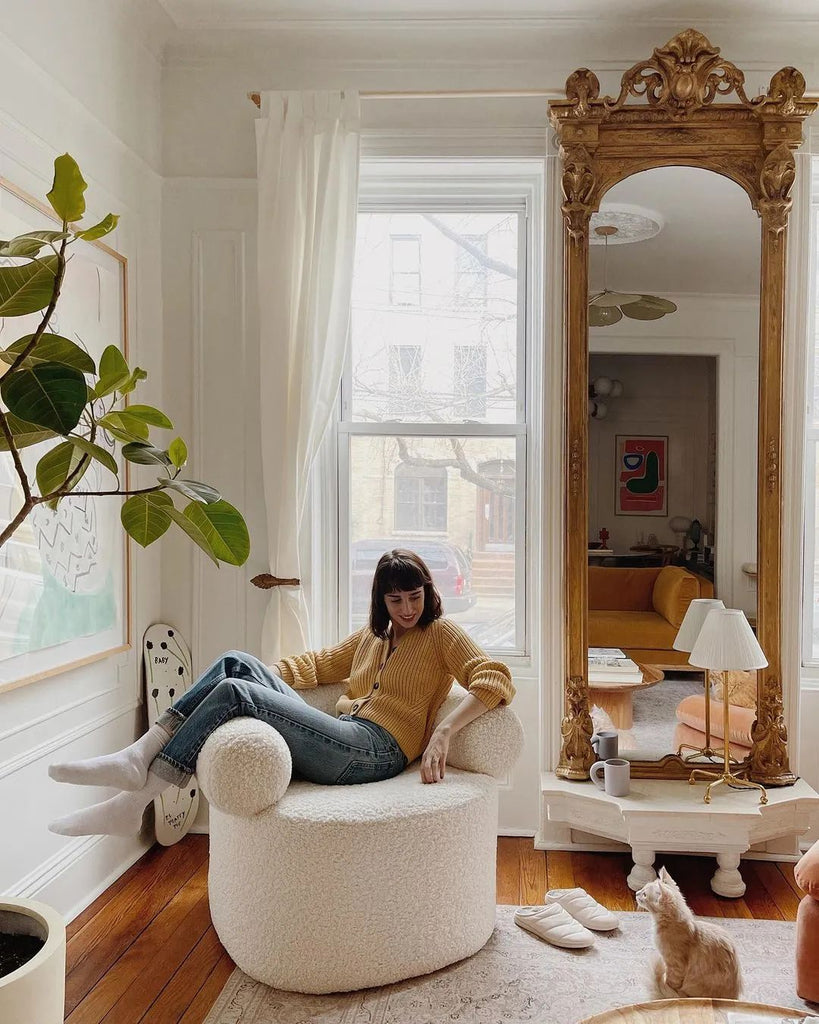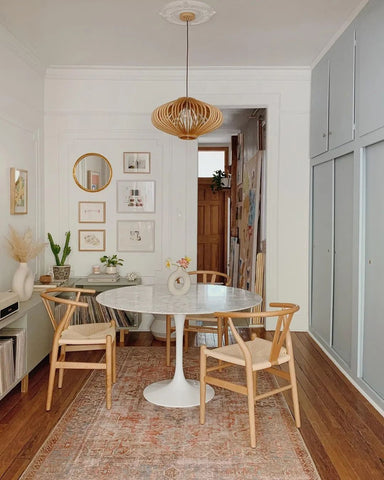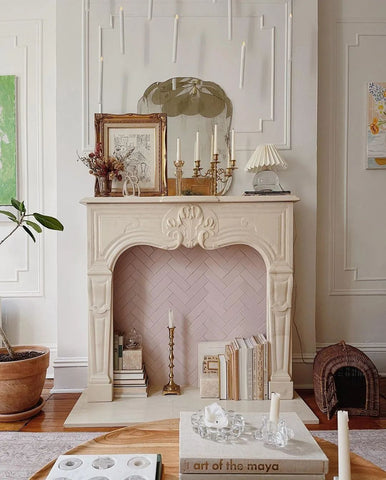 03 Photographer and graphic designer
Sean Fennessy & Jess Lillico's Mid Century Modern Living Room
📍

West Brunswick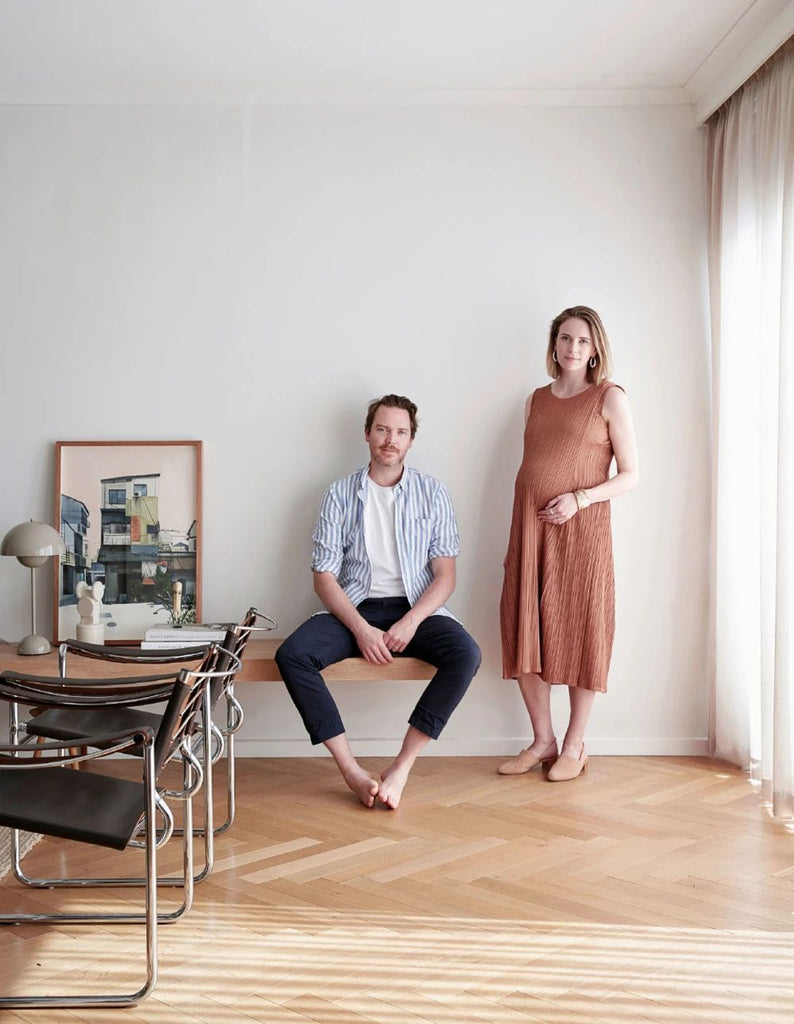 Home is the ideal combination of design and comfort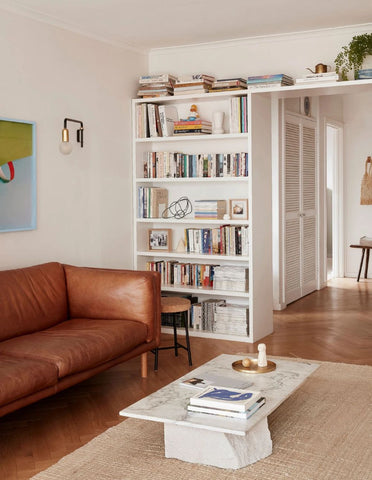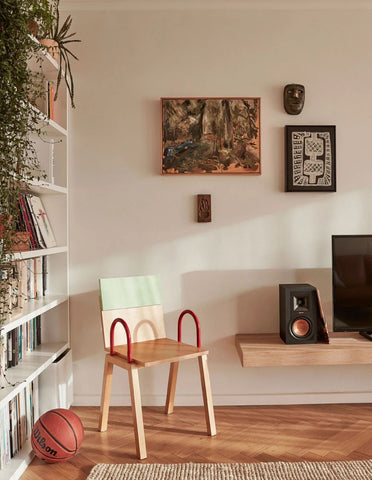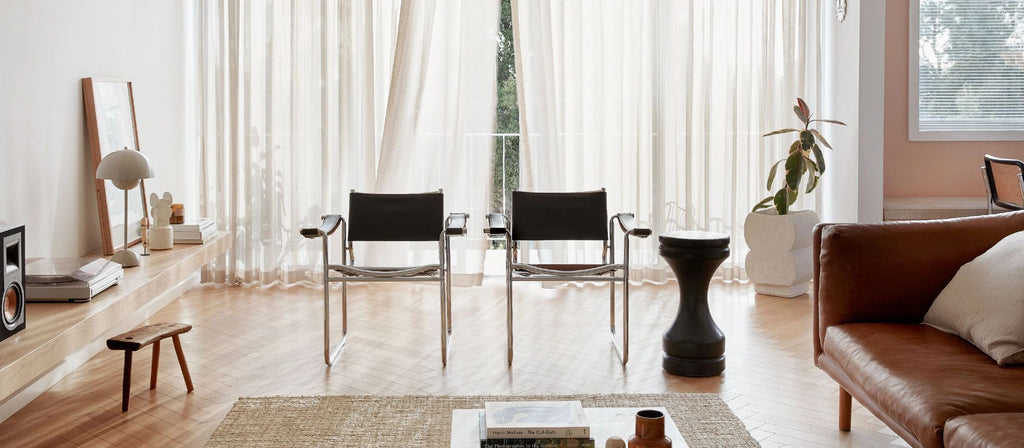 Sean and Jess's home is stylish while maintaining a down-to-earth livability. In their keen eyes, this apartment is an ideal combination of design and comfort. The husband and wife like the "afternoon sunshine" at home the most. When the soft sunlight floods on the benches under the windows, it is their most ideal breakfast place.
In the past five years, they have renovated and repainted the space. Sean explained that the red brick buildings of the late 1960s were suitable for their lifestyle: no need to mow the lawn, but there was enough opportunity to make the space feel like home. So they demolished the walls and introduced new lighting equipment to bring the apartment to life.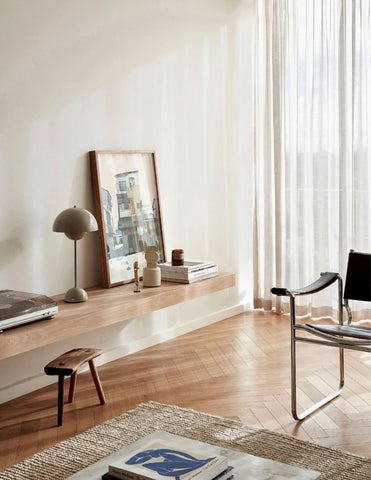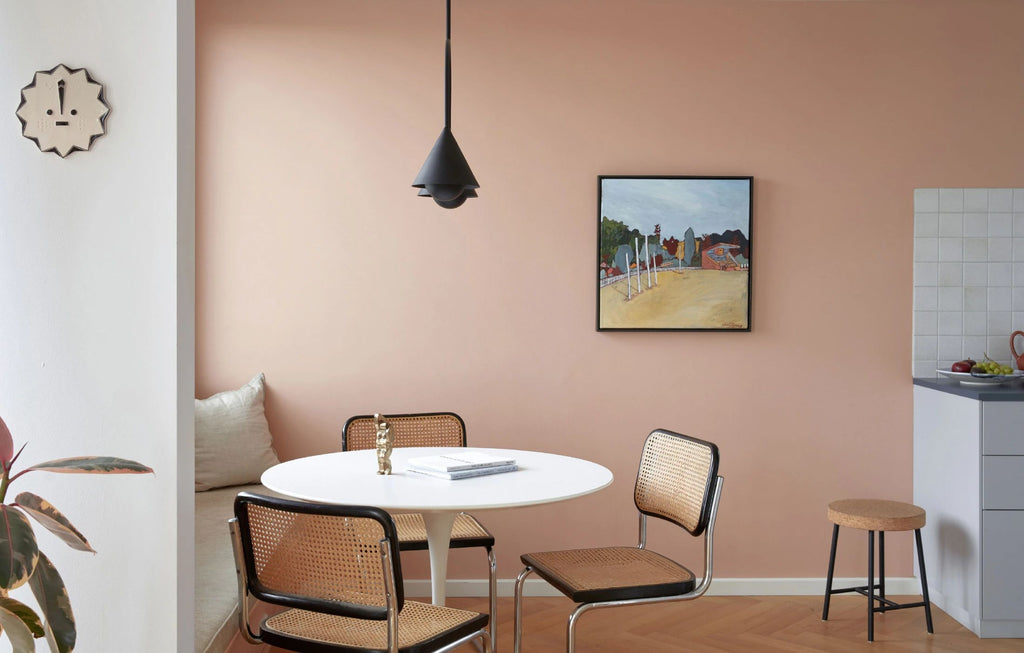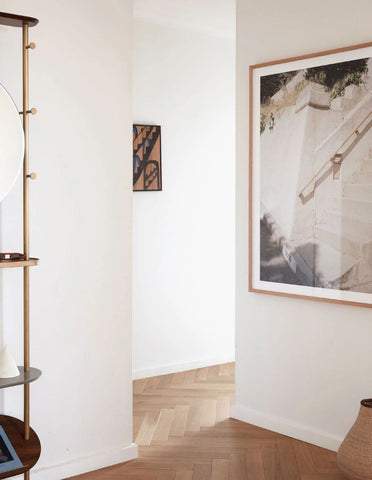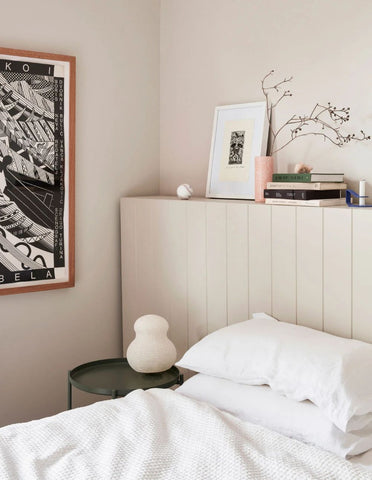 04 Photographer couple
Lucy Spartalis & Alastair Innes's Mid Century Modern Living Room
📍

Melbourne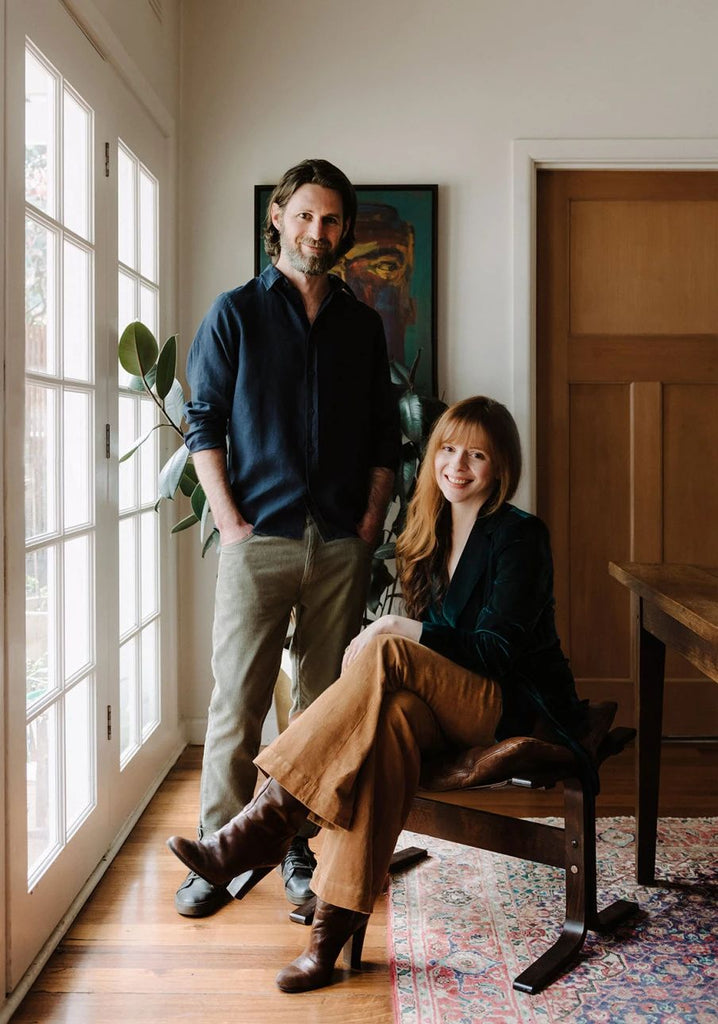 "Everything in the house can tell stories and bring us good memories."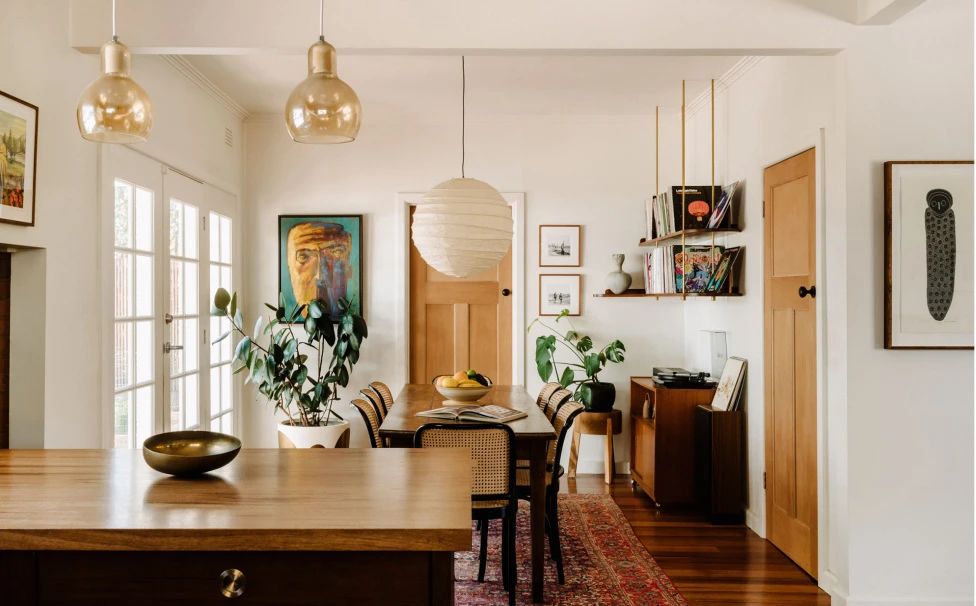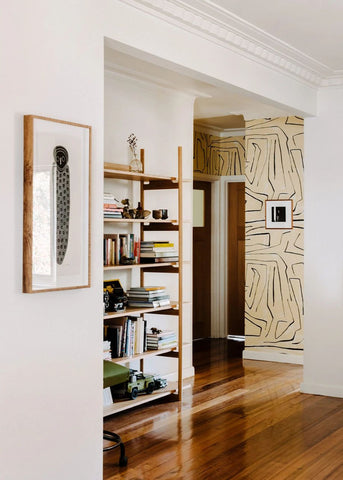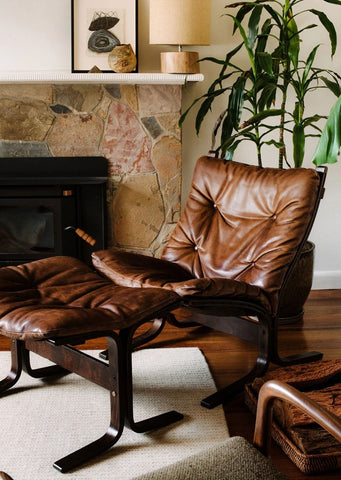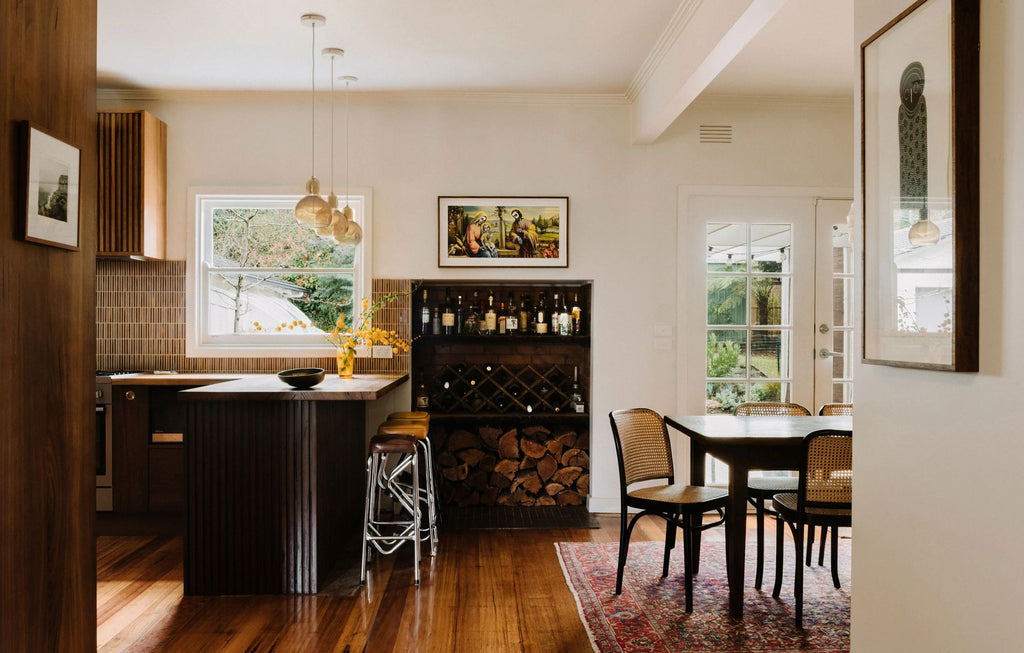 The living room of photographer couple Lucy Spartalis and Alastair Innes is a comfortable, textured space that exudes warmth and reflects their creative personality.
The bathroom is also painted in pale apricot color, and the corridors are covered with spectacular art wallpapers. At the same time, the couple replaced all hollow inner doors with sturdy mahogany doors, replaced most of the lamps, and installed a wood fireplace. It also filled the space with their personal treasures—art and collectibles. Lucy said: "Everything in the house is absolutely favorite. It has a history and can tell a story. It brings us beautiful memories." Having a space full of inspiration and treasures has a great influence on our mentality. "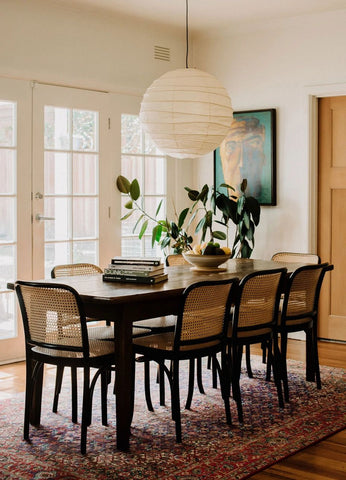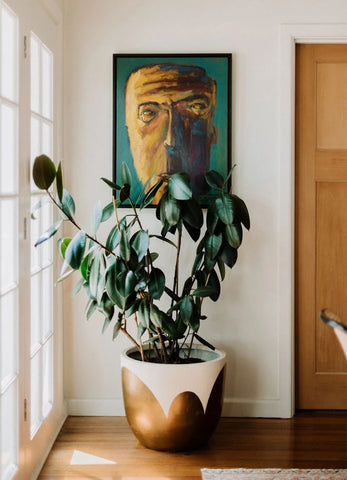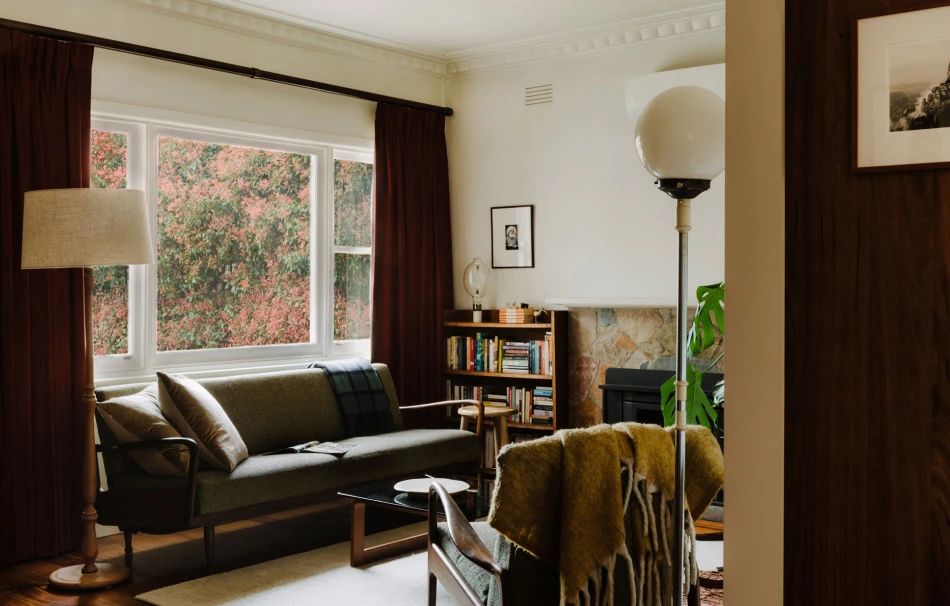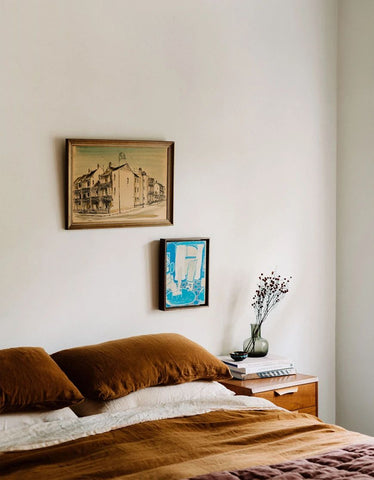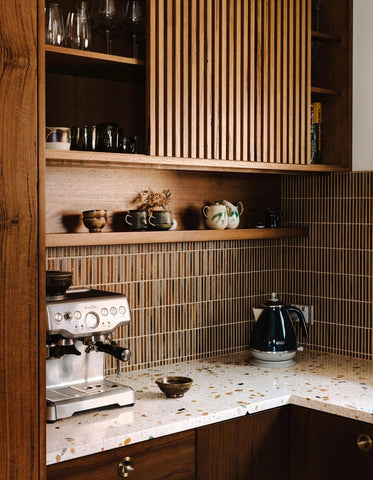 05 Founder of Frama
Fred Aartun & Johanne Aure's Mid Century Modern Living Room
📍

Copenhagen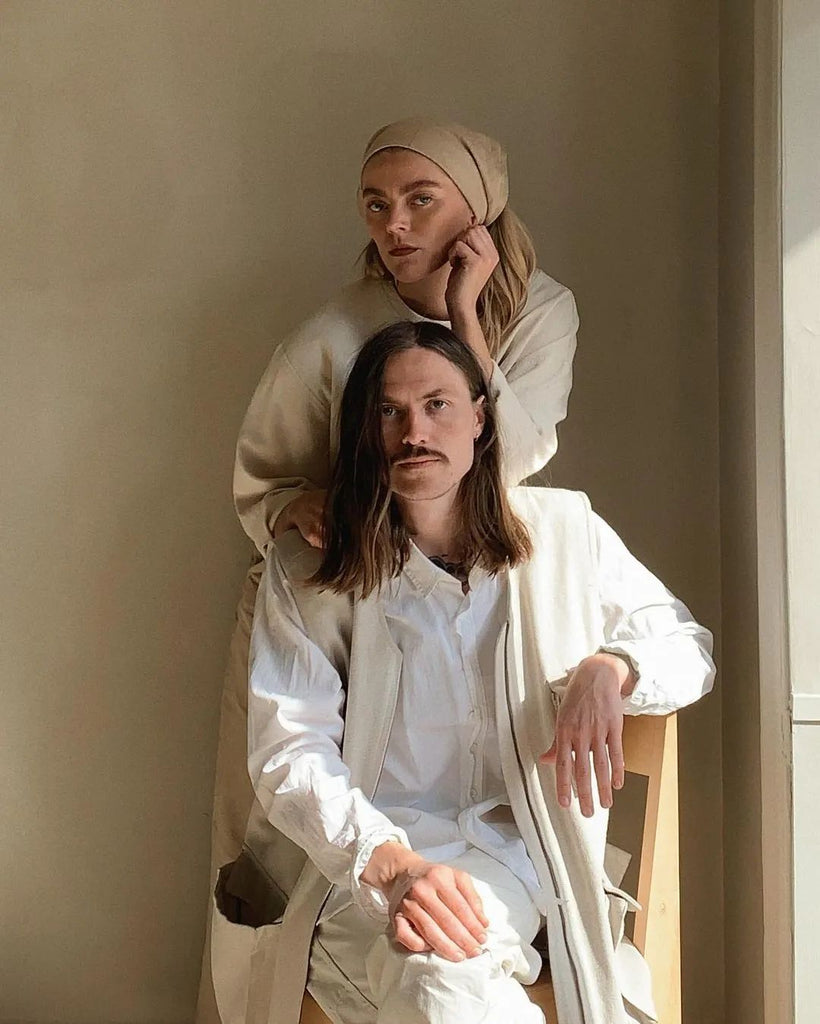 "As people grow, the house should grow too. Don't be afraid of scratches, stains or any small cracks on the floor. These are the parts that make the house unique."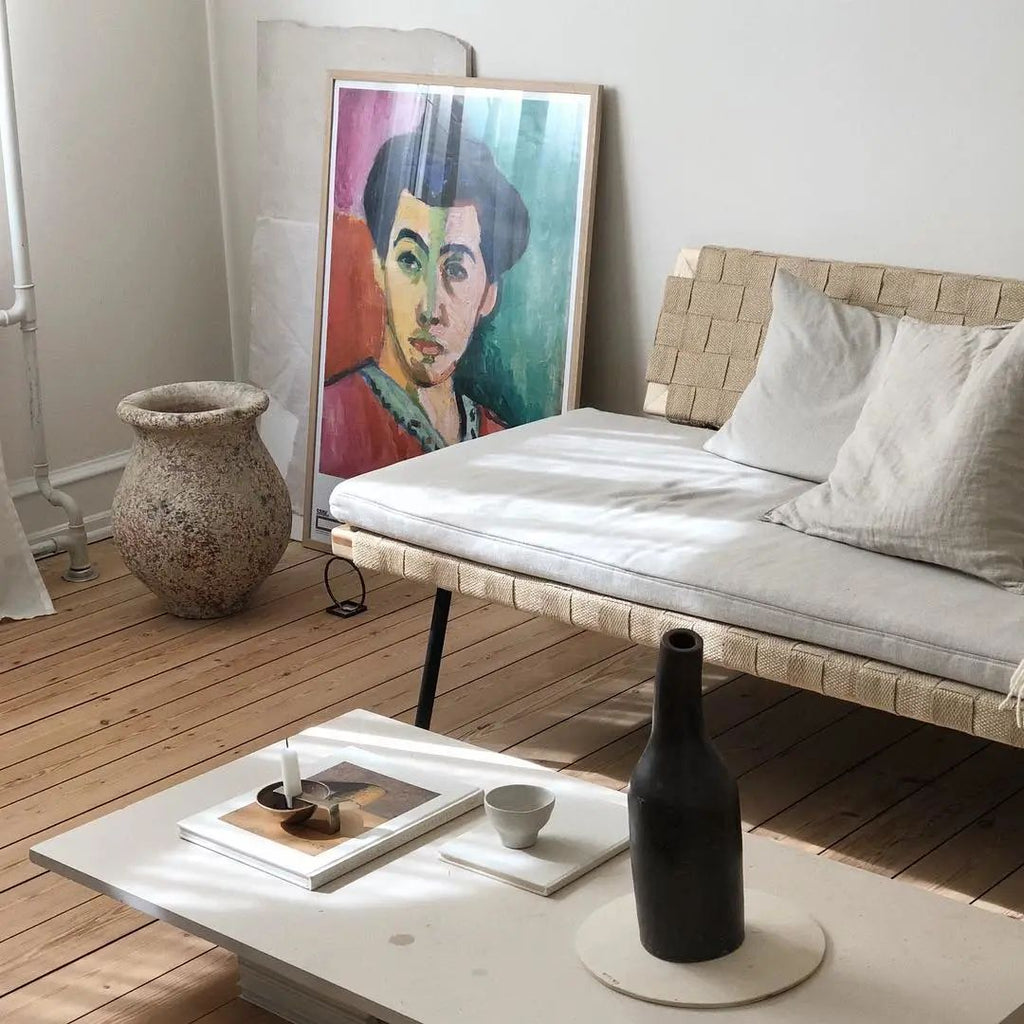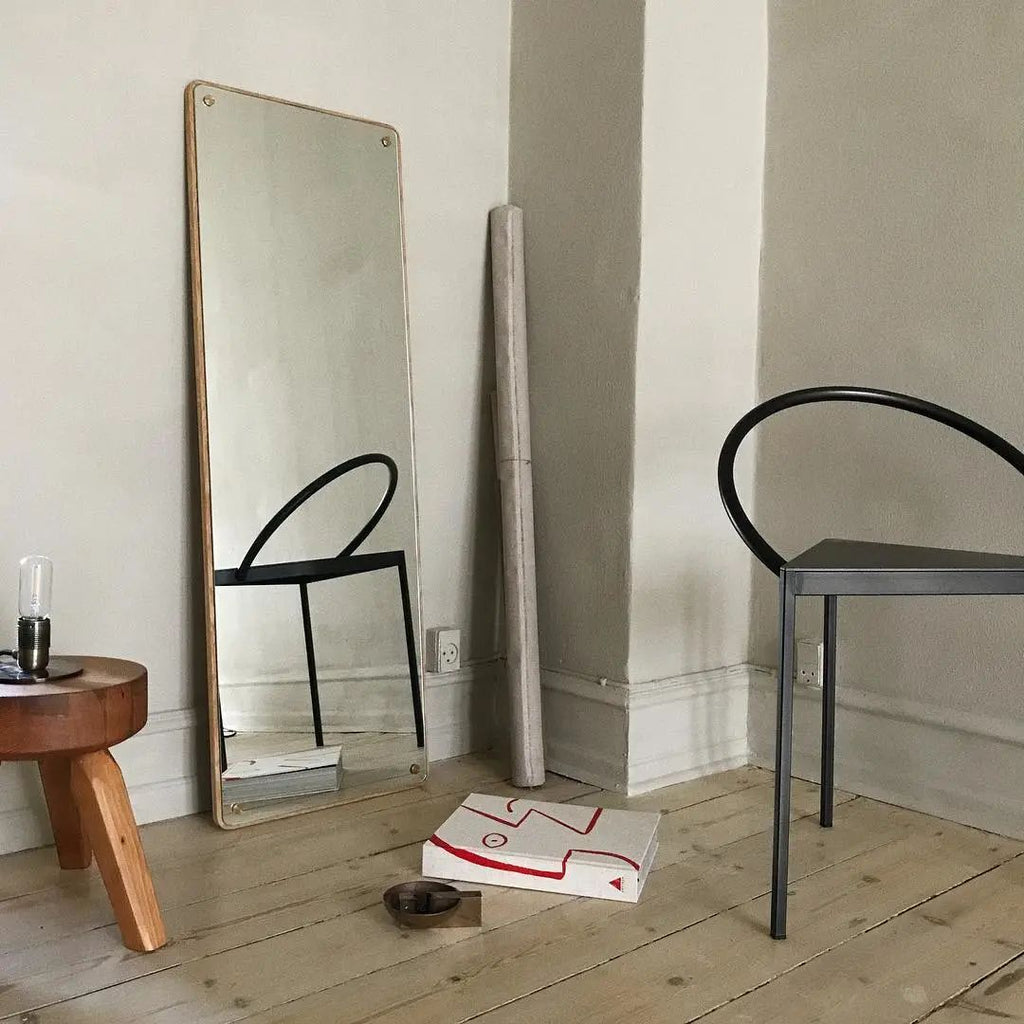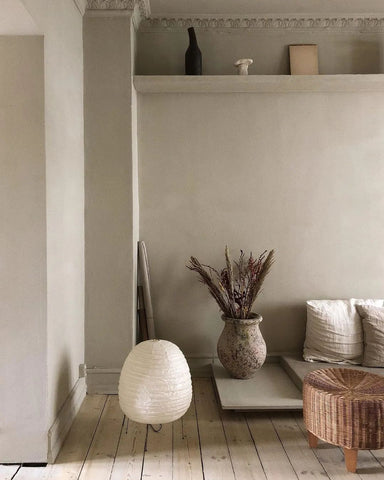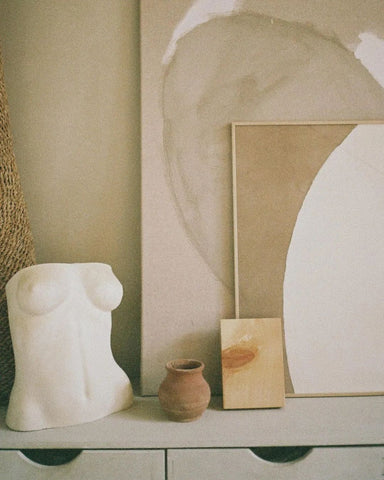 A glimpse into the mid century modern living room of Johanne Aurebekk and Fredrik Aartun, the creative duo of design brand Frama, will reveal their passion for natural materials and subtle colors.
The use of tactile and durable materials to surround the living room adds meaning not only in terms of aesthetics but also in terms of sustainability. Characterized by simple lines and organic forms, at the same time, the artwork in the home lights up the original slightly beige life. They believe, "As people grow, the house should grow. Don't be afraid of scratches, stains or any small cracks. These are the parts that make the living room different." For the two Norwegians living in Copenhagen , Home means relaxation. They plan their own homes in their own special ways and relax themselves in beauty.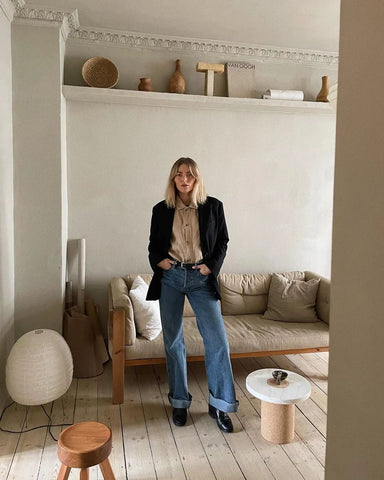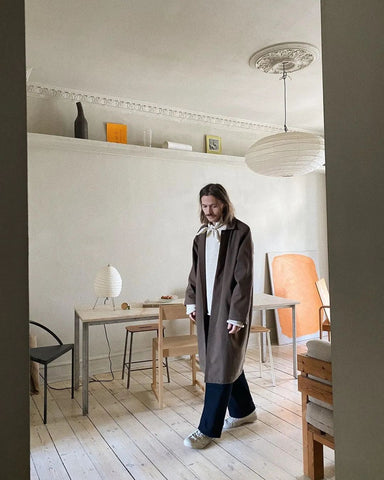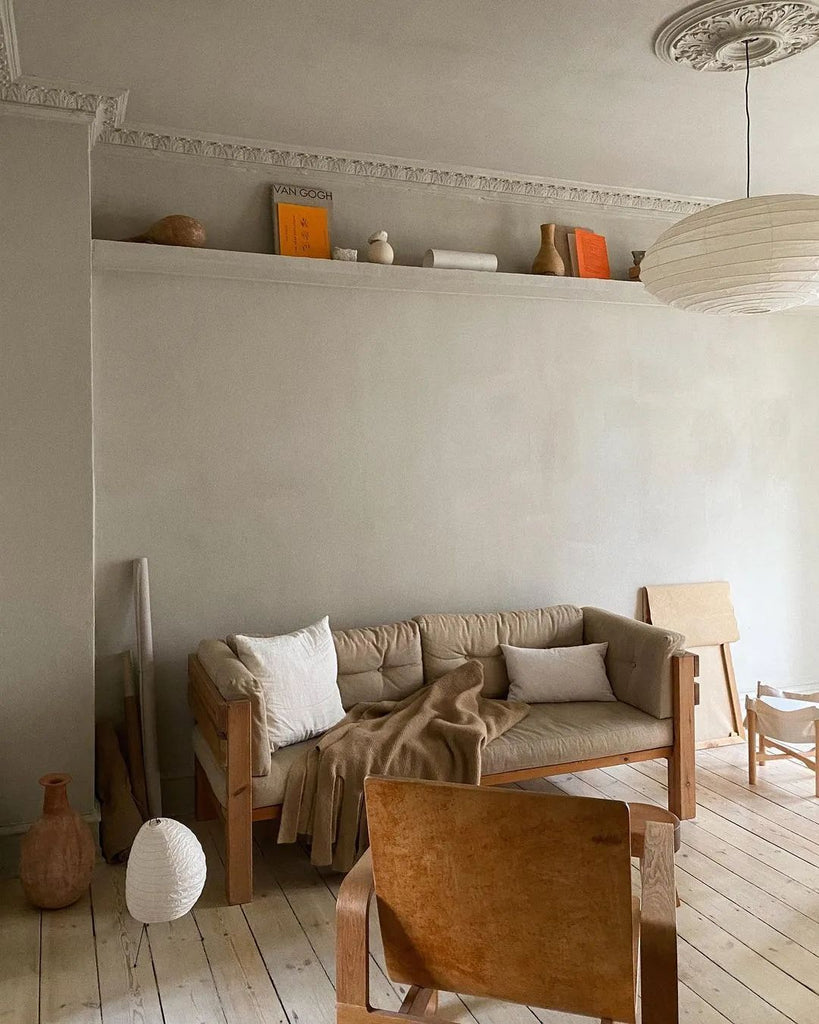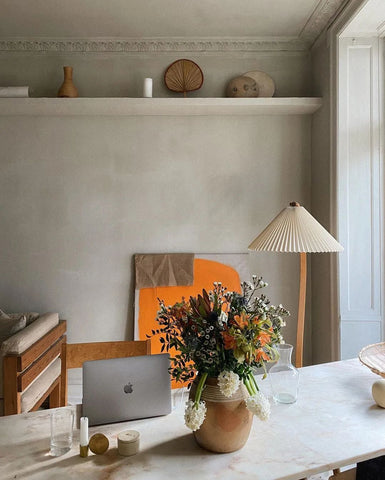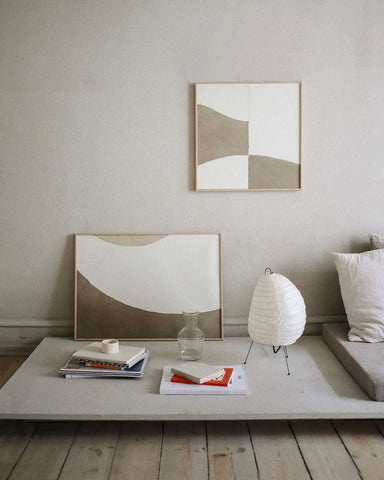 06 Artist couple
Katie and Jay's Mid Century Modern Living Room
📍

Brunswick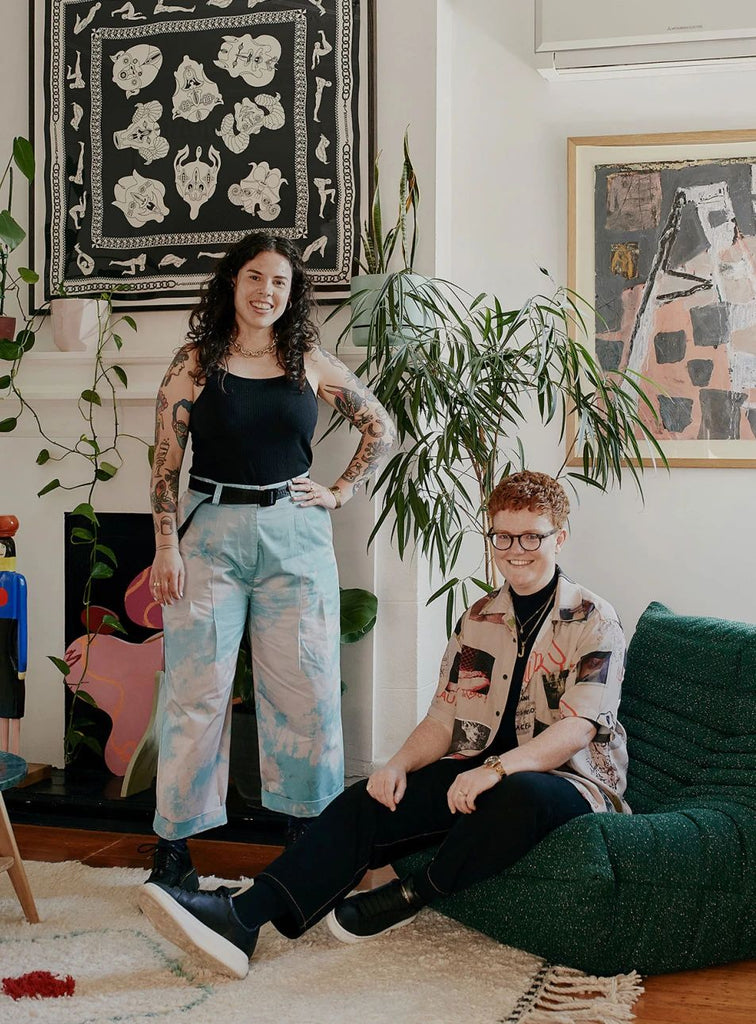 Use colorful artwork and characteristic furniture
And collectibles to fill the space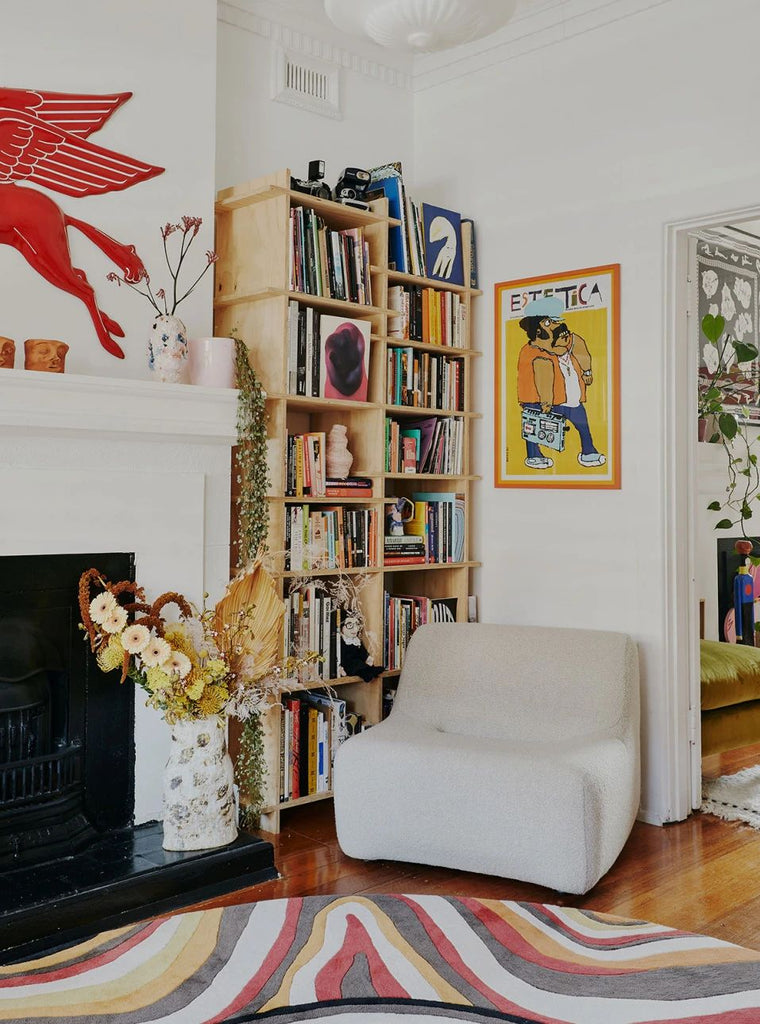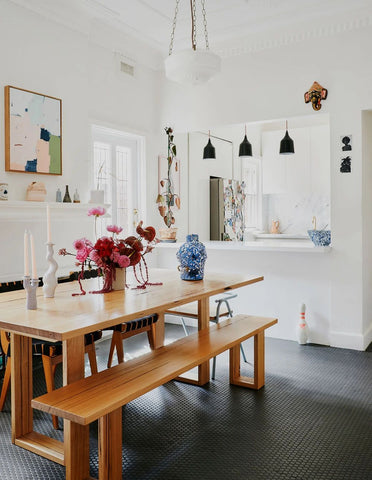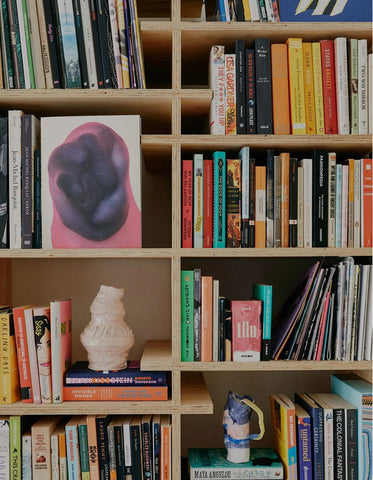 In Braunschweig, Germany, the artist couple Katie and Jay liked the characteristics of the time of the living room, so they made few changes to the overall structure during the renovation, but injected their own personal style. Keep the style by filling the space with colorful artwork, characteristic furniture and collectibles.
The extensive art collection is grouped according to the color of each room, forming a bold interior color palette that will continue to evolve as it passes through the house. Jay said: "Katie is a minimalist and loves color, so we left the walls blank so that the artwork, brightly colored furniture and ceramics can serve as decorations." Most of the paintings are by Katie in the sunbathing shed at home. Produced, including portraits of her and Jay in the dining room.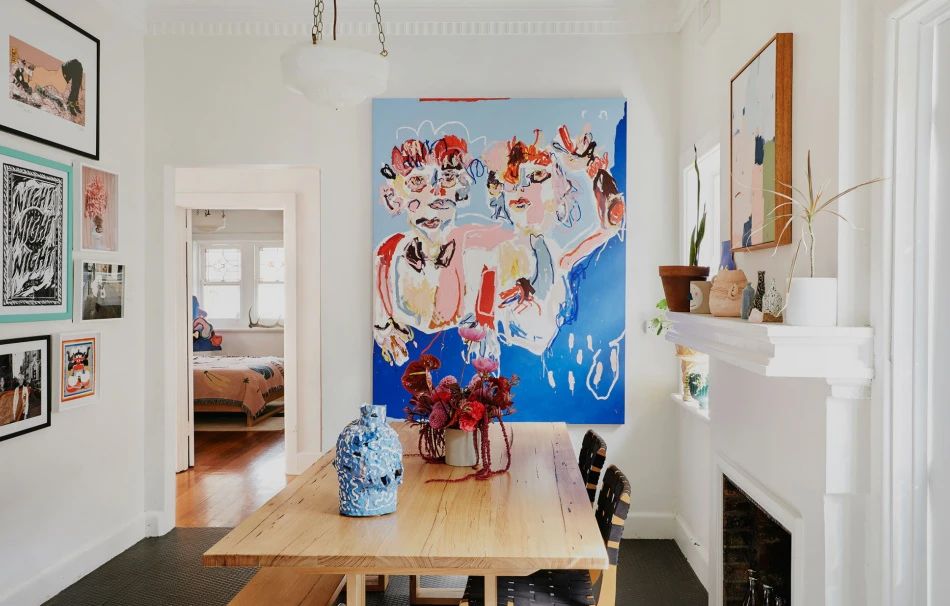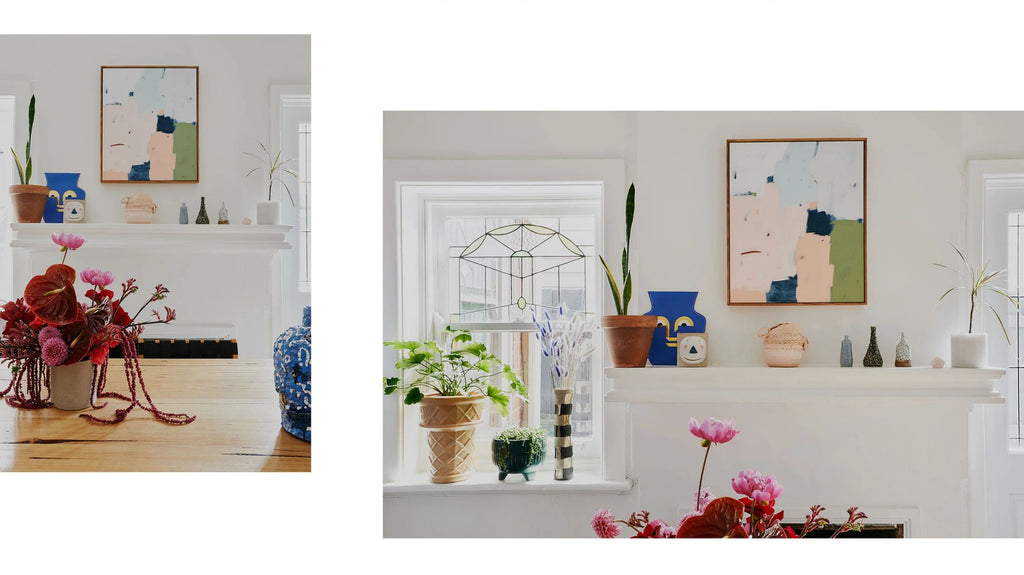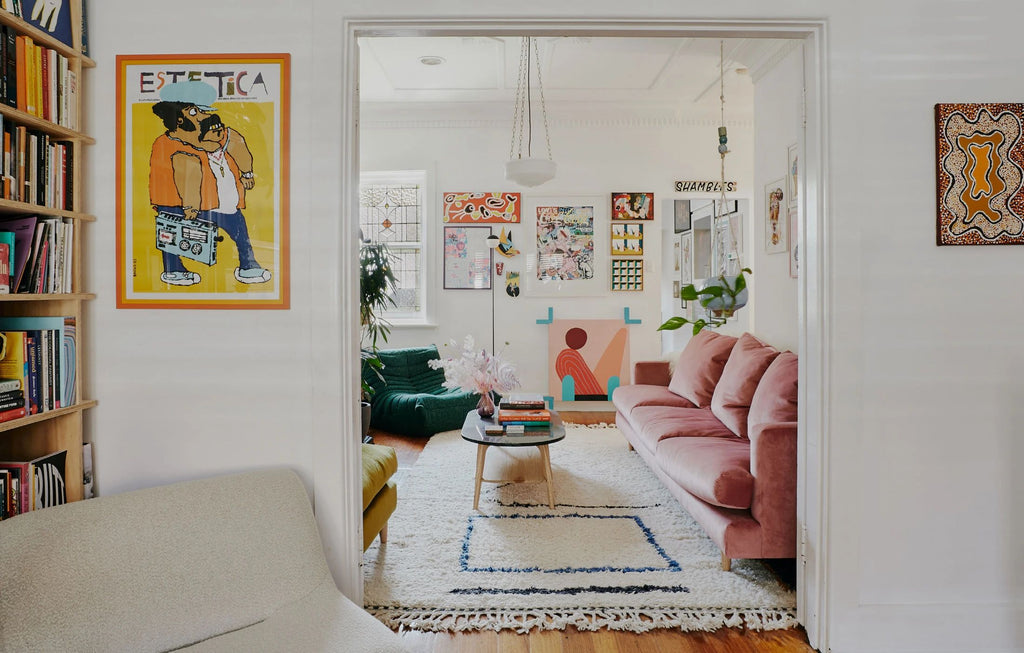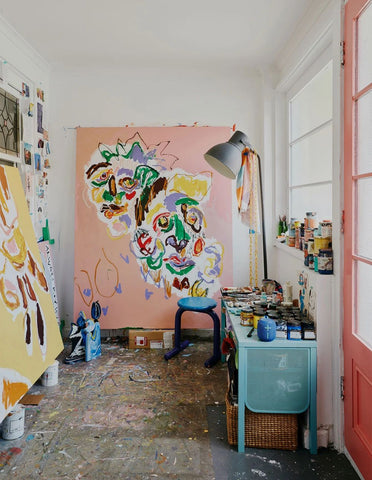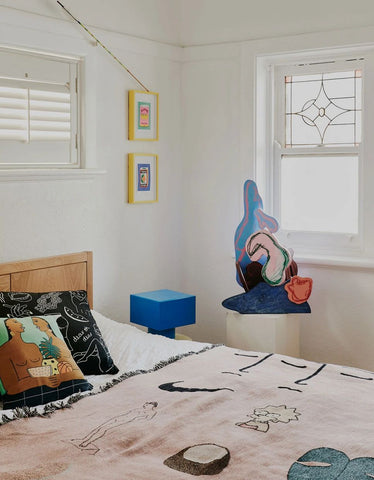 07 Art collector
Nick Edwards & Amanda Hall's Mid Century Modern Living Room
📍

Melbourne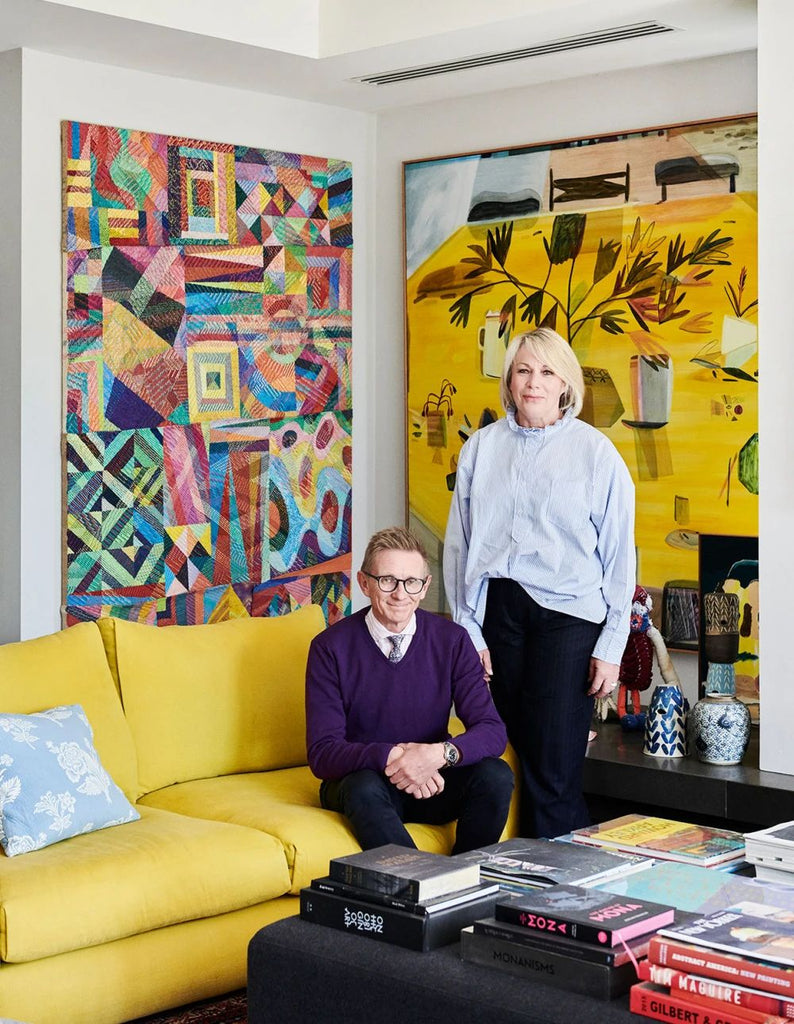 Build an ingenious way of life with color and art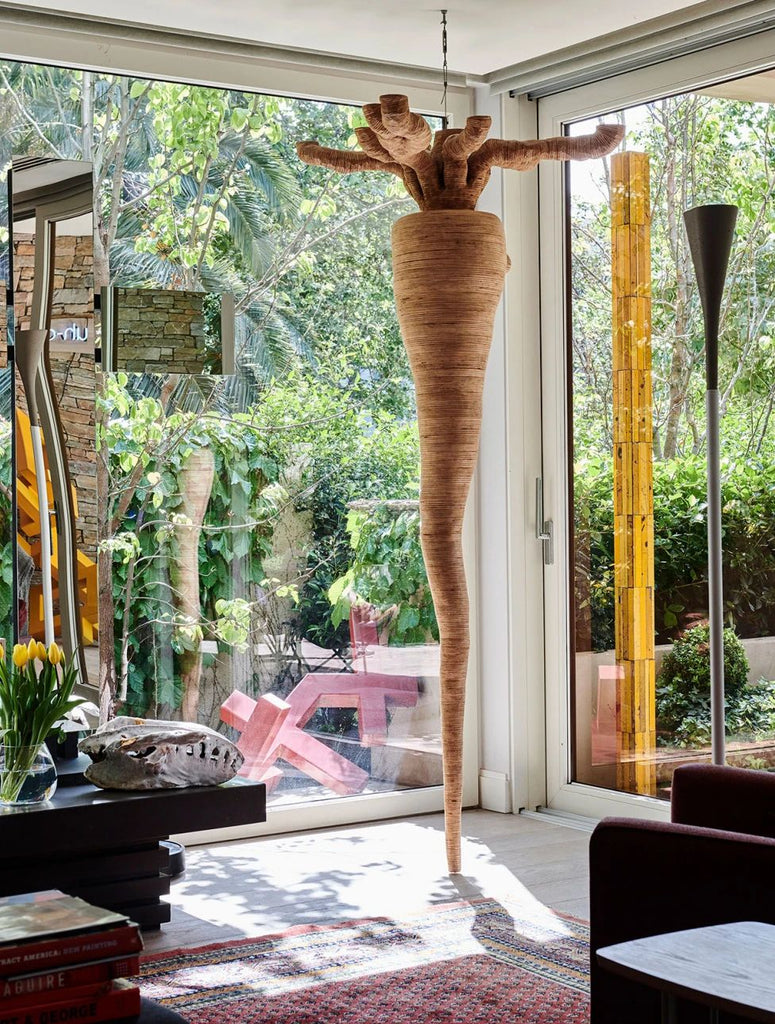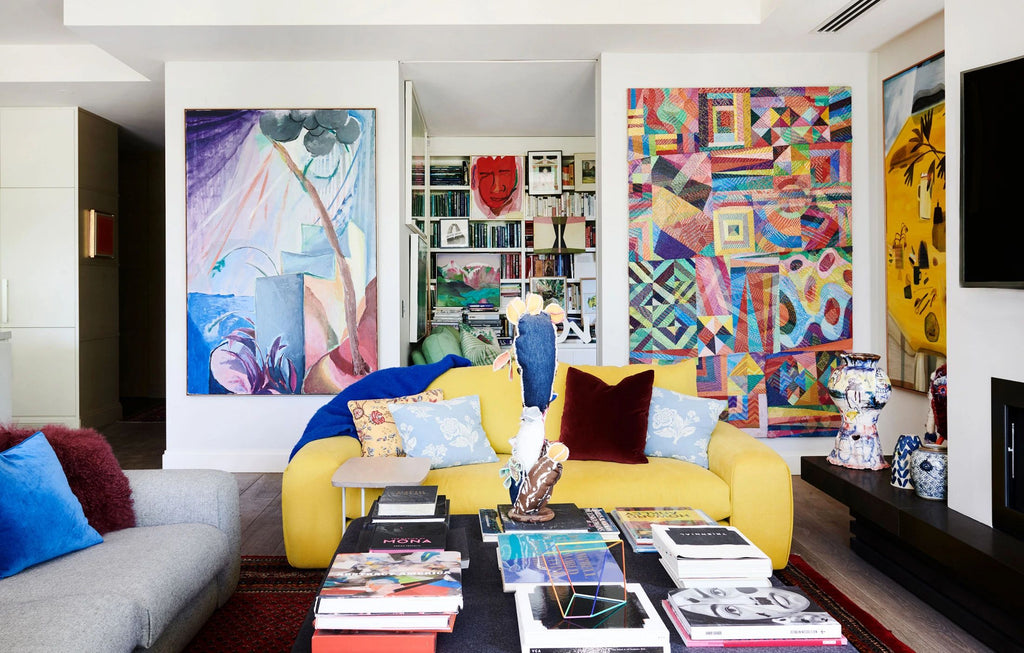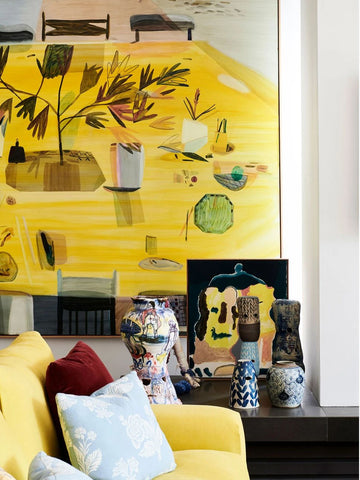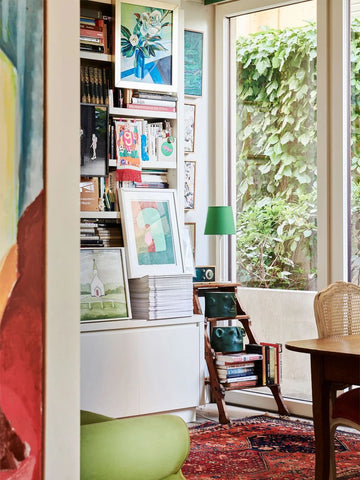 In the Melbourne apartment of Nick Edwards and Amanda Hall, the couple's Melbourne apartment is full of vibrant paintings, ceramics and sculptures, and almost no surface is blank.
The hanging turnip artwork made by Benjamin Armstrong truly reflects their fun and cuteness. Amanda said: "The display of art at home is like a huge jigsaw puzzle for her."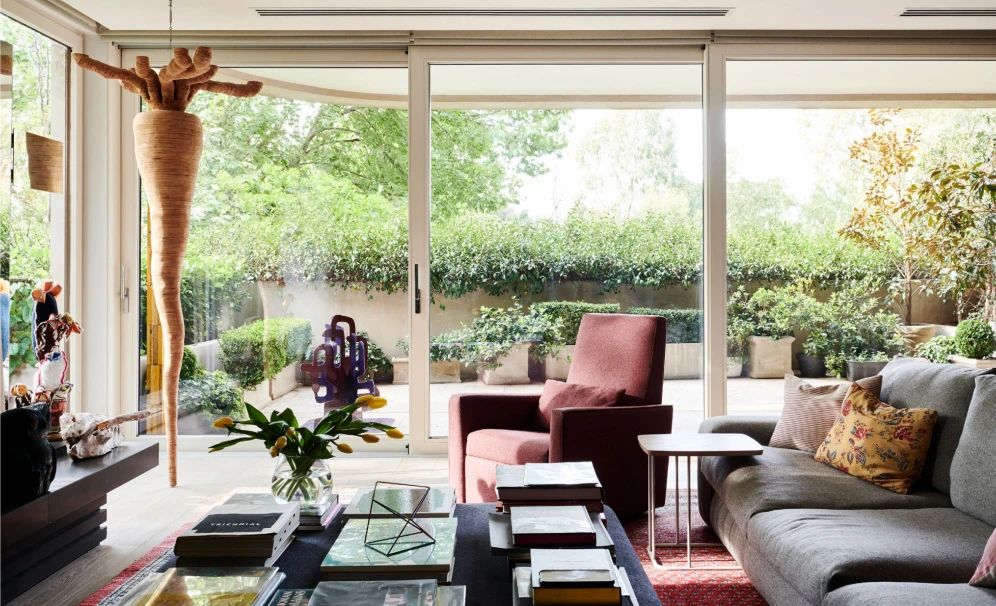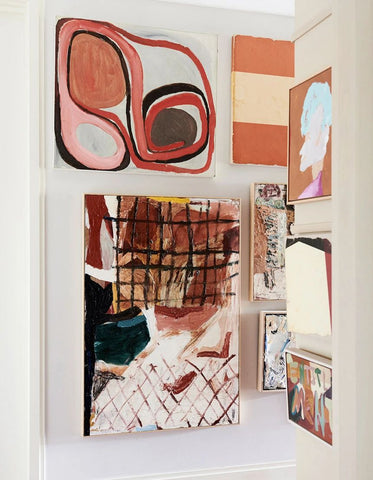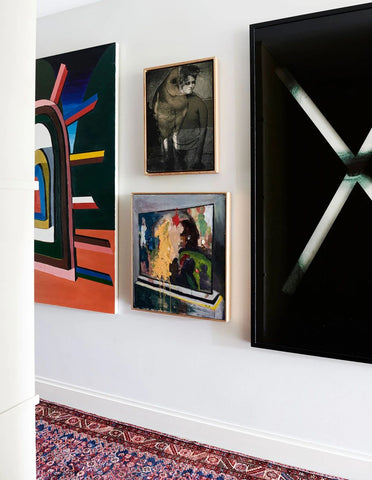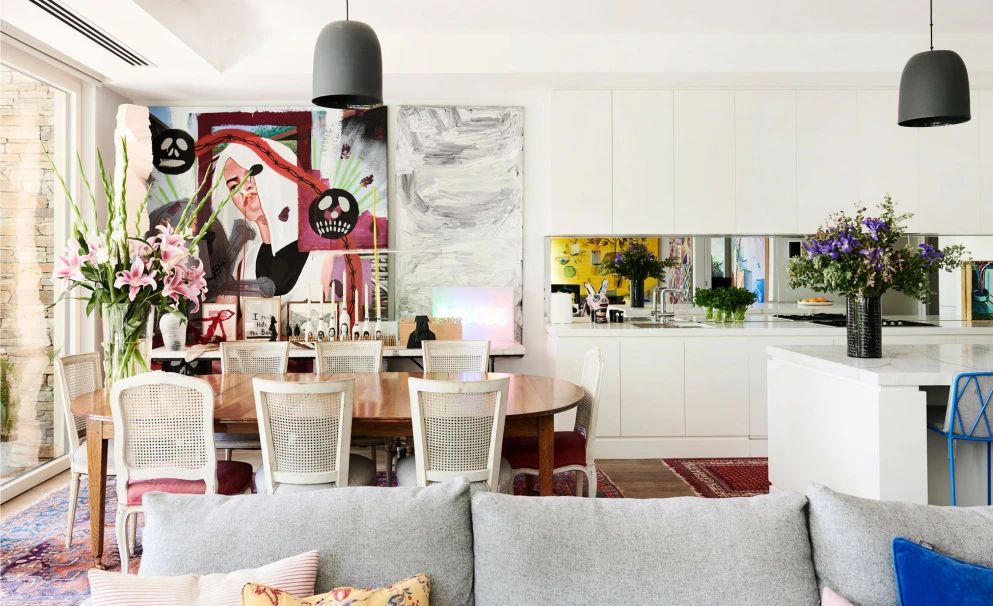 08 Art and design lovers
Eddy Opmanis & Eryca Green's Mid Century Modern Living Room
📍

Melbourne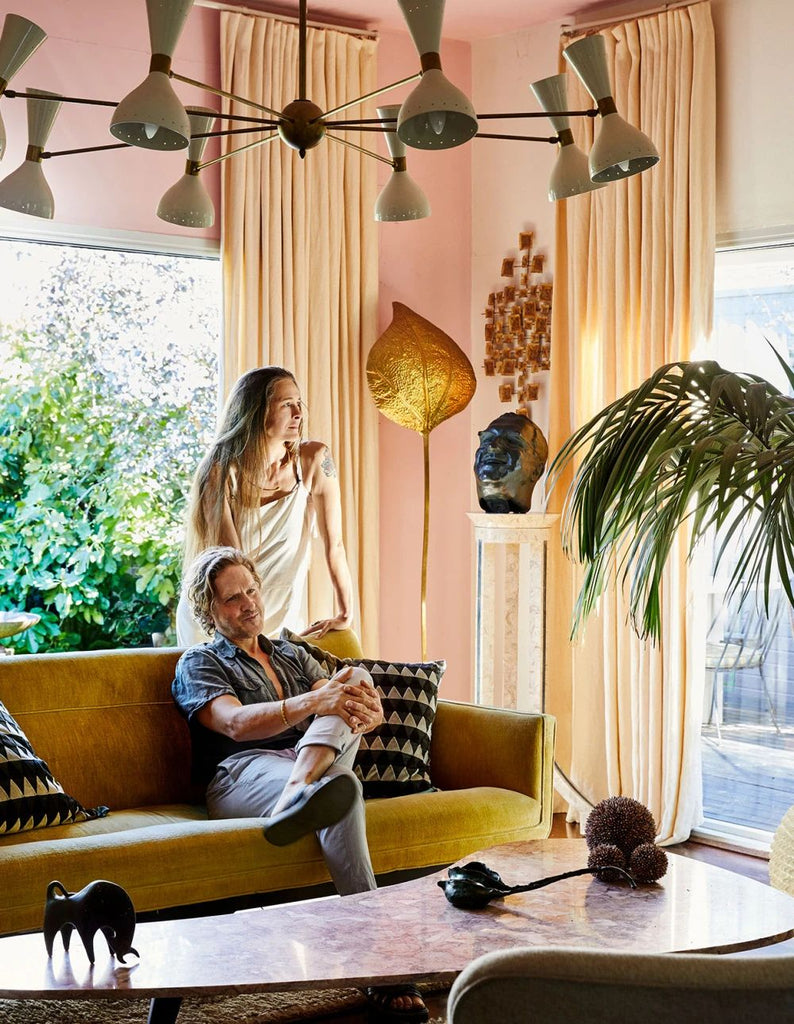 Home is beautiful in contrast to minimalist style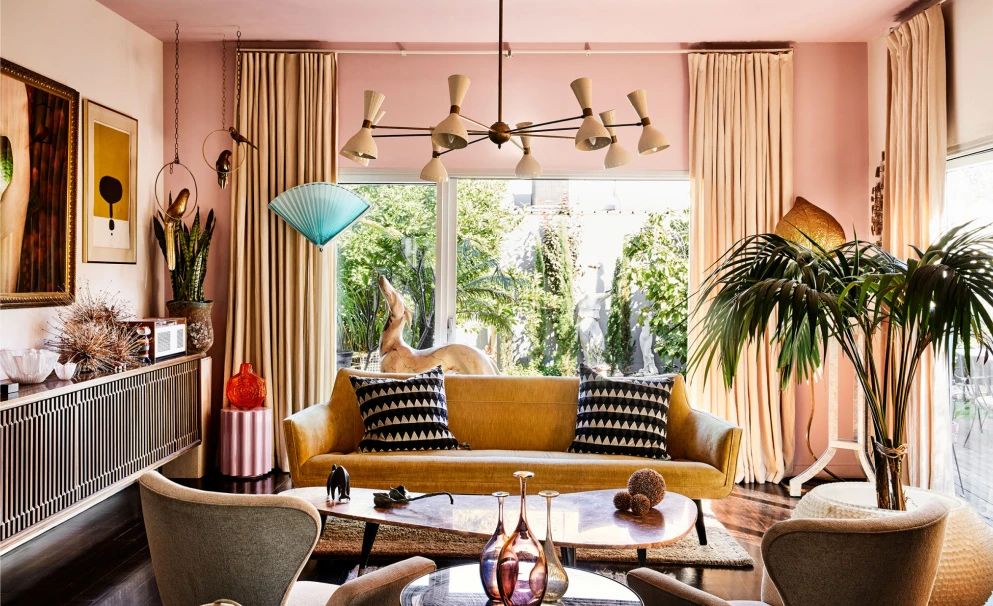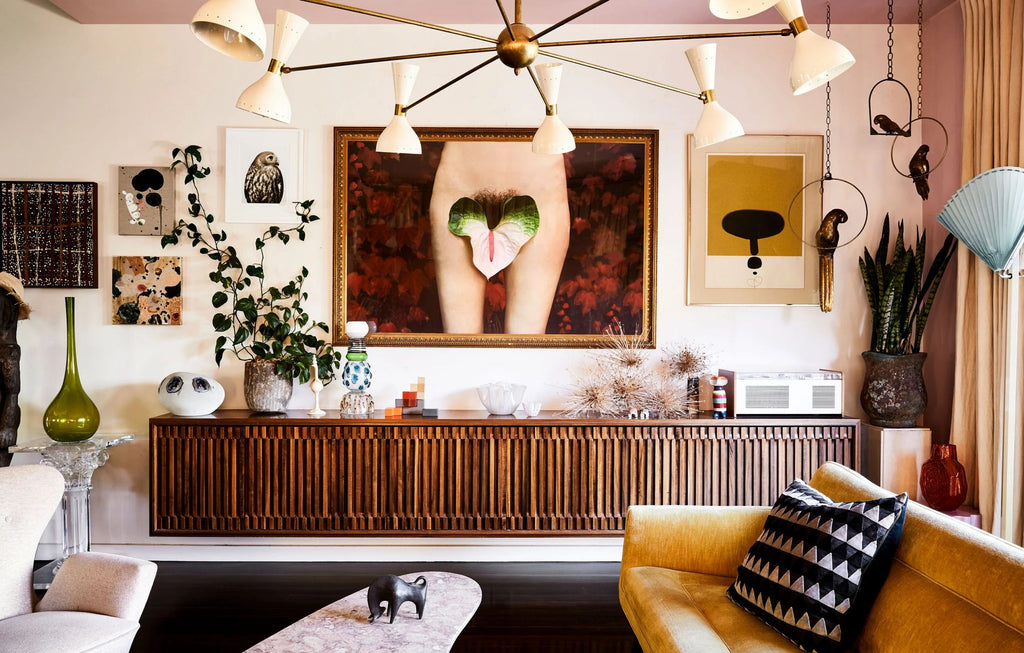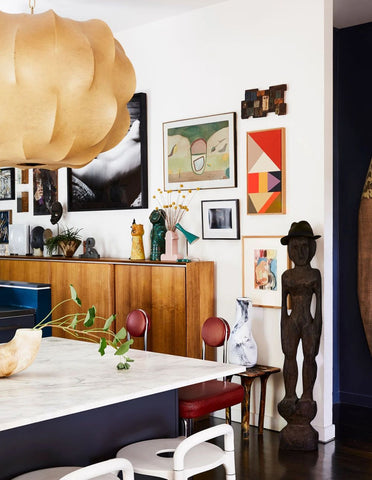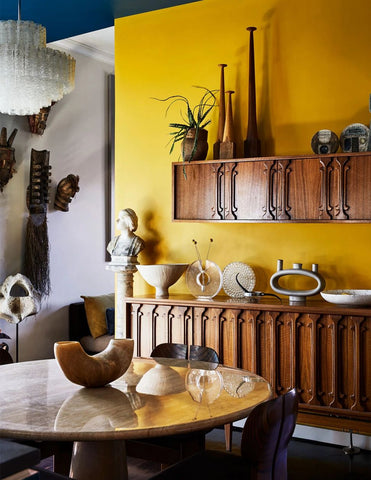 Eddy Opmanis and Eryca Green, the living room of two art and design enthusiasts in Melbourne, is a very creative and visually impactful space. The couple has been constantly hunting for treasures, looking for unique household items and furniture, which can be reflected in every corner of their Brunswick home.
It can be seen from the pink living room walls, blue-green velvet curtains and mustard dining space that bold colors are one of the iconic features of the living room.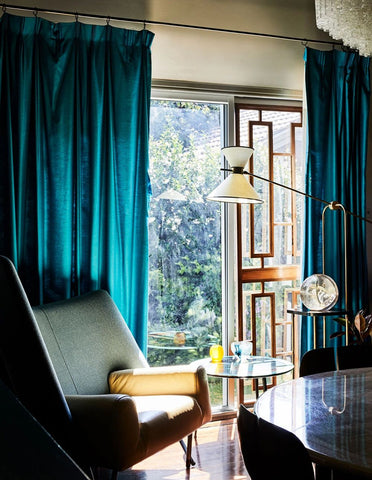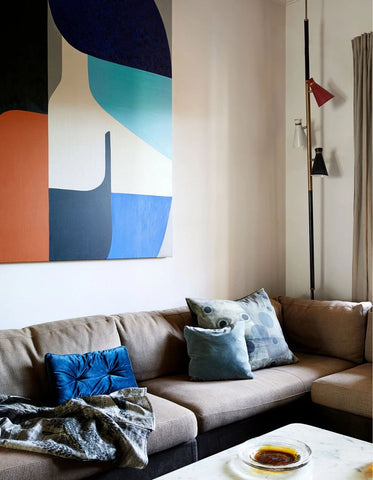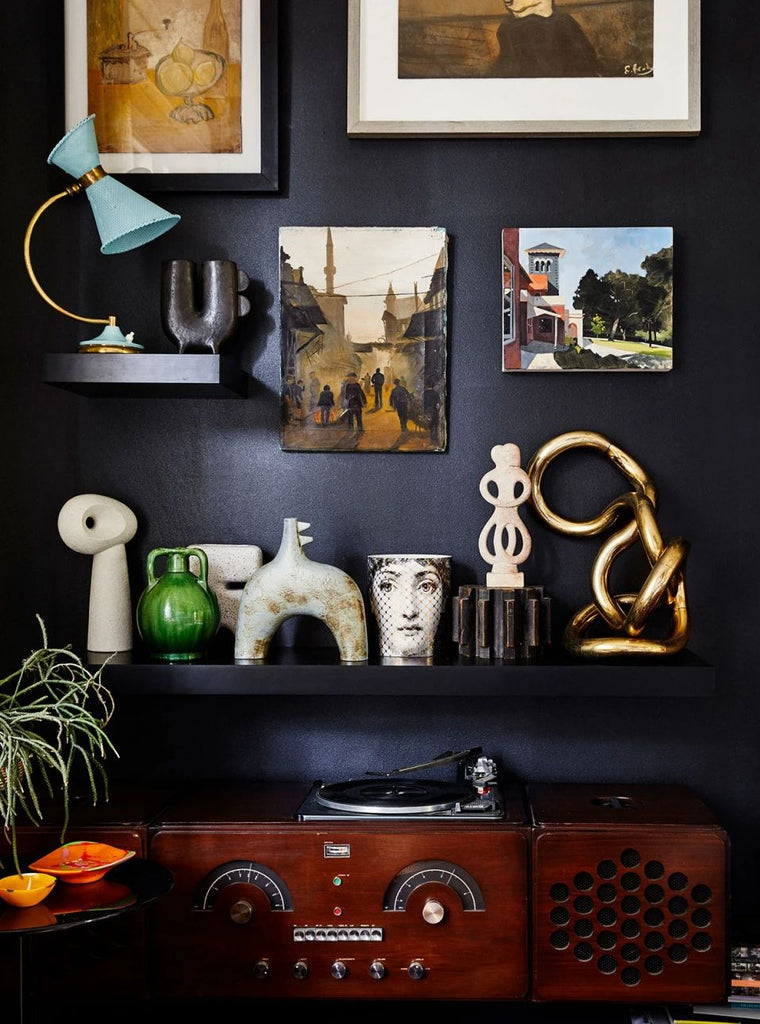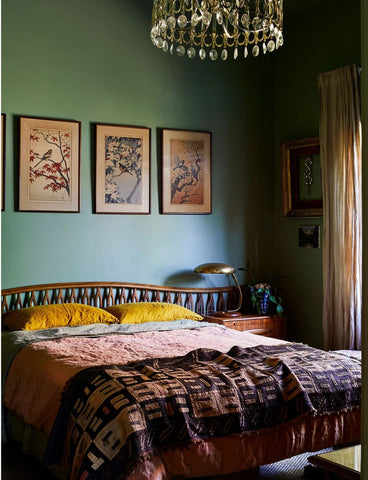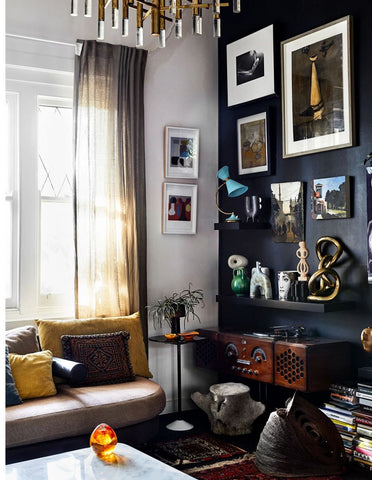 09 Architect/Interior Designer Couple
Jesse Bennett & Anne-Marie Campagnolo's Mid Century Modern Living Room
📍

Queensland, Australia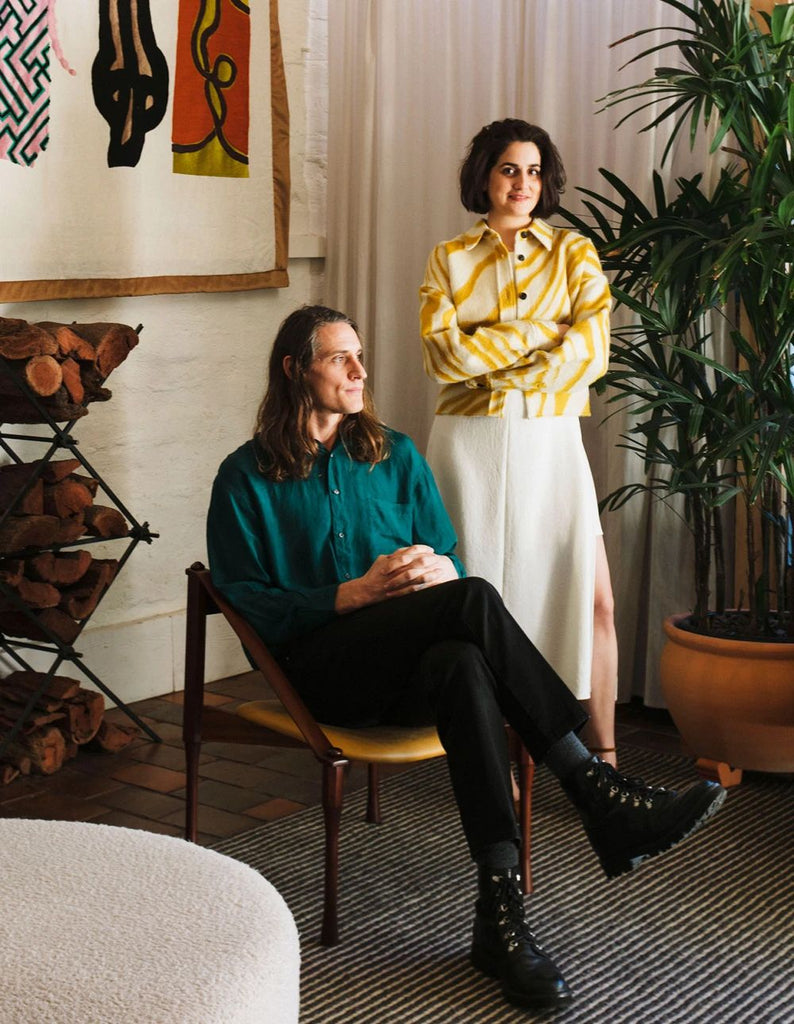 The design of the living room is inspired by music, color, astrology, punk, philosophy and emotion.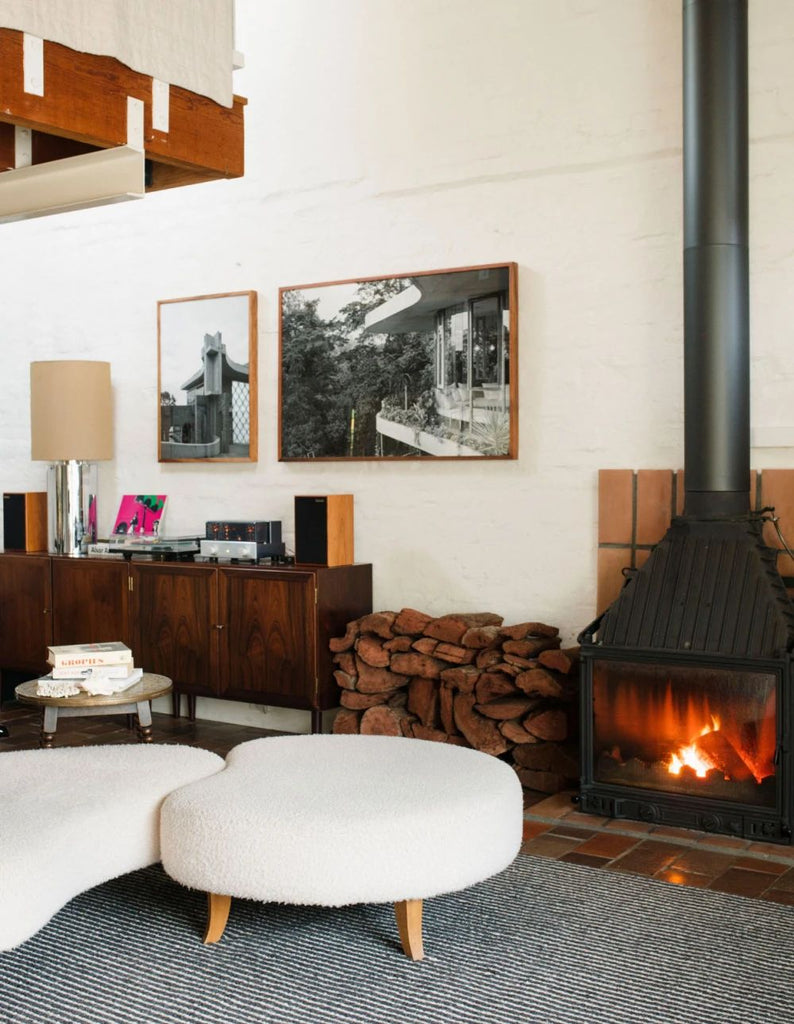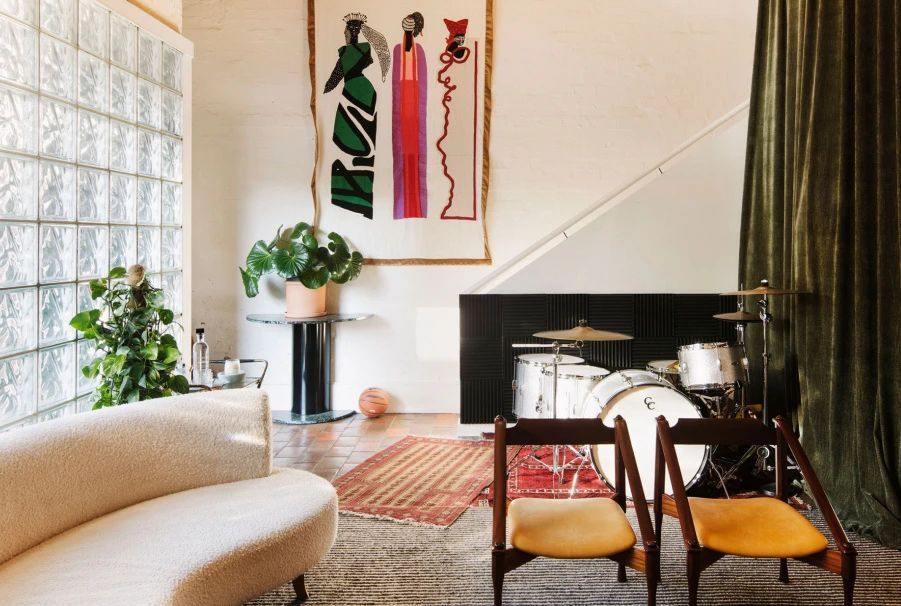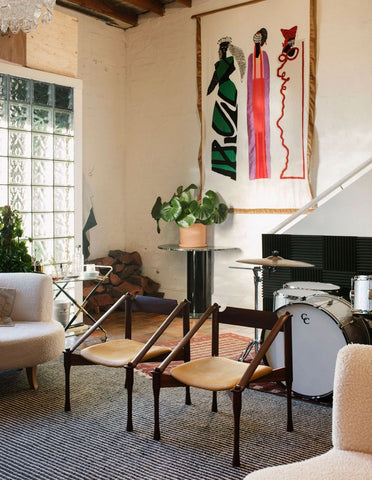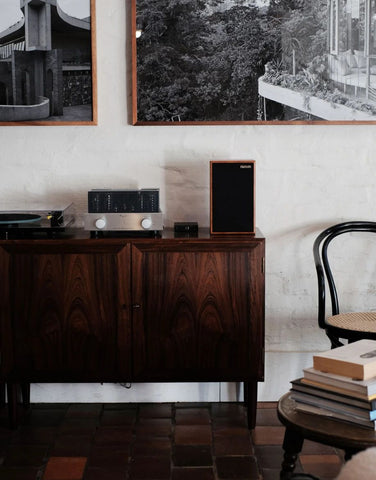 Their home/studio space is located in Fitzroy, an old stable brick building from the Victorian era. It was converted into an art studio by the famous Fitzroy lithographer, so it has a lot of lovely natural light. In interior design, they are committed to decorating the space with artworks, books and music. In life, they also accept and appreciate each other's strengths and differences.
The design inspiration for home comes from the music, colors, fabrics, philosophy, senses, musical instruments, emotions, astrology, exquisite jewelry, punk, history, craftsmanship, wind...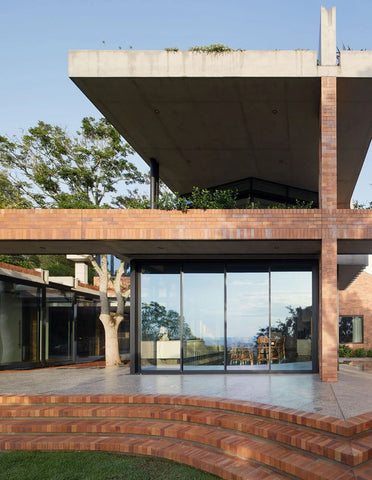 10 Jewelry designer
Matthew Calvin and boyfriend's Mid Century Modern Living Room
📍

London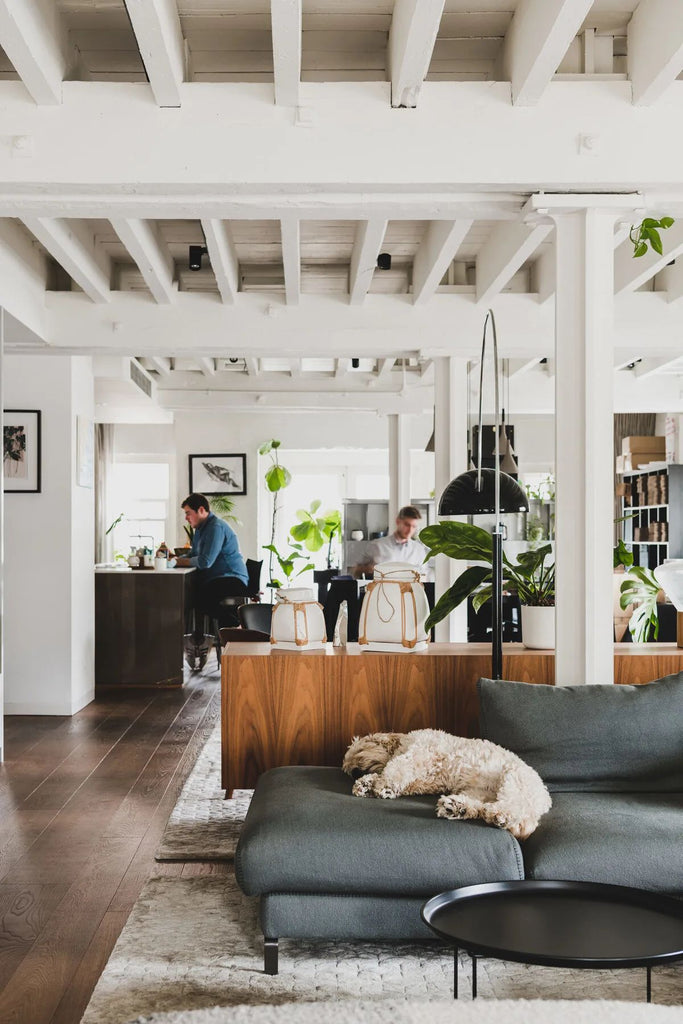 "Home" is to provide all the necessary space for one's own lifestyle.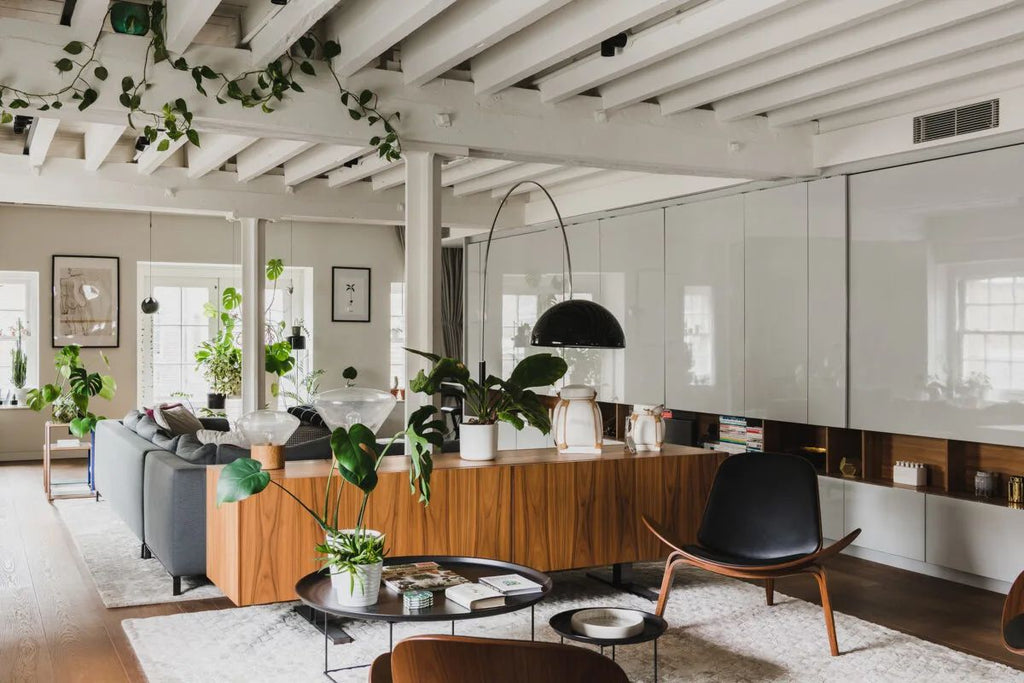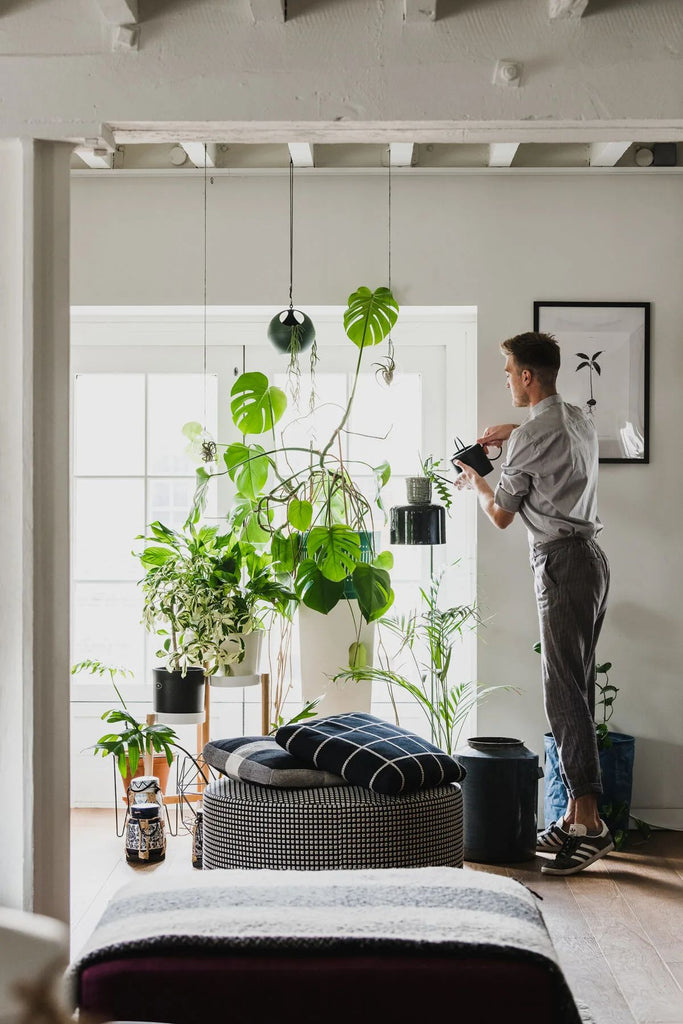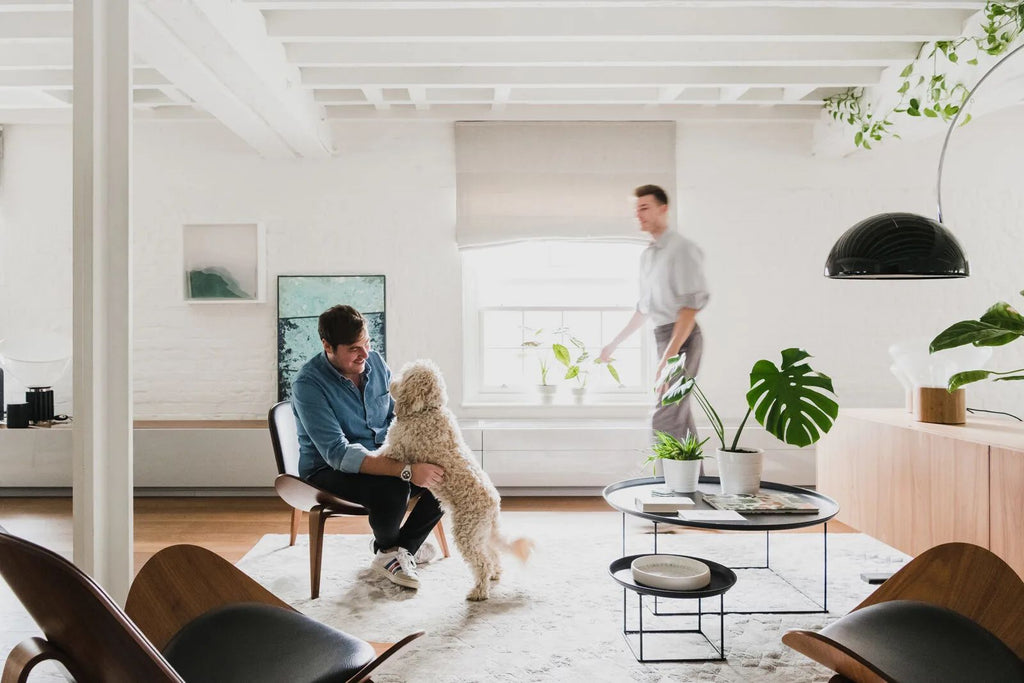 Jewelry designer Matthew Calvin and her boyfriend live in a remodeled 18th century open-plan apartment full of greenery in east London.
When asked about their understanding of modern life, he felt that home was to provide all the necessary space for his lifestyle. They turned the apartment into a multi-purpose space-whether it was to hold a gathering of more than 80 people, or to work with his team, or just a space for the two of them to simply eat and show movies, it just met the needs.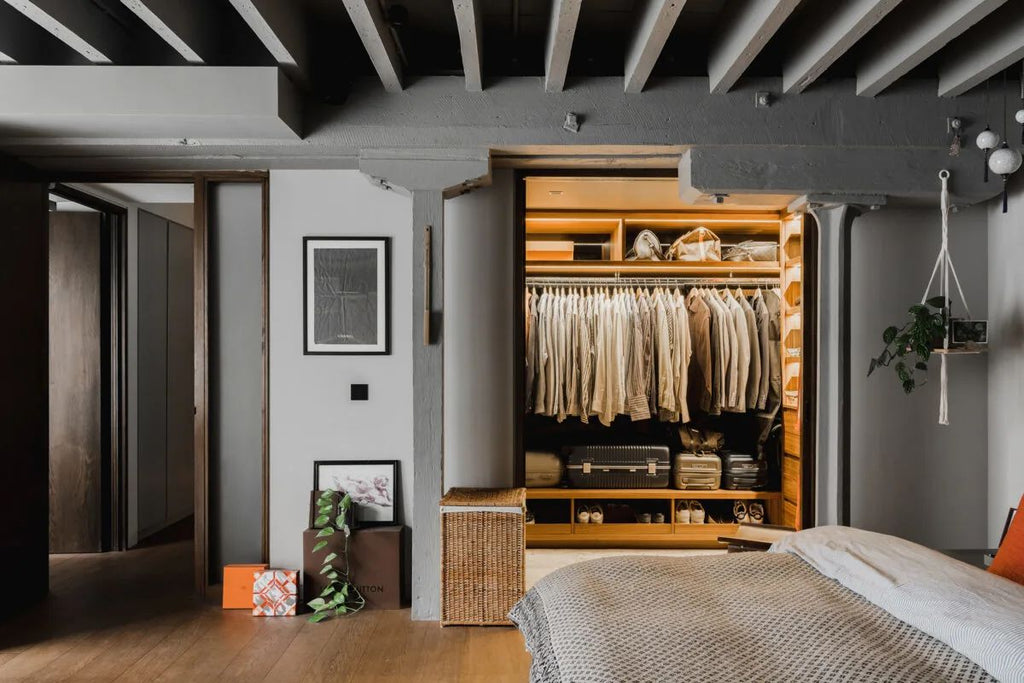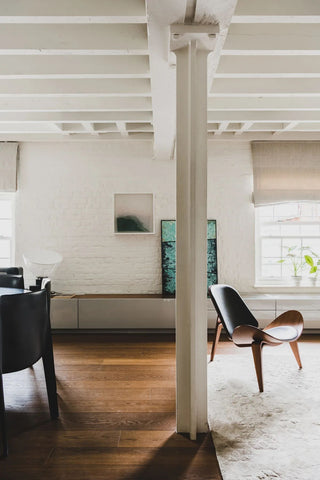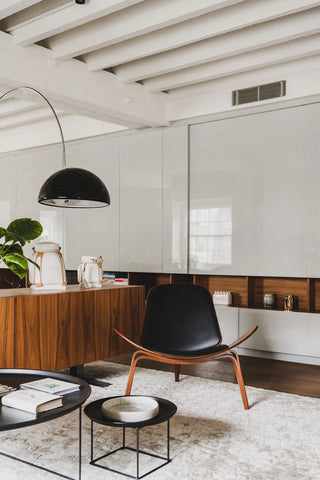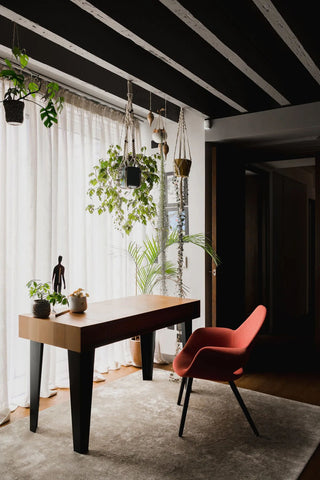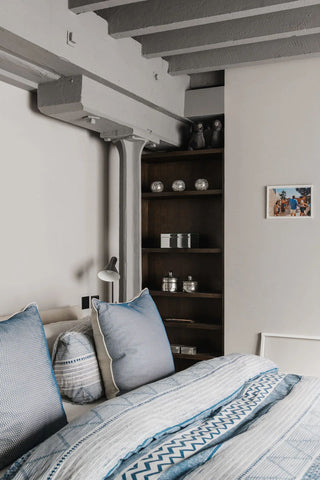 11 Founder of Framework Studio
Thomas Geerlings & Danielle's Mid Century Modern Living Room
📍

Netherlands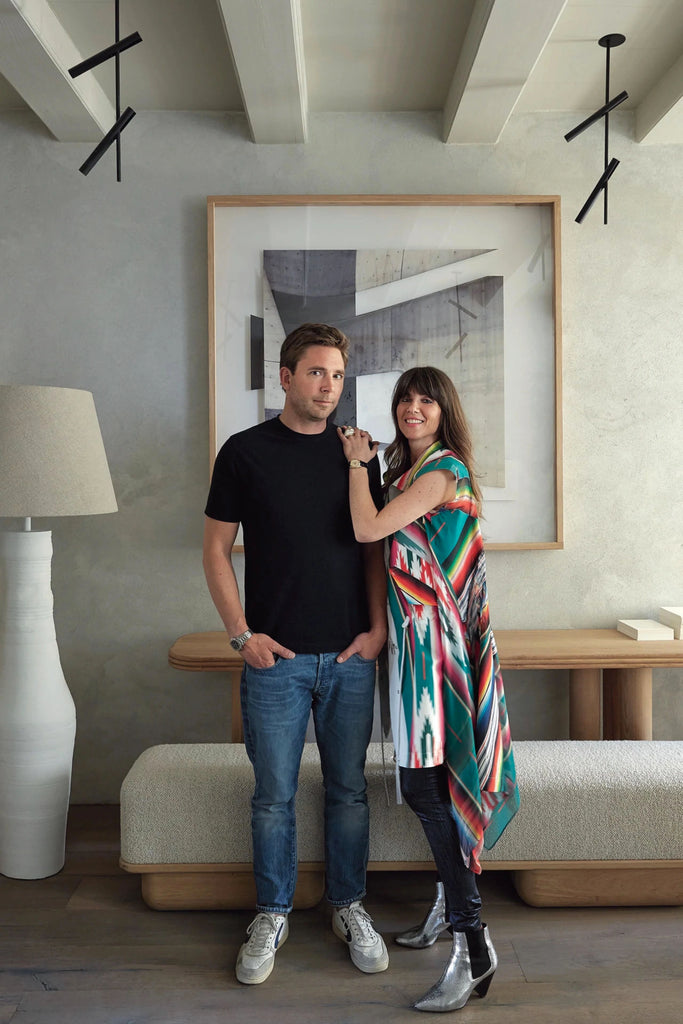 "First, create a comfortable and practical family home, and secondly, respect the characteristics of this historic building."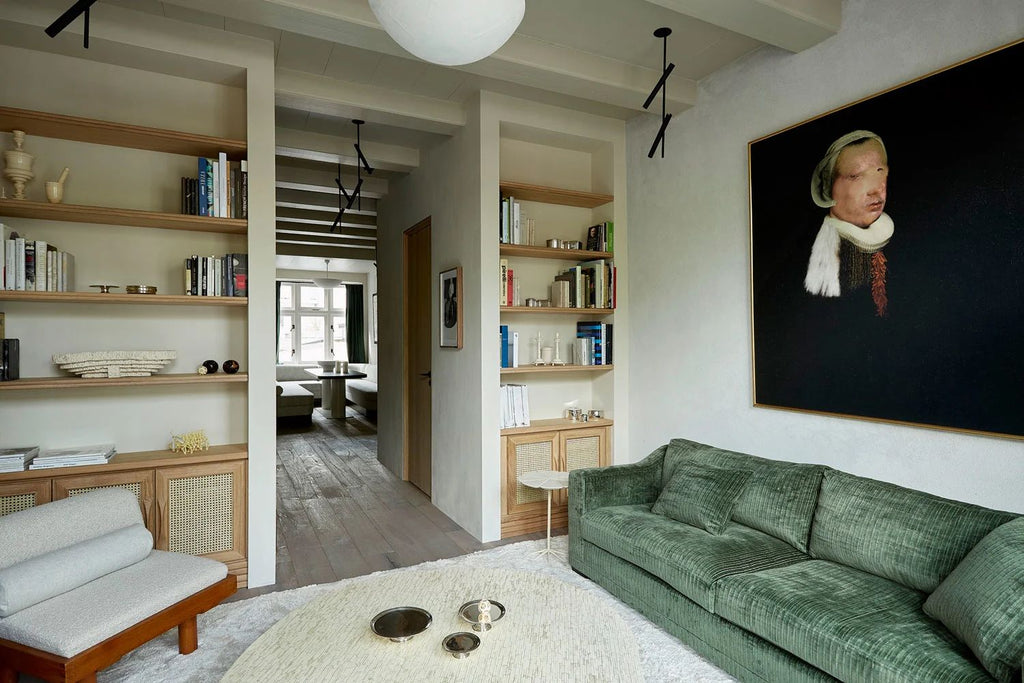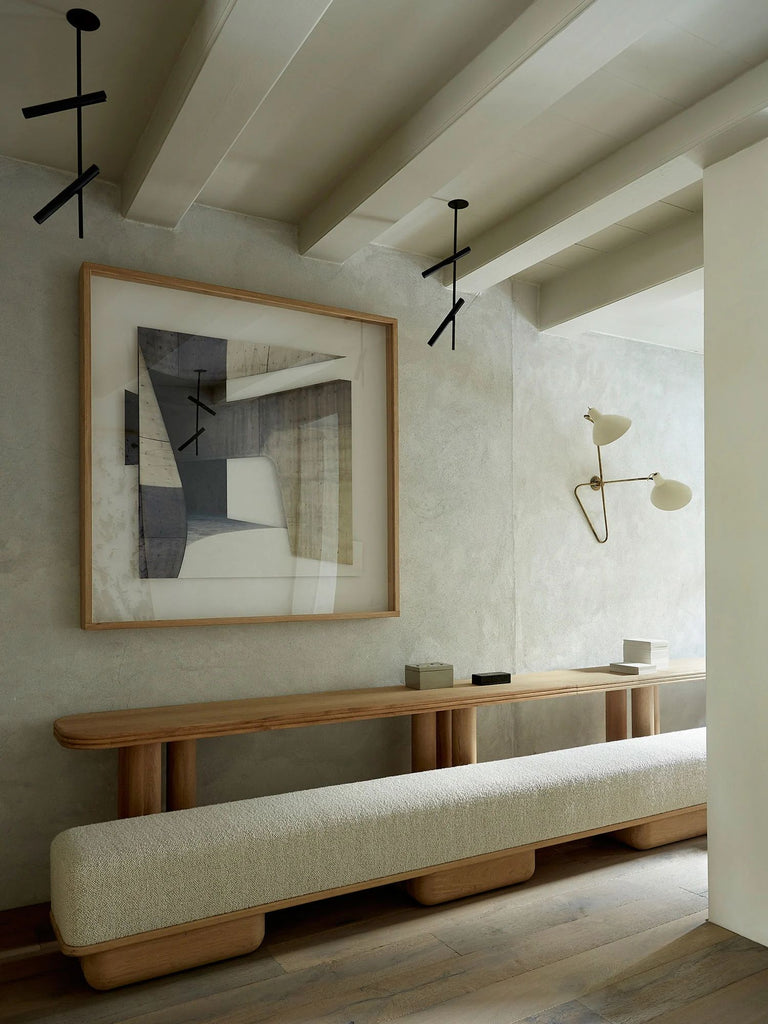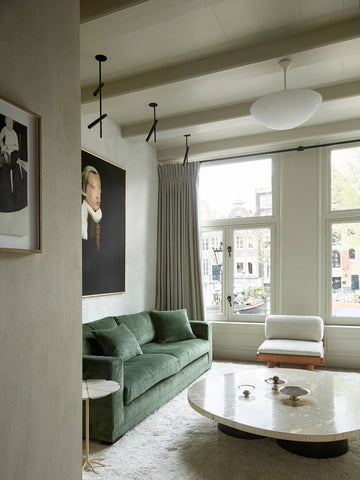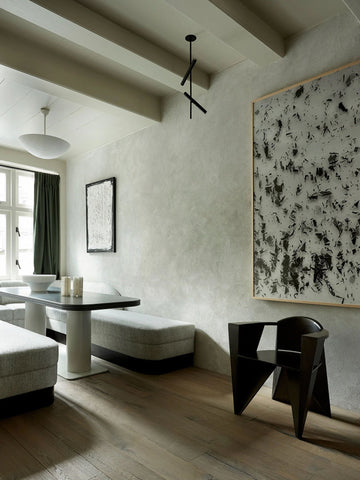 Framework Studio founder Thomas Geerlings and his wife Danielle spent more than a year renovating this family home along the Amsterdam canal. Geerlings focused on two elements during the entire design process: firstly, to create a comfortable and practical family home, and secondly, to respect the characteristics of this historic building.
The combination of oak flooring, emerald marble and raw cement walls gives a warm feeling. Lay the materials in layers according to different tones and textures to keep the color tones consistent. Tactile materials, clear beams and circular forms create a sense of harmony and calmness that is far from industrial. "I think design is like a painting. All these components must communicate with each other. Then something very interesting will happen," Geerlings explained.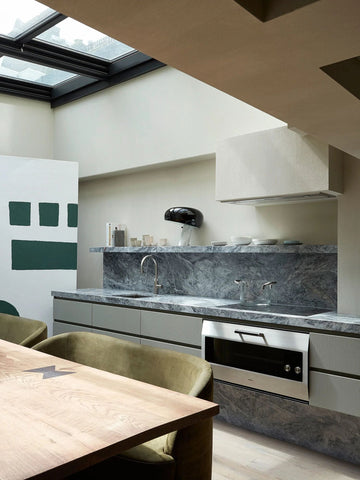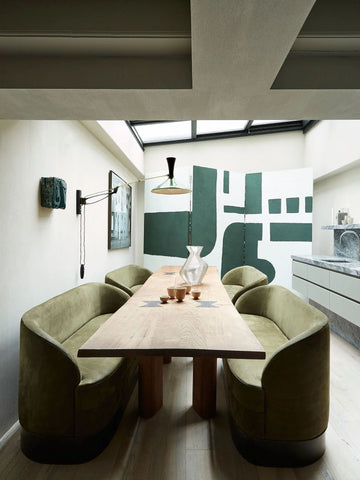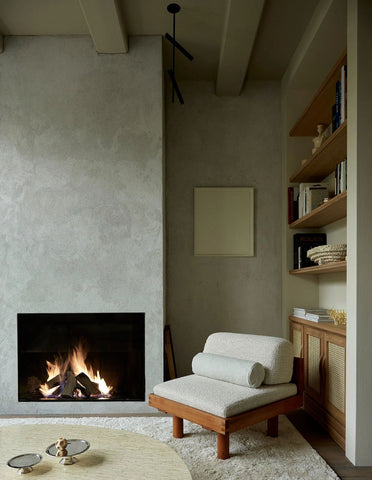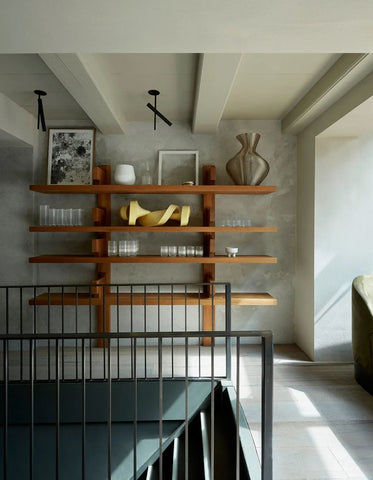 12 Designer & Psychologist
Tim Labenda & Hannes Krause's Mid Century Modern Living Room
📍

Berlin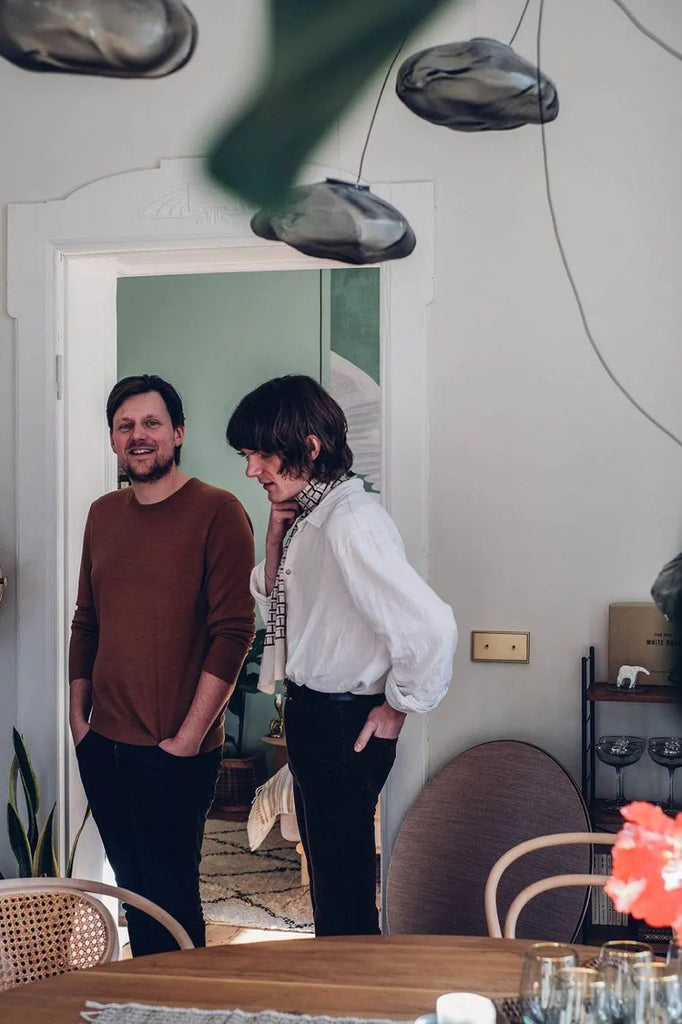 "It's not just about decorating the house, but more about showing and investing in the accumulated taste of oneself over the years."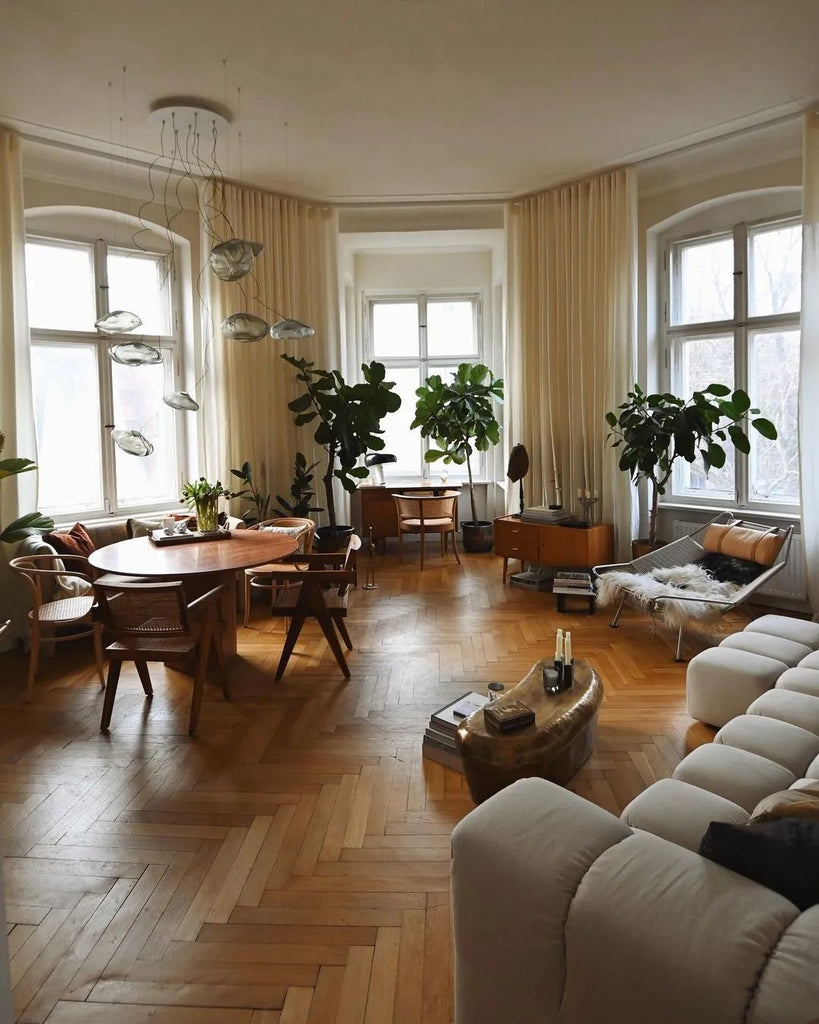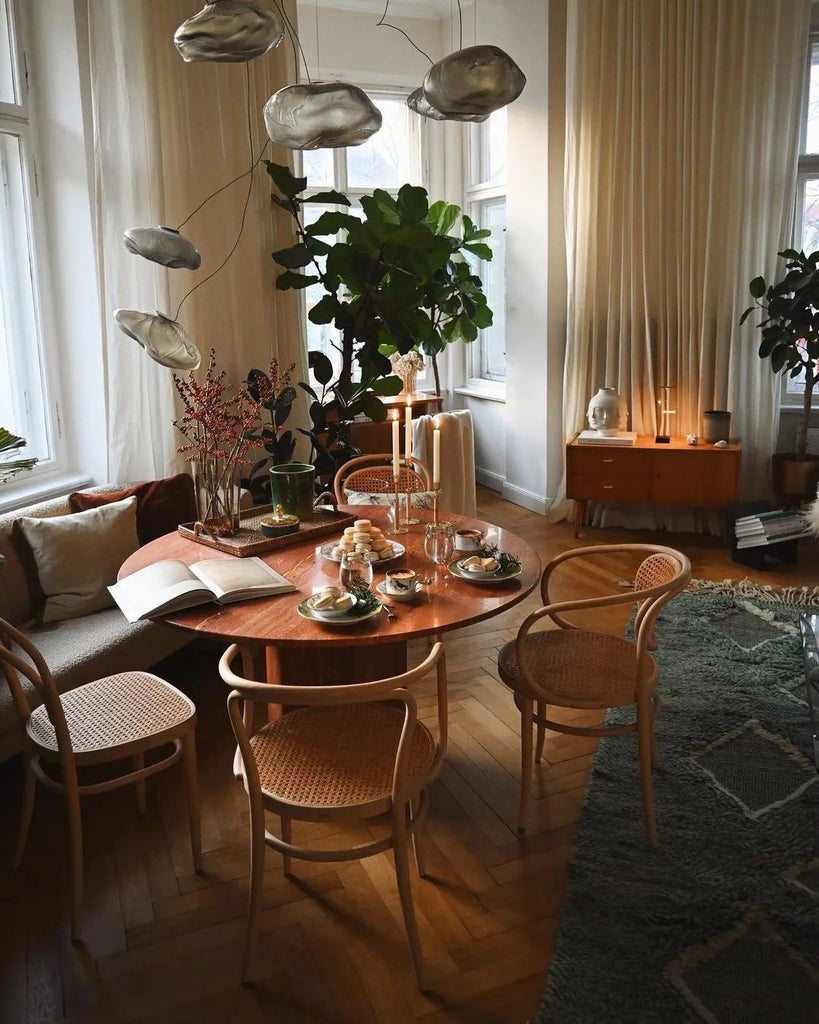 This home that many people envy is the love nest of Tim Labenda and Hannes Krause in Berlin, Germany. The actual area of ​​the whole house is 89 square meters.
Tim's main business is a designer, and he has studied menswear tailoring at Hugo Boss. He also served as a fashion consultant for the Italian fashion brand MISSONI. Hannes is a psychologist who mainly studies how social media affects the direction of mental health. He is also a fashion model in his spare time.
Hannes feels: "I should find a place like home, not just a place to sleep. In the follow-up renovation process, we not only decorate the house, but also show our accumulated taste over the years. And investment.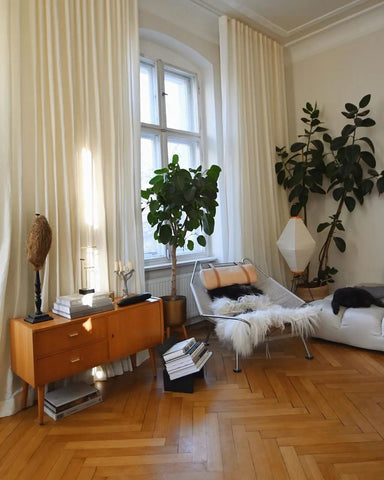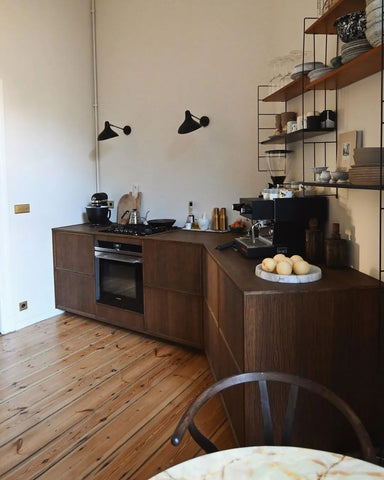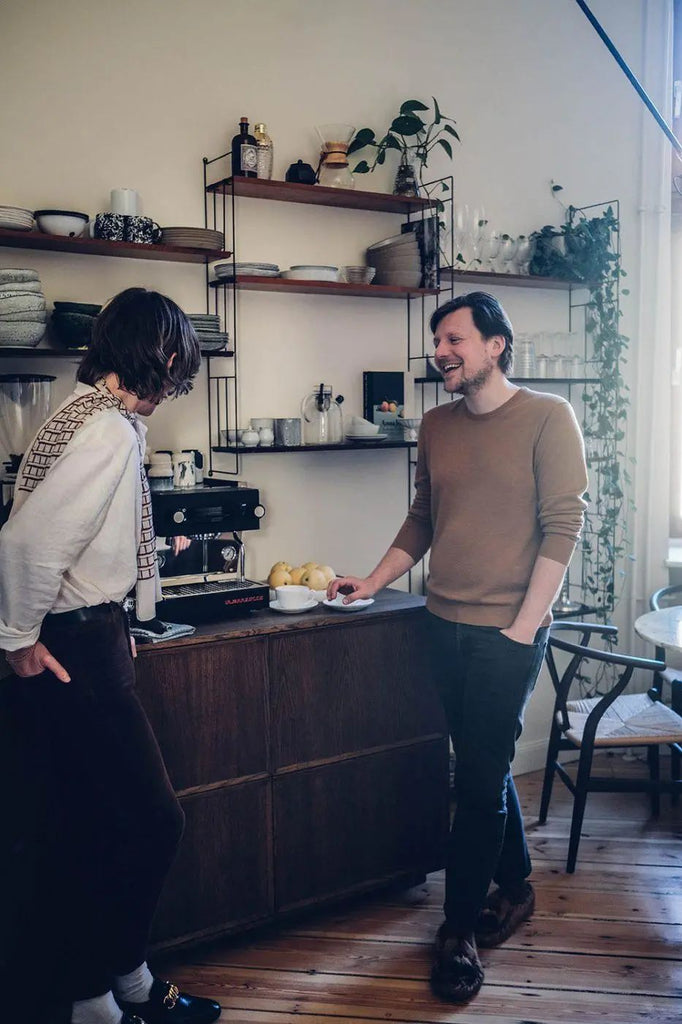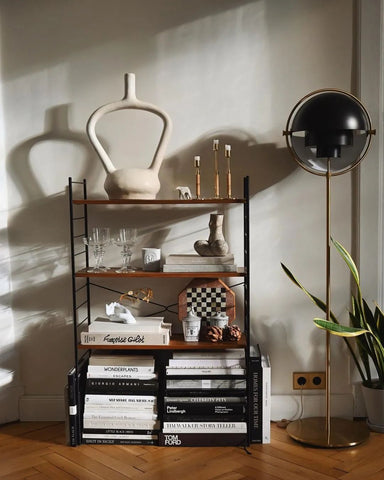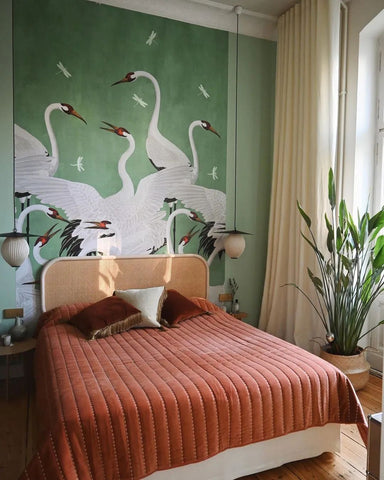 13 Artist couple
Nicolette Johnson & Tom Dawson's Mid Century Modern Living Room
📍

Brisbane
Purposefully create "home", Avoid the feeling of "chaos"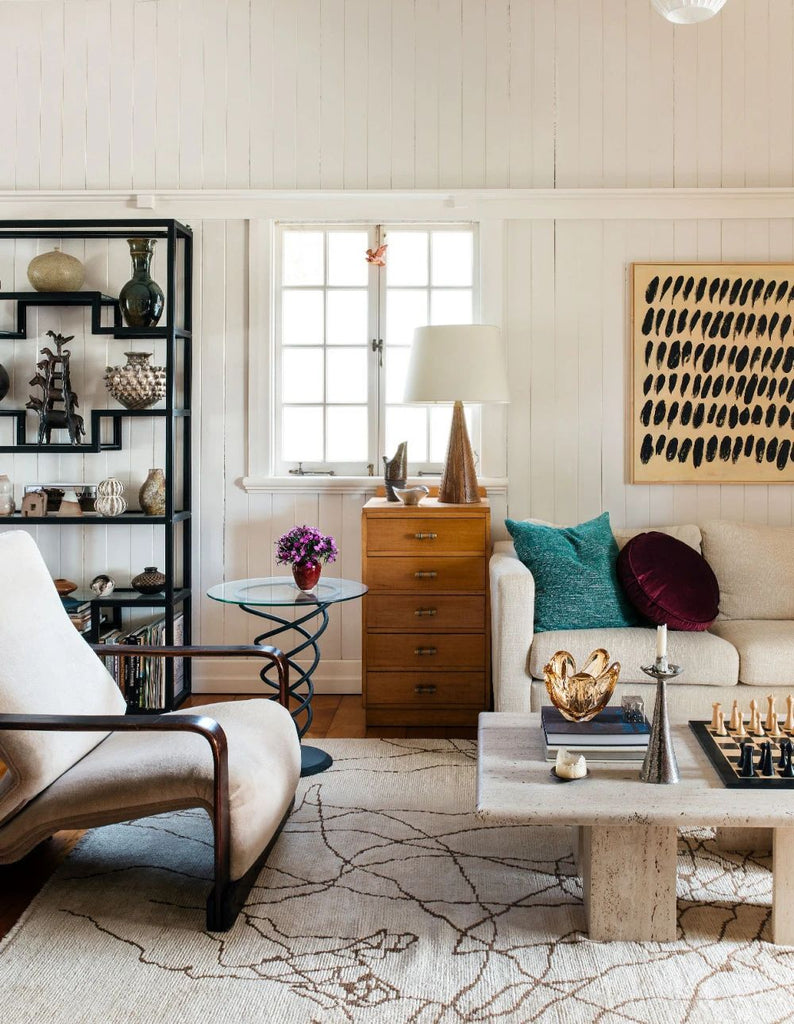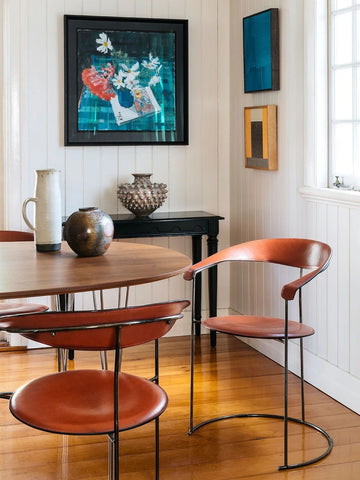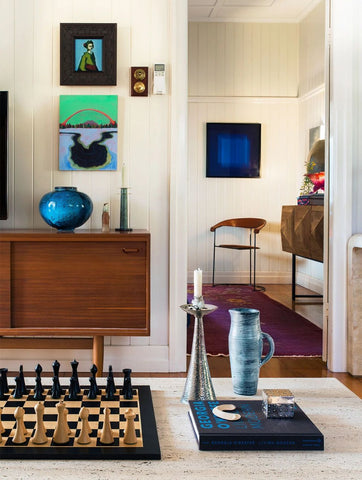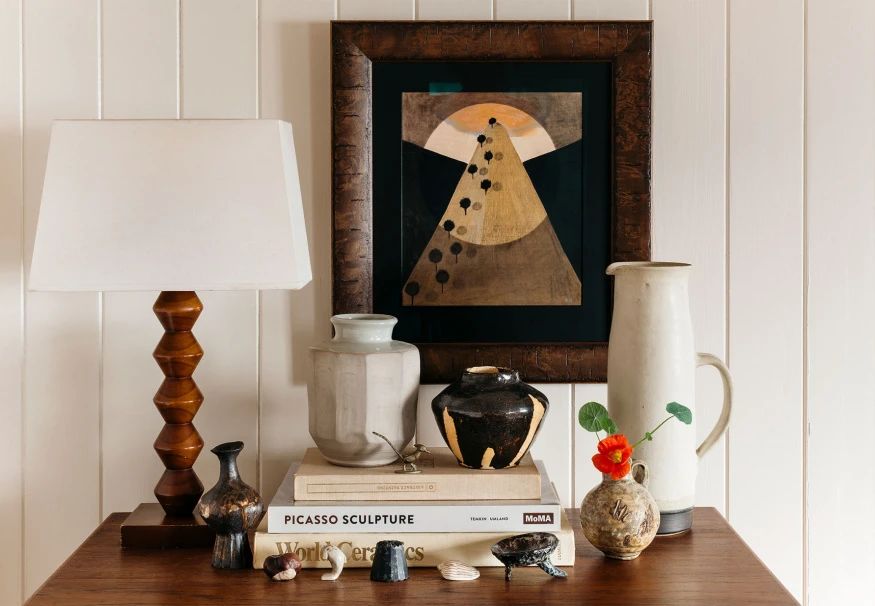 With a collection of art, antique furniture and handmade products, the couple made this cottage in Queensland a distinctly "them" feel. This house not only provides more space for two people, but also creates a more tranquil environment among nature.
In his art practice, Nicolette likes to use the brown palette, but in the house it is more colorful. She said: "I have been trying to use art and textiles to introduce more bright tones into our space." There are amazing things in living room, but the style and placement are carefully thought out. Avoid the feeling of "chaos".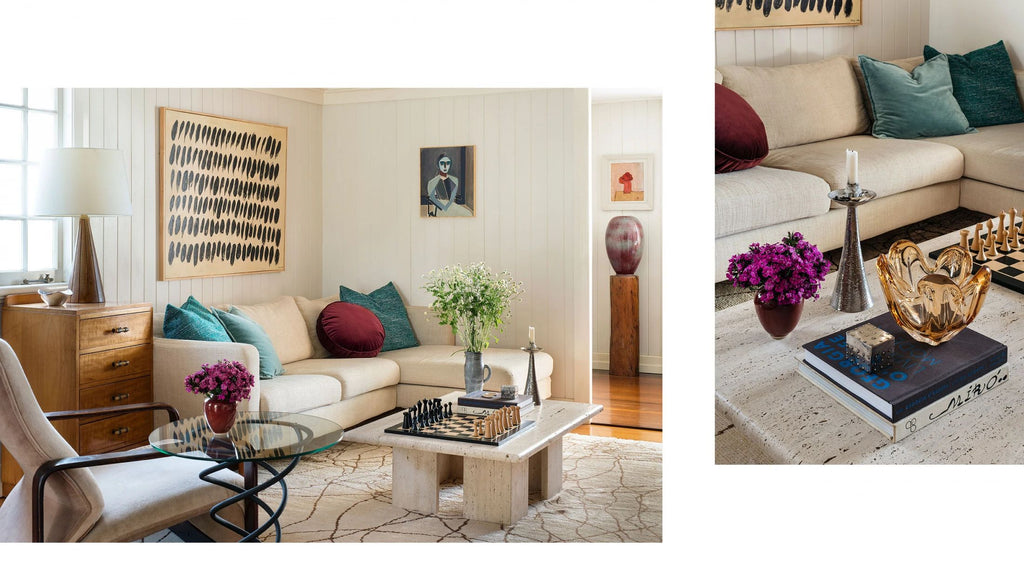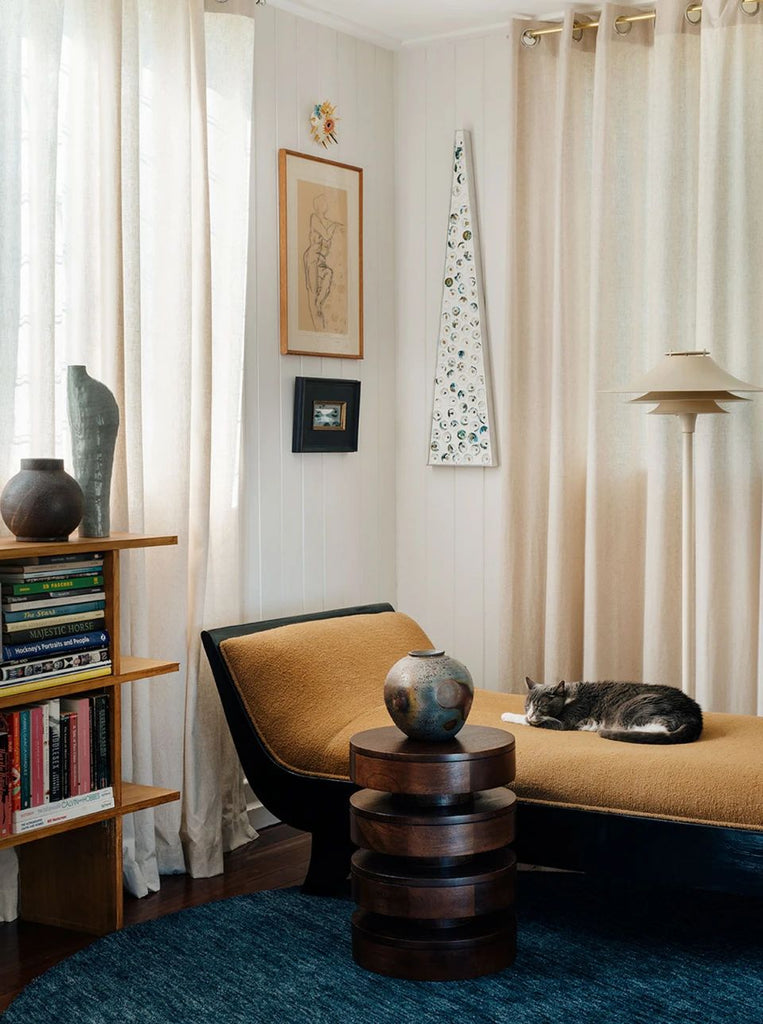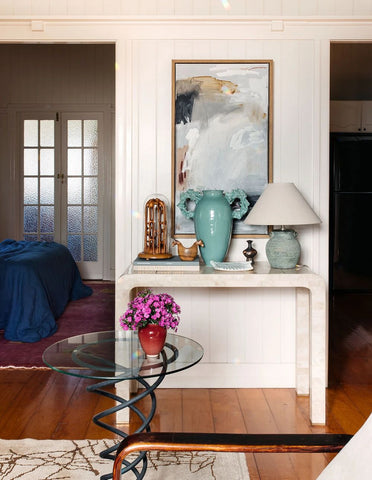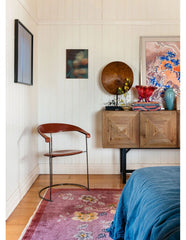 14 Editor-in-Chief of thedesignfiles and boyfriend
Sally Tabart & Jeremy's Mid Century Modern Living Room
📍

Thornbury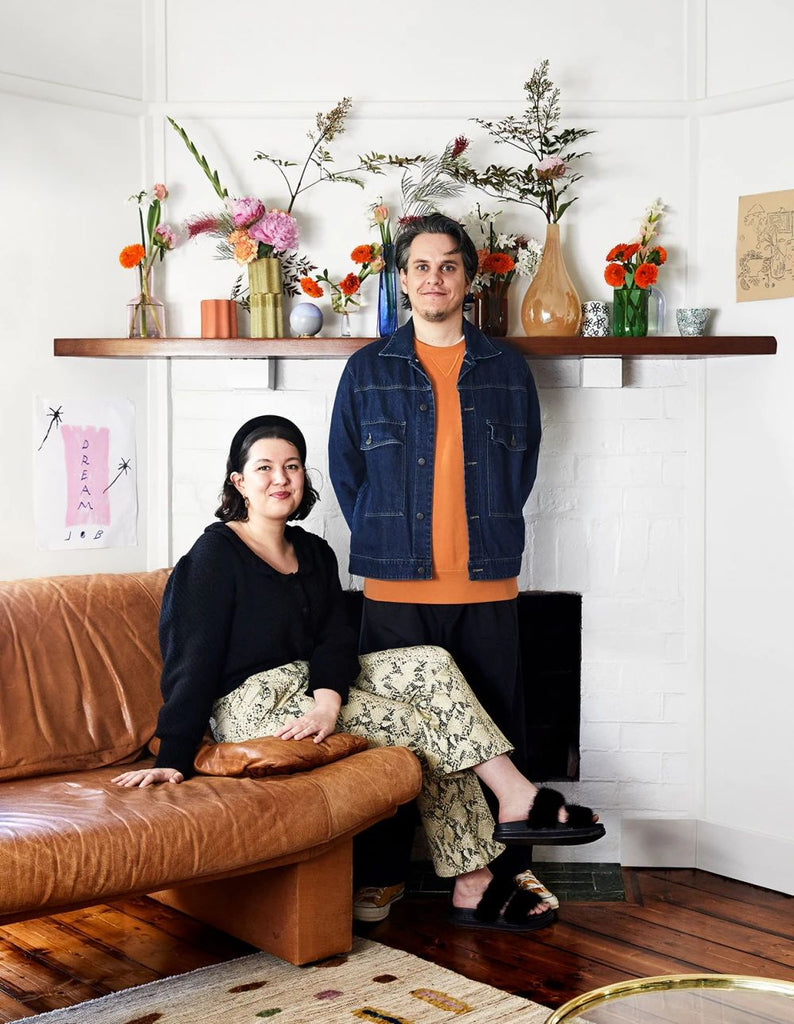 "There is no rule or reason in the way of construction-it is just a treasure trove of things we love"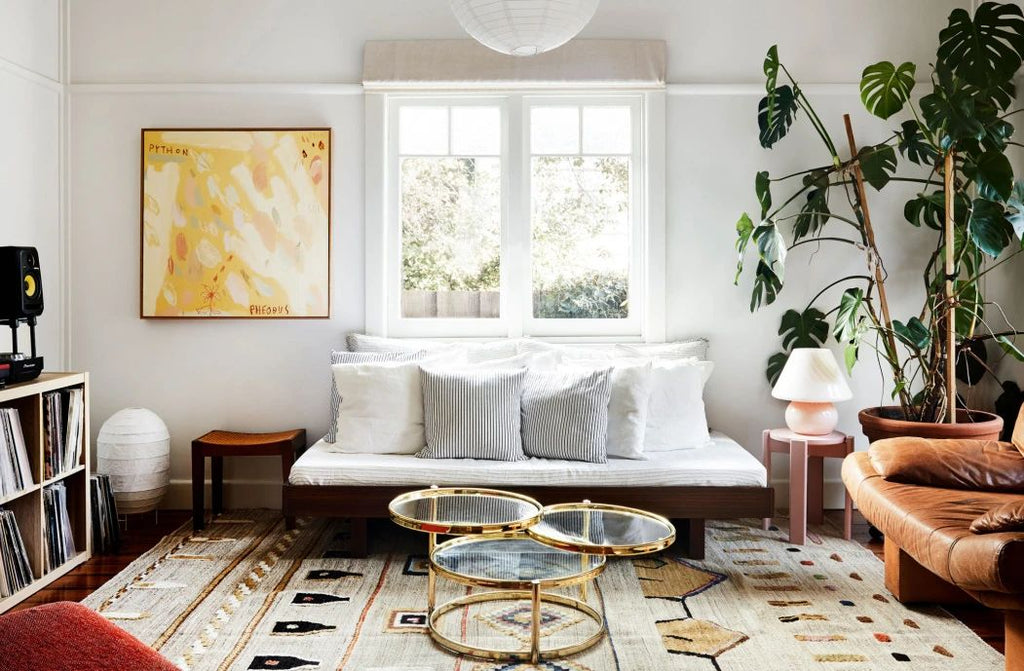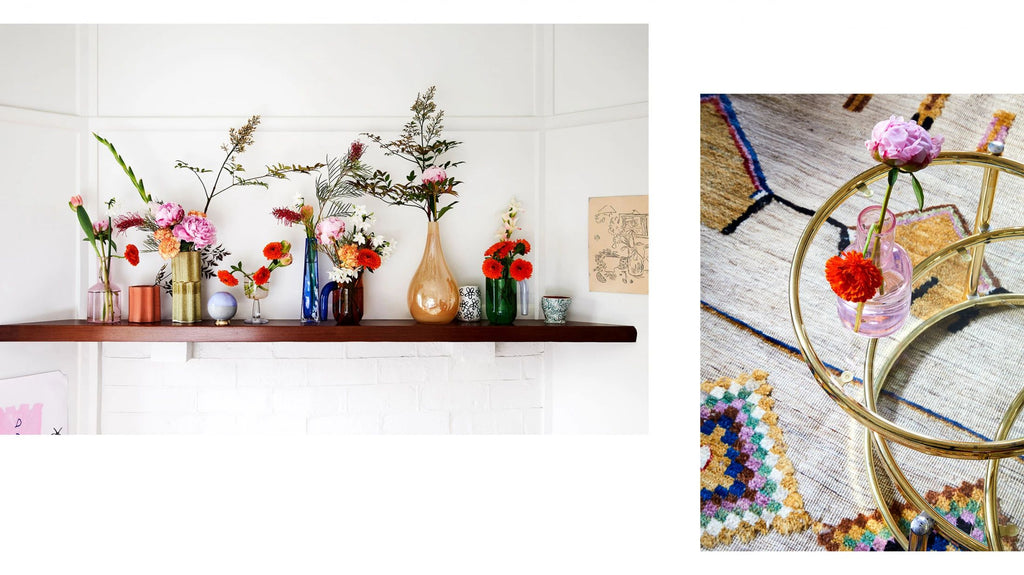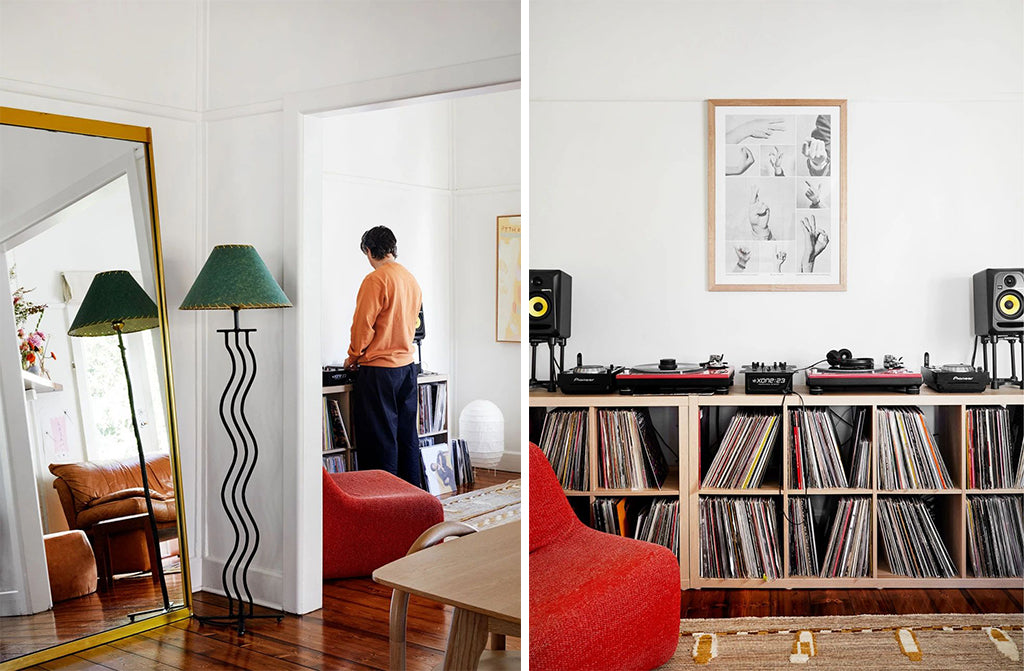 The designfiles editor-in-chief Sally Tabart and Jeremy's two-story bungalows are full of retro works and artworks by local creatives, all of which express Sally's sunny personality.
The rear of the house has been renovated before purchase, forming an open kitchen, living and dining space, leading to a lovely small garden. After several adjustments, the house is now like a true reflection of Sally and Jeremy—bright, warm and full of personality. "There is no rhythm or reason in the way of aesthetic development-it is just a treasure trove of things we love." Sally said that they hope this house can make people feel happy, safe and warm.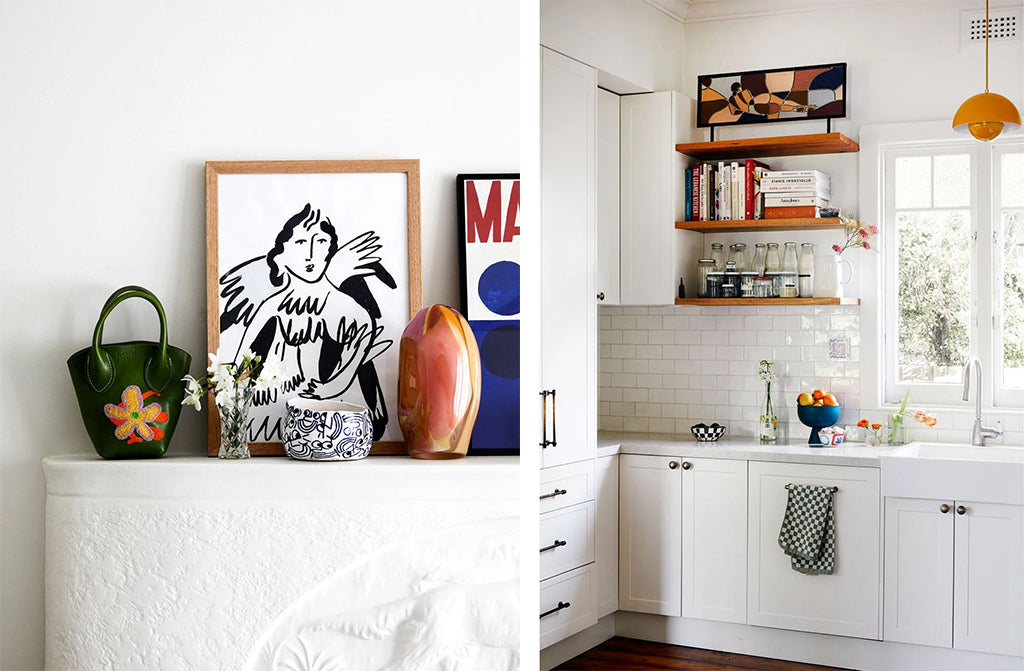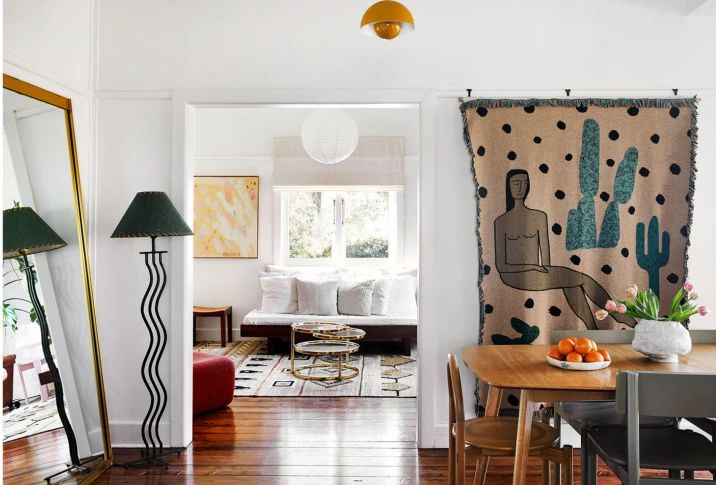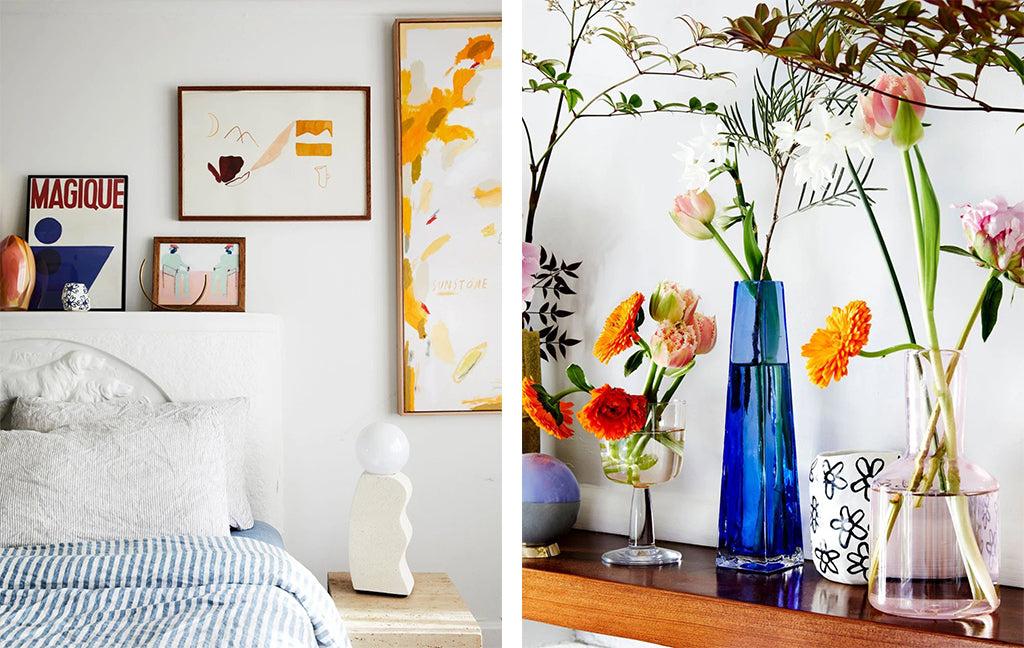 15 Co-founder/creative person of "KINFOLK"
Nick Nemechek & Nathan Williams's Mid Century Modern Living Room
📍

Copenhagen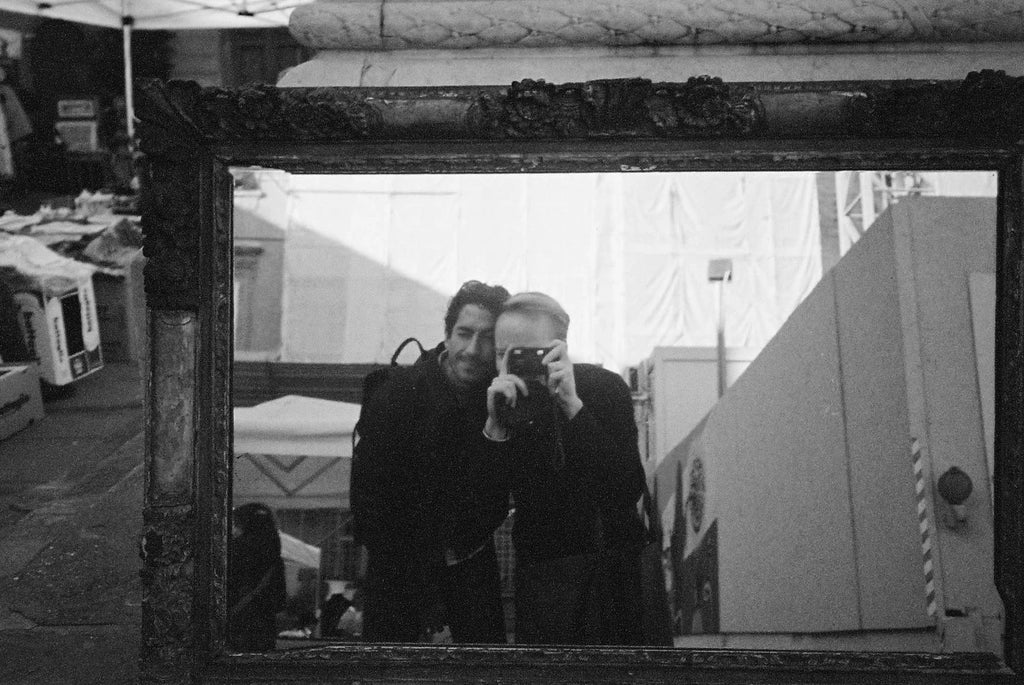 The sense of ritual of "home"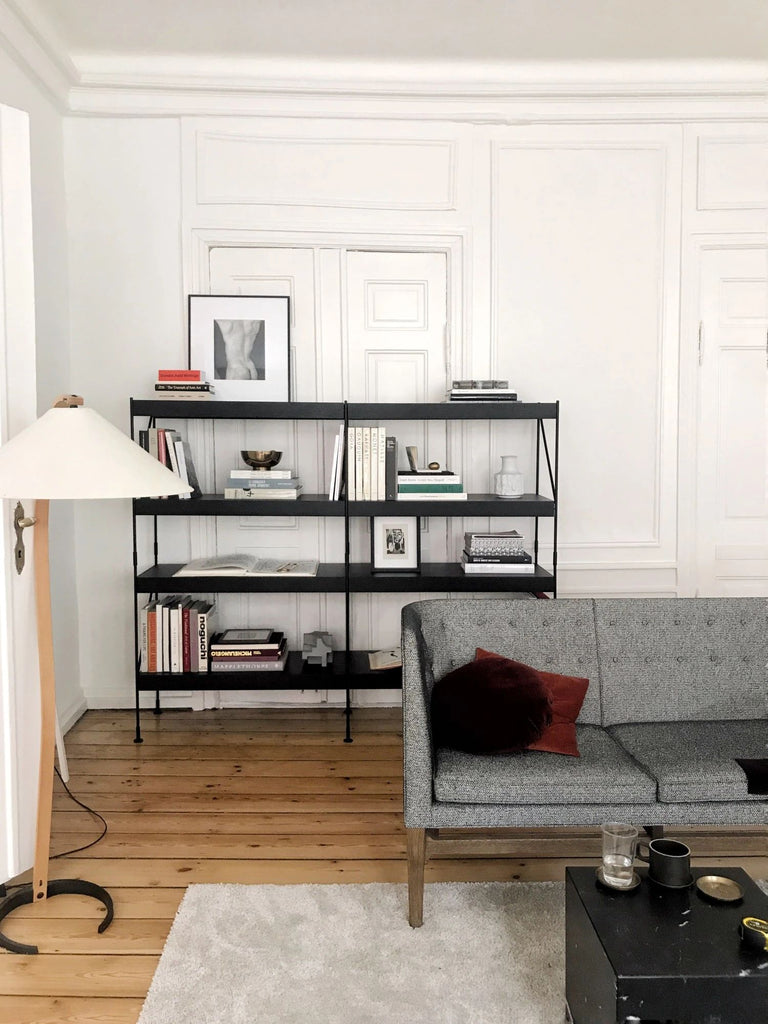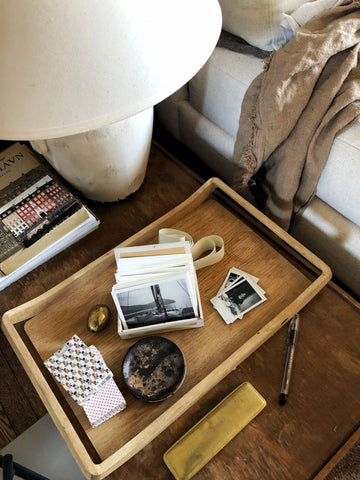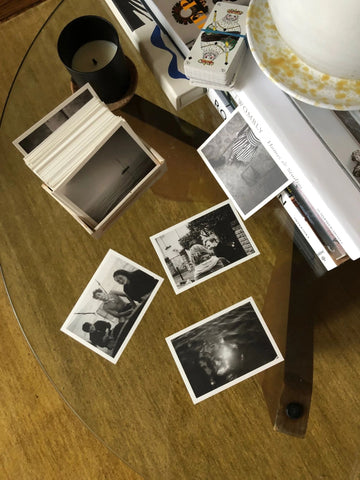 Nick Nemechek & Nathan Williams' apartment is located in Copenhagen. For them, home is something that makes people feel safe or connects past memories.
They like to collect souvenirs from travels or unforgettable events and put them at home. In their opinion, these little histories are of great value. For example, the champagne cork used in the wedding of my sister, the stones collected at sunset in Italy or the photos of previous holidays...The home is also an archive for fond memories.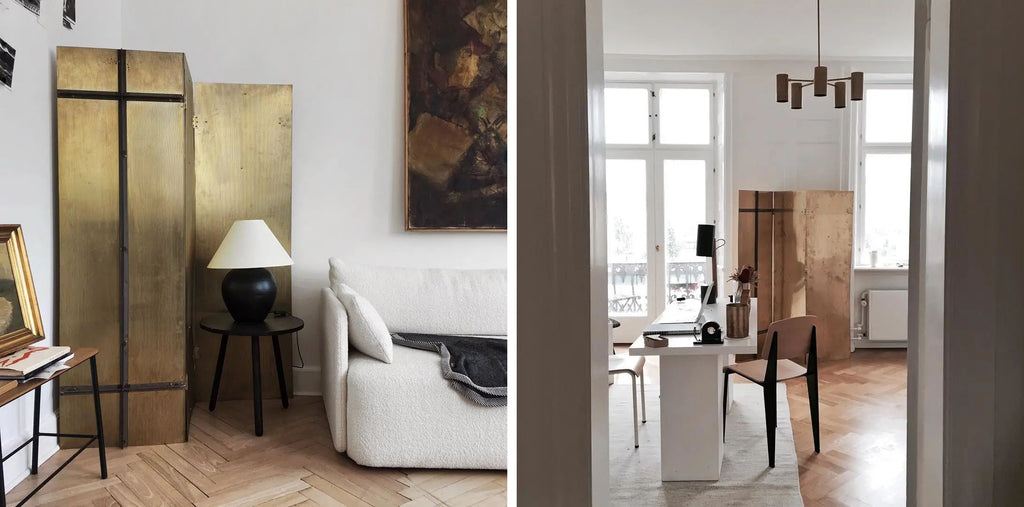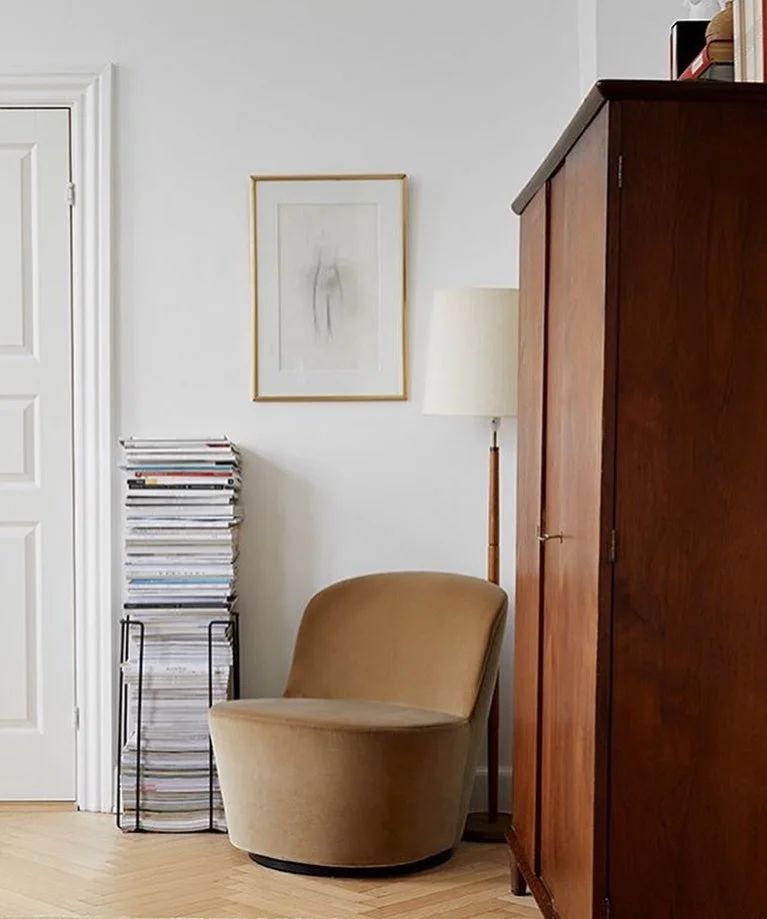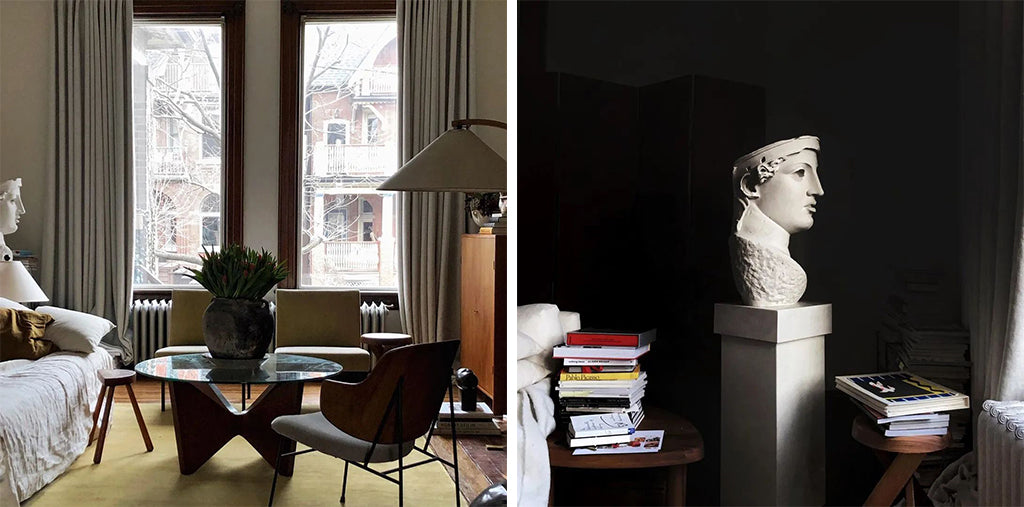 On Valentine's Day in 2022, I hope you in any emotional state can feel happiness through their home. No matter where you are, I hope your mid century modern living room will gain strength from love and become more warm and sweet. ❤️