As people spend more time at home, more and more people regard gardening as a hobby, and urban residents can still become plant lovers, designing fresh and creative indoor green plants. Mid century modern plants can always give people a comfortable sense of comfort.
The new interior decorationism allows green plant lovers to move the mid century modern plants on the balcony into the living room, bedroom, kitchen and every corner of the home.

A lot of statistics show that plants can help people feel happier and more energetic, thereby improving work efficiency and happiness. In the spring of the new year, adding green plants to the home and integrating greenery into the home will not only make the home more vigorous, but also make the residents feel happy.
You may also like:
Open the door to the ikebana though these vase - Japanese Floral Art
Garden | How to Grow and Care for Stromanthe Triostar
Rattan: create a unique coolness in your home design
Mid Century Modern Plants placement Tips🍃
1. Choose the right location
Light can make all kinds of plants grow and flourish.
2. Choose the right plant
Know which mid century modern plants can coexist and have similar needs (light, temperature, water) and daily care needs.
3. Arrange the high and low layout according to your own space 
This is the creative part. You can build your own green planting frame to fit different walls. When arranging the layout, consider the spacing between mid century modern plants so that they have enough space to grow over time. 
4. Maintenance and maintenance 
Not only do you need to water the mid century modern plants, but you also need to clean the walls and flower troughs frequently, and trim the plants to prevent moss from growing.
Next, let us take a look at the homes of global plant home bloggers, get inspiration, learn about green plants, and add oxygen and vitality from nature to our home.   
🌿 
Mid century modern plants

decorate a dreamy historical space

Belgian creative director Pieter Jan Mattan
STUDIO MATTAN's creative director Pieter Jan Mattan's New York apartment is a 200-year old loft. In addition to being one of the coolest neighborhoods in New York, the otherworldly of this apartment can also be attributed to PJ's stunning design vision.  
In a light-filled space, mid century modern plants and disco balls are the most dazzling existence. The home is his planting garden, where he collects his indoor plants staggeredly, with design furniture and antiques.  
Mid century modern plants

recommendation
 🌿 
Sweet Home full of love and natural light 
Jewelry designer Matthew Calvin     
Jewelry designer Matthew Calvin transformed an open warehouse in east London into an apartment full of greenery with a simple and modern aesthetic.  
"I like that this apartment allows such a relaxed and open lifestyle." For them, this space also carries the work part in addition to the basic residence, and a relaxed environment atmosphere is very important. The other half of Matthew Calvin, Joe, is a gardener, who specializes in providing mid century modern plants solutions for commercial spaces. When he fills the space with green plants, the space is full of life.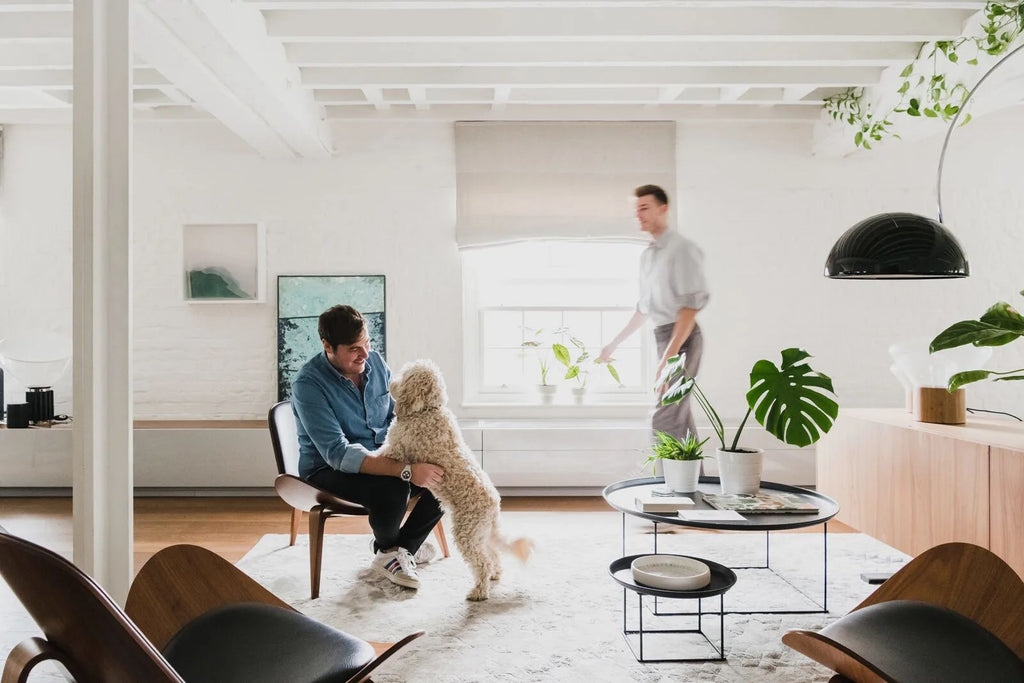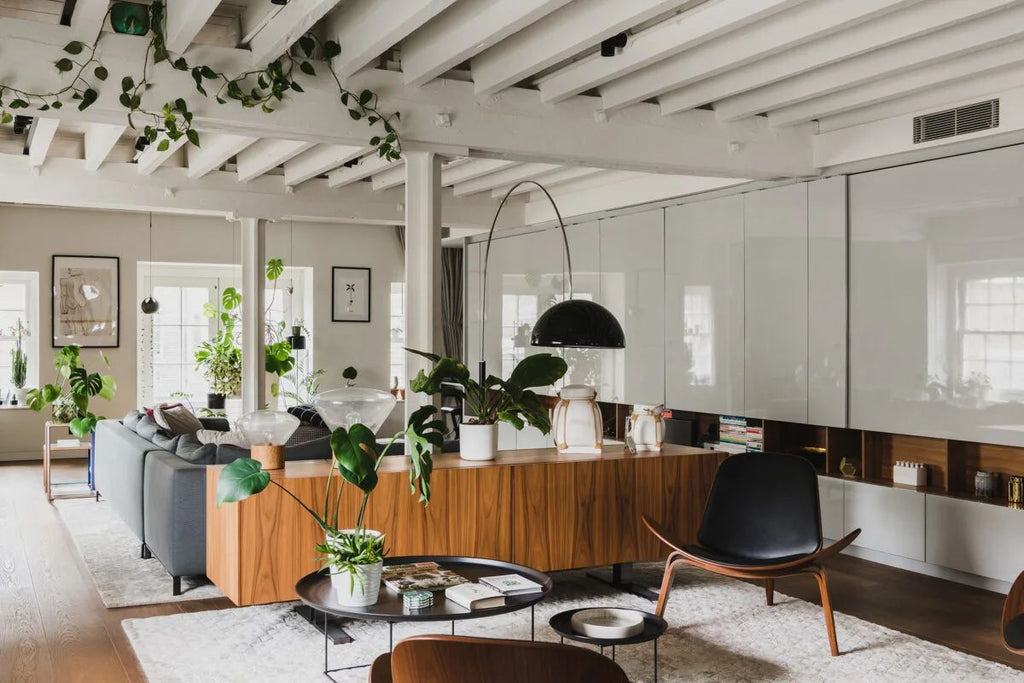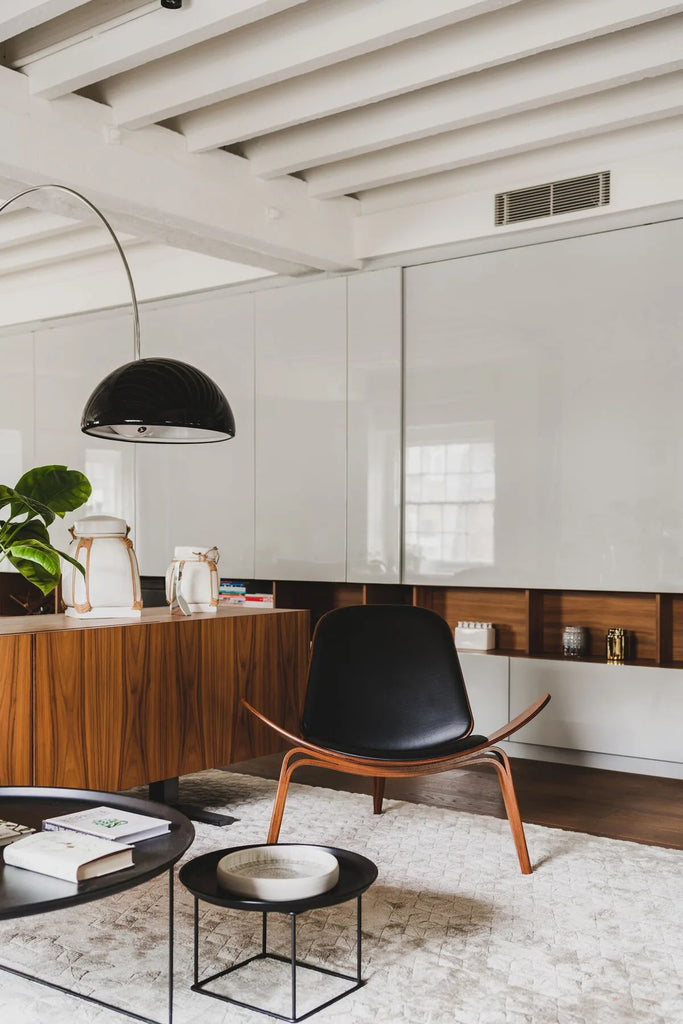 Plant recommendation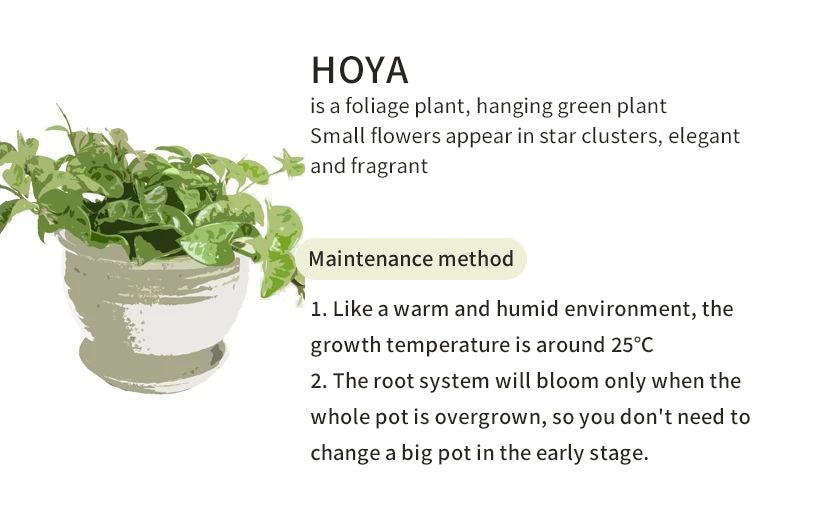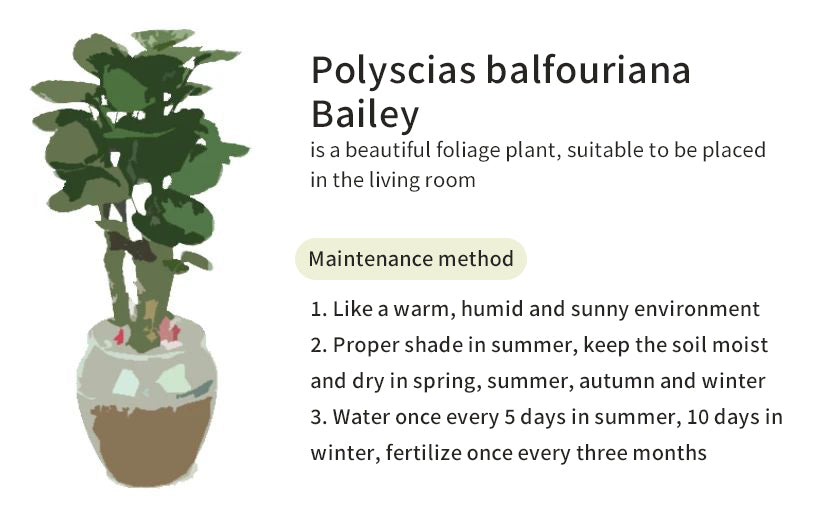 🌿
Natural materials to create a home botanical garden
Sara Toufali, Los Angeles photography blogger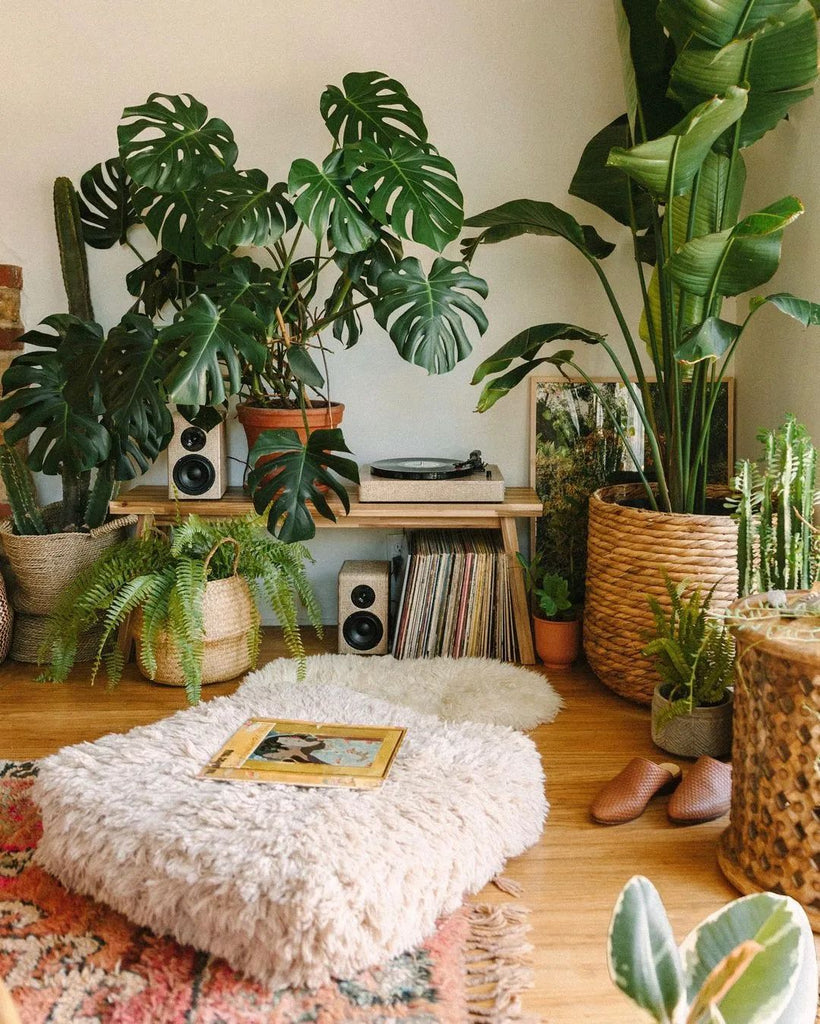 Sara Toufali, a Los Angeles photography blogger, likes to study nature and treats plants as a lover. Her home is full of flowers and mid century modern plants.  
Matching with natural materials in the home, such as woven bamboo baskets at the head of the bed, linen bedding, etc., the living room chooses antique carpets full of Moroccan style and comfortable neutral color sofas to create a sunny home botanical garden.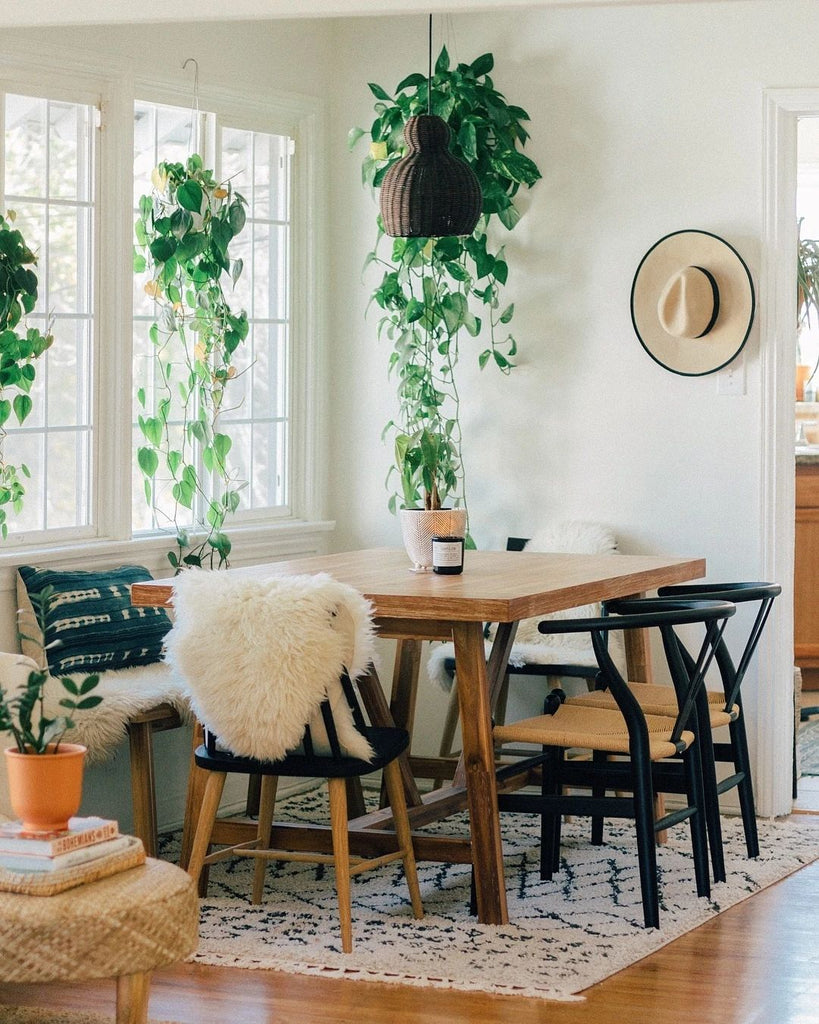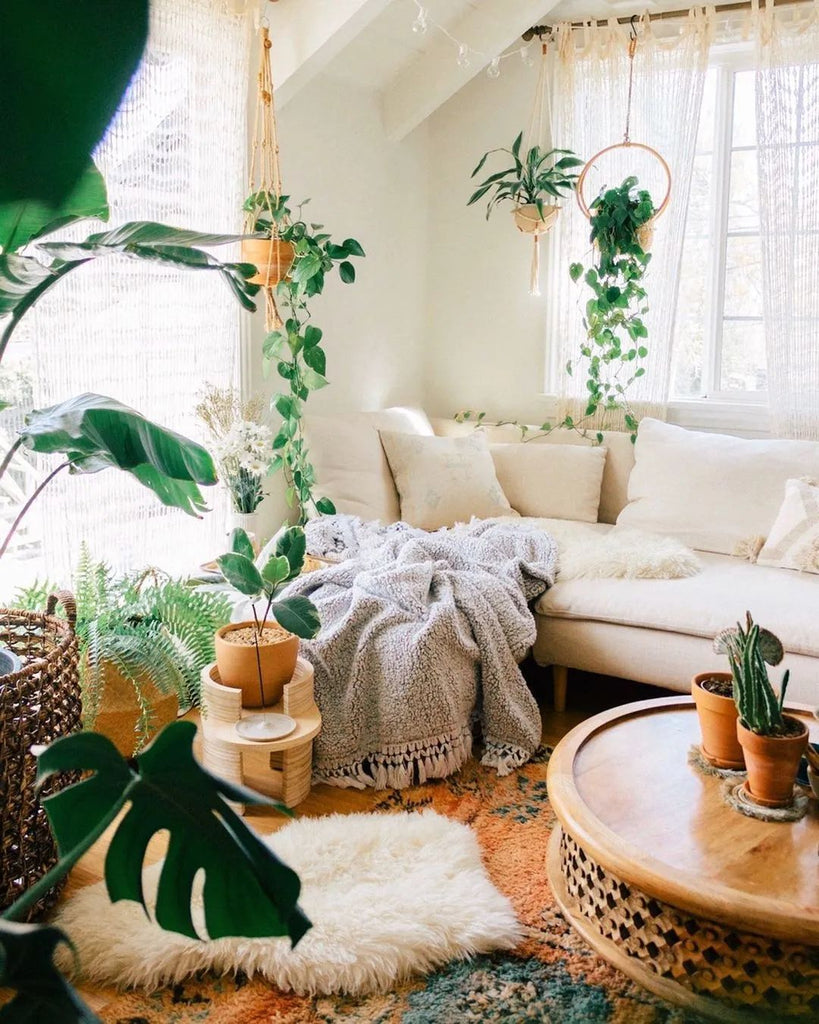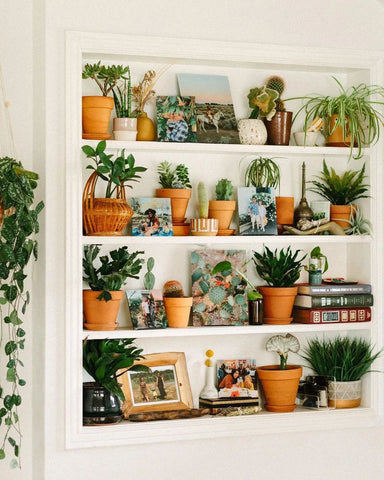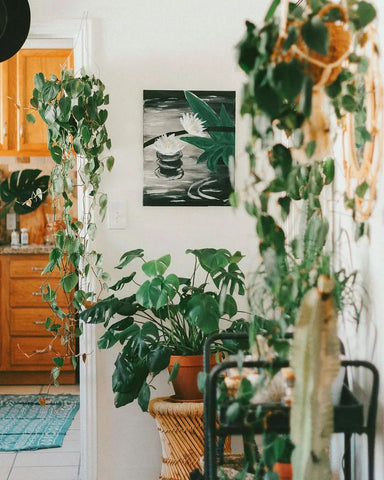 Plant recommendation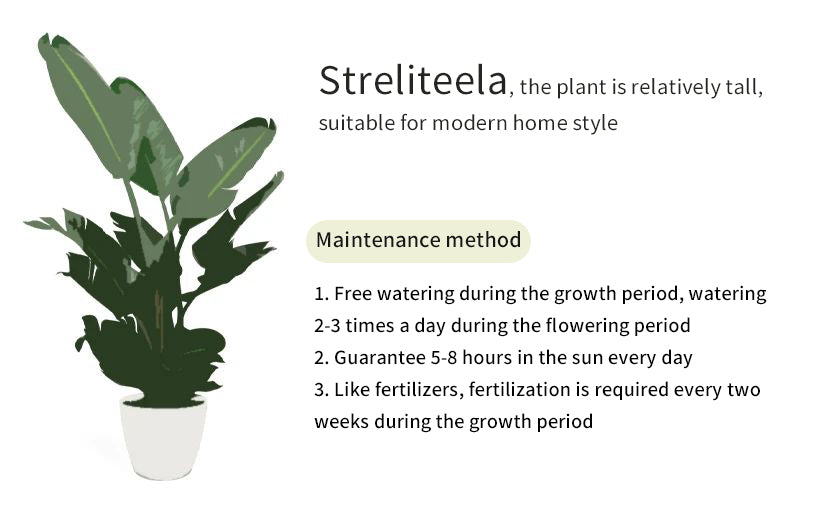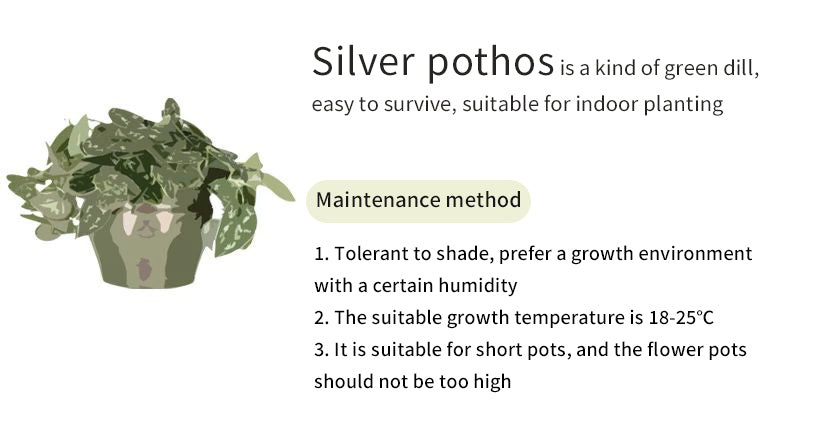 🌿
Dreamy green leaves create a
mid century modern plants

paradise 

Jenna Holmes, founder of plant modeling company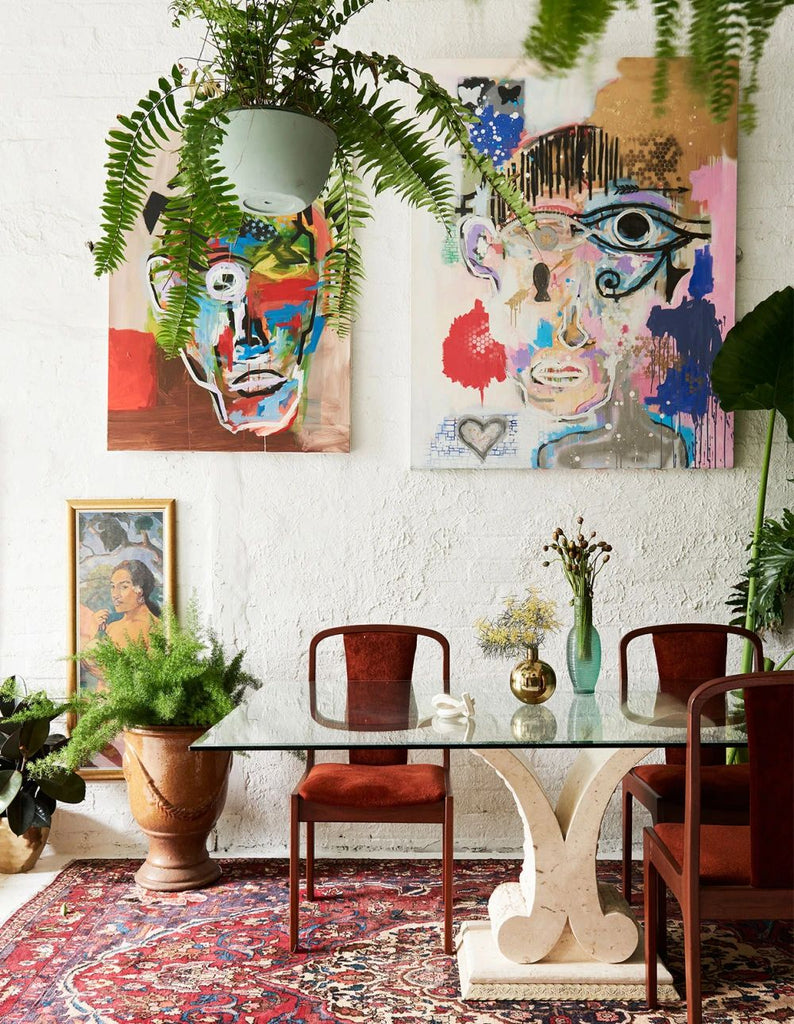 Plant Mama creative director Jenna Holmes' most creative work is done at home, and the bold green color palette provides a dramatic backdrop for the mid century modern plants arranged around the house. She also renovated her favorite backyard in her house to create a peaceful botanical garden.  
This space is full of beautiful second-hand objects and artworks by her friends. With high ceilings, the space is very bright and provides an ideal place for friends to create art. The most important thing is that her home is almost full of mid century modern plants.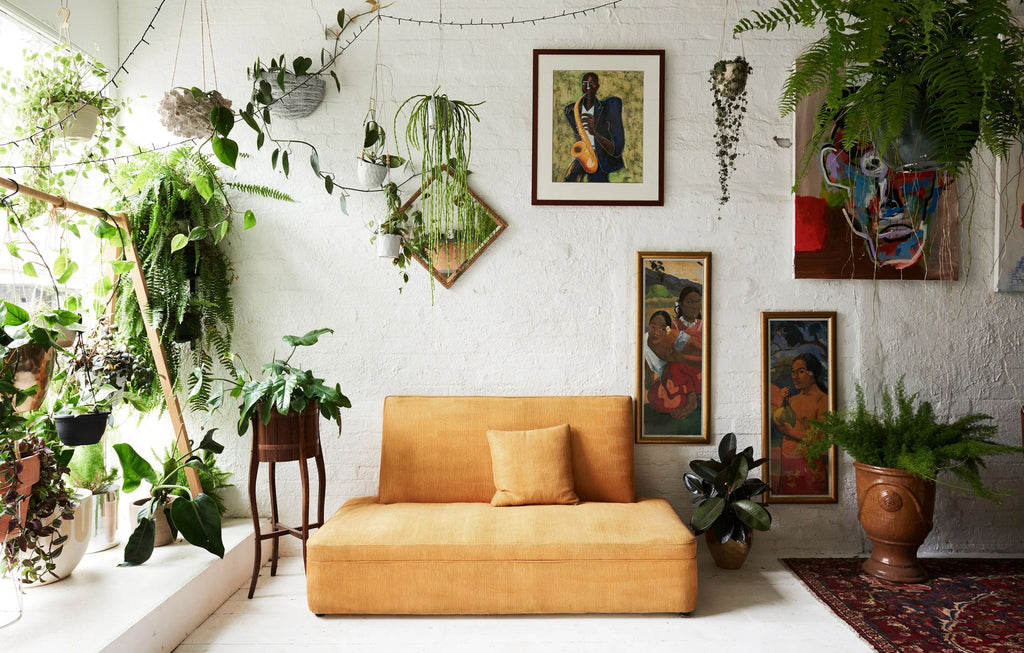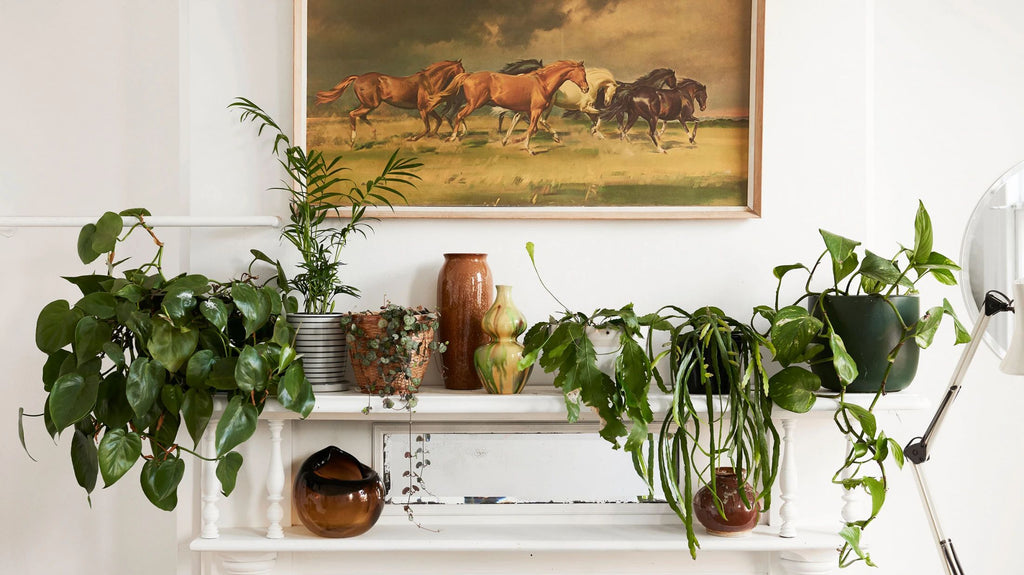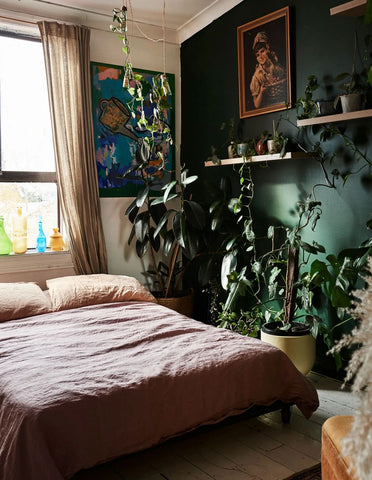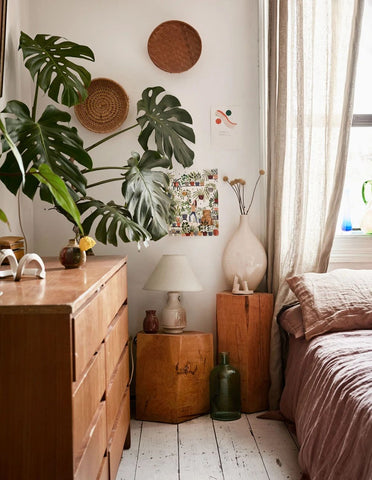 Plant recommendation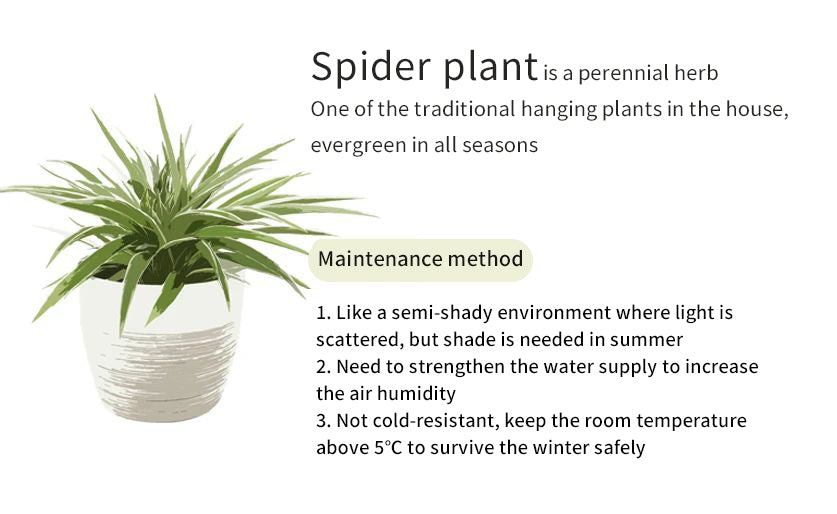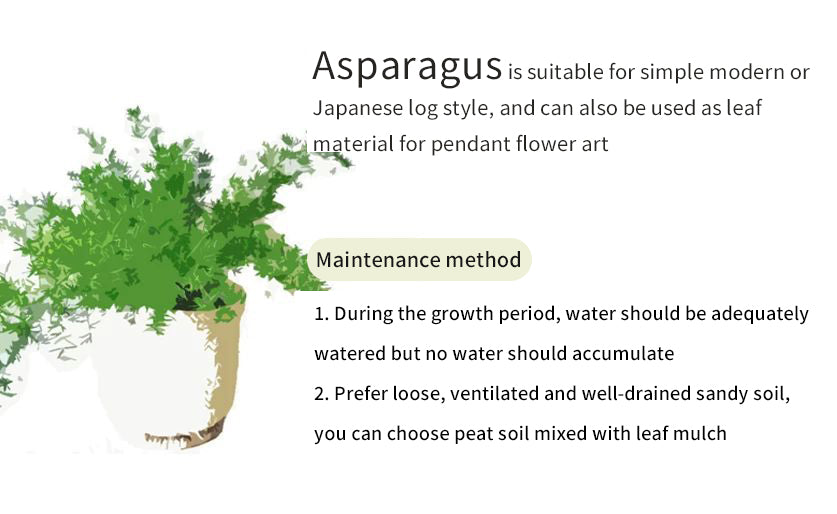 🌿 
Turn home into a picturesque retro poster
Jamaican hair stylist Cyndia Harvey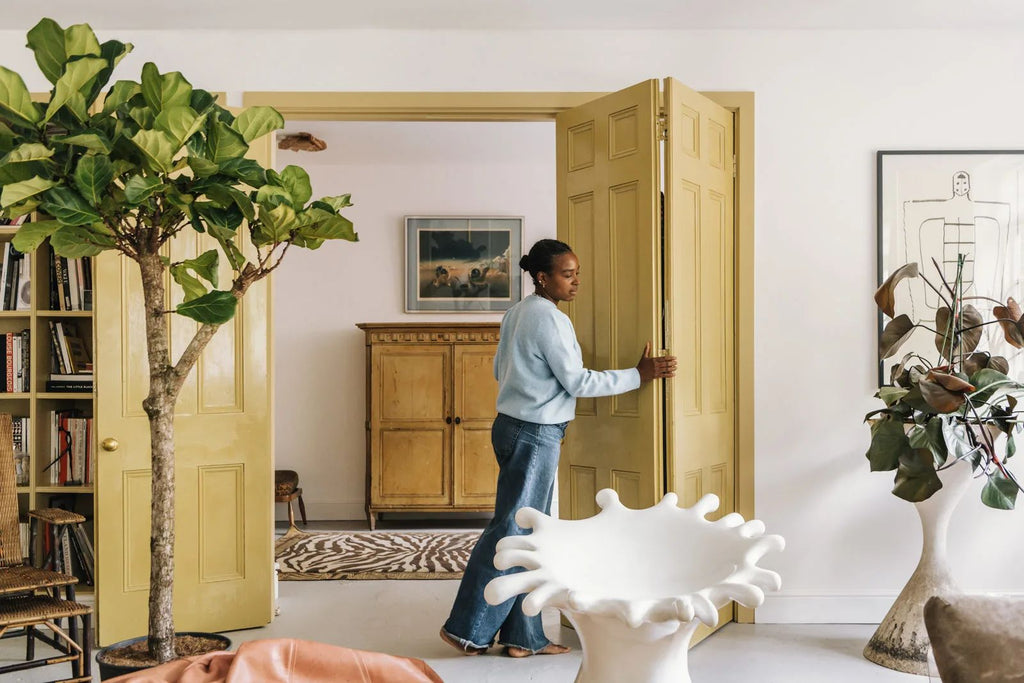 Cyndia Harvey, a hair stylist born in Jamaica, moved to the UK when she was 11 years old. As she grew up, she traveled many places and accepted a rich culture.  
Cyndia Harvey is fascinated by finding works similar to artworks. She feels that aesthetics definitely trumps actual functions. The eye-catching goose-yellow wooden door with mid century modern plants and retro furniture, in this first home belonging to her, perfectly blends retro and modernism.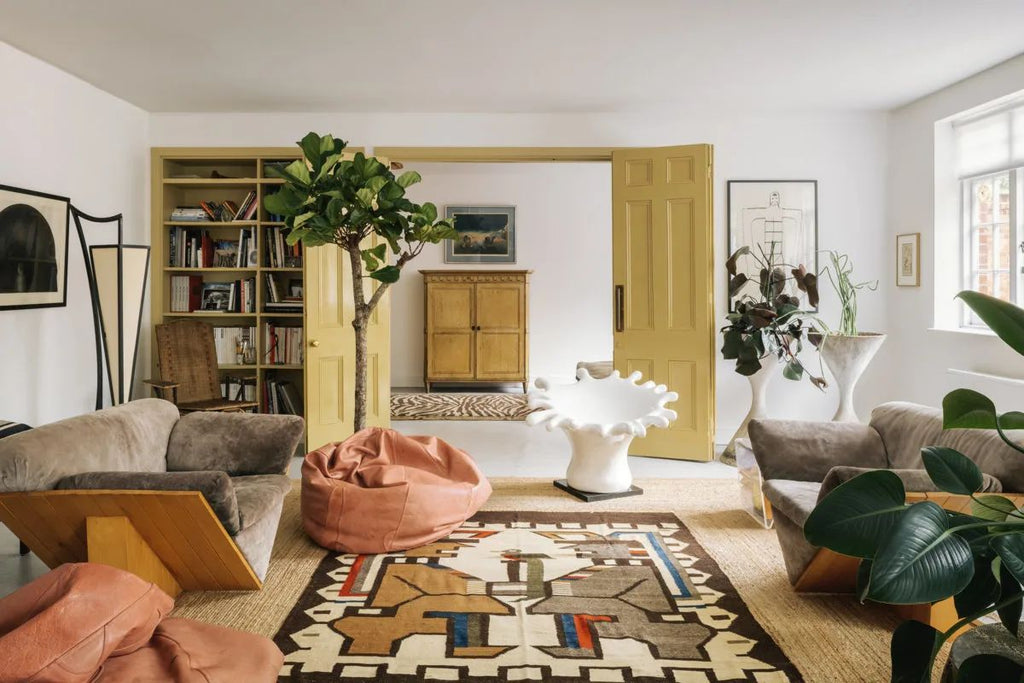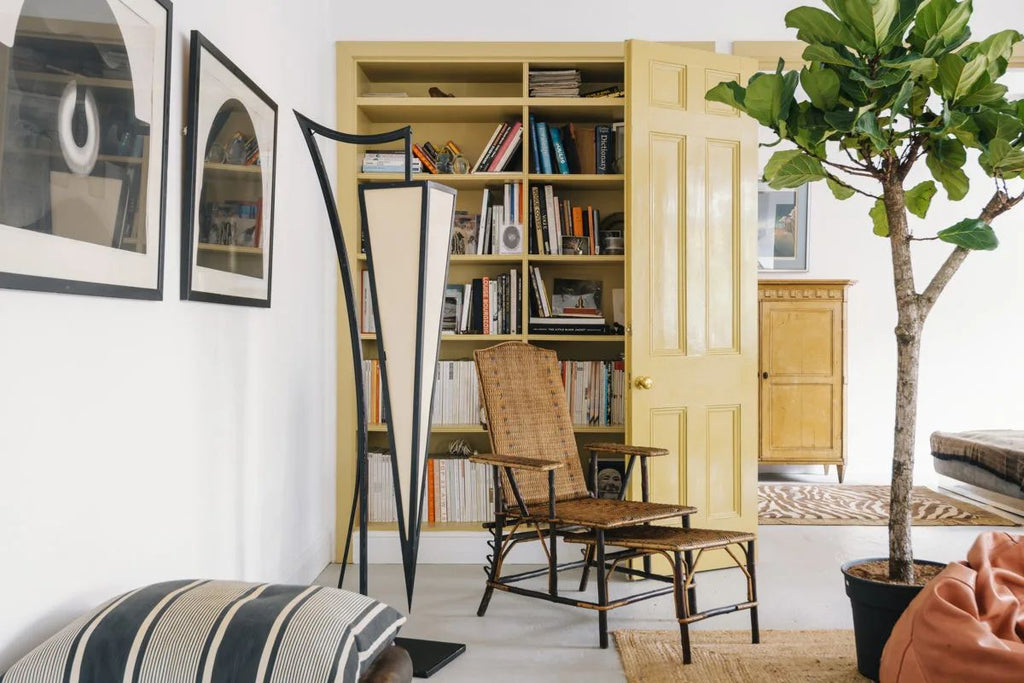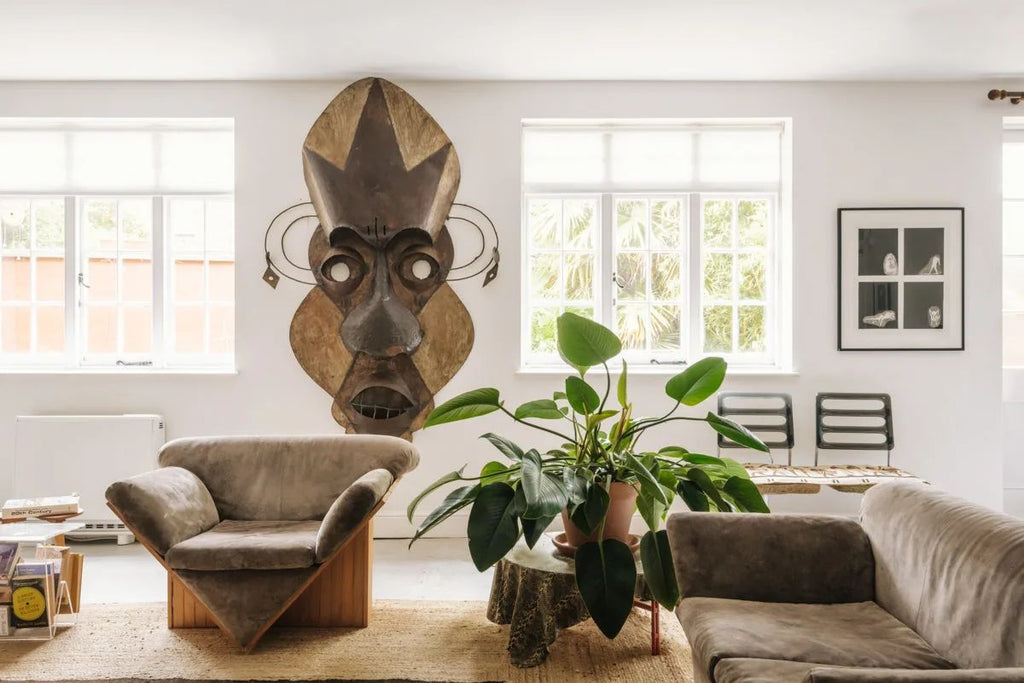 Plant recommendation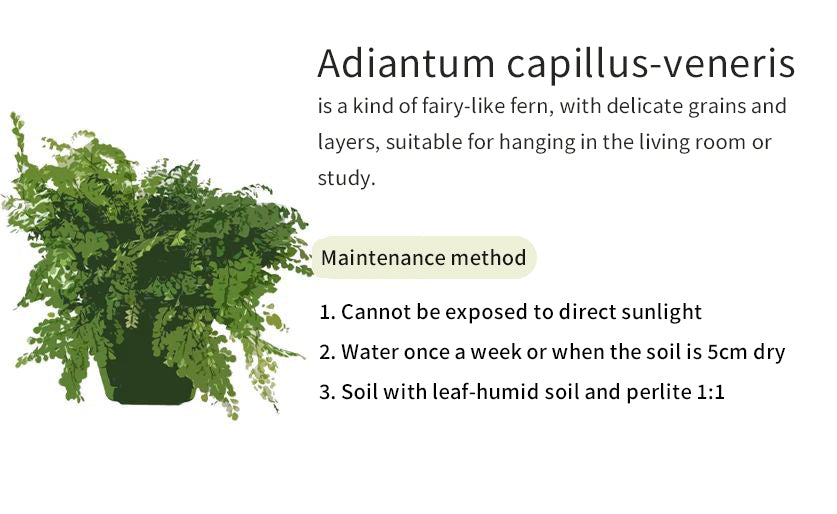 🌿
A colorful wonderland full of plants and art 
Creative Directors Ellen Porteus and Ryan Klewer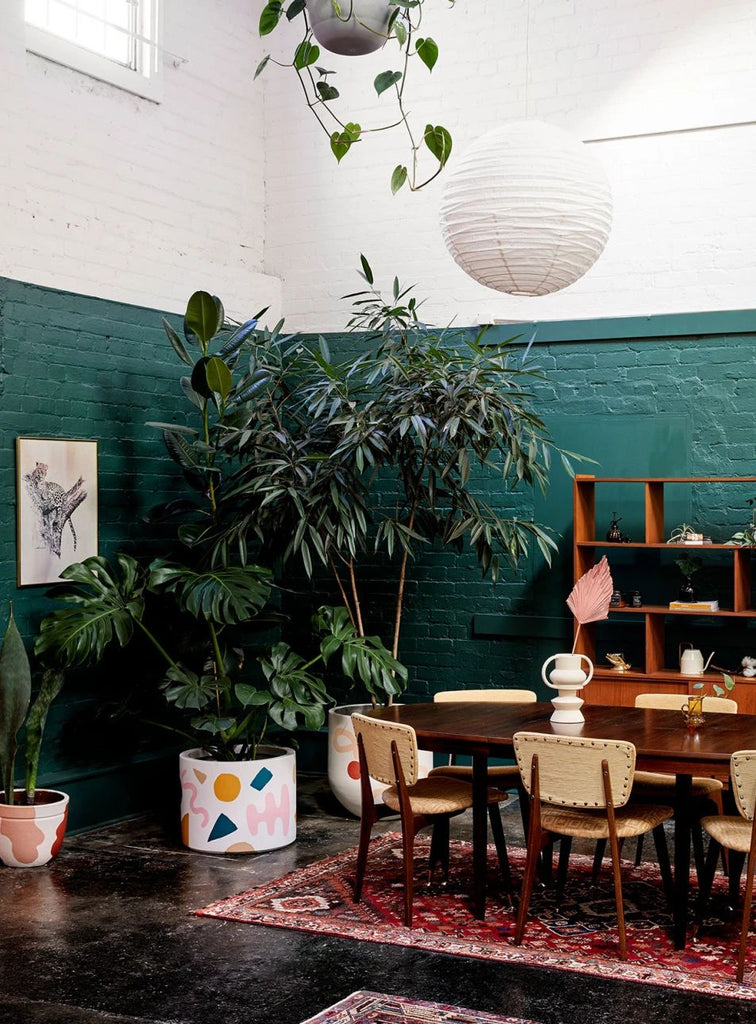 Due to the high ceiling, Ryan chose large plants to create a gorgeous appearance.   
When Ellen Porteus and Ryan Klewer, creative directors of the indoor plant design studio Plant Charmer, saw this room for the first time, it was empty. The first thing the couple did was to use a paint palette—a mix of 70s style mustard sauce, terracotta, salmon powder, sand color.   
These colors have been applied in various ways throughout the home, and eventually become warehouses transformed with paint and mid century modern plants, creating the feeling of strolling among the flowers.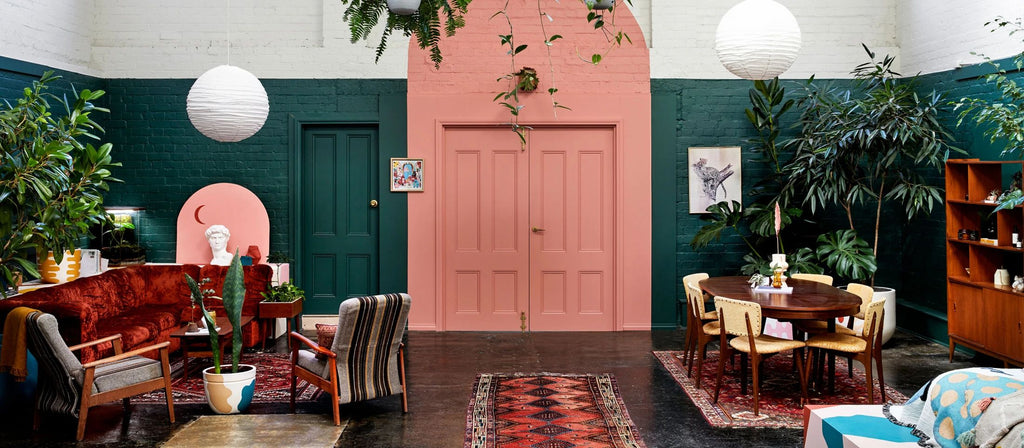 The flower pot is a custom-made concrete flower pot. The hanging plants choose species with scattered branches and leaves, so over time, they will feel like they are under the canopy.  
It is such a colorful wonderland full of mid century modern plants and art, reflecting the work and eclectic personal style of creative couples. 

Plant recommendation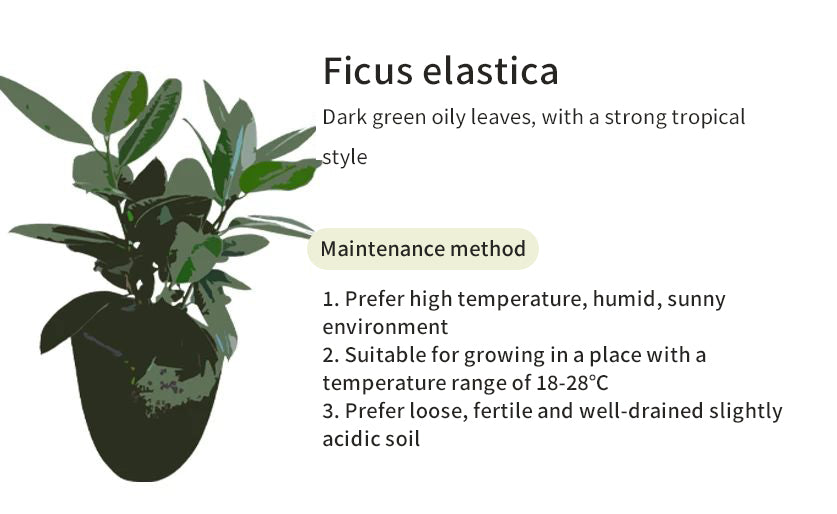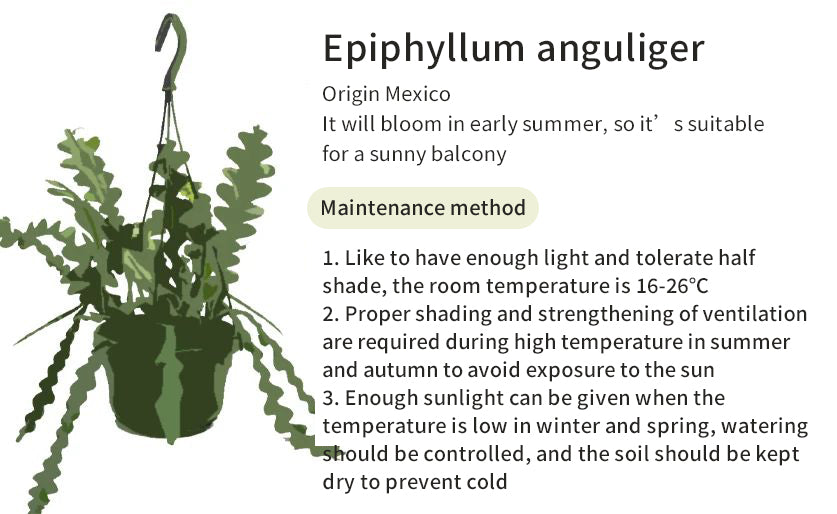 🌿 
"Sky Tree House" exclusively owned by New York Apartments 
Actor Molly Bernard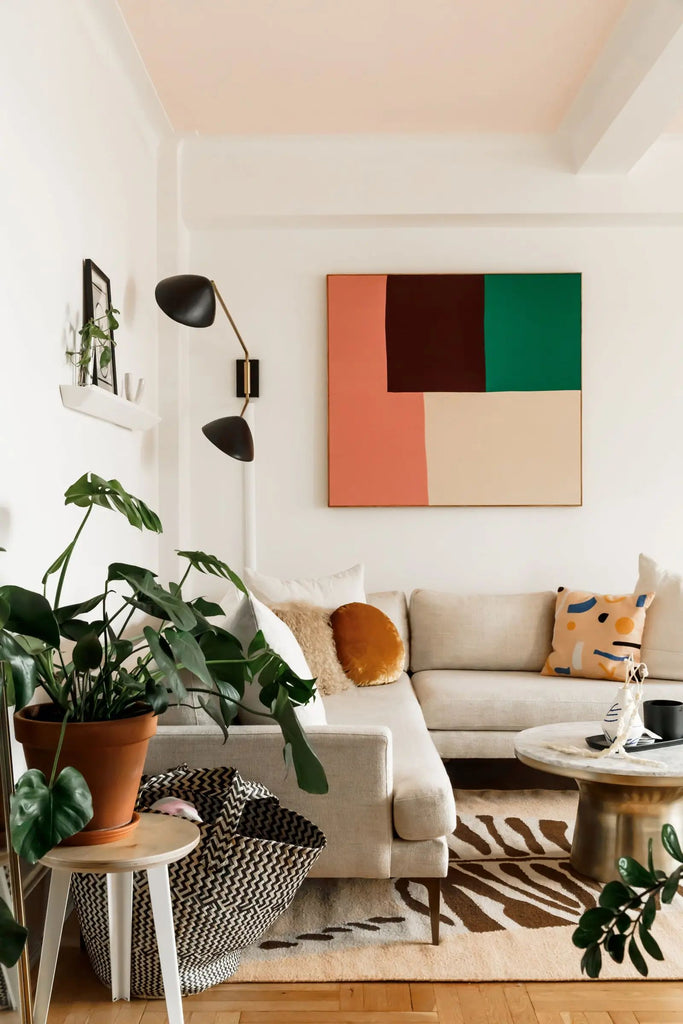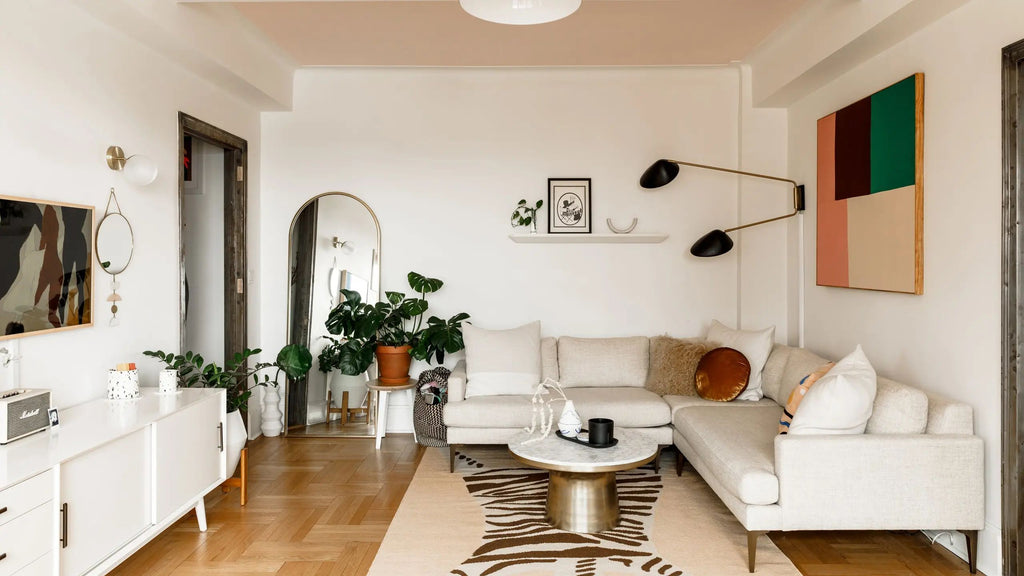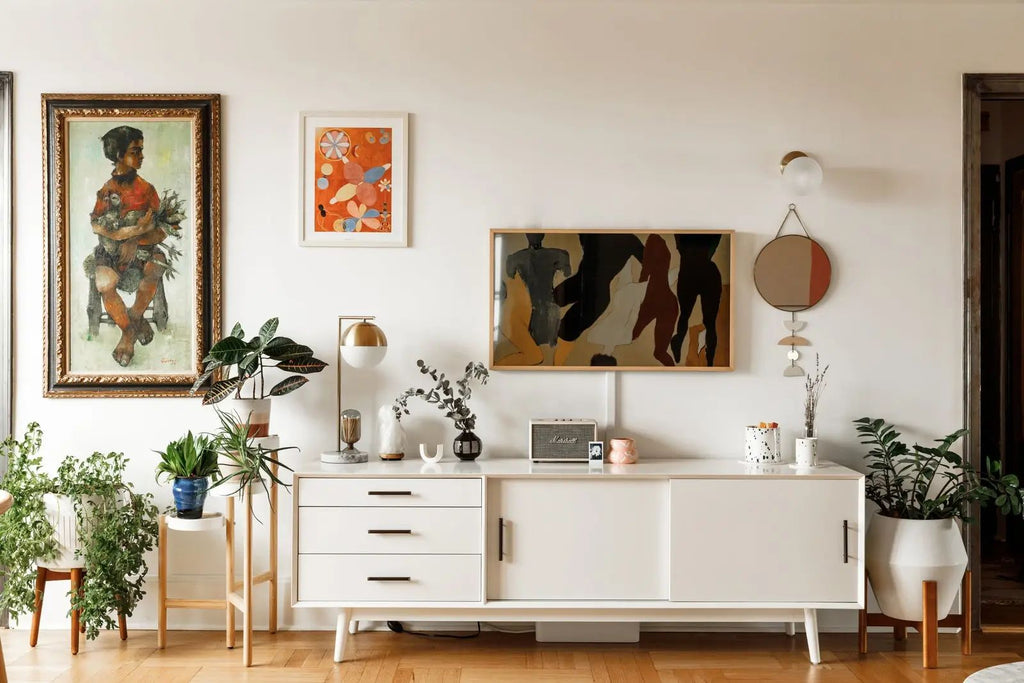 Before searching for the coveted New York City apartment, actor Molly Bernard drew up her wish list. She believes that light is the most important element in the entire space.   
Molly Bernard transformed this apartment into a bright and cozy "Sky Book House". The whole apartment exudes a sense of ubiquitous warmth, and plants and branches help to exude a tranquil atmosphere in the interior.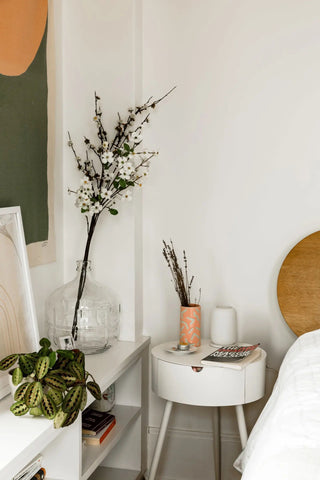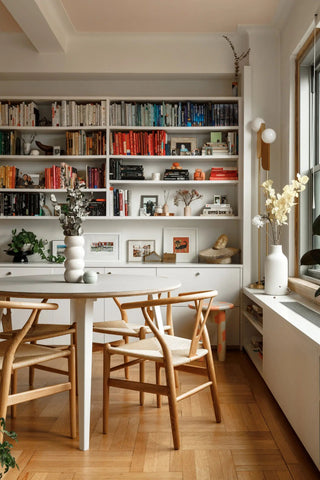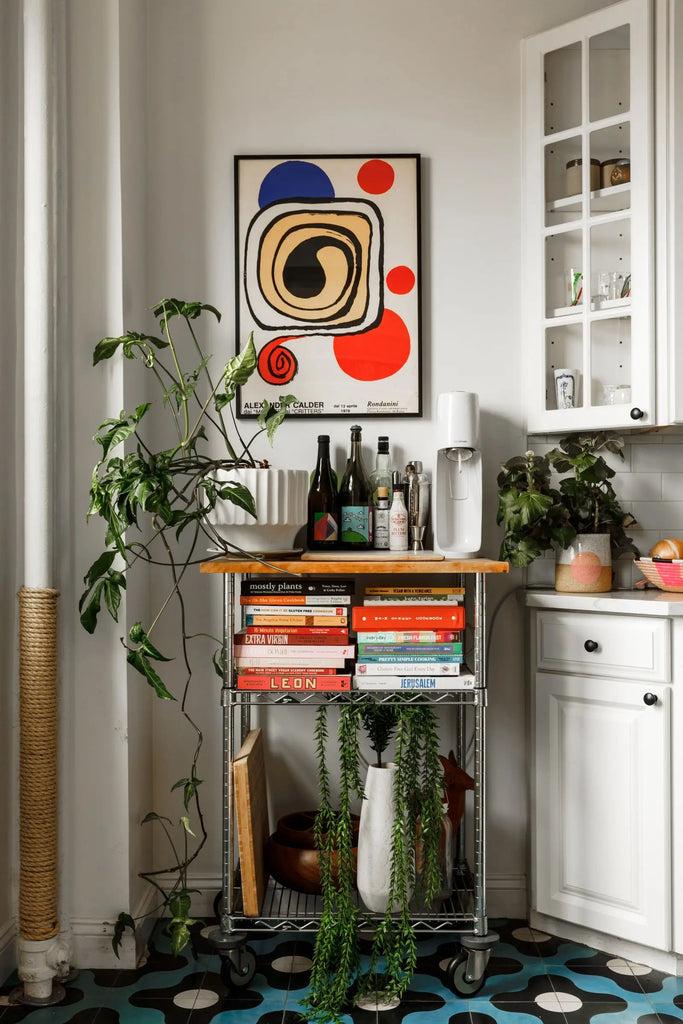 💡Potted plant placement skills💡   
1. Entrance: Lack of sunlight, suitable for placing small potted plants. Such as money tree, green dill, spider plant.   
2. Living room: large plants such as bird of paradise, lute leaf ficus can be placed in the corner; small plants can be placed on the coffee table, table cabinet, corner sofa, etc., in order to achieve the effect of scattered decoration.   
3. Study room: suitable for foliage plants or potted plants with elegant colors, such as duck's feet, orchids, etc.   
4. Bedroom: Suitable for wall-mounted plants and potted plants, such as cactus, monstera, tiger pilan, ficus benjamin, etc.