For many families, the kitchen is the heart of the
home
. It's the place where everyone gathers, homework happens, food is shared and conversations take place.
 If you've decided to remodel your kitchen but aren't sure exactly where to start - you aren't alone! No matter what your style or taste, mixing metals in the kitchen design can help to create a uniquely gorgeous, updated look to any kitchen.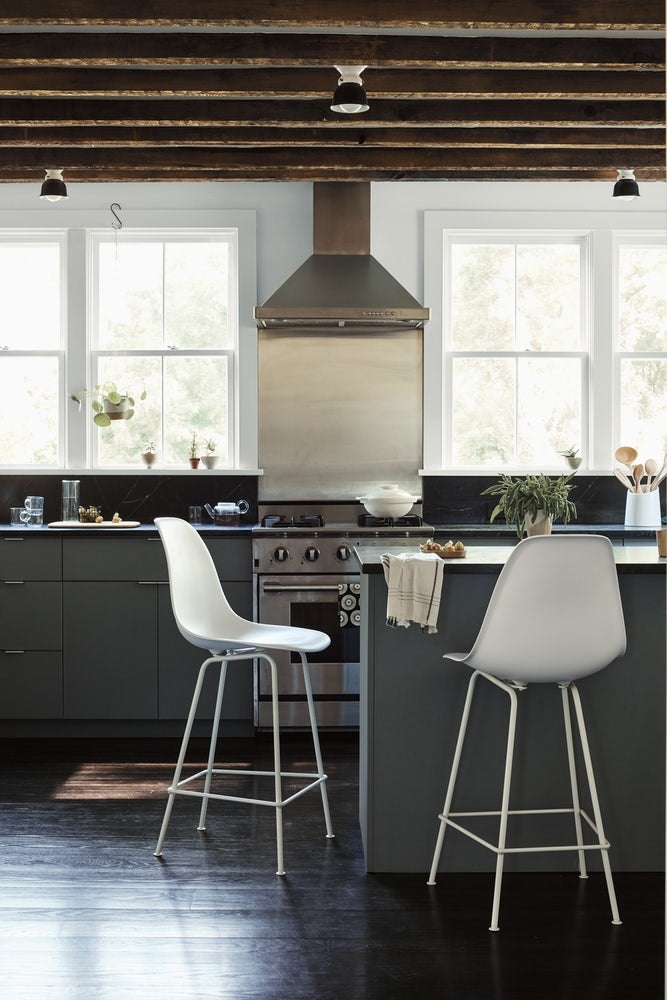 It used to be that mixing metals and materials was considered hodge-podge. Lovers of a loom that's both refined and eclectic, rejoice! Mixing metal finishes can add dimension and visual
interest to a room
. Instead of a monochromatic, one-note space, you create intrigue and the illusion of texture. When you mix metals, you can blend
styles
, making a room look more or less modern depending on your personal taste. So how do you do it without making your home feel like a funhouse? Follow these 6 simple steps.
Step 1: Know Metal In The Kitchen
Above all, we should know that to finish a kitchen these metals are 
in need
:
Cabinetry Hardware

Plumbing Fixtures

Lighting Fixtures

Appliances

Range Hoods

Furnishing Details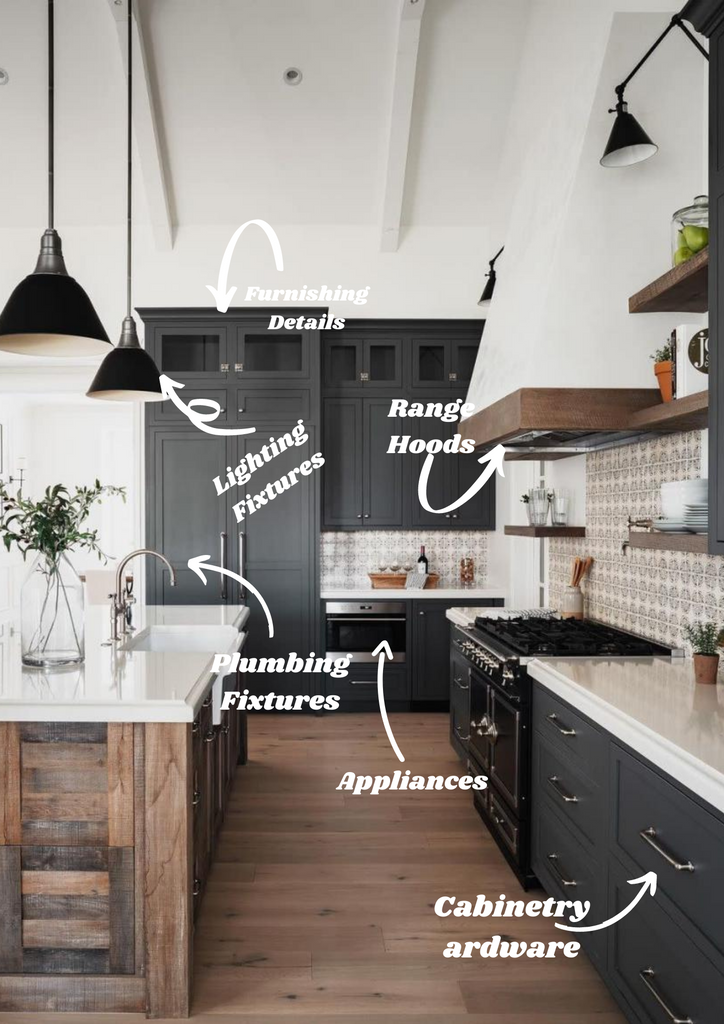 Step 2: Find A Foundation Metal
When mixing metals, it's best to start with the pieces you can't live without – or the ones you have to live with – as a guide for the rest of the hardware in the room. Then comes the fun part.
Your foundation metal is what you'll see throughout the space – on your doorknobs, hinges, etc. Then you'll choose another metal that will act as your accent metal – this one goes in your lighting and plumbing. If you're going for three different metal finishes, your last can be carefully peppered in with hardware. The last thing you want is for the space to feel overloaded.
Step 3: Designate A Number Of Finishes
The first step is
reading the room
to decide how many, if any, metals will be mixed. Most often we'll use 2-3 finishes in a room, but sometimes we may use just one finish throughout the space when we are trying to achieve a
clean look
that highlights other dramatic elements (in a small powder, for example).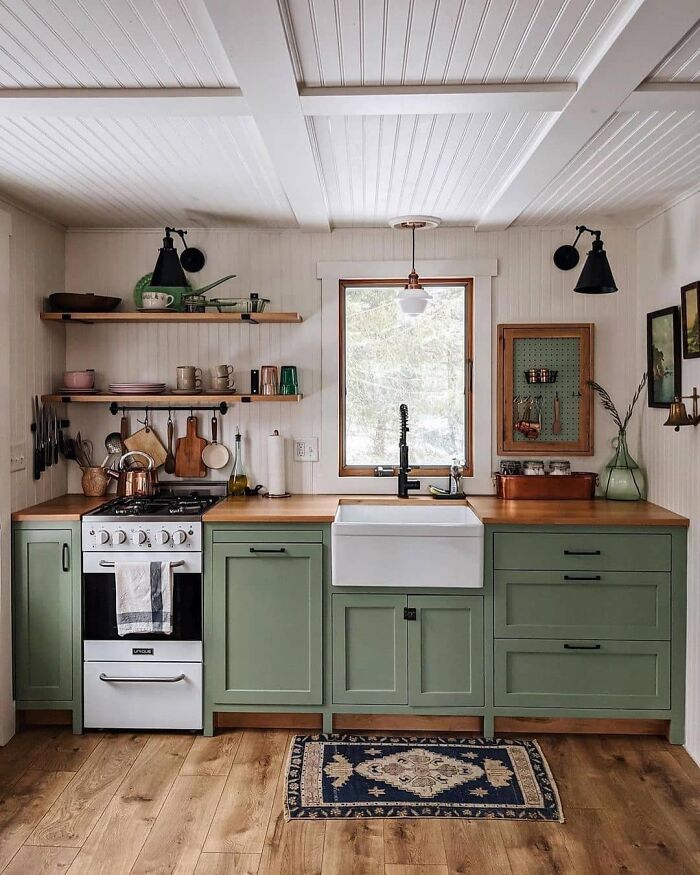 However, two finishes per space are pretty standard, especially for smaller spaces. We'll sometimes opt for 3 finishes in a larger kitchen, where we can use multiple elements to balance each out. In the case of 3 finishes, the third choice will usually be a simple black or white finish that doesn't compete with the other two.
Step 4: 
Consider the design style
Mind the style of your home, whether it's Art Deco or Arts and Crafts, contemporary or transitional. Chrome conveys a minimalist Scandinavian style, for example, while nickel shines in an elegant powder room. Meanwhile, oil-rubbed finishes work very well in Old World or Tuscan-style spaces. The brownish, burnt tone gives it a rustic look that also works well in a cabin or cottage setting. And if all else fails, trust your gut: Intuitively, you know what you like.
Modern Industrial Style

Modern Ranch 

Style

 
Step 5: 
Blend Warm and Cool Toned Metals
Compelling opposition, which is showcased in the two kitchens below, is at the core of mixing metals. While there isn't a perfect ratio, it's most impactful to combine warm metals, such as copper and gold, with cooler tones, such as polished chrome and stainless steel.
Selecting faucet finishes, cabinet hardware, and lighting is a good place to start as you begin to incorporate metals. Metallic accessories, such as shelving, wine racks and other décor items, can then be added in to complete the space.
Step 6: 
The Balancing Act
As a design principle in general, balance is typically used in spatial terms. You wouldn't, for example, have all of your furniture on one side of the room. It's not only impractical, but it also isn't very pleasing to the eye.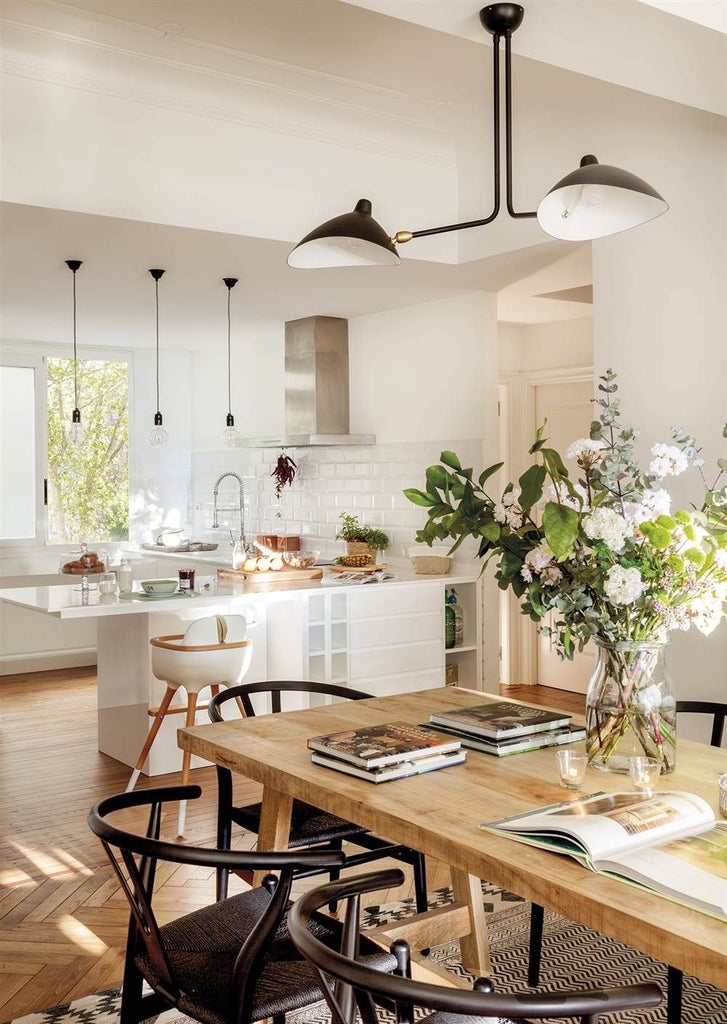 It's no different when mixing metals. Both large and small spaces should have a mostly equalized approach so that one side of the room doesn't "hold more" or appear visually "heavier" than the other. Blending warm and cool tones by dispersing a bit of each throughout the room creates an attractive visual flow and helps the whole space to feel cohesive.
OTHER POSTS YOU'LL ENJOY: