In the world of design, printing is always a special existence, and its appearance experimentally explores the collision and integration of multiple cultures. Whether it is a classic pattern or a new design force, when the colors, patterns and forms are gathered on a whole fabric and become vibrant, printing is the textile form of "the interest of life".
Whether in the field of fashion design or interior decoration, printing can constitute a colorful and whimsical world. When the early spring arrives, this article takes everyone from the perspective of printing masters in all fields of the world to appreciate the full interest and natural beauty of the "flowers" in their eyes.
You may also like:
The 10 Best Baby's chairs of 2022
The Best 15 Romantic Home Design and Decor Ideas - 2022 Valentine's Day Special
7 Plant Lovers' Home - Plants are the best decorations at home
Classic printing master
Realistic naturalistic classic print 
William Morris
(1834 – 1896)
The elegant swirls of vines, flowers and leaves are perfectly symmetrical. The iconic pattern style of William Morris (1834-1896), the most important British artist and textile designer in the 19th century, is unique. He is the founder of the British "Arts and Crafts" movement. Land promotes the fun of handicrafts and the beauty of nature.
Left: Plaid wallpaper (1862), ©V&A Museum, London
Right: Sunflower wallpaper (1879), ©V&A Museum, London
Jasmine lattice (1868) & fruit (1865), ©V&A Museum, London
In 1861, Morris and his friends established a handmade product company-Morris, Marshall, Faulkner & Co. (MMF). During this period, Morris created a large number of exquisite embroidered tapestries and wallpapers. The success of Morris wallpaper design depends on his good practice and close observation of nature. So far, those revolutionary design patterns are still widely used in furniture decoration, curtains, ceramics, and even fashion accessories.
Tulips and Willows (1873) & Marigold Wallpaper (1875), ©V&A Museum, London
Left: Strawberry Thief (1883), Right: Pink and Rose (1890), ©V&A Museum, London
The V&A Museum has collected a large number of his works on textiles. The more than 50 wallpapers he created during his career adopt a naturalistic and very British design style, which is both novel and quietly radical.
Balmoral (1887) & St James (1881), ©V&A Museum, London
Morris' classic prints are also often reproduced. For example, Jonathan Anderson, the creative director of the Spanish luxury brand Loewe, chose 4 original prints from 1874 to 1883-strawberry thief, forest, mouse and Honeysuckle, designed them as a series of motorcycle jackets, dresses, and hand-woven wool pullovers.
Unique abstract style floral aesthetics 
Lucienne Day 
(1917 – 2010)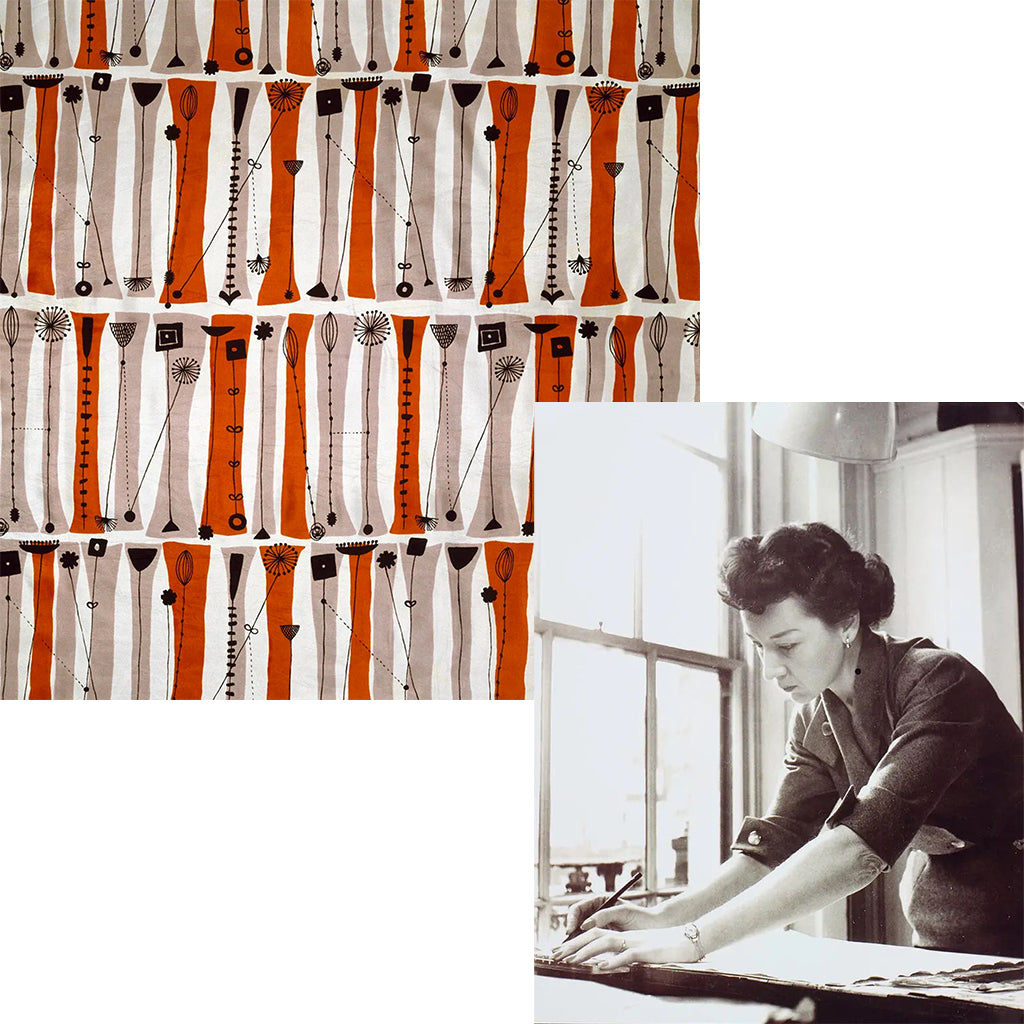 In the UK, another designer, Lucienne Day, who is good at finding inspiration from plants, is exceptionally good in design fields such as wallpaper, textiles and carpets and has created a lasting influence. Plant forms will appear repeatedly throughout her work.
Left: Perpetua, British Celanese (1953) 
Right: Miscellany, British Celanese (1952)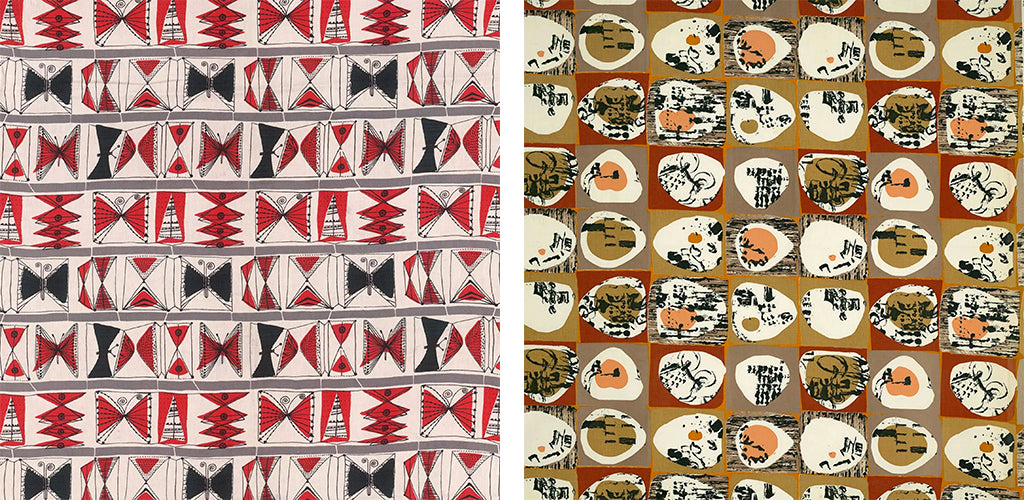 Left: Fritillary, Liberty (1954) 
Right: Fall, Edinburgh Weavers (1952)
Lucienne Day was born in January 1917 and grew up in Croydon, south London. During her studies at the Royal College of Art in the late 1930s, she met her husband, furniture designer Robin Day.
This British design couple is often compared with the Eames couple in the United States, but it is different from the way the Eames couple always cooperate in design. The two have their own design expertise. Robin focuses on furniture design, and Lucienne focuses on fabric design. 
RCA Graduation Works Exhibition (1940)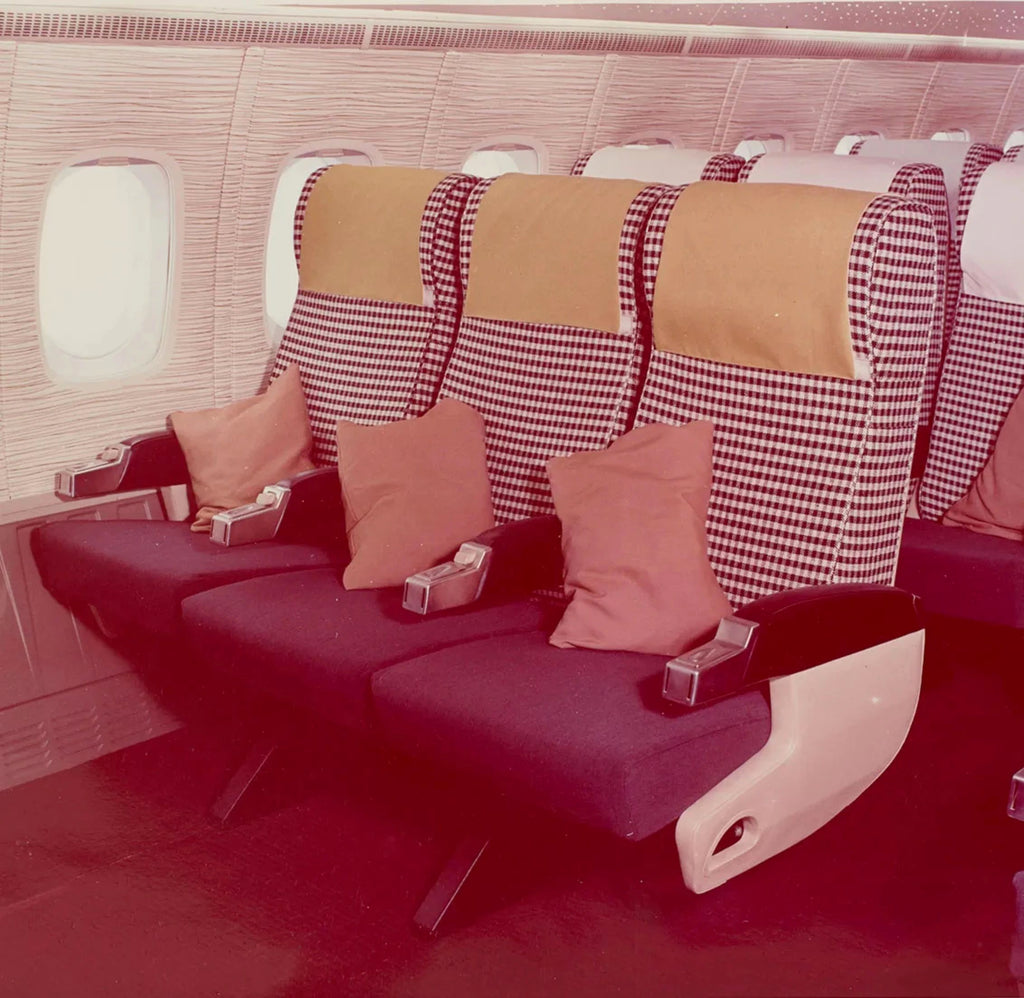 Super VC10 aircraft interior, BOAC (1962)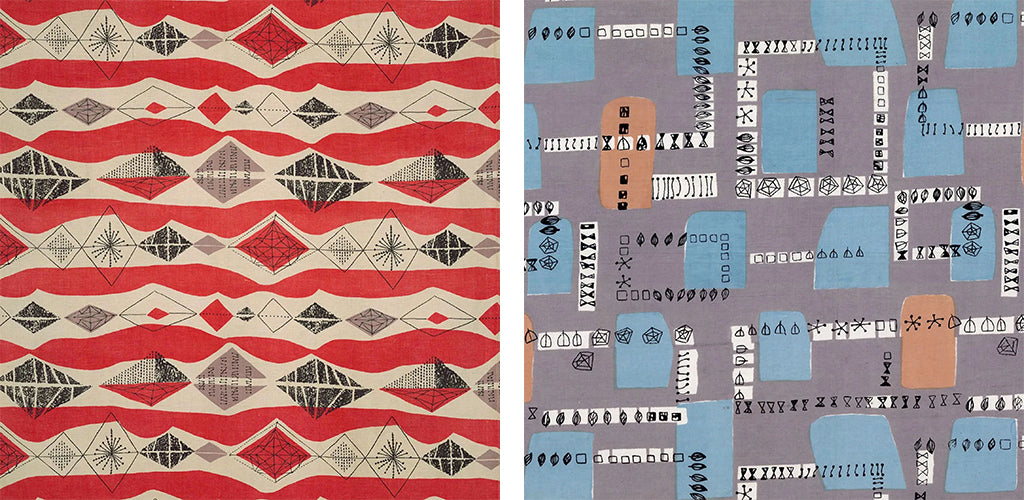 Left: Allegro, Heal's Fabrics (1952) 
Right: Quadrille, British Celanese (1952)
She brings unique colors, lines, forms and ingredients to everyone, creating a recognizable style, a stylized floral design that combines soft and acidic colors, and represents a new aesthetic in pattern design.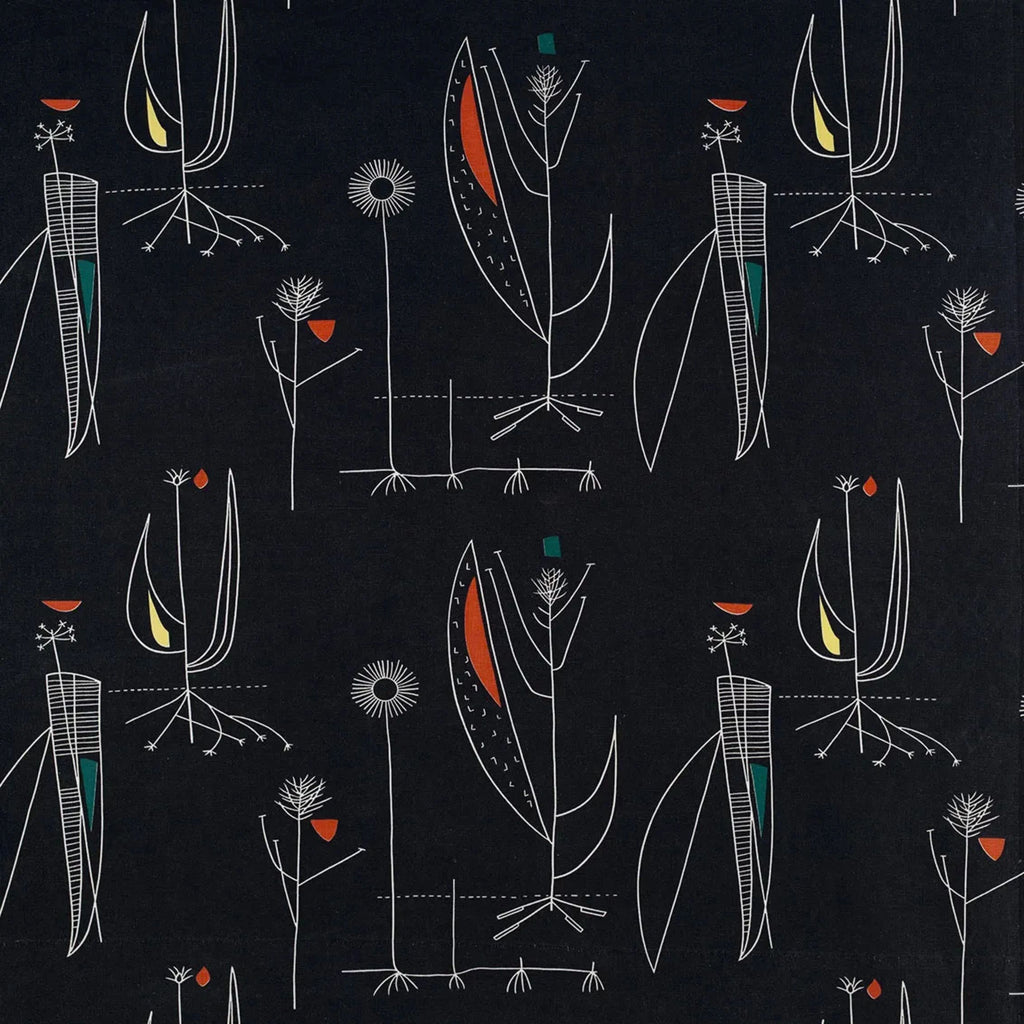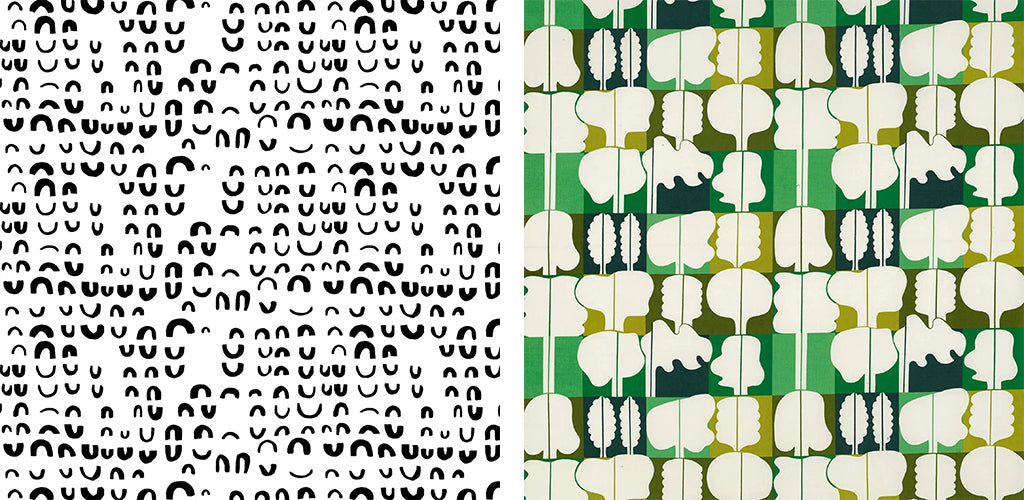 Magnetic&Parkland, Heal's Fabrics (1957)
In her 60-year career, Lucienne Day has cooperated with many big brands, including Liberty, John Lewis, Cole & Son and Rosenthal, etc. She not only designs wallpapers and fabrics for these brands, but also involves carpets and home furnishings. Supplies and ceramic supplies.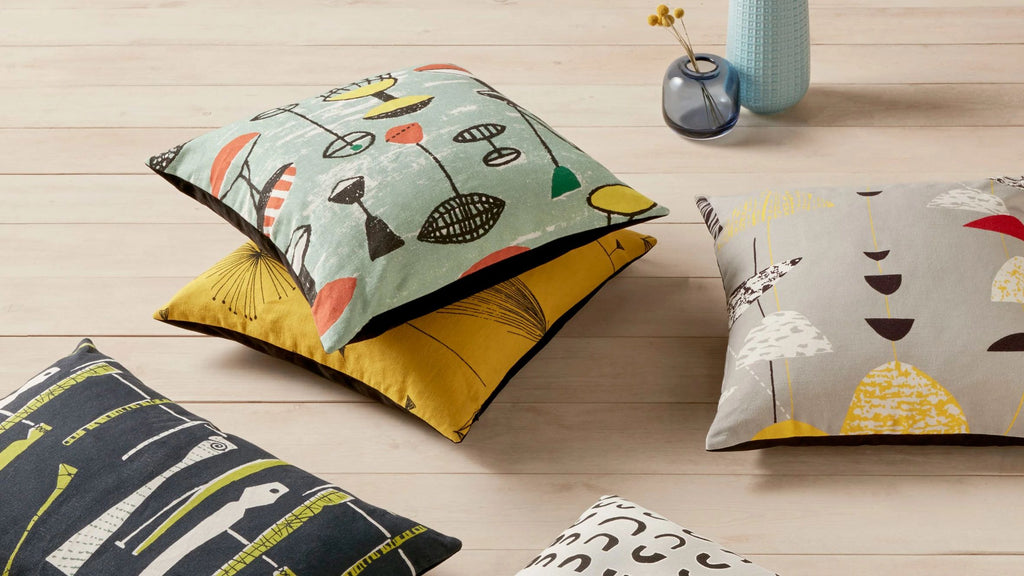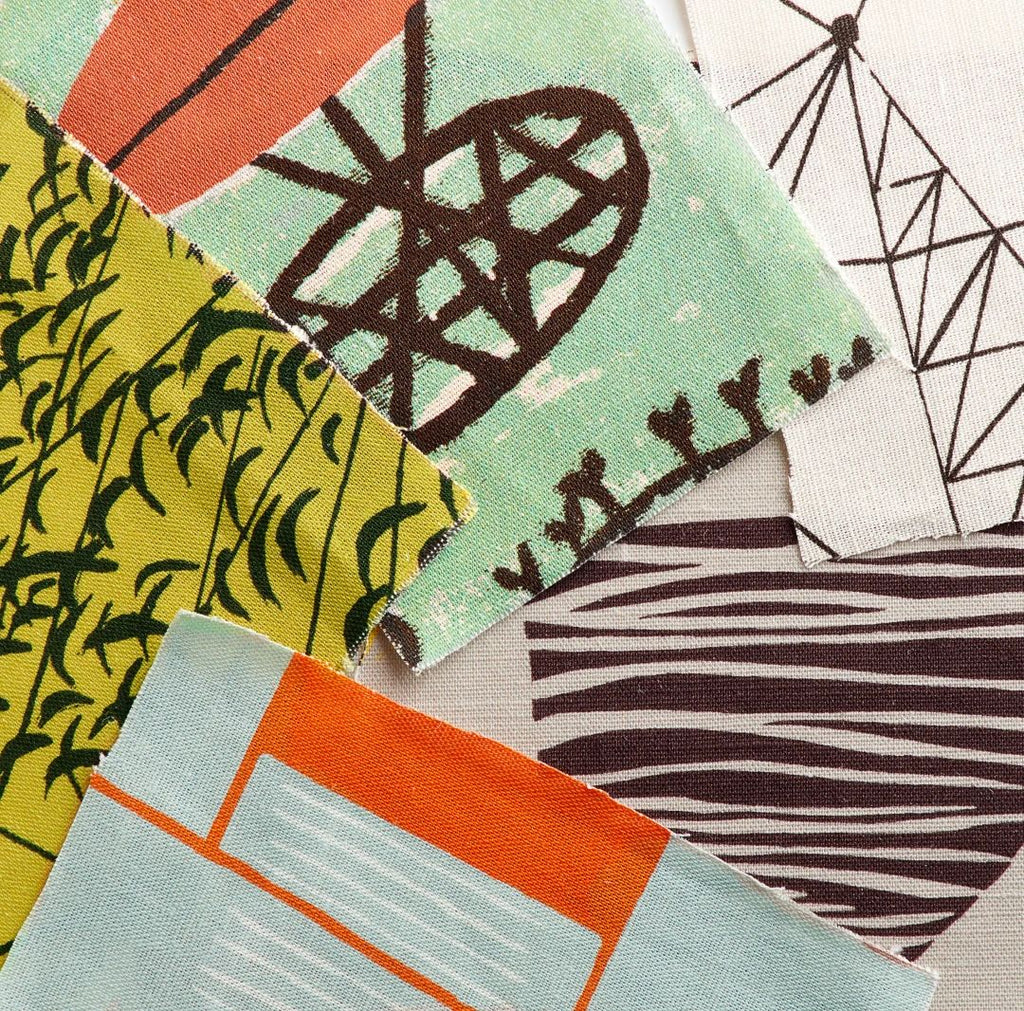 The department store John Lewis uses Lucienne Day to design and print a series of textiles.
Fashion·Home Printing New Wave
Fashion gardener
Ken Scott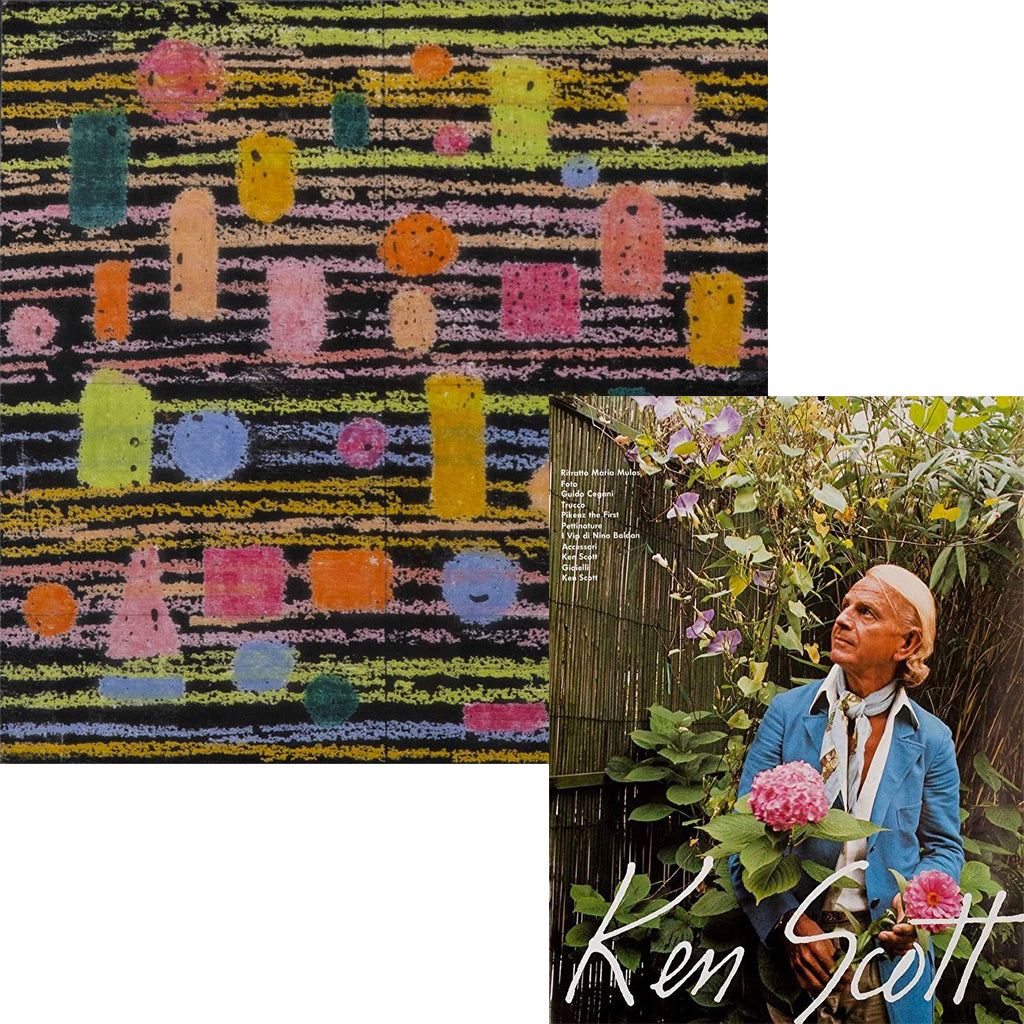 Ken Scott was born in Indiana, USA in 1918. He showed a strong interest in painting when he was young, which prompted him to study in New York. In the spirit of freedom and curiosity, he moved to Europe in 1946, where he founded the brand Falconetto.
Starting from textiles, the artist completely changed the style of the time. Bright, sunny colors, unpredictable combinations and pleasant flowers have become his "signs." He has pioneering creativity, unfettered imagination, and extraordinary skills to create immortal designs.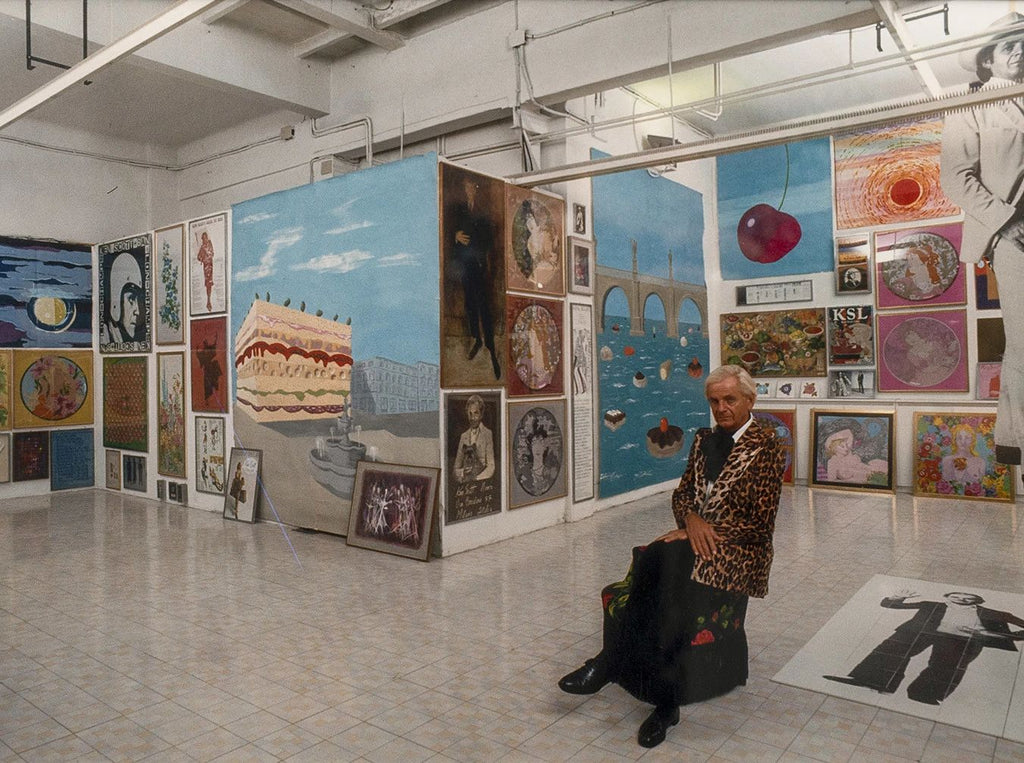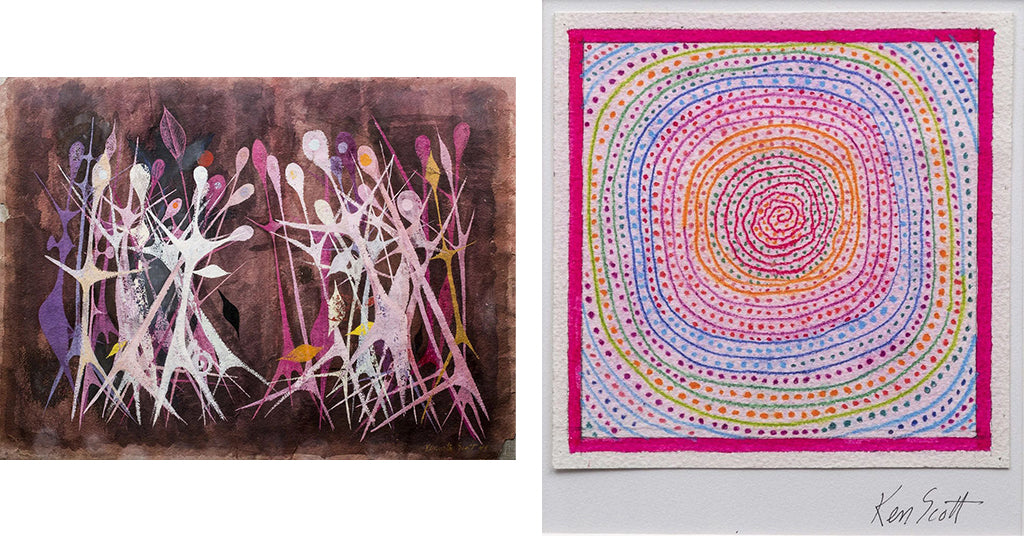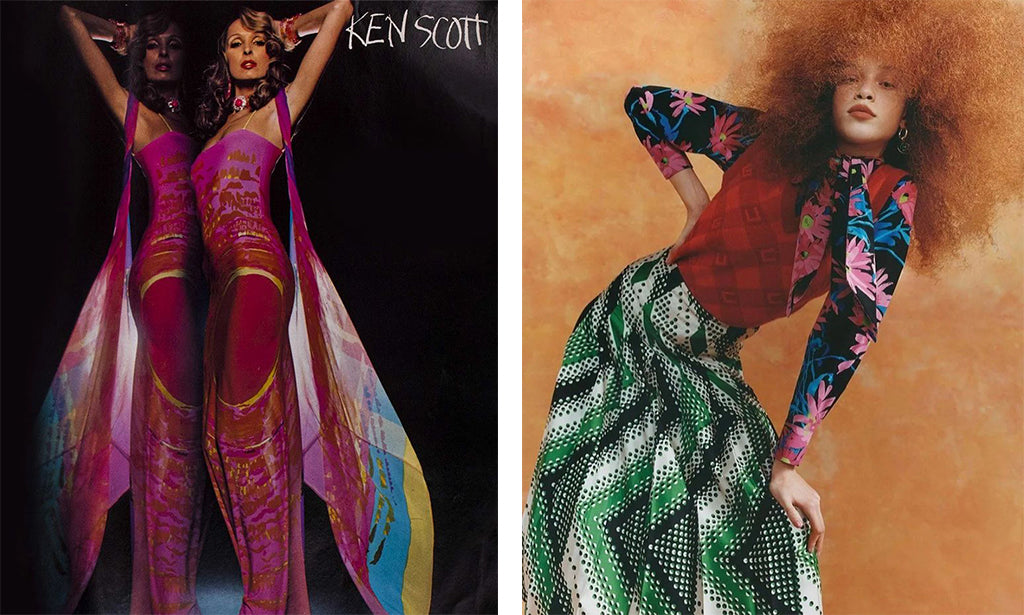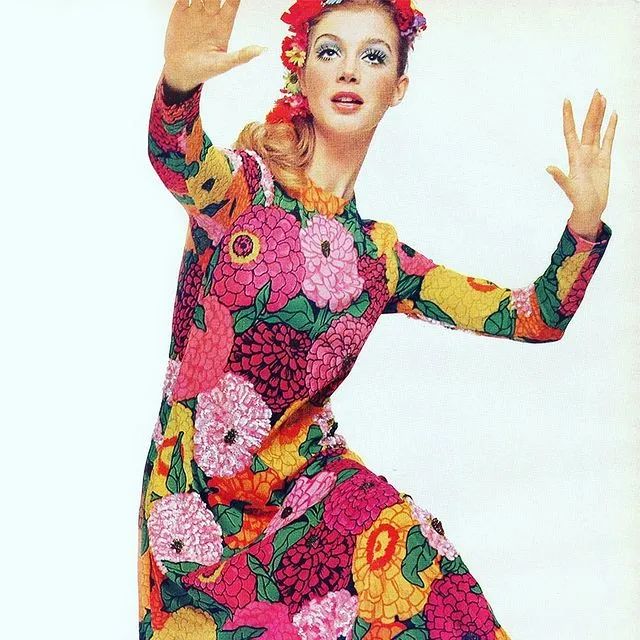 Ken Scott's artwork and fashion design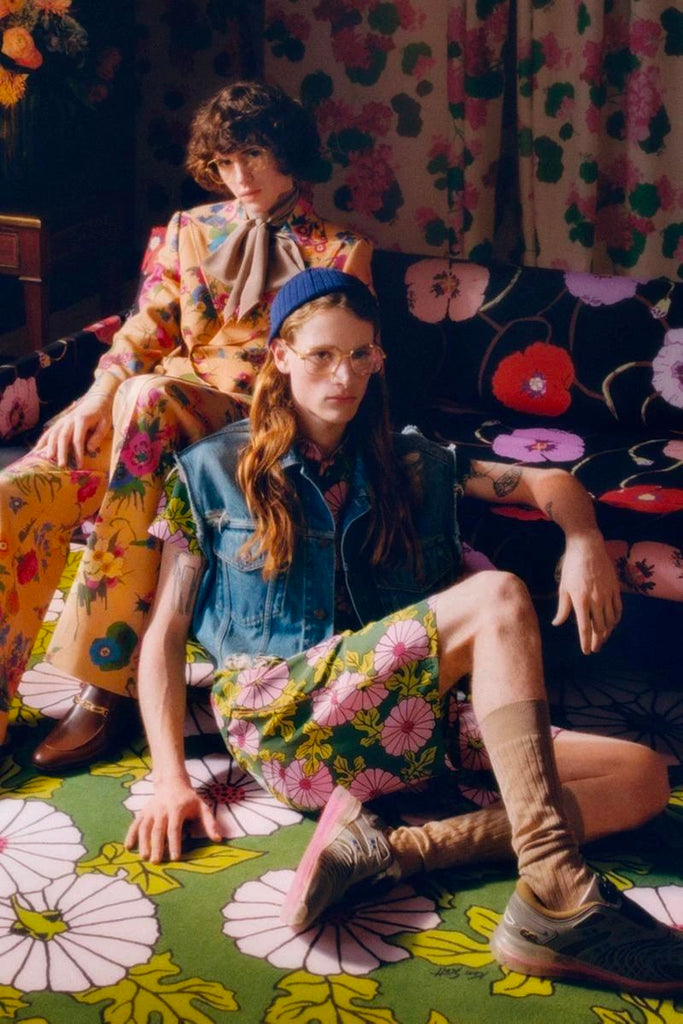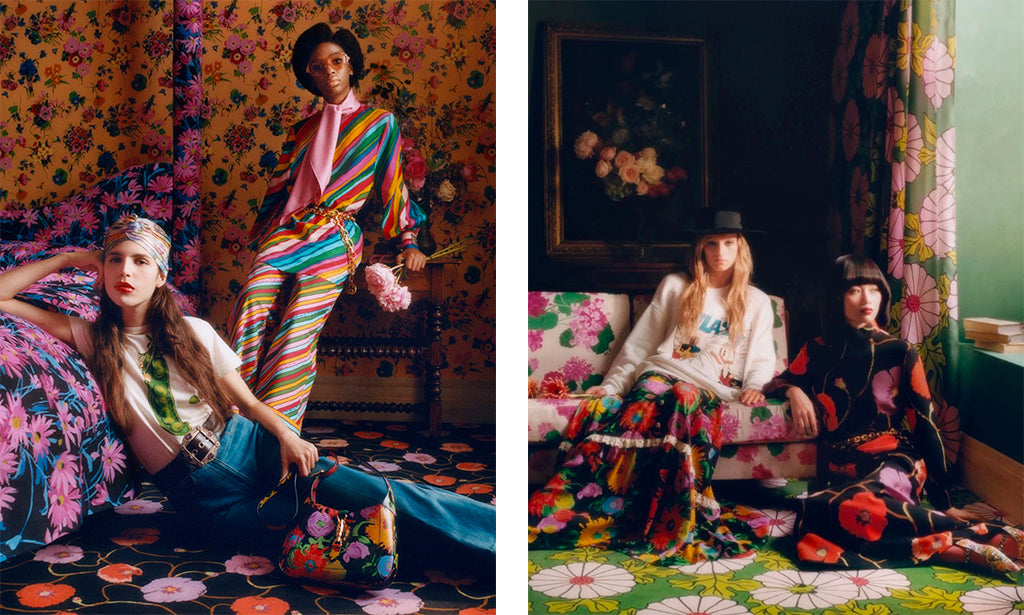 Gucci*Ken Scott limited joint series "Final Song Epilogue"
Recently, Gucci released a special spring and summer series "Final Epilogue". Men's and women's clothing and accessories selected a large number of classic patterns from Ken Scott's pen, set the tone with rich colors of flowers.
In addition to fashion, it is worth mentioning Scott's home. His home is simple and Spartan style, decorated with his favorite flowers or printed fabrics, adding color and warmth to the environment, which is what we define today. Pioneer of the lifestyle.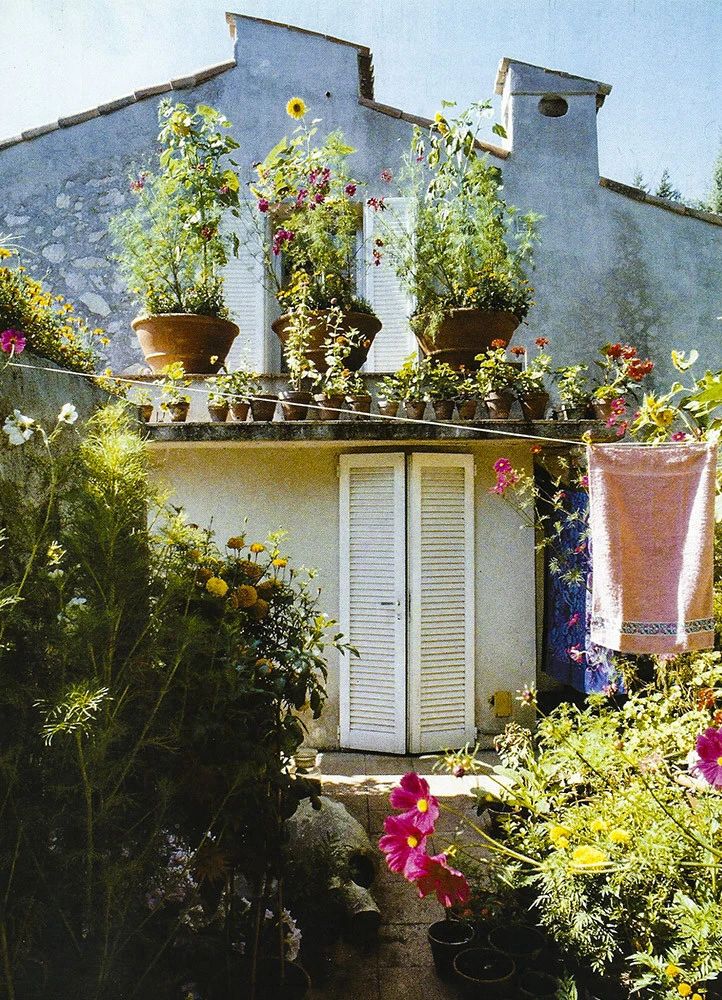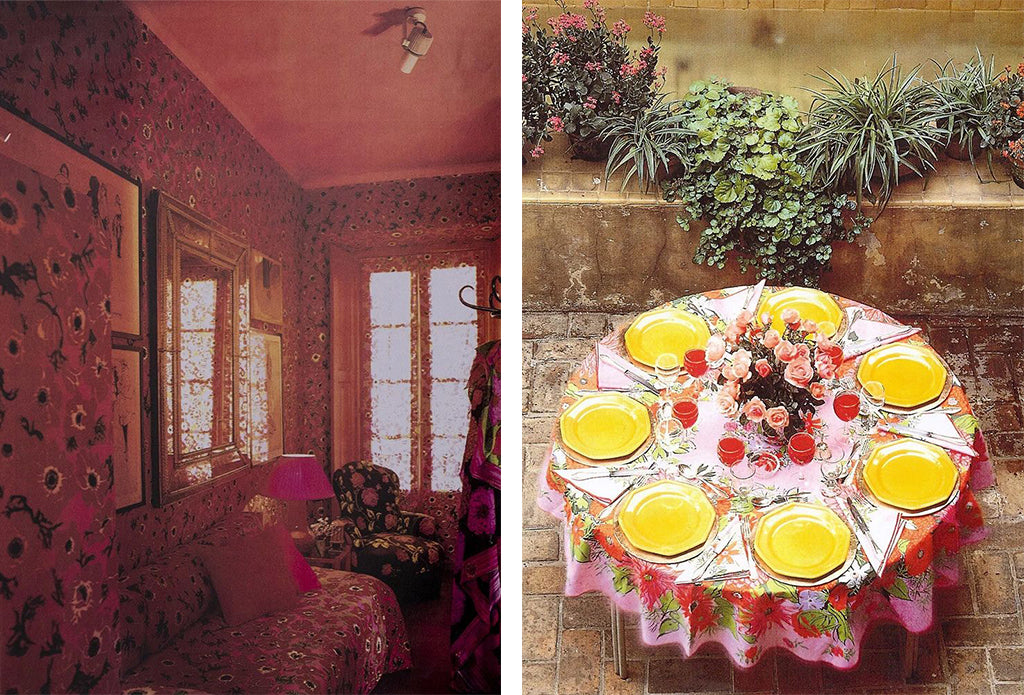 Ken Scott called himself a "gardener" in an interview. For him, plants and flowers represent the inner essence of beauty. "Fashion gardener" is a definition used by others to describe his amazing ability to grow colorful flowers and wonderful gardens on fabrics.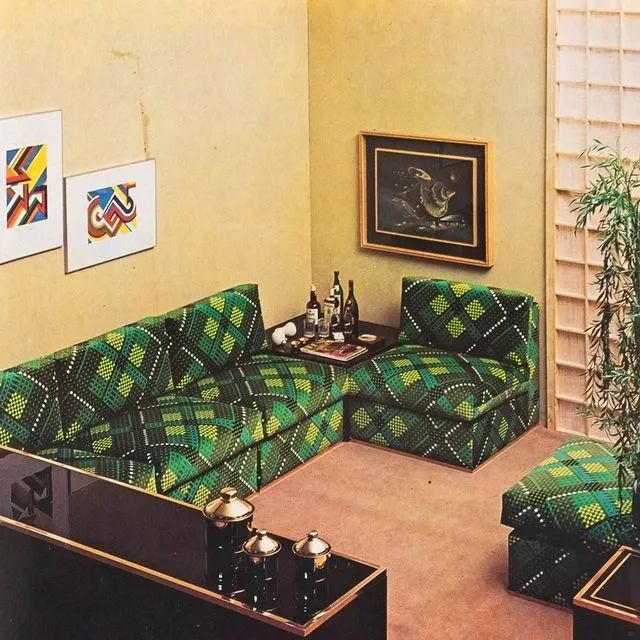 New wave of printing with psychedelic colors 
Charles de Vilmorin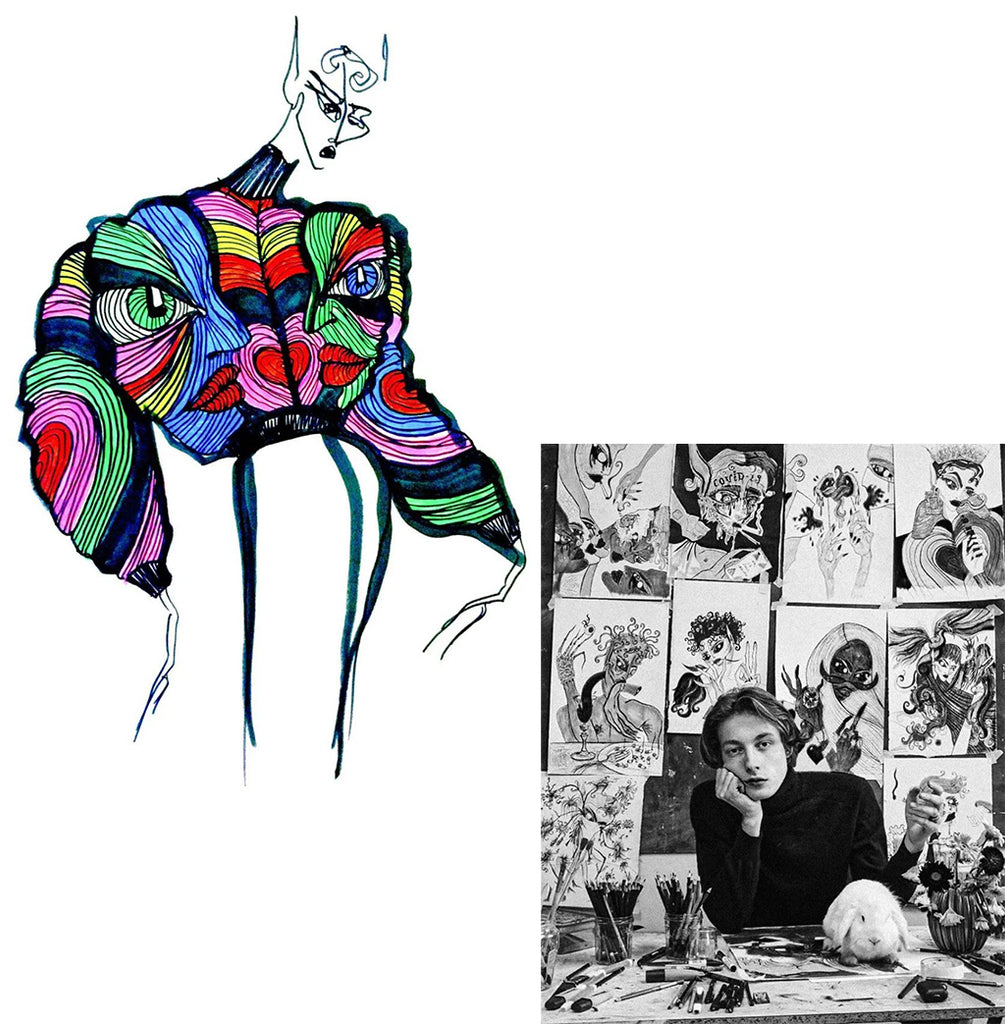 Recently, the veteran French fashion house Rochas announced its new creative director-Charles de Vilmorin, a 24-year-old French designer and model.
Charles de Vilmorin has just graduated from the Paris Fashion Union School and launched his own brand of the same name in April last year. In January this year, he was invited by the French Haute Couture and Fashion Federation to present his haute couture works at Paris Haute Couture Week. .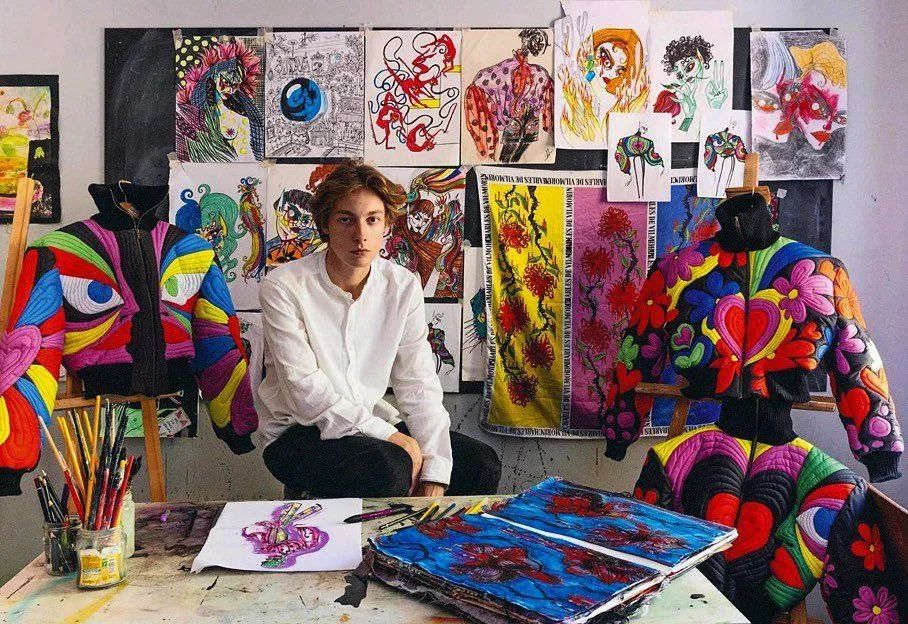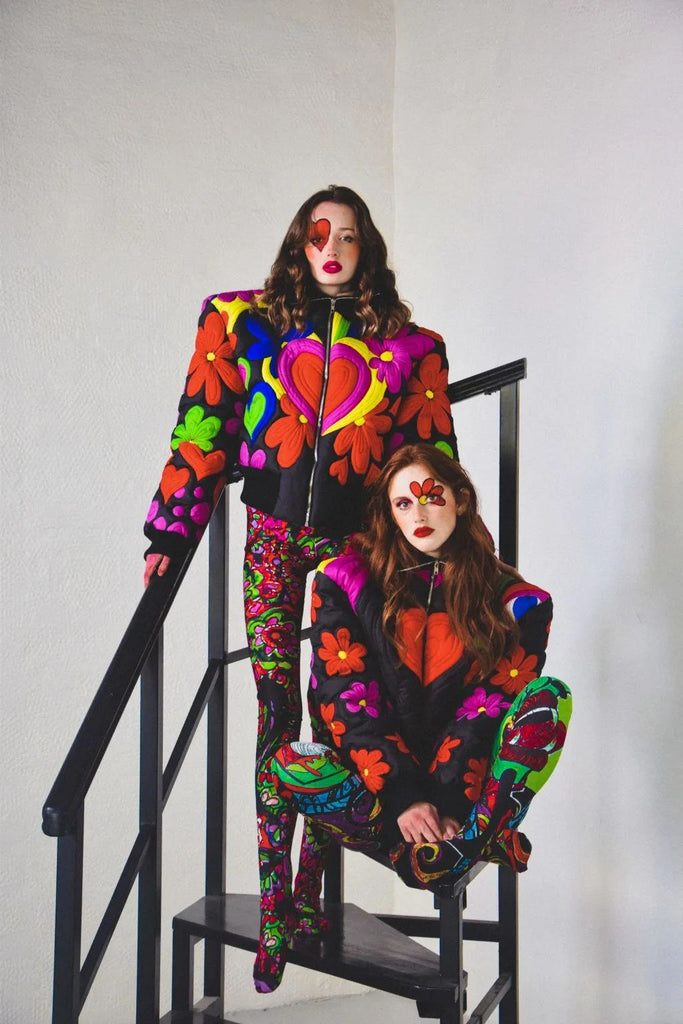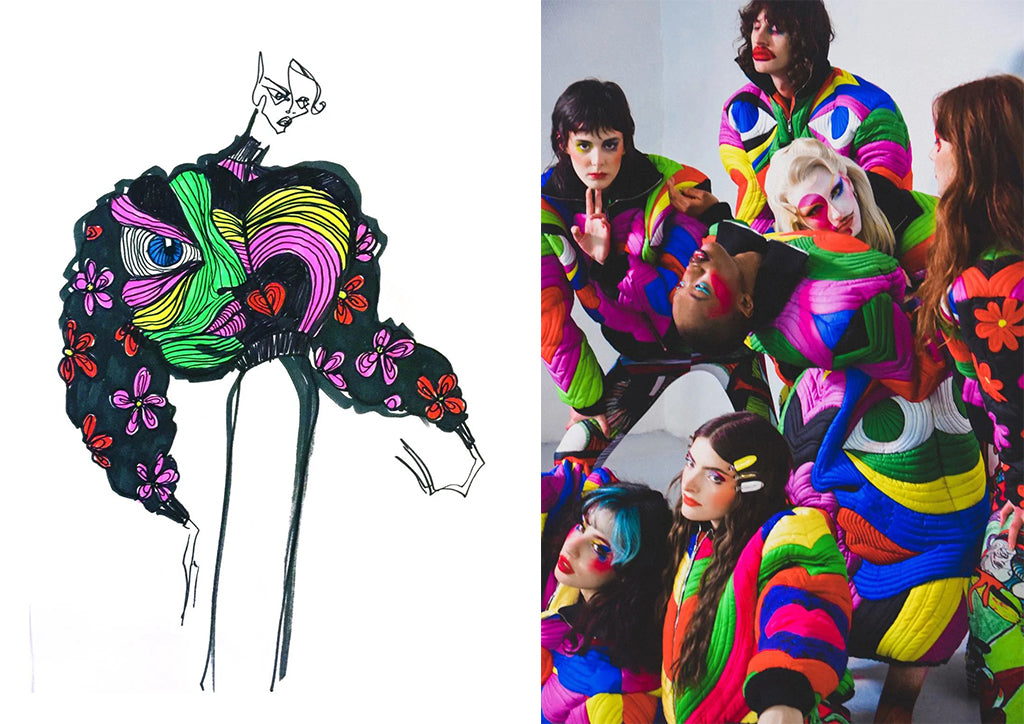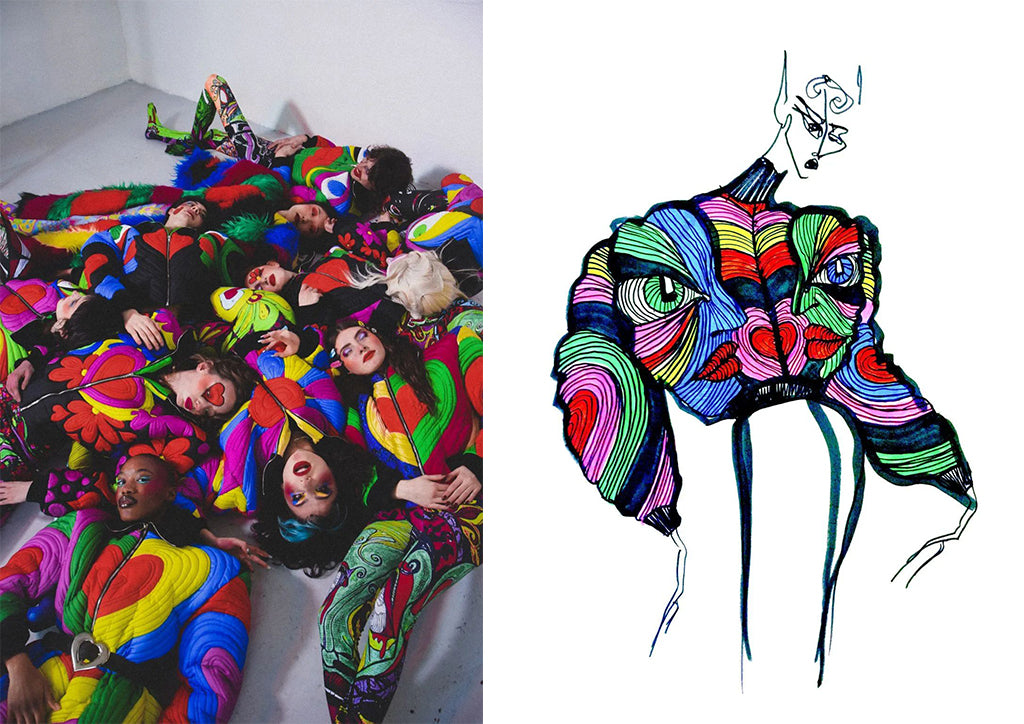 Charles de Vilmorin 20/21 autumn and winter series
The printing style with rich colors and psychedelic colors has been a source of inspiration for designers since it appeared in the 1960s. Charles de Vilmorin likes to mix different skills, patchwork, painting, dyeing, etc. His designs are very personal. Faces, love, flowers and exaggerated and bright colors are unforgettable.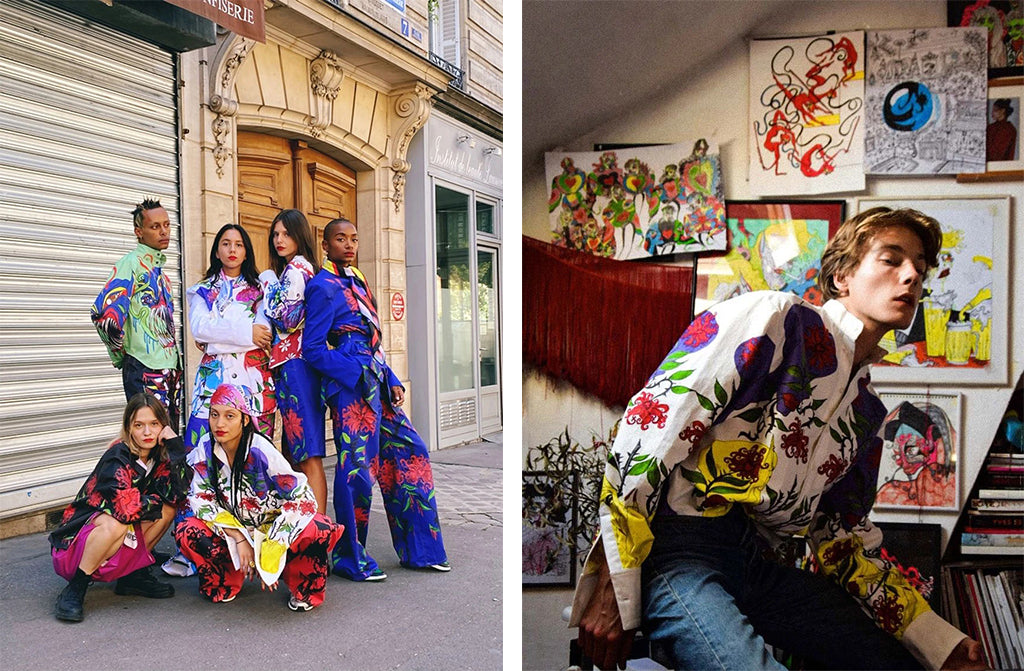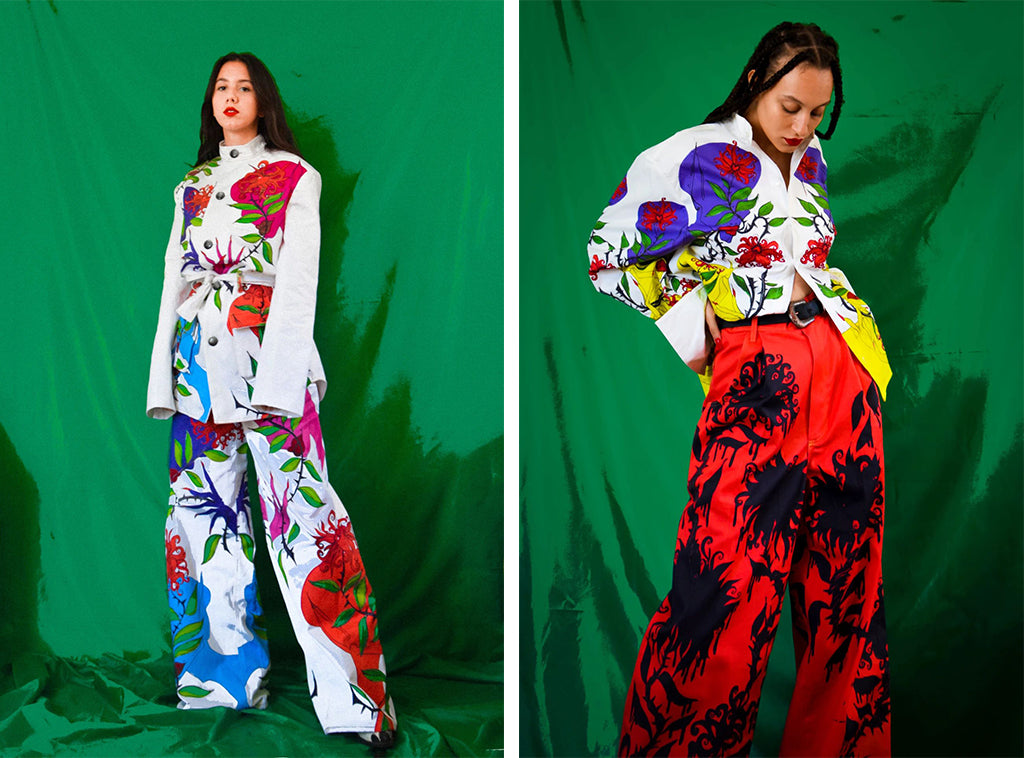 Charles de Vilmorin capsule collection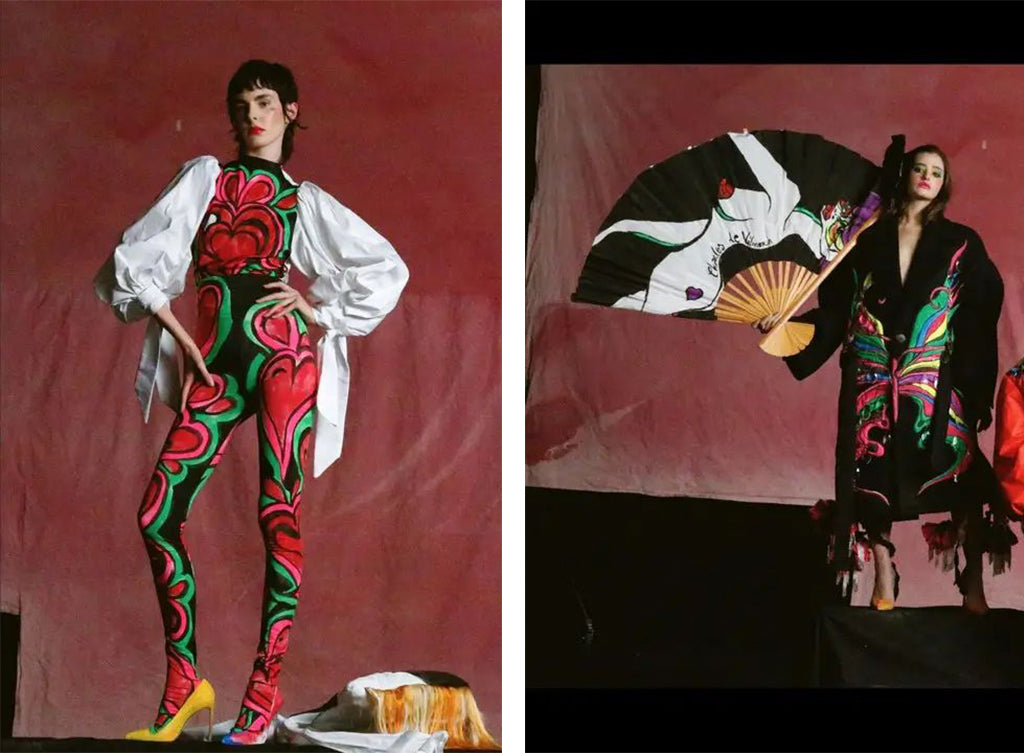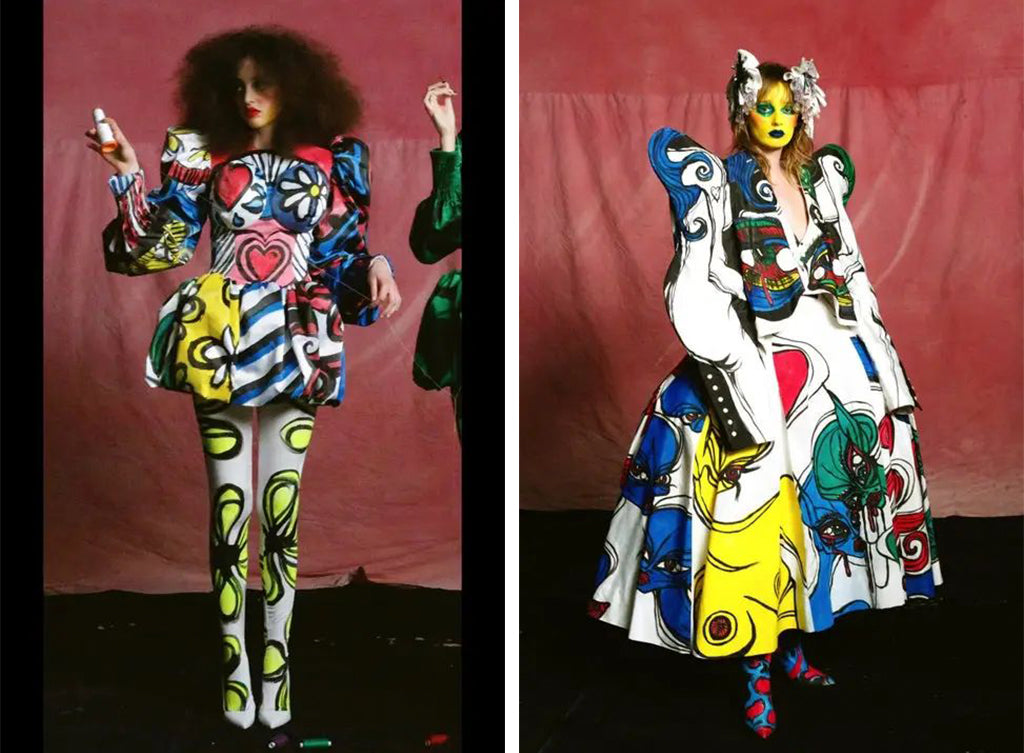 Charles de Vilmorin 2021 spring collection, with flowers, butterflies and psychedelic as the theme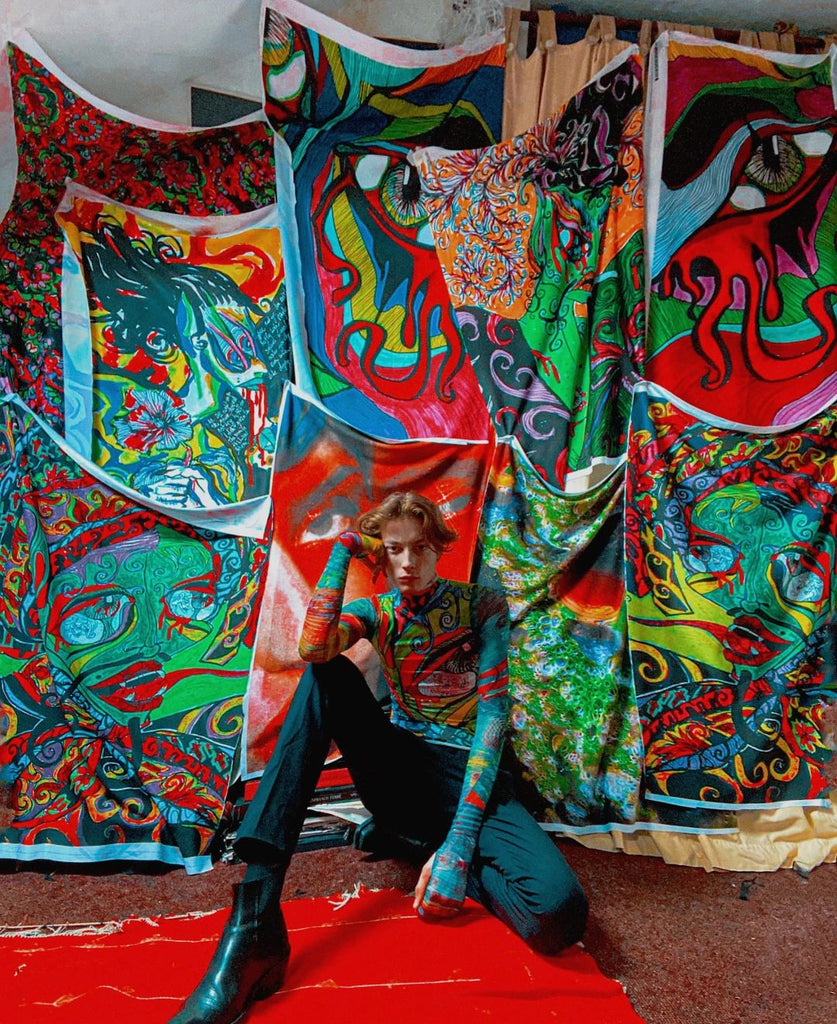 Retro romantic fantasy of contemporary spirit 
Alessandro Michele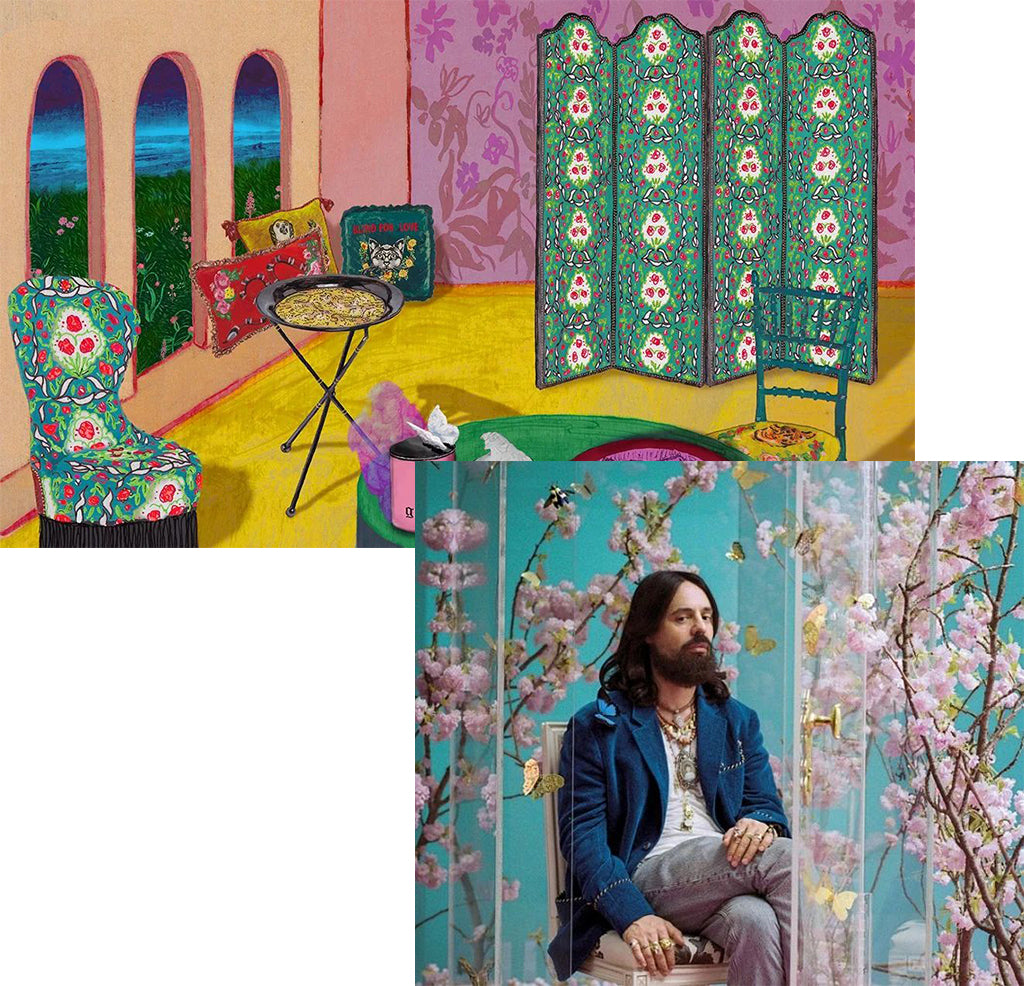 Italian designer Alessandro Michele introduced a brand-new aesthetic concept to Gucci, bringing the world to a retro and gorgeous trend, and this pioneering designer also brought fresh blood to the Italian porcelain brand Richard Ginori.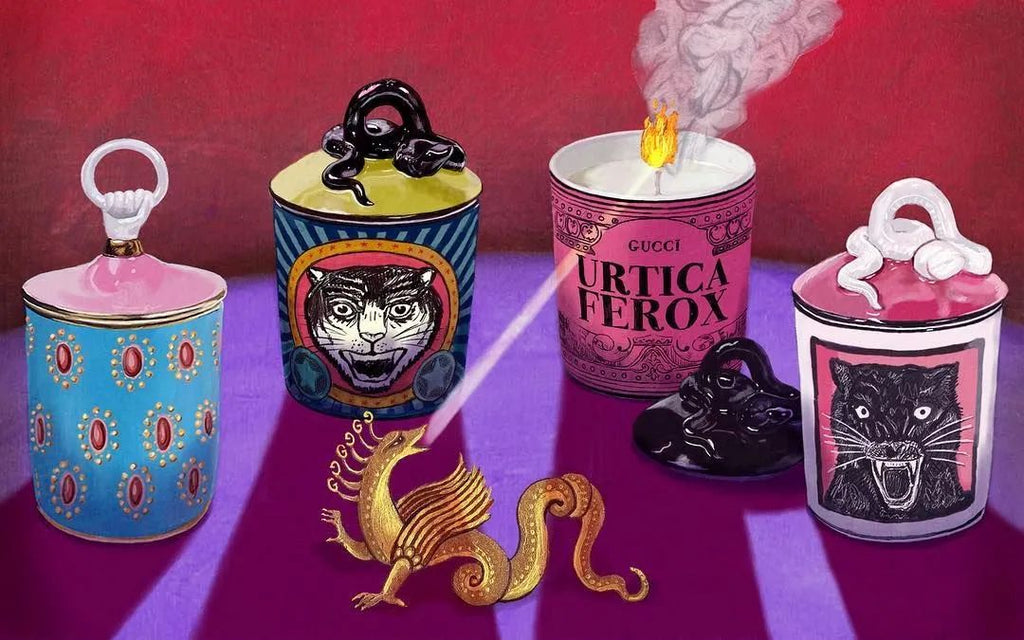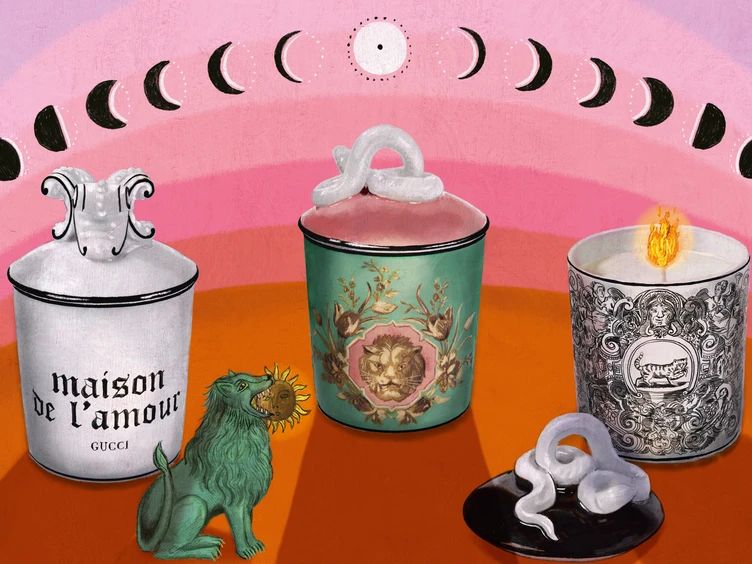 Gucci Décor series products (2018)
In the Gucci Décor home decoration series launched by Gucci in 2018, Richard Ginori showed the fashion tension of an ancient brand. The porcelain candlestick produced by Richard Ginori uses 3D printing technology to apply the classic Gucci pattern to the porcelain candlestick cover, which has a strong expressive force. The Richard Ginoti porcelain bottle with the classic eye pattern adds a lot of mystery to the interior decoration.
In addition, Alessandro Michele created the Perroquets series of appliances, and he found inspiration in plant prints, including a 1801 bird specimen.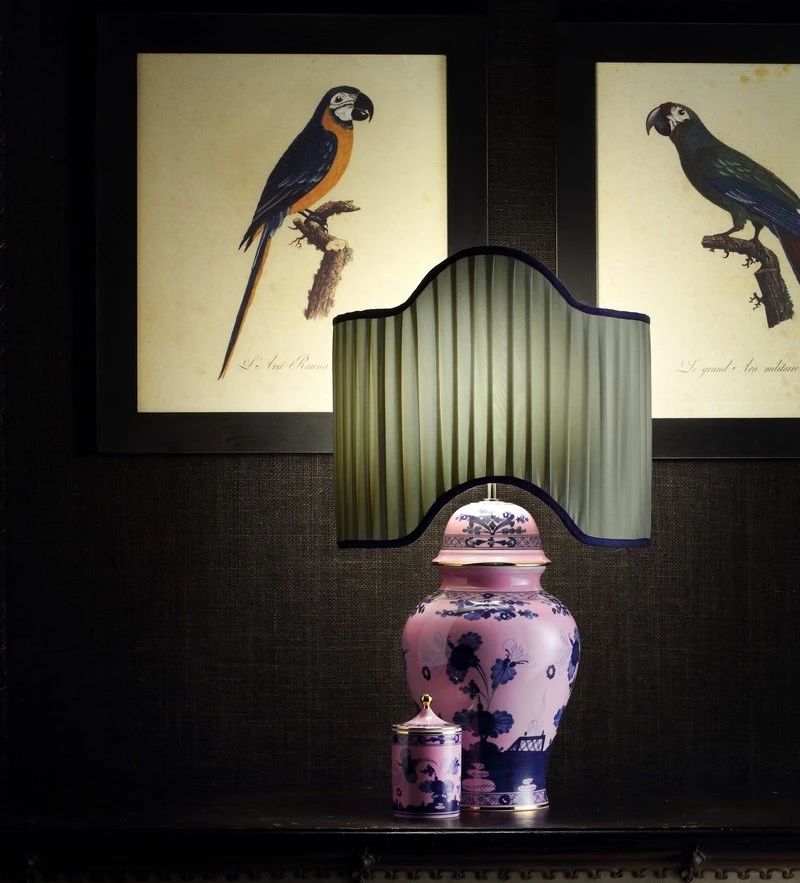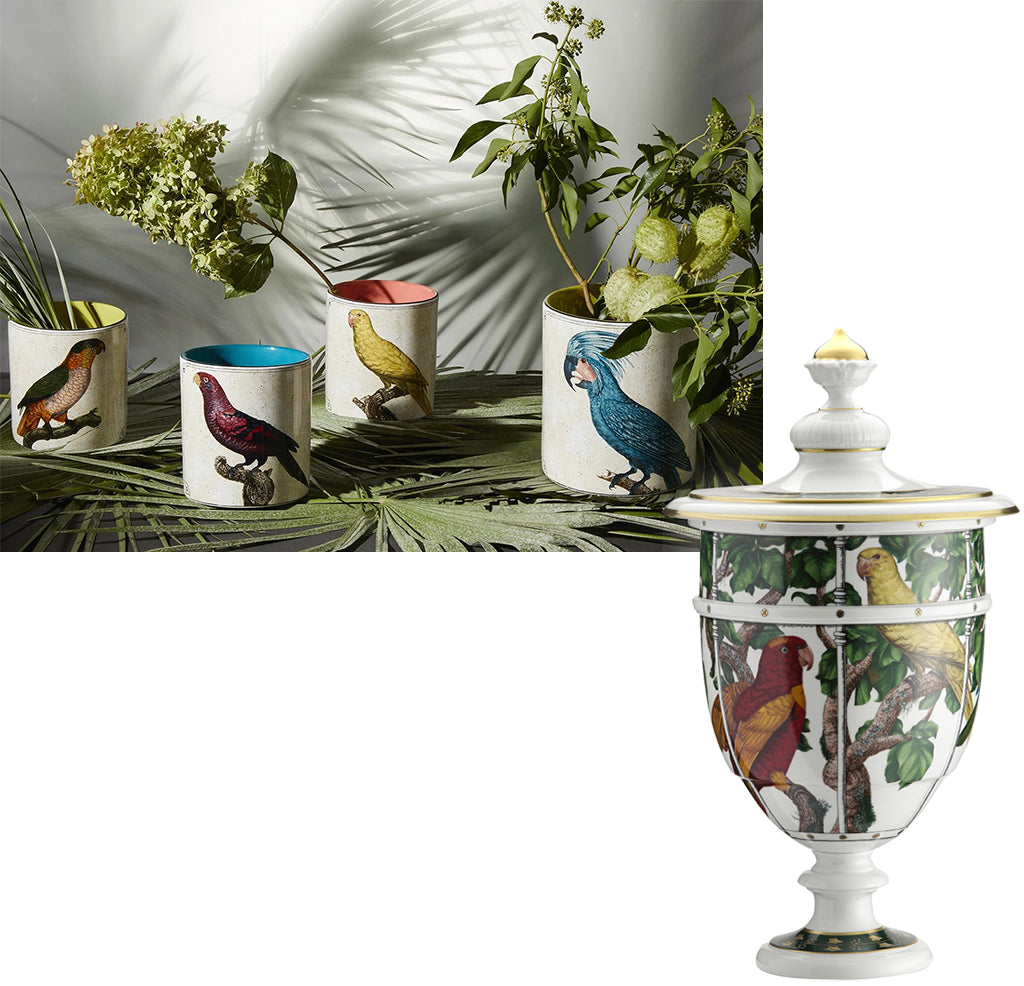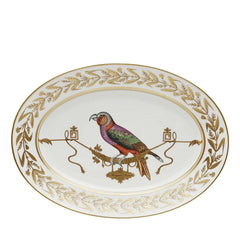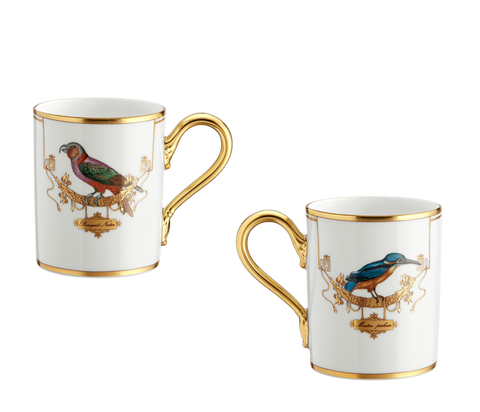 Niche print designer
Linn Warme 
Sweden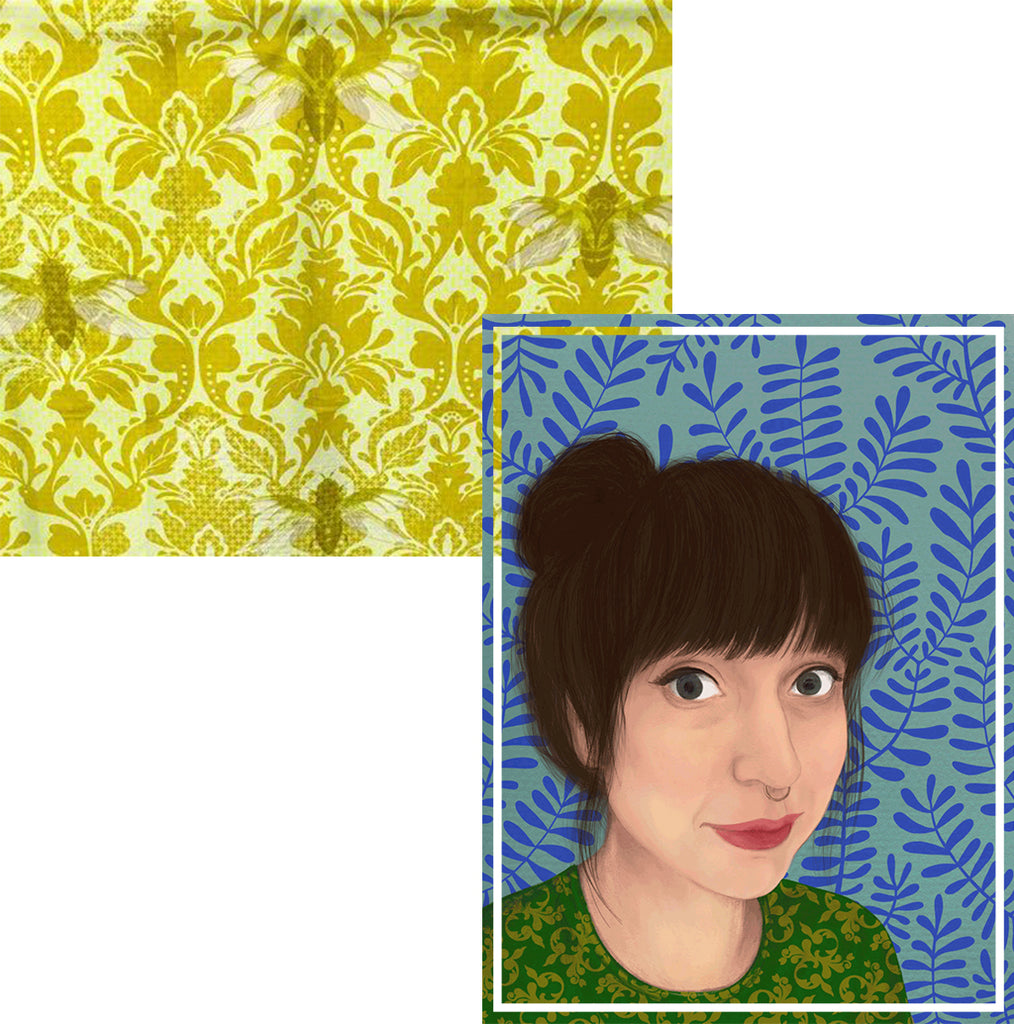 Linn Warme is a Swedish print designer and illustrator. Her most artistic work is the print pattern exhibited in the master's graduation exhibition of the Swedish Textile Institute—"A Print within a print"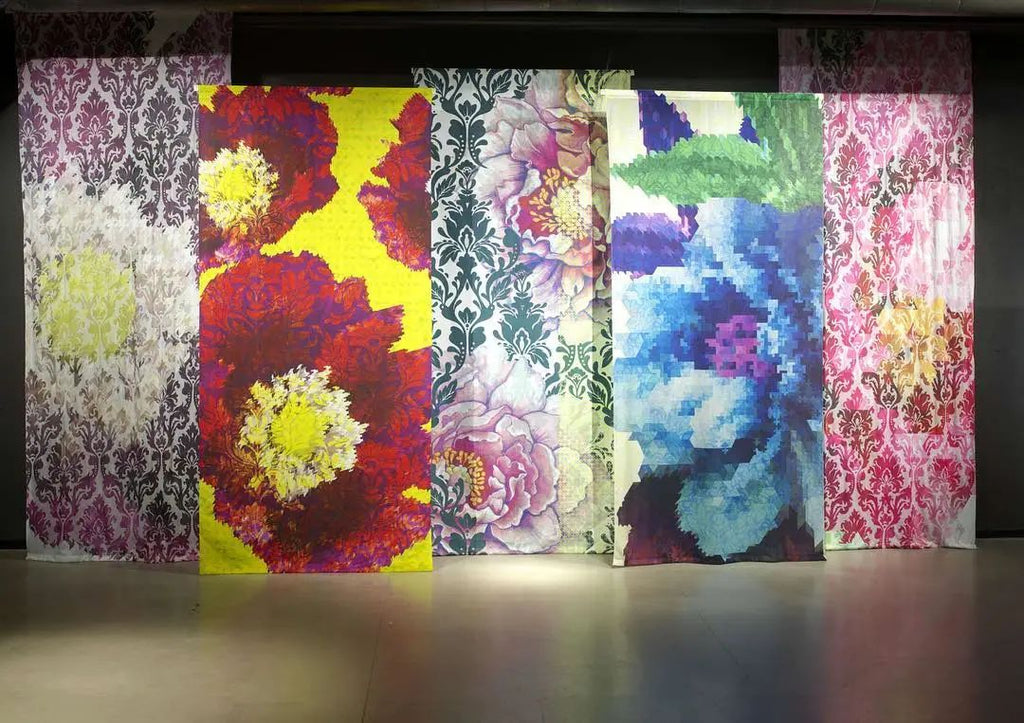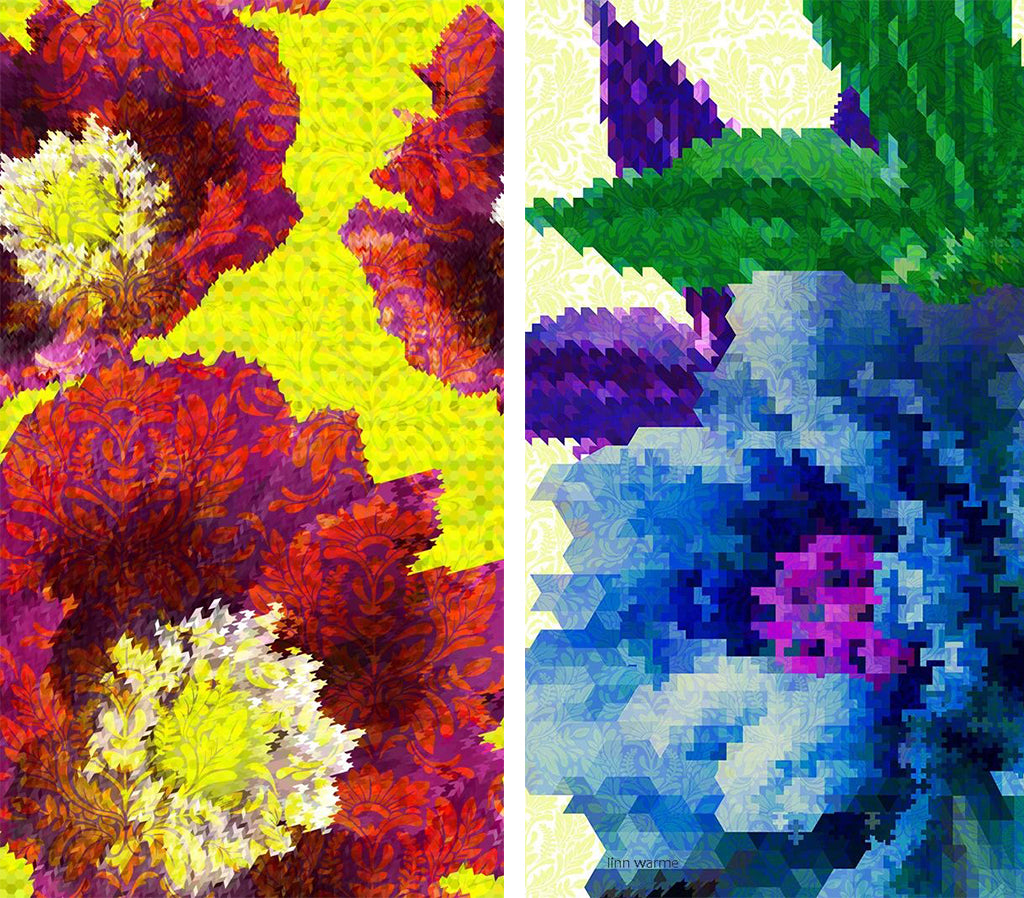 The project aims to explore the possibility of having multiple patterns on a single textile surface by layering patterns through printing technology. With flowers, emblems and geometry, Linn Warme hides patterns from sight by exploring different proportions in textiles.
This concept can be clearly seen when the viewer looks at the work from a distance and then moves closer to the textiles. The flower pattern is drawn from a distance, and at a close distance, it will be broken down into geometric figures without flowers.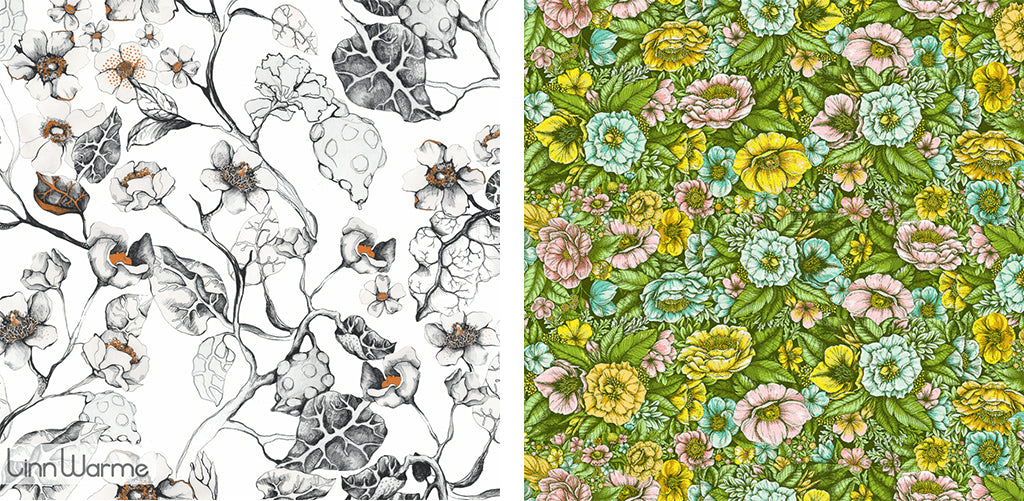 Left: Poppy flower Right: Summer flower pattern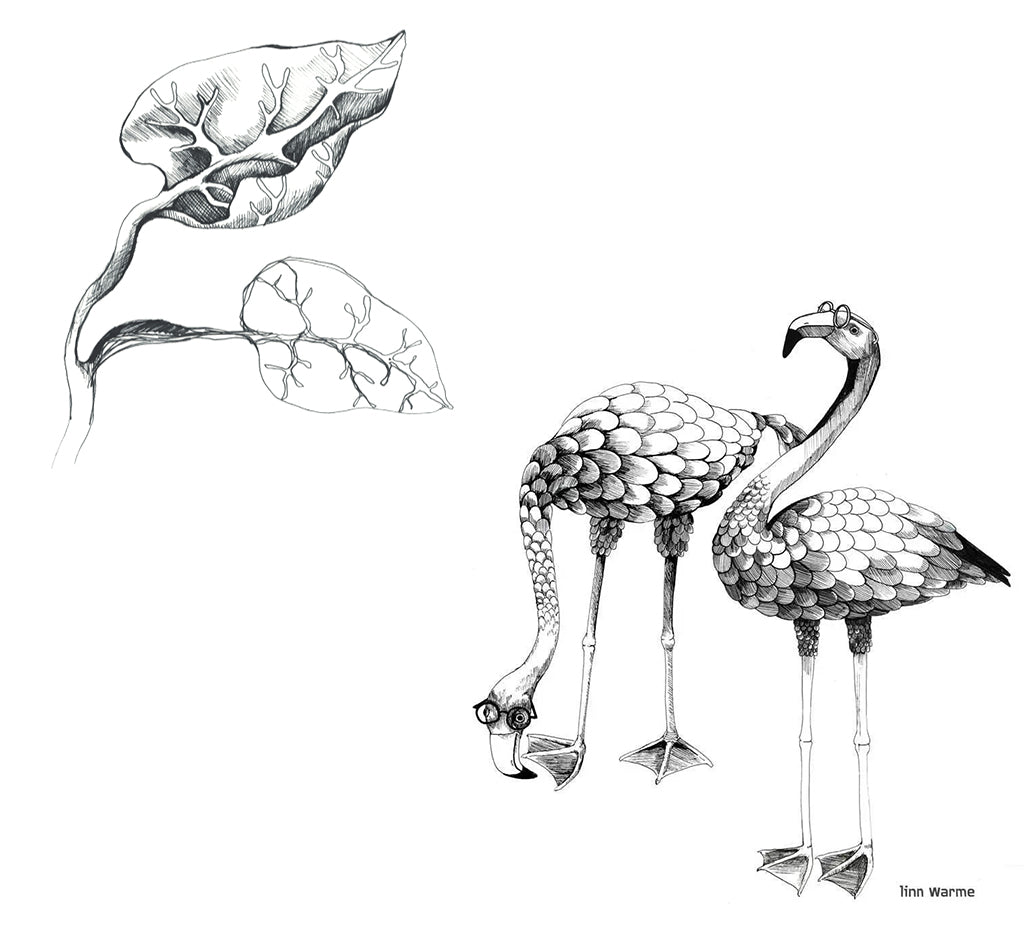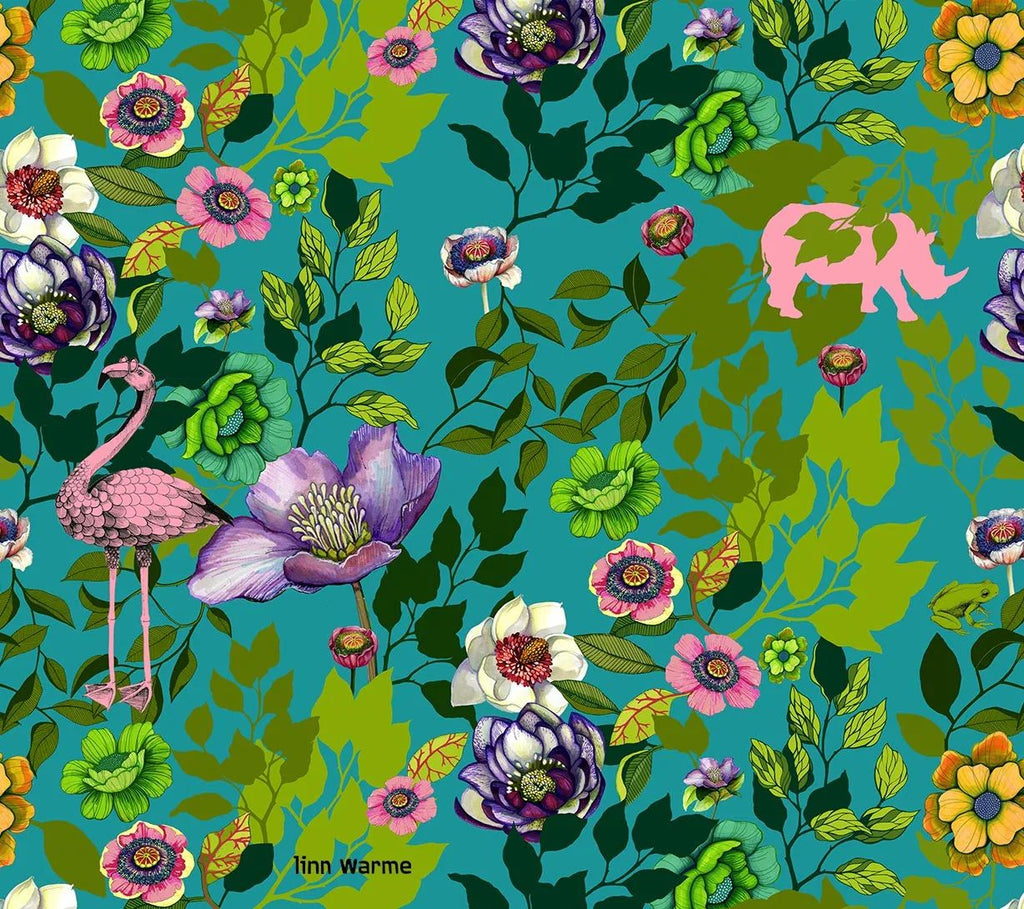 Printing works flamingo
The flamingo print is a collection of weird mini flower and animal patterns. It has elements blocked by color blocks and full of details, creating interesting contrasts in the pattern.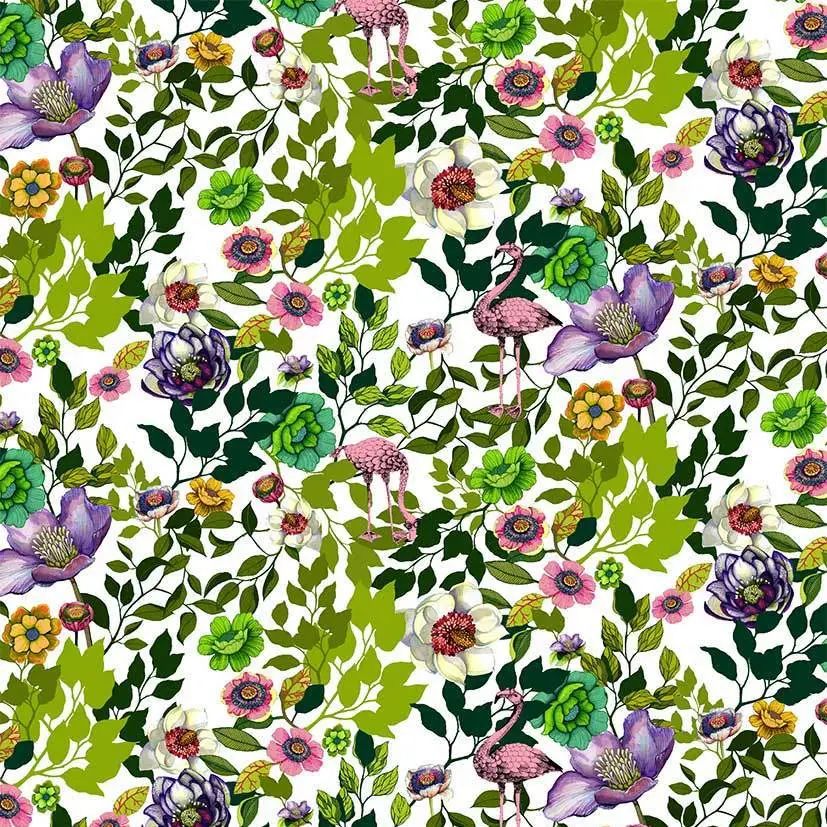 Jessica Nielsen 
Melbourne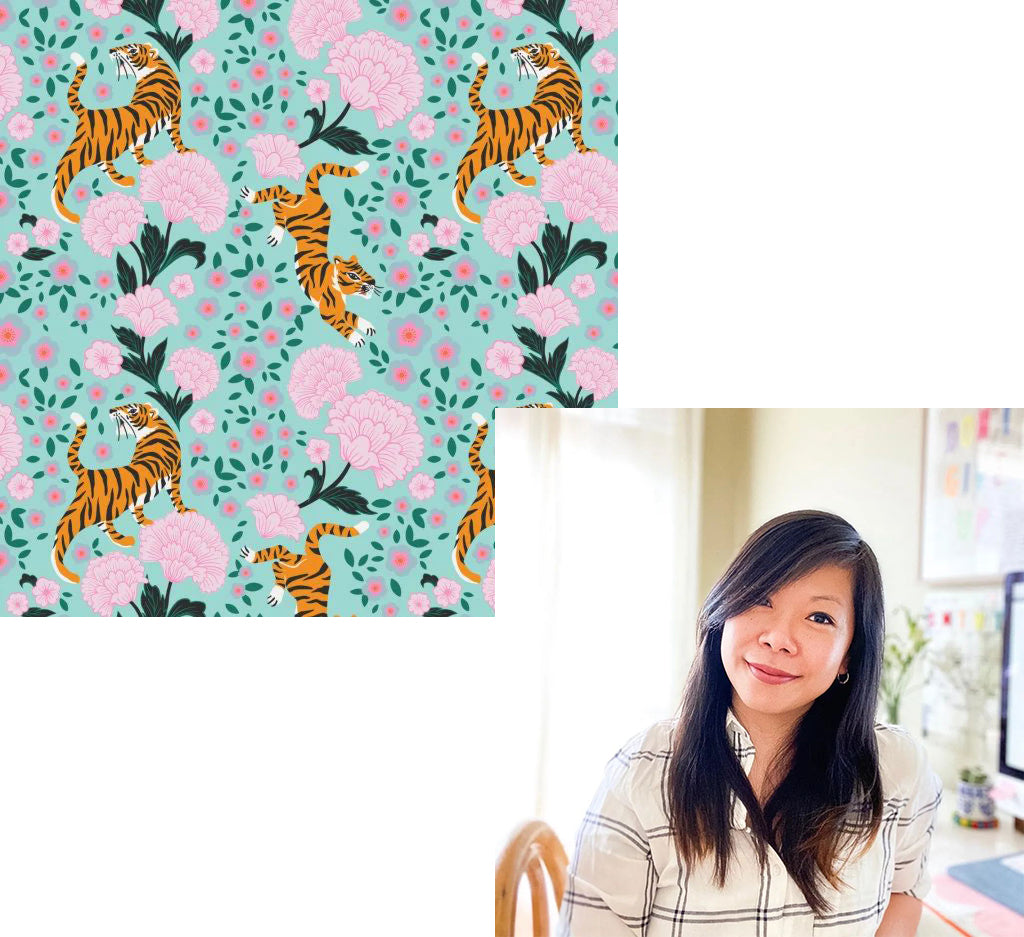 Jessica Nielsen, a graphic designer from Melbourne, has established cooperation with many companies around the world, such as Target, Urban Outfitters, Nordstrom, PBS Fabrics in the United States and Monster Threads and Annabel Trends in Australia.
She is passionate about creating designs that add beauty to daily life, and hopes that her work will bring fun and happiness to people.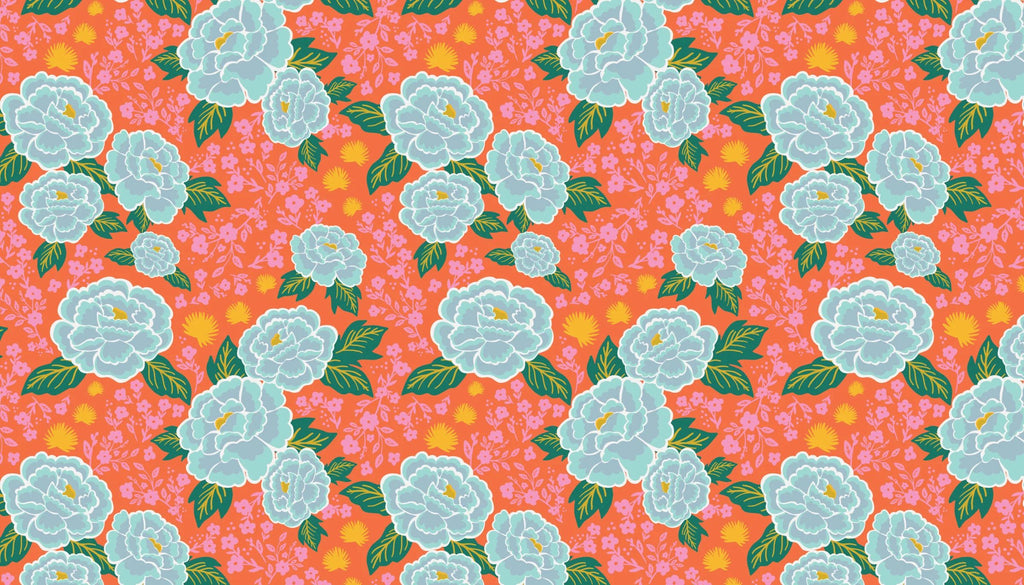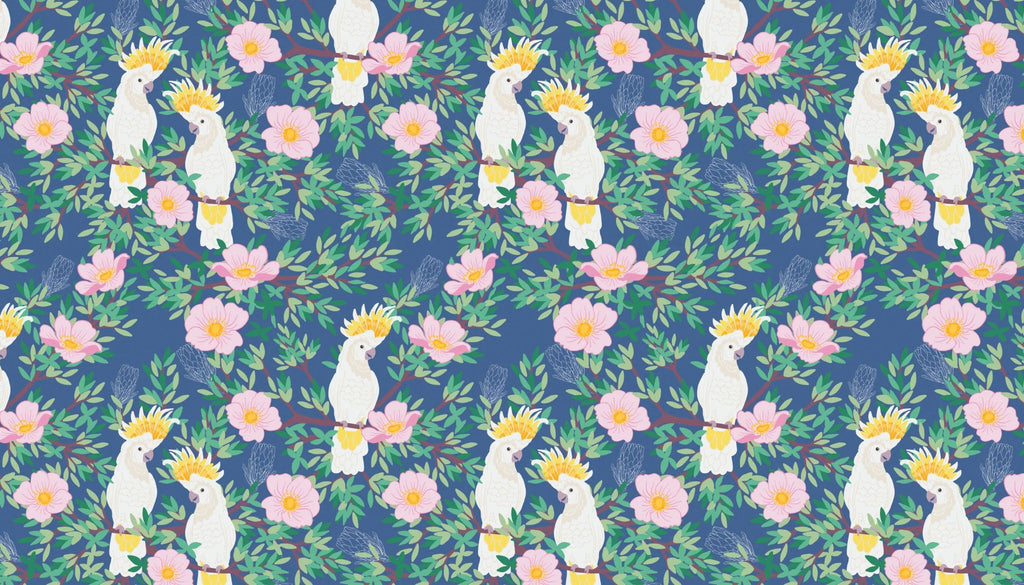 Jessica Nielsen's style is whimsical, colorful and full of fun. She draws inspiration from nature, especially birds, flowers and rainbows.
Design masks for Monster Threads during the epidemic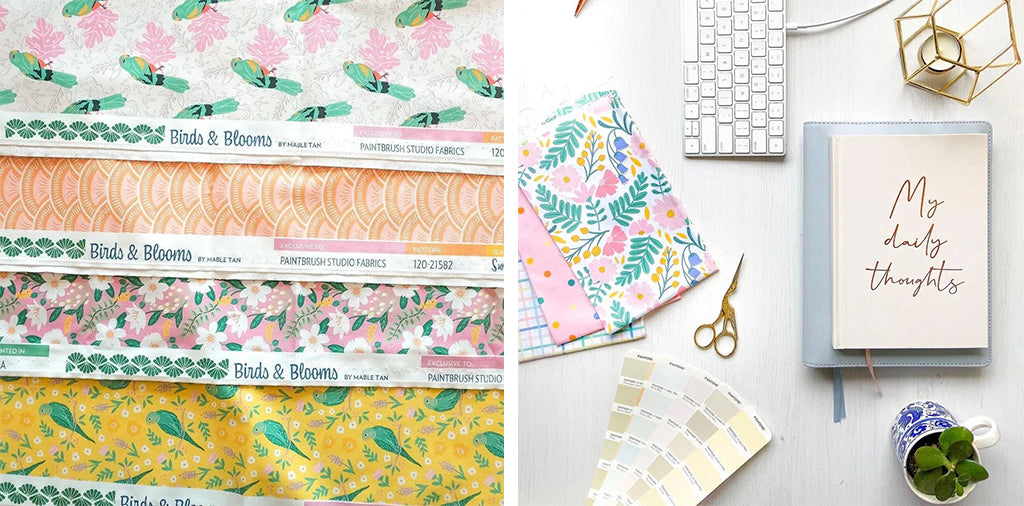 Collaboration with pbsfabrics for the fabric series "Birds and Blooms"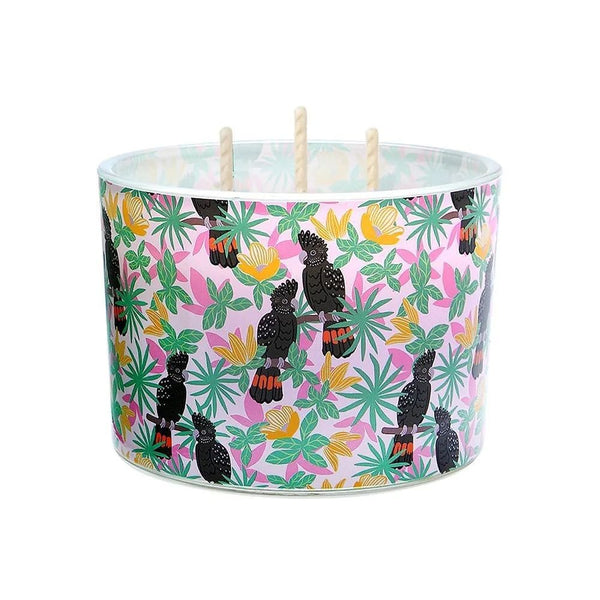 Cooperation candle with monsterthreads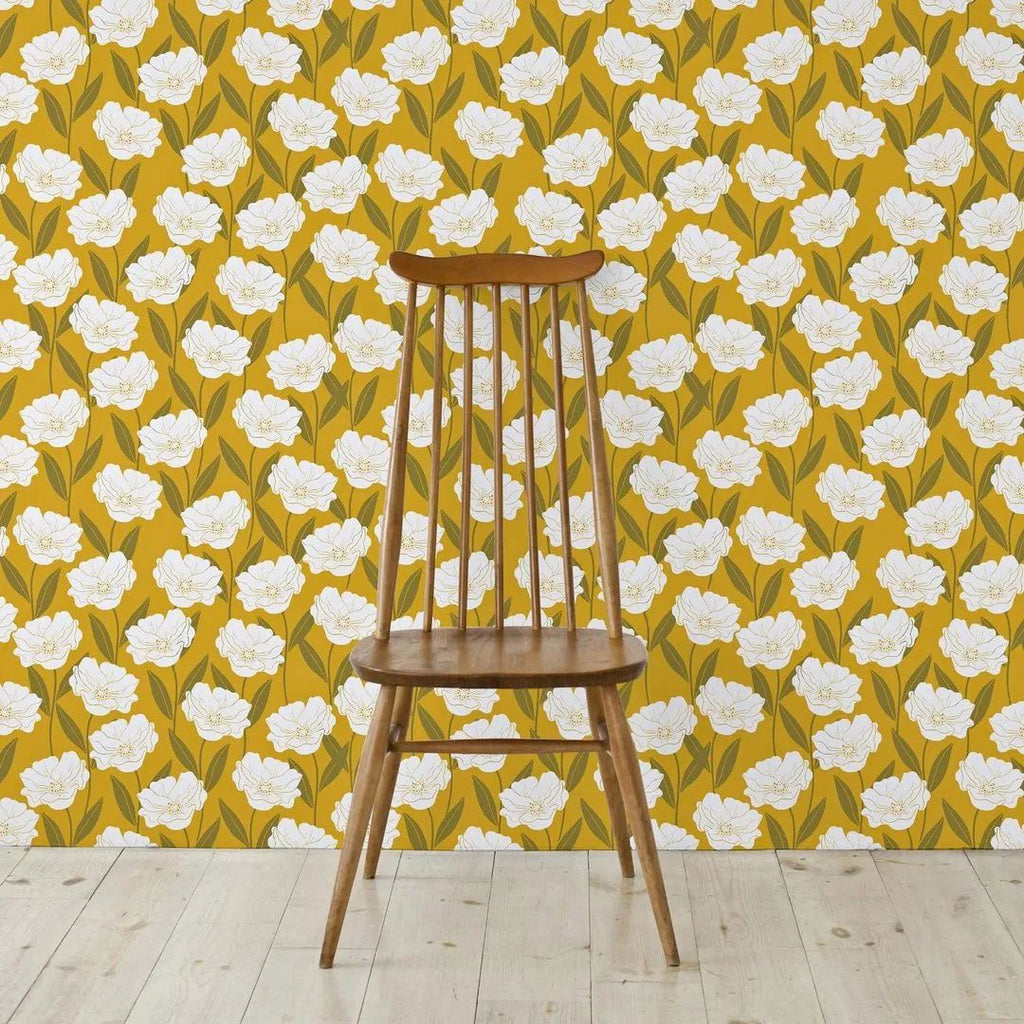 Ángela Corti 
Buenos Aires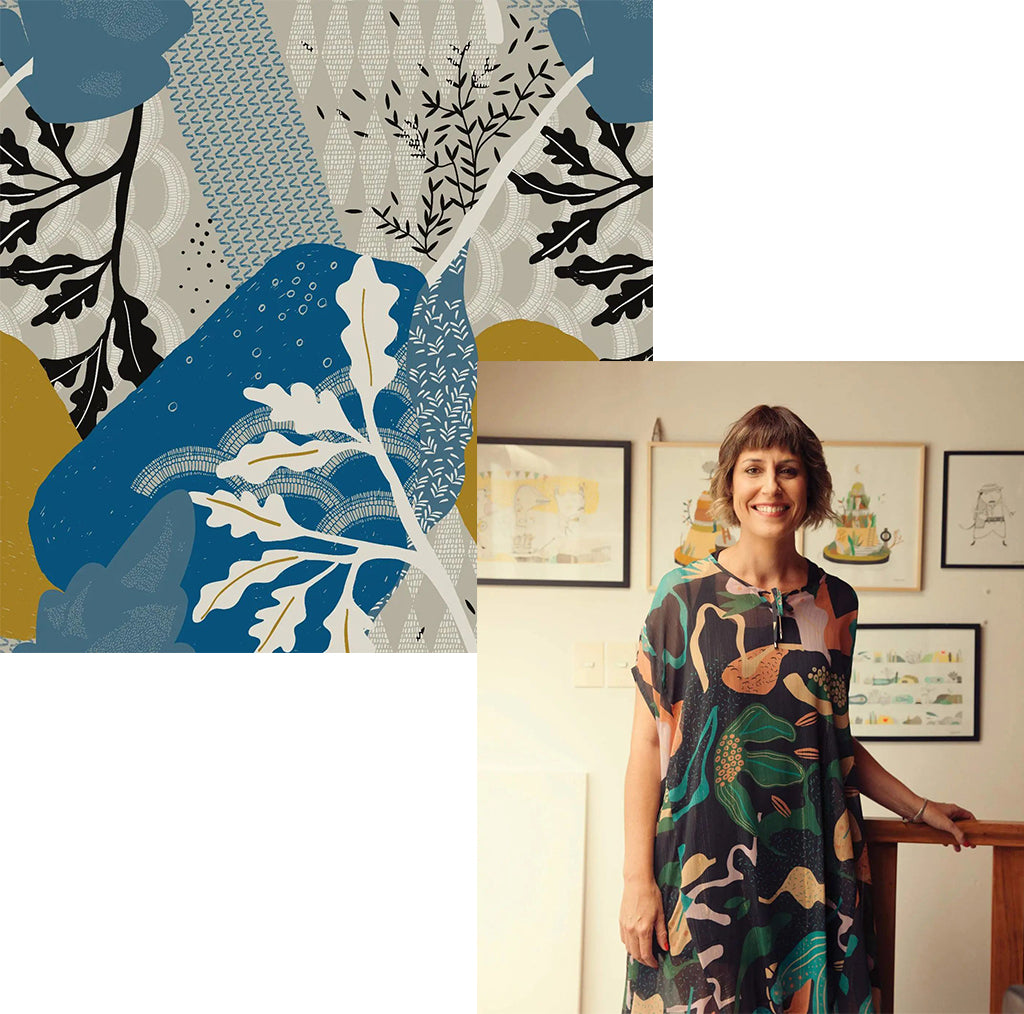 Ángela Corti, a pattern designer specializing in graphic design and illustration
Since graduating from the University of Buenos Aires in 2000, he has been working as a graphic designer. In 2010, she discovered that my biggest interest lies in illustration and printing.
Her design is inspired by everything that touches her: childhood memories, the diverse geographic environments of countries and regions where she traveled, and birds and plants. She is also very interested in architecture and form, and is good at expressing culture through diversity.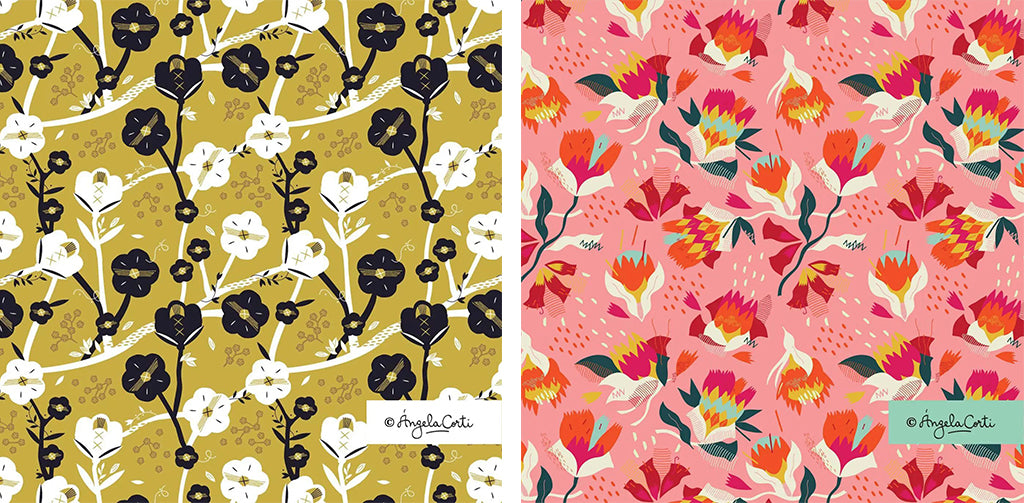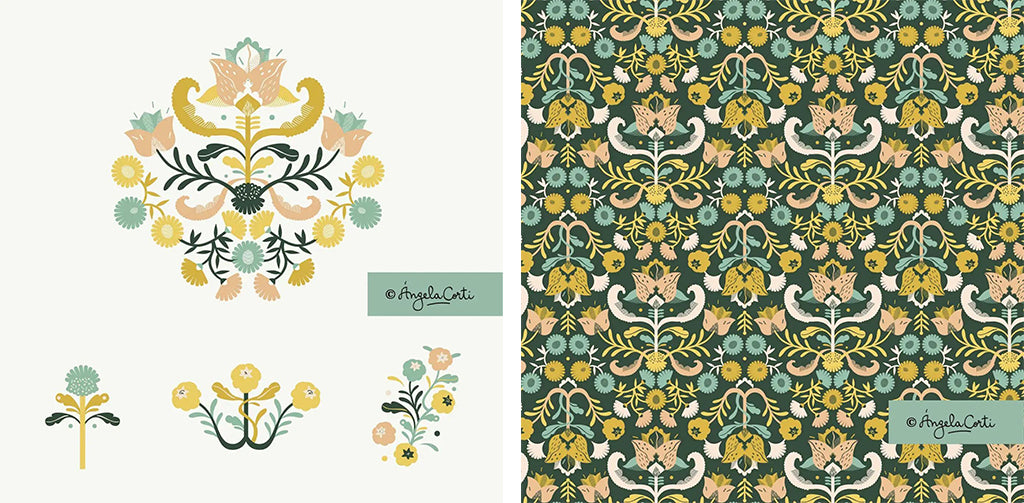 Ángela has participated in solo and group exhibitions of original art in different themes and formats in Argentina, Denmark, Mexico and Australia. His work was also selected and displayed in 61 exhibitions of the New York City Illustrators Association.
She likes to combine different techniques in the same project: collage, hand-drawn illustrations, screen printing and digital drawing.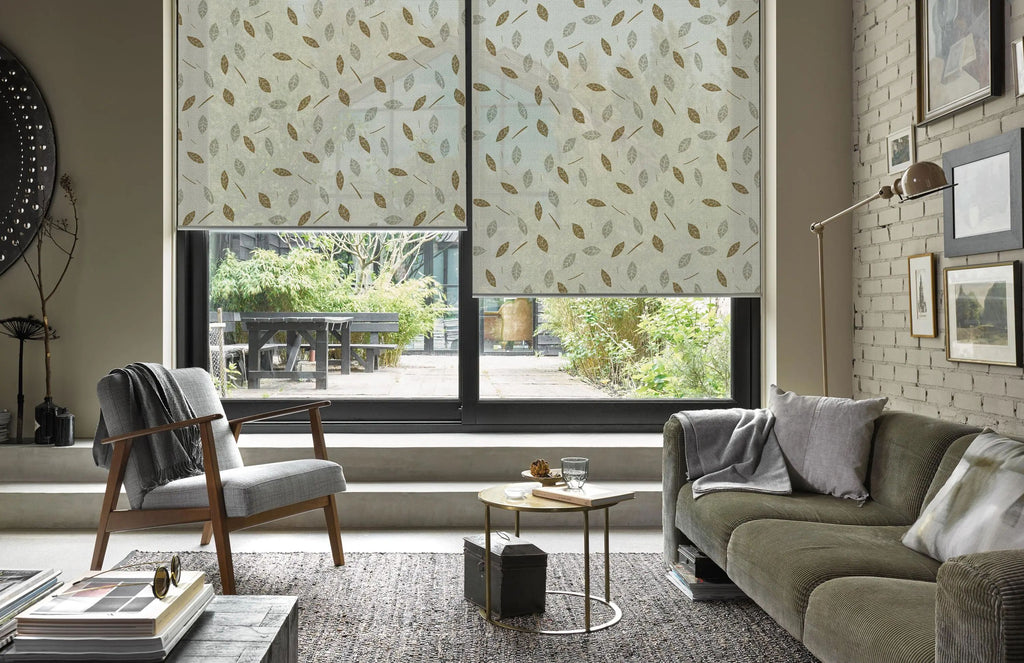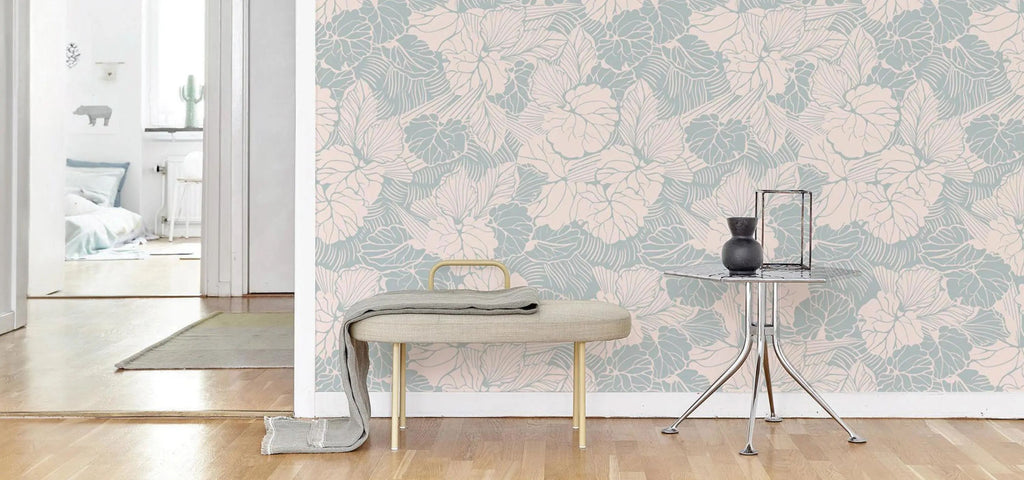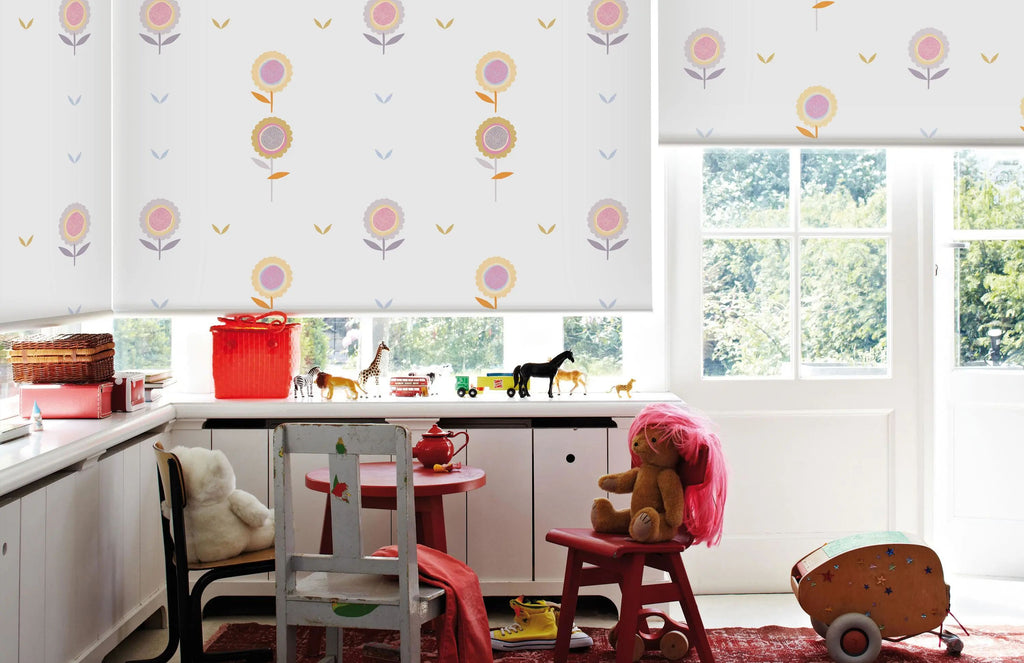 She likes shadows. Regarding the various curtain and wallpaper designs she has tried, she said, "We found that beauty is not in the thing itself, but in the patterns of shadows, light and dark. This is one thing and another. Created things." and "Without shadows, there is no beauty."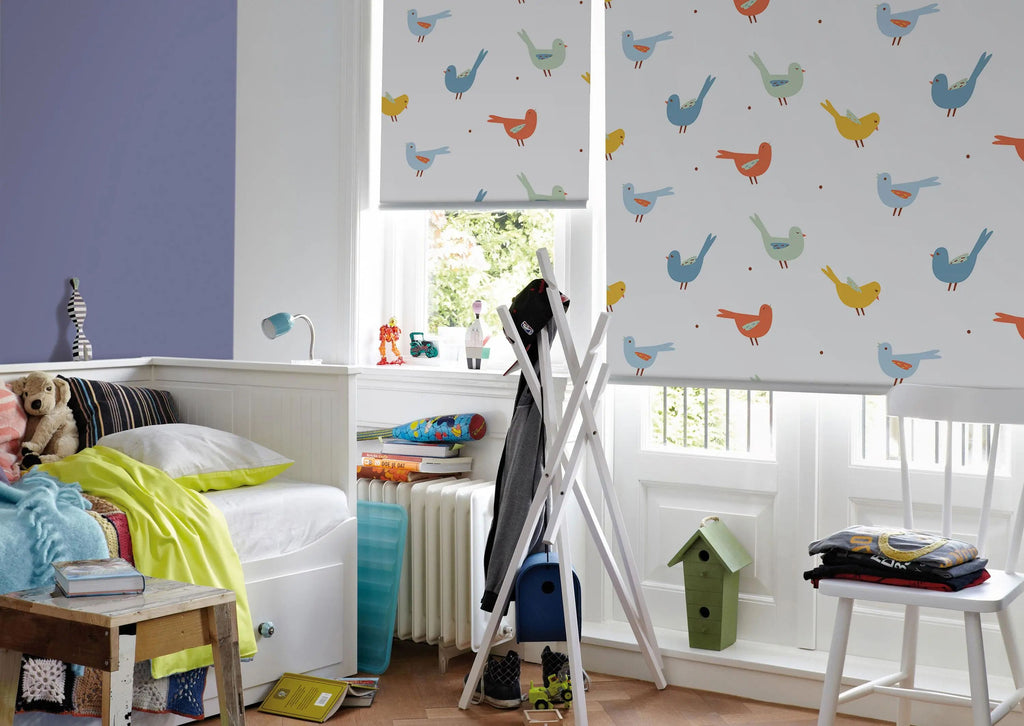 Dylan Mierzwinski 
Phoenix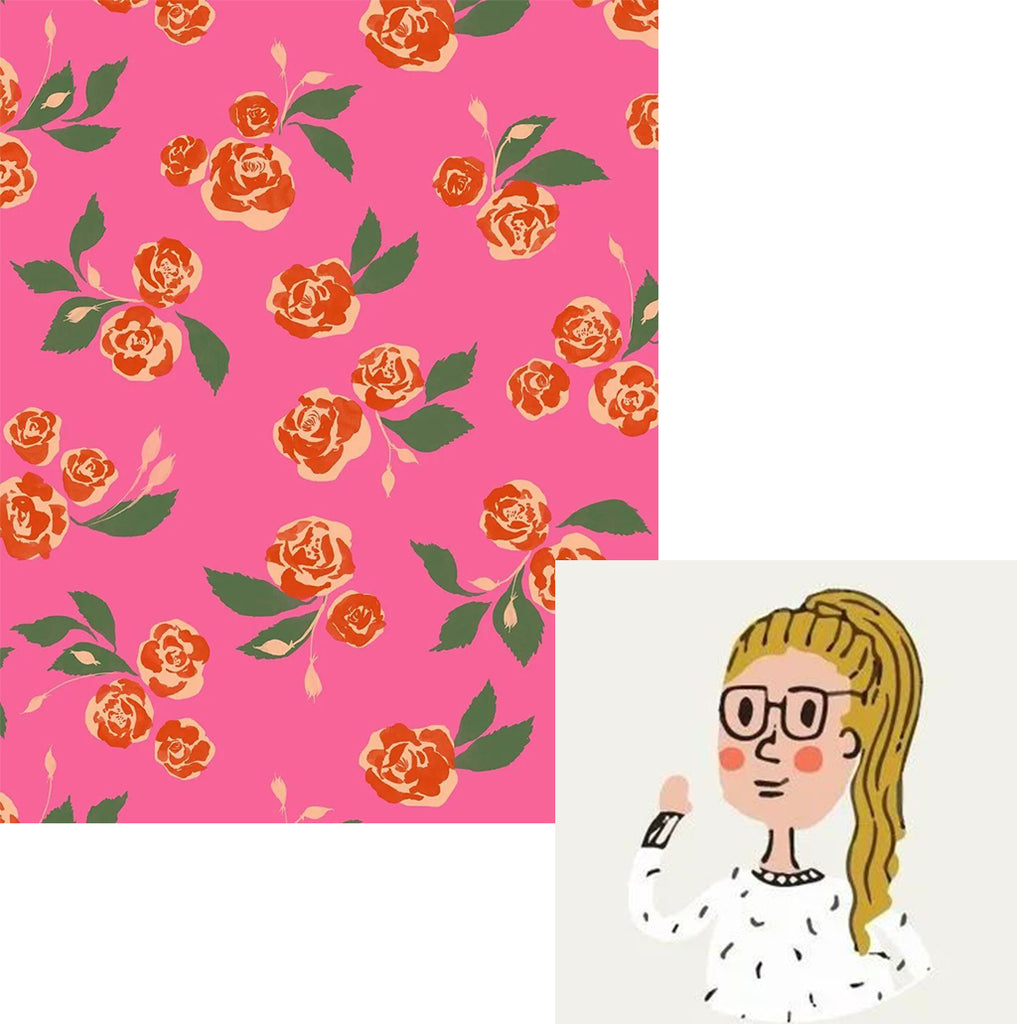 Dylan Mierzwinski is an illustrator and print designer living in Sun Valley, Phoenix, Arizona. She is famous for her passionate, bold and retro flower illustrations. As a self-taught artist, Dylan has grown into a creative executor in the art world. In her works, you will see that the whole world is a "garden".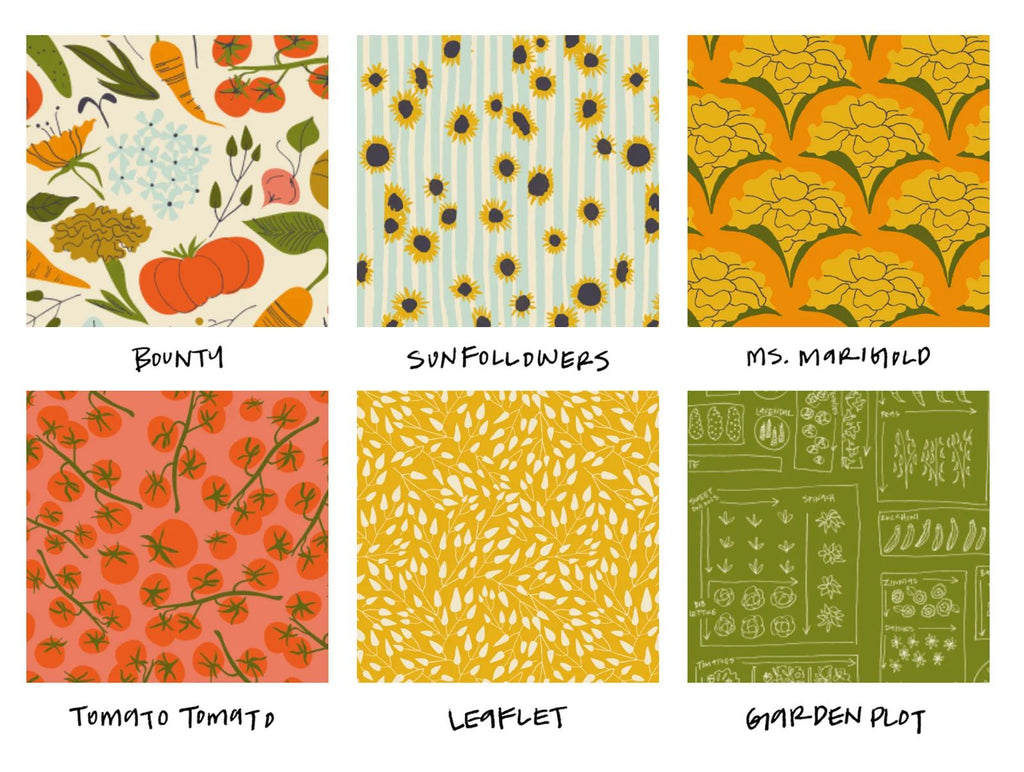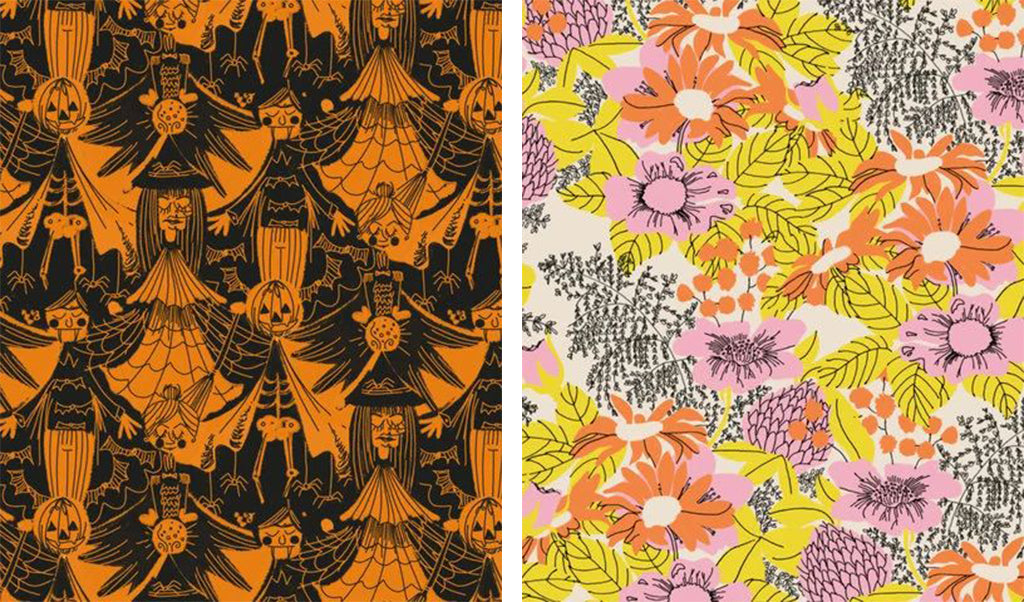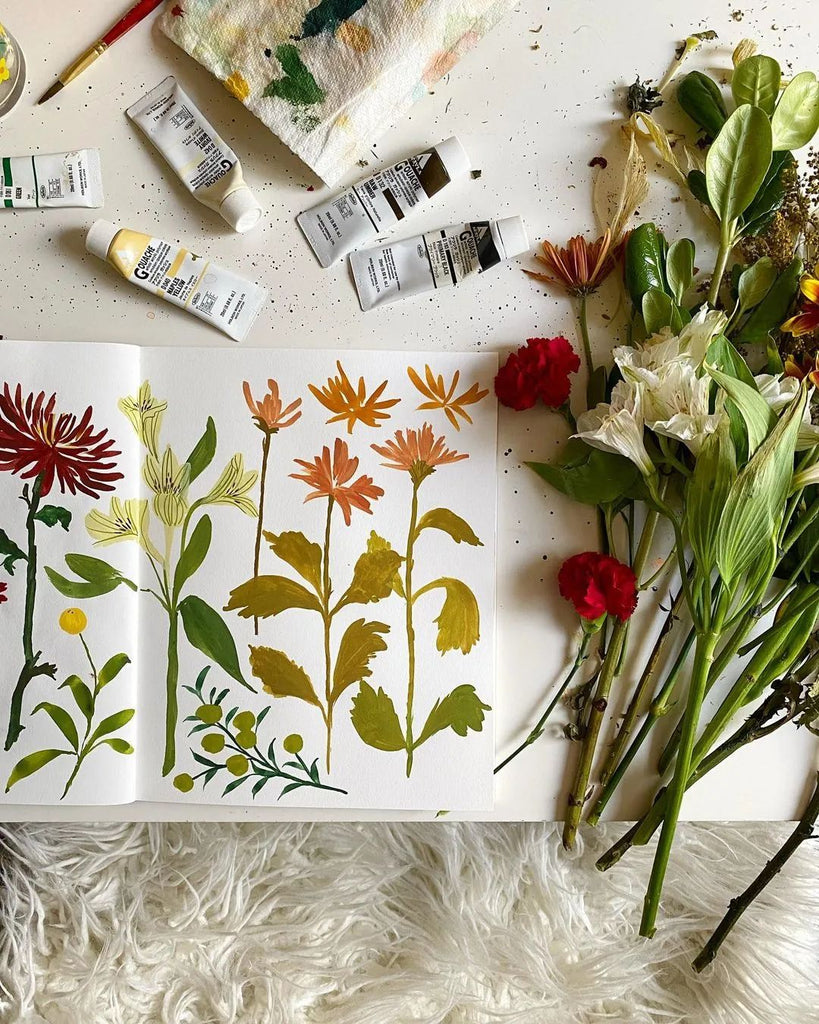 Dylan advocates combining art with real-life functions, such as fabrics, household items, product packaging, etc. She likes a mixed workflow, which contains a lot of analog and digital (Photoshop, Illustrator, Fresco) components.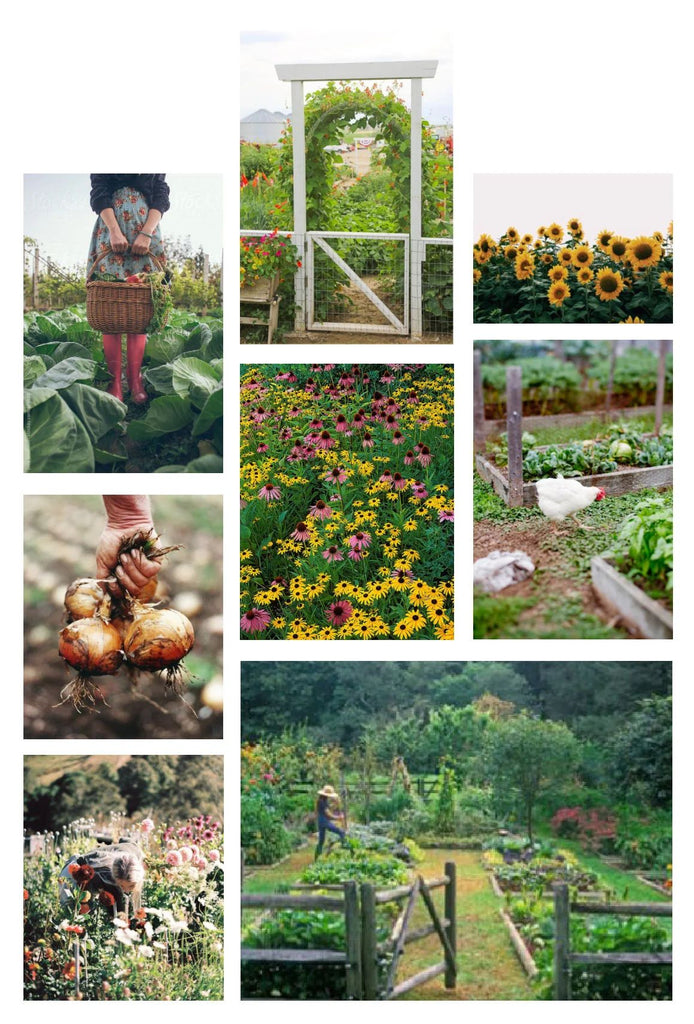 Print design inspiration MoodBoard
Dylan likes handicrafts and is good at connecting the design world with the sewing world and upgrading beautiful fabrics. Her personal website shows all the inspiration and process of handmade products, and you can feel the fun of sewing her own design into a coaster or bed sheet.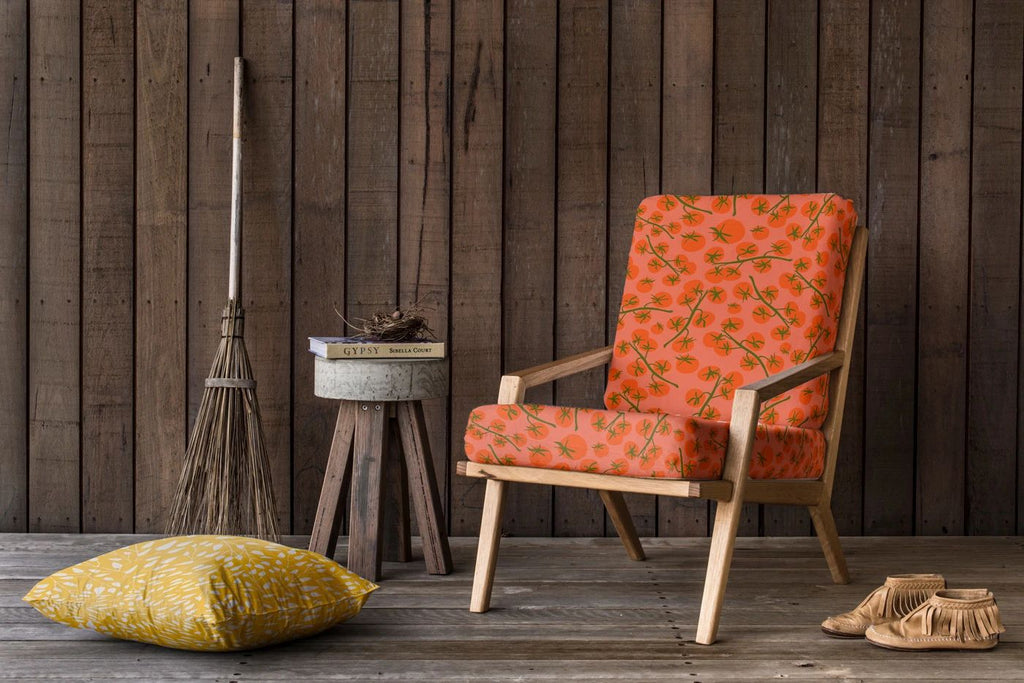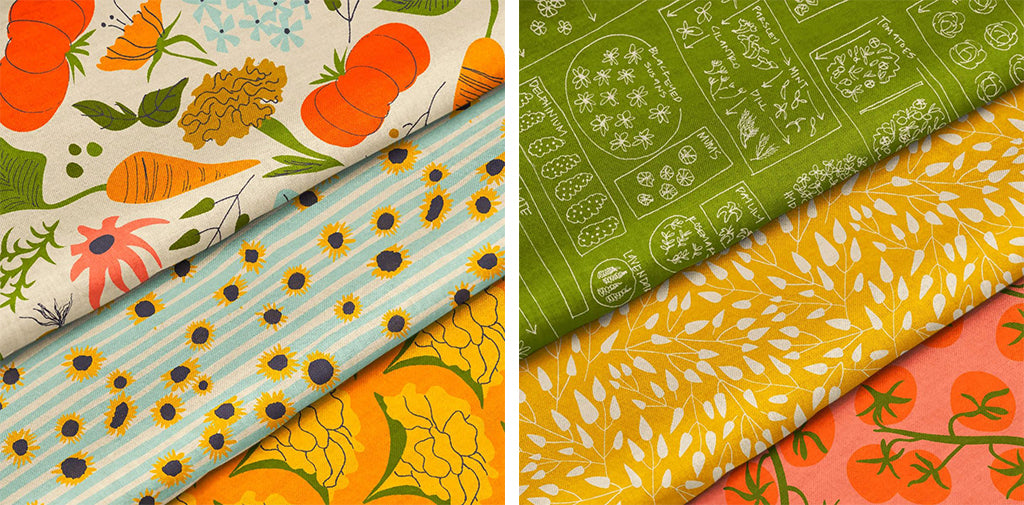 Handmade series of works "Crazy Wonderland"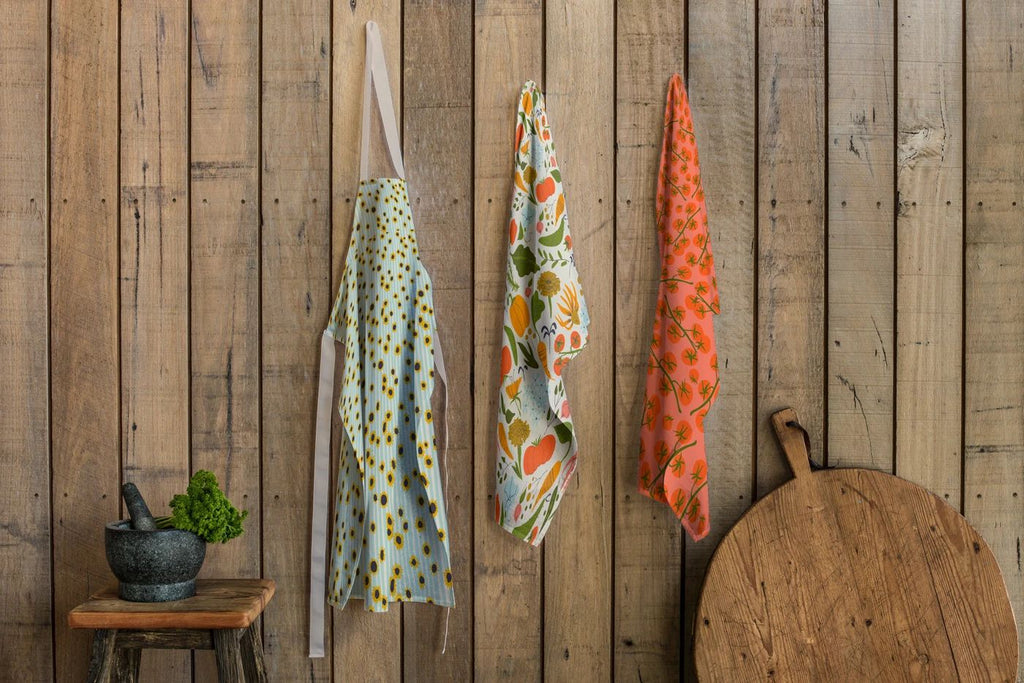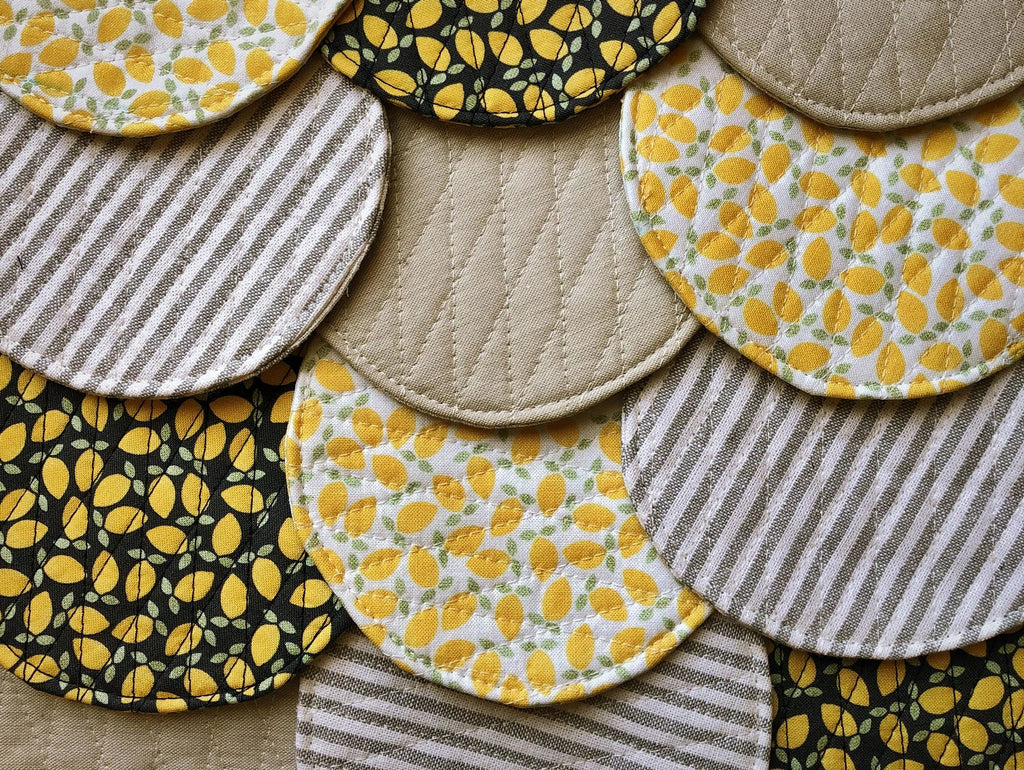 Homemade coasters
Oriental artistic conception of changing seasons 
Minimaïst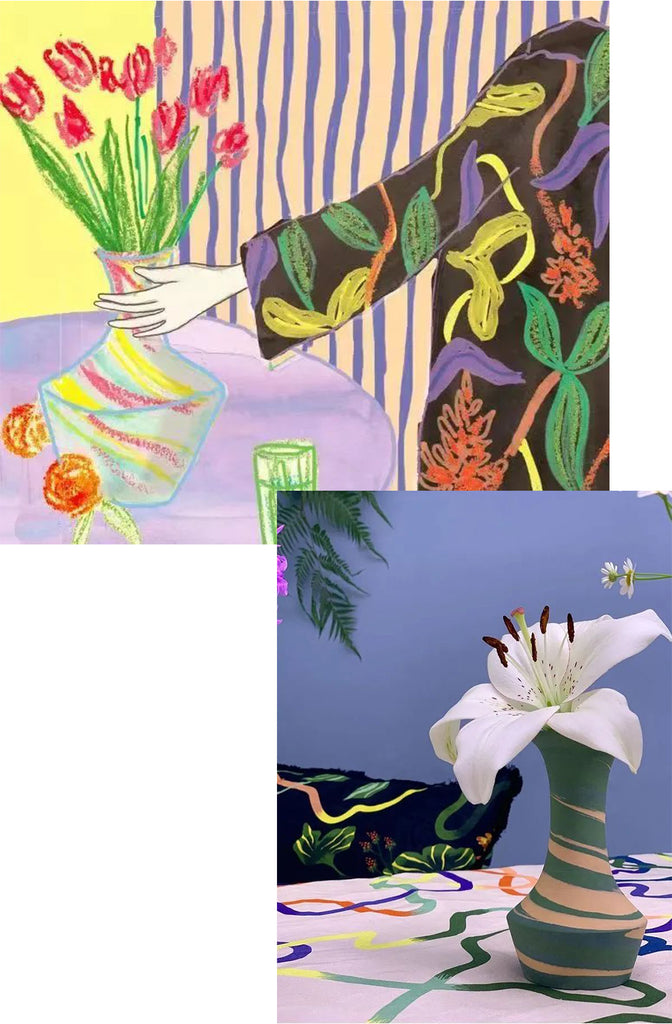 When printing is combined with household products, it can always create a unique aesthetic expression beyond the traditional. Minimaïst, a contemporary home decoration brand, is a symbol of purity and simplicity. It is committed to bringing the beauty of nature to the room, using different designs to change forms, colors and textures. Plants, mountains, rivers and other natural objects have always been the core images of minimaïst's works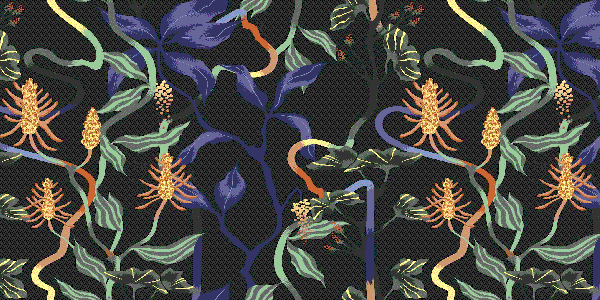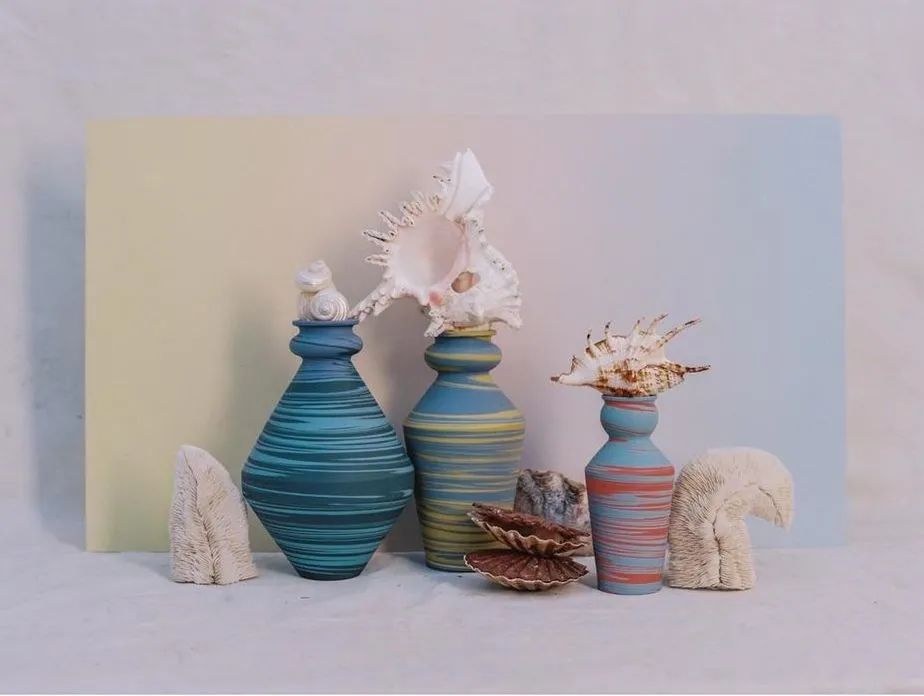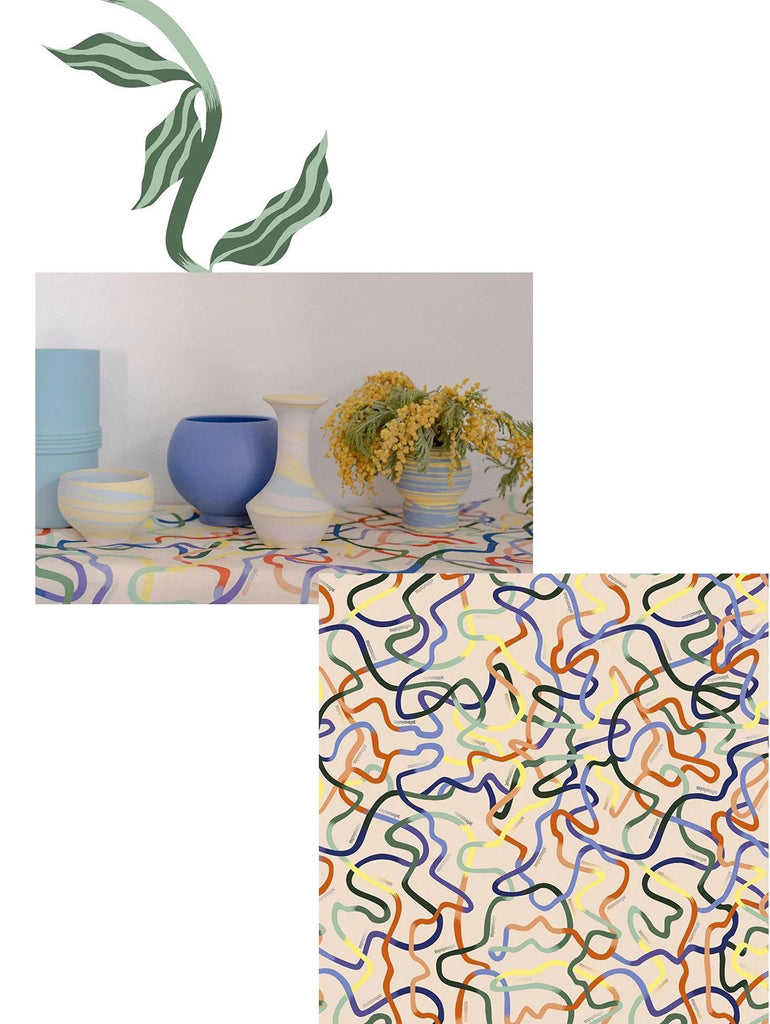 Since 2018, minimaïst has begun to develop and create a new "Purple Garden" series of three graphics and six color patterns. French graphic designer Margaux was invited to use the color of the giant wave flower as inspiration to design a wave-shaped brushstroke. On this basis, the line pattern is combined with the oriental ginkgo leaves and Hawaiian aloe flowers to create the plant flower pattern "Ginkgo".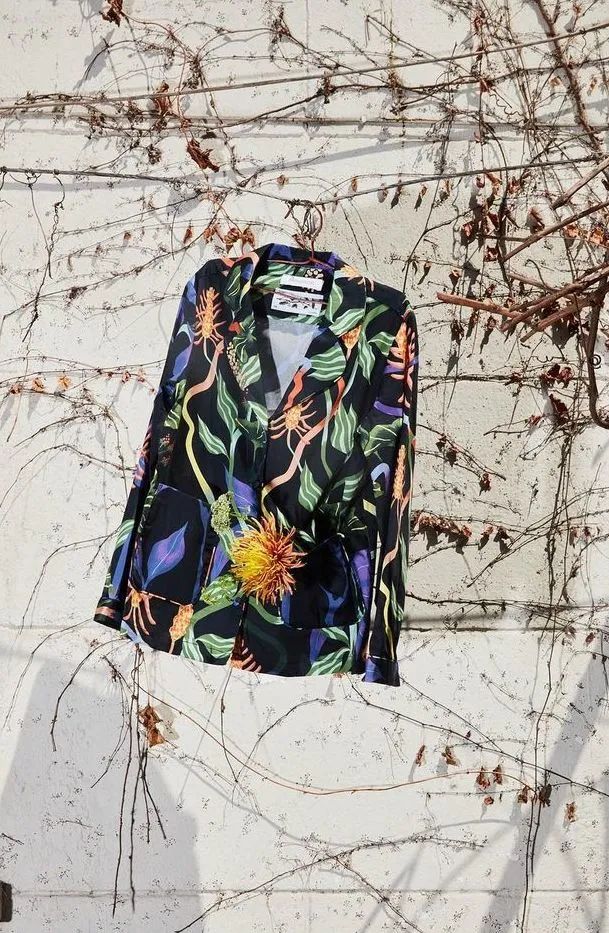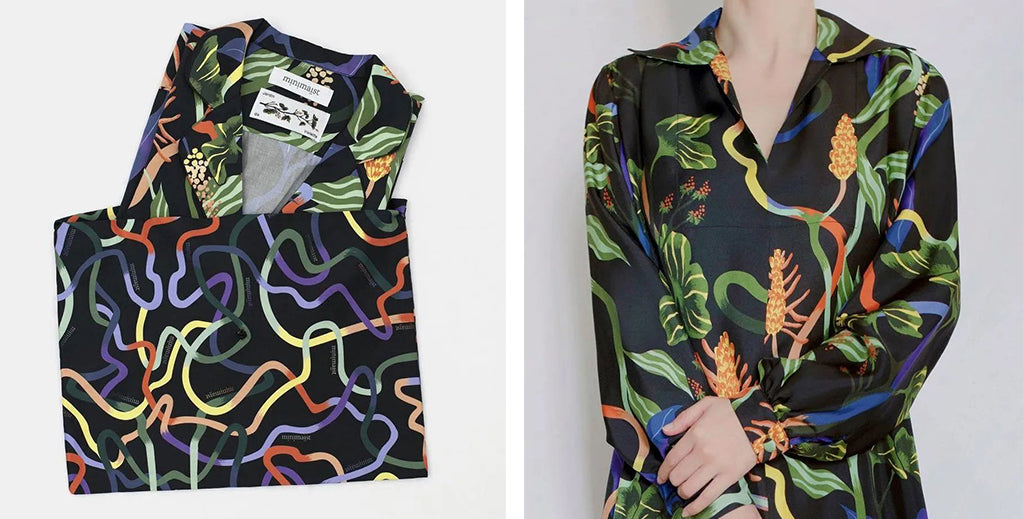 Ginkgo pajamas series
The "Purple Garden-Jardin De Violette" created by minimaïst also represents mystery and will show the beauty of plants in different regions and climates changing in the changing seasons. The whole set of home clothes contains unintentional French elegance, creating casually romantic, delicately crafted personal clothing, matching on your body, letting you go from home all the way to the city.